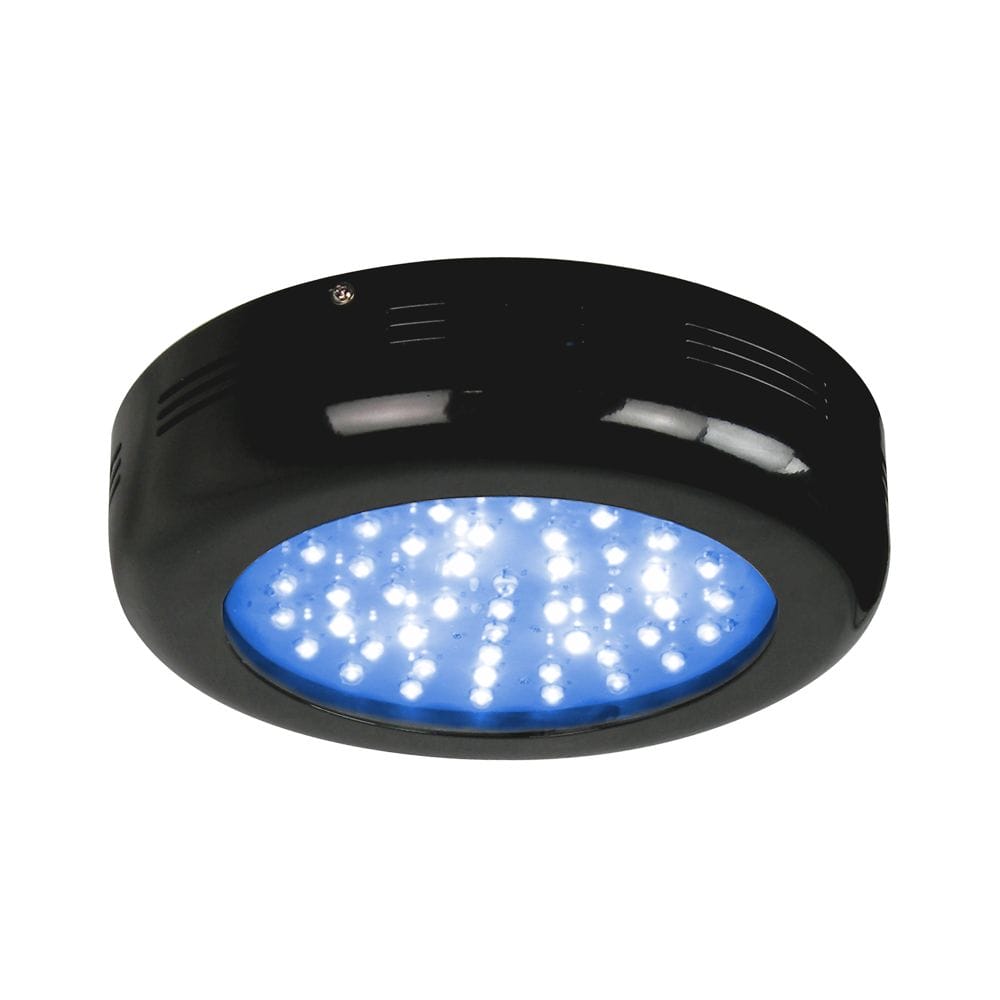 135 Watt LED UFO Grow Booster
The HTG SUPPLY GROW BOOSTER LED UFO is designed to give an extra boost of blue light to your plants to maximize your yield. This light is perfect for supplementing traditional HID grow lights like HPS with the peak blue wavelengths of light needed for lush, compact vegetative growth. 14-Day Product Guarantee. All sales final.
Out of stock
Overview
HTG SUPPLY GROW BOOSTER LED UFO INFO:
BRIGHTER / HIGHER OUTPUT – The GROW BOOSTER LED UFO utilizes 45 THREE-WATT LED CHIPS for unsurpassed light intensity – this is one SUPER BRIGHT BOOSTER LED! Beware of other 1 watt LED chips, as they do not possess the light intensity needed for hardy plant development. The 45 three-watt LED chips used in our light equate to 135 watts of growing power. This is MORE POWER for increased plant production!
MAXIMUM BOOST – The HTGSUPPLY GROW BOOSTER UFO is newly redesigned and better than ever! Both 430nm (Deep Blue) for Chlorophyll A, and 460nm (Bright Blue) for Chlorophyll B are incorporated to deliver a balanced "grow spectrum" and help accelerate vegetative growth! Other popular booster LED's include only one of these wavelengths.
LED EFFICIENCY – Compared to standard fluorescent and high-intensity discharge (HID) lighting technology, the GROW BOOSTER LED UFO offers lower energy consumption and higher lumen-per-watt ratios. This means it uses less electricity than other common sources, and this is because the light spectrums of the GROW BOOSTER UFO are custom tailored for plant growth! LOW HEAT – The GROW BOOSTER UFO emits much less heat than traditional grow light sources (fluorescent, HID, etc.) creating a much more efficient and manageable indoor garden. LED Diodes operate at a 90° angle.
Specs & Features:
Low Profile: 10.5″ diameter and 2.5″ deep
6′ grounded power cord
Wire hanging kit included
14-Day Product Guarantee. All sales final.
Reviews
Only logged in customers who have purchased this product may leave a review.
Related Recommended Products