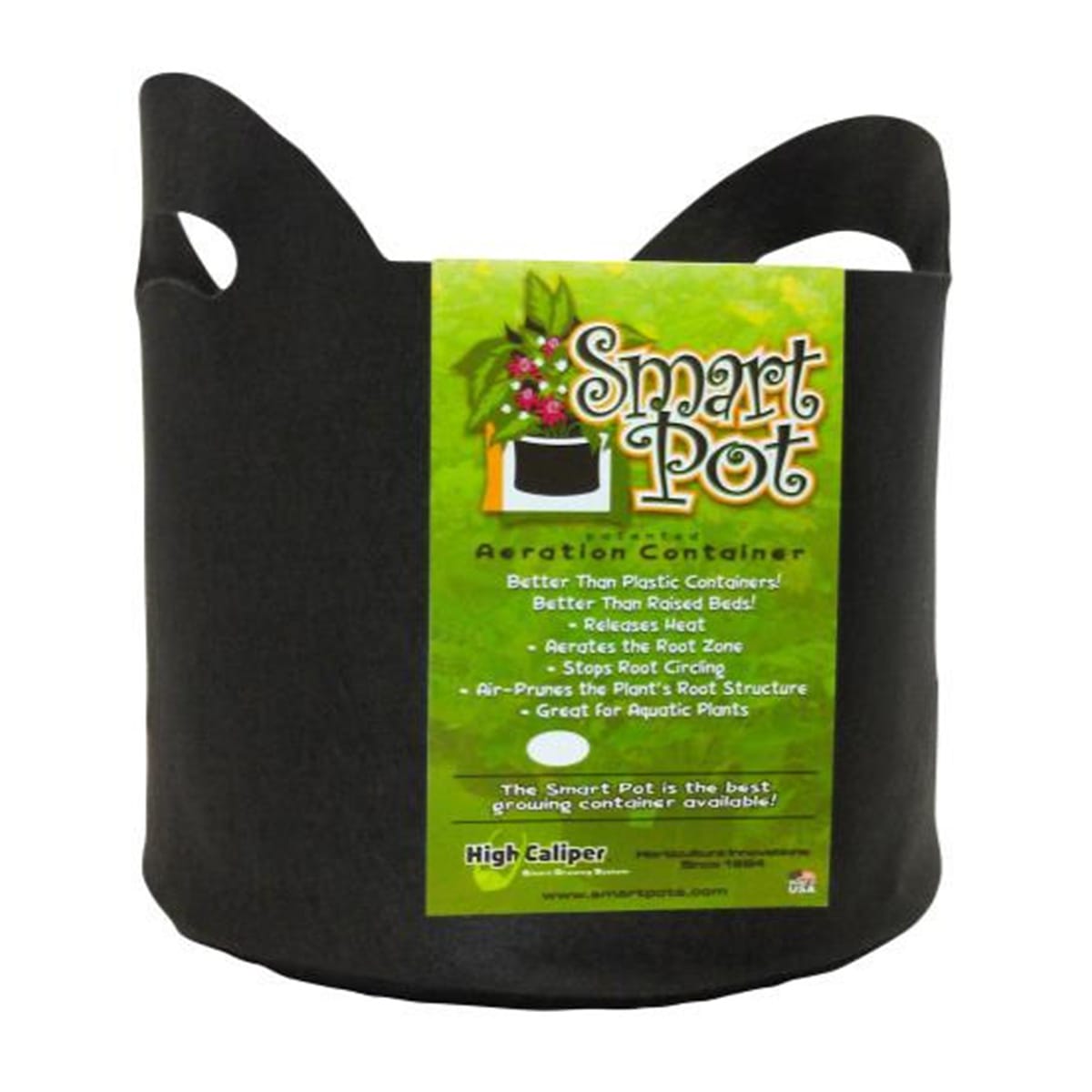 5-Gallon Smart Pot with Handles
Five-gallon Smart Pot felt grow pots provide improved aeration and root development over standard nursery pots and grow bags. Their breathable fabric construction produces an effect known as air-pruning, which encourages lateral growth for a healthier more natural root system. More and more growers are switching to Smart Pot fabric containers to take advantage of these benefits.
Smart Pots work well with any type of grow medium including coco coir, hydroton clay pebbles, and other soilless mixes.
The five-gallon Smart Pot is an excellent size for growing medium size plants to maturity.
Comes with a set of handles
In stock
Overview
5-Gallon Smart Pot with Handles
The Smart Pot® is a soft-sided aeration container that air root prunes your plants. Air root pruning is a key component to a healthy fibrous root ball. Unlike plastic containers, roots do not circle. Instead, air root pruning creates a more fibrous root structure with more root tips. More roots mean quicker growth. No circling roots mean better growth.
Measures:  12″ diameter x 10.5″ tall
Specifications
Dimensions
13 × 12.5 × 0.4 in
Brand
Size
Material
Shape
Reviews
Only logged in customers who have purchased this product may leave a review.
Related Recommended Products