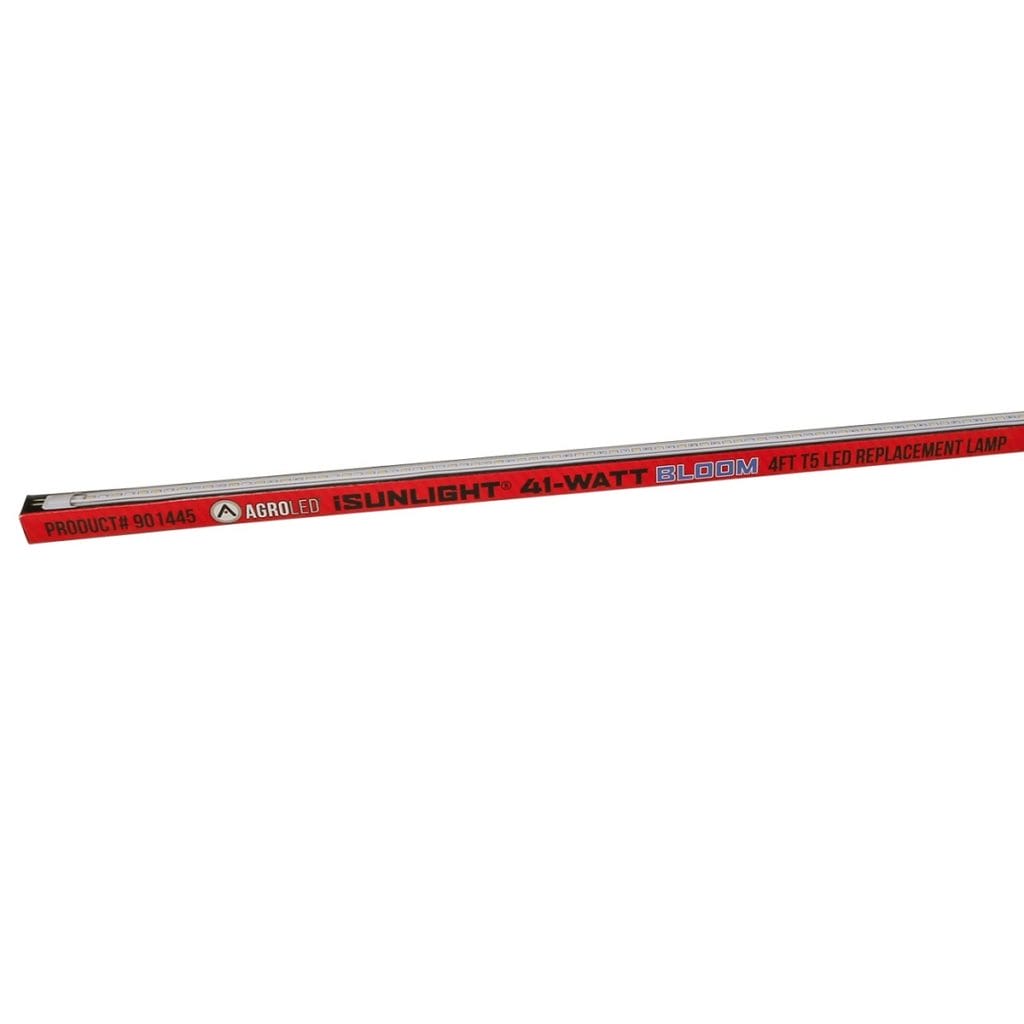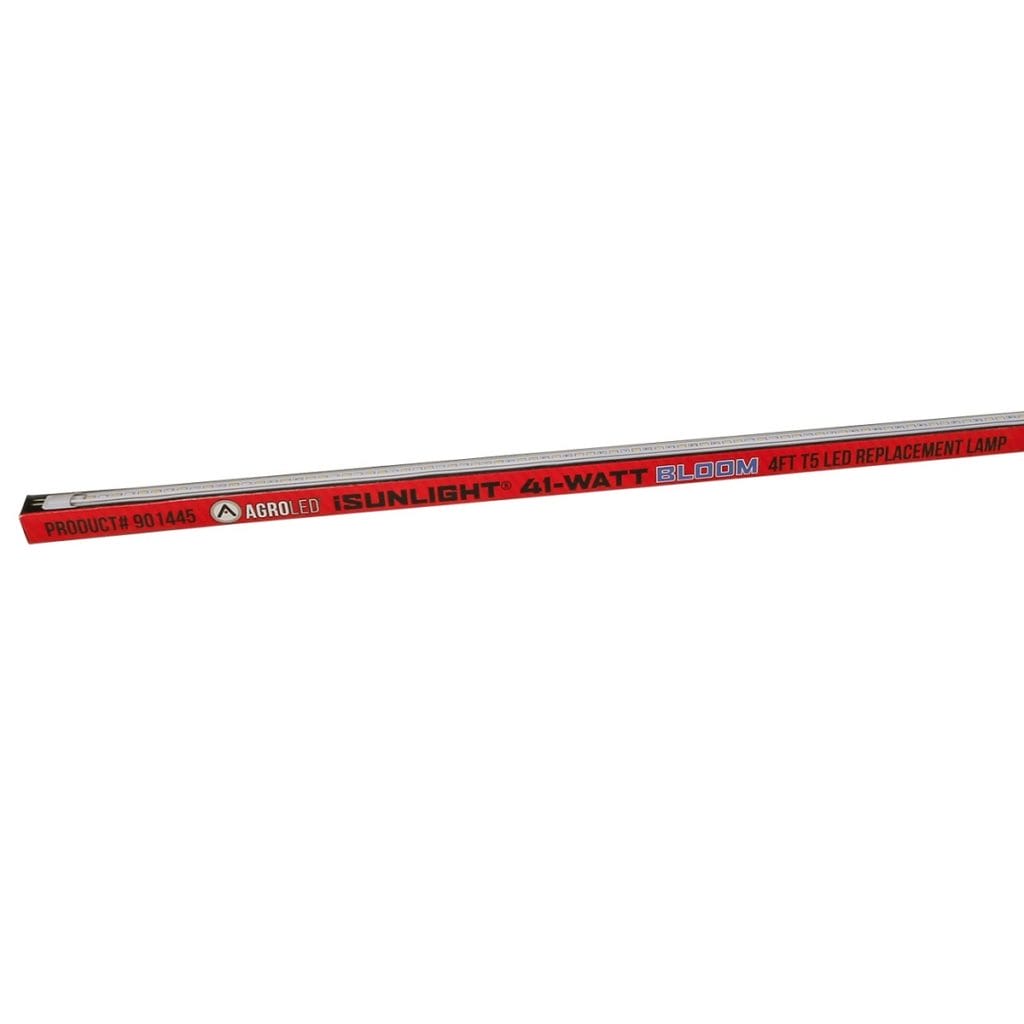 AgroLED iSunlight LED T5 Bulb – Bloom
The Bloom iSunlight LED T5 tube is a direct replacement for standard 54-watt T5 fluorescent tubes. Using this LED T5 tube, you can conveniently equip standard T5 grow lights with LED technology for reduced power consumption, improved spectrum, and longer lamp life. Simply remove the T5 bulbs from the fixture and insert the LED T5 tube - no modifications required. The Bloom model provides a highly specialized mixed spectrum designed for optimal growth during the flowering phase of plant development.
Fits 4' T5 fixtures and replaces T5 fluorescent bulbs.
This highly efficient 4-foot lamp produces over 4,900 lumens with only 41 watts of consumed power.
Out of stock
Overview
AgroLED iSunlight LED T5 Tube – Bloom
The 41 watt Bloom iSunlight® T5 HO replacement LED lamps are an excellent choice for the complete cycle of your plant's life. iSunlight T5 Bloom lamps are intelligent LEDs that are specifically designed to work with your existing T5 HO fluorescent fixture. These T5 LED retrofit lamps make an excellent replacement for all 3000K T5 fluorescent lamps. Bloom spectrum 4′ lamps feature a combination of 450 nm blue, 660 nm red and 5,500°K full spectrum white diodes, and consume only 41 watts of power. Environmentally-friendly, mercury free LED lamps.
LED T5 Bulb Specifications
Fits 4′ T5 Fixtures
Measures: 46″ long x 1″ diameter
Spectrum: 450 nm blue, 660 nm red and 5500K full-spectrum
MPN: 901445
1 Year Warranty
Specifications
Brand
Color Temp. (Kelvin)
Spectrum Type
Bulb Length
Light Source
Fixture Compatibility
T5 Fluorescent
Reviews
Only logged in customers who have purchased this product may leave a review.
Related Recommended Products