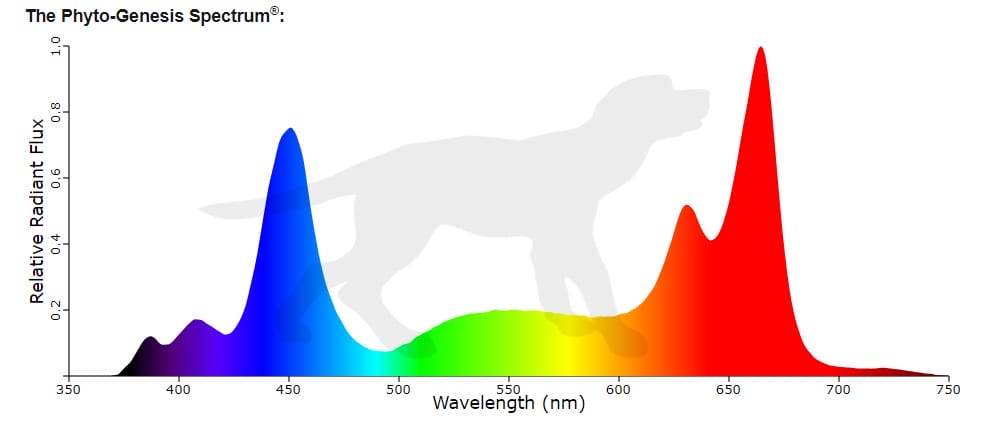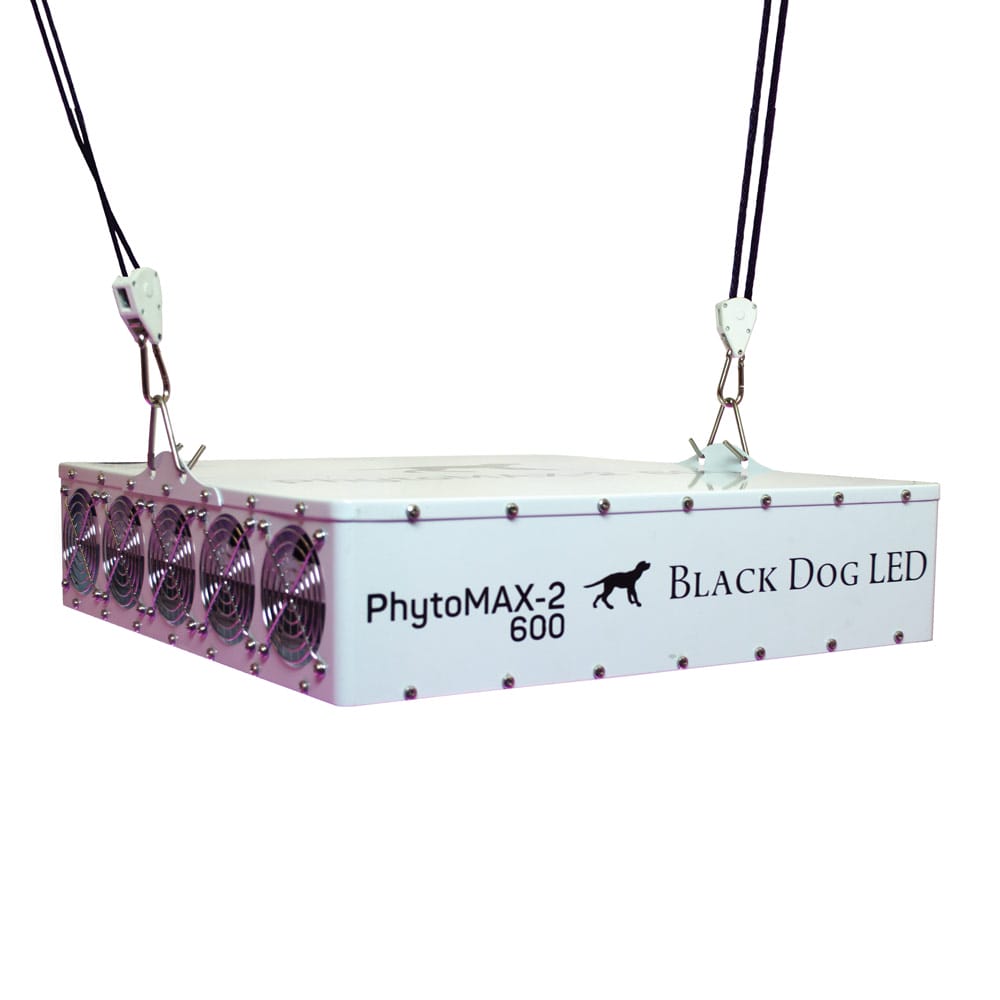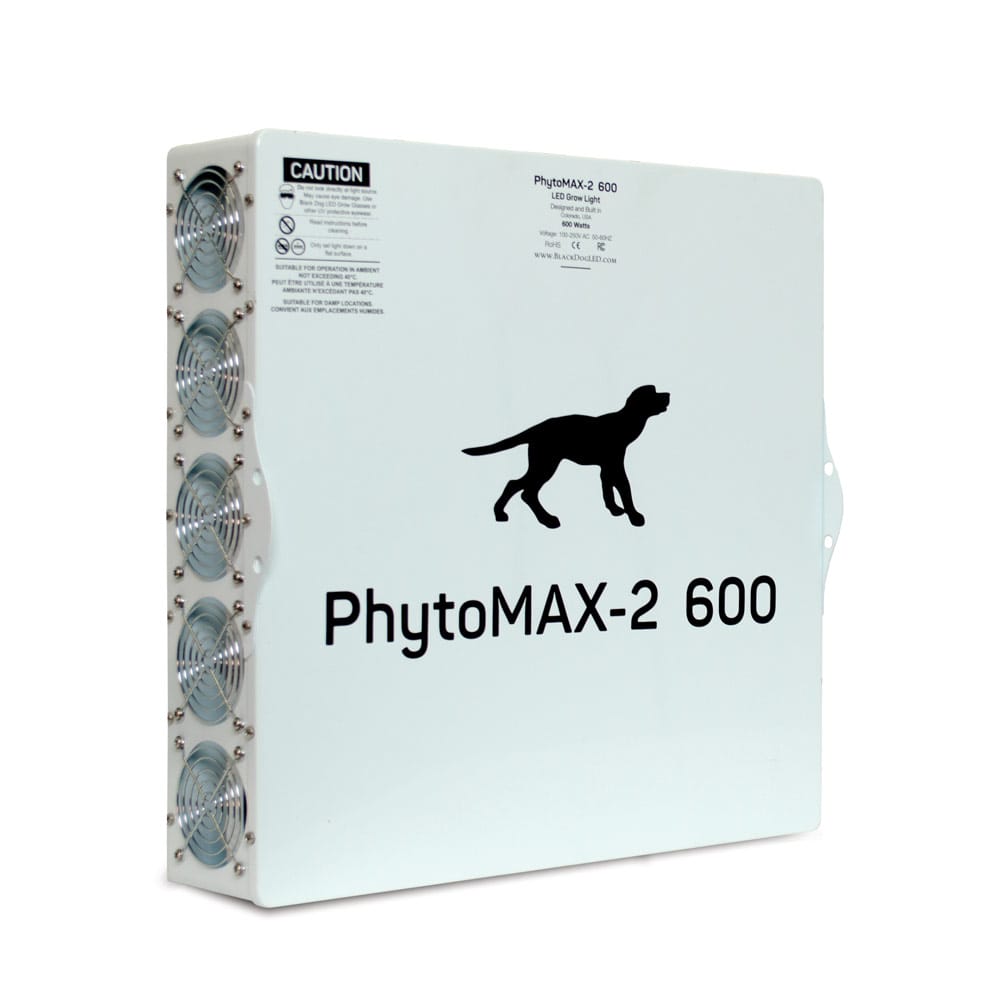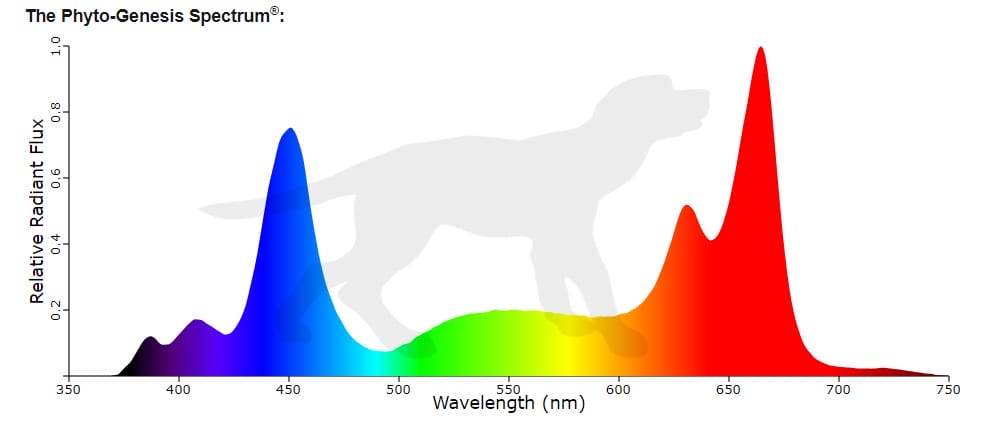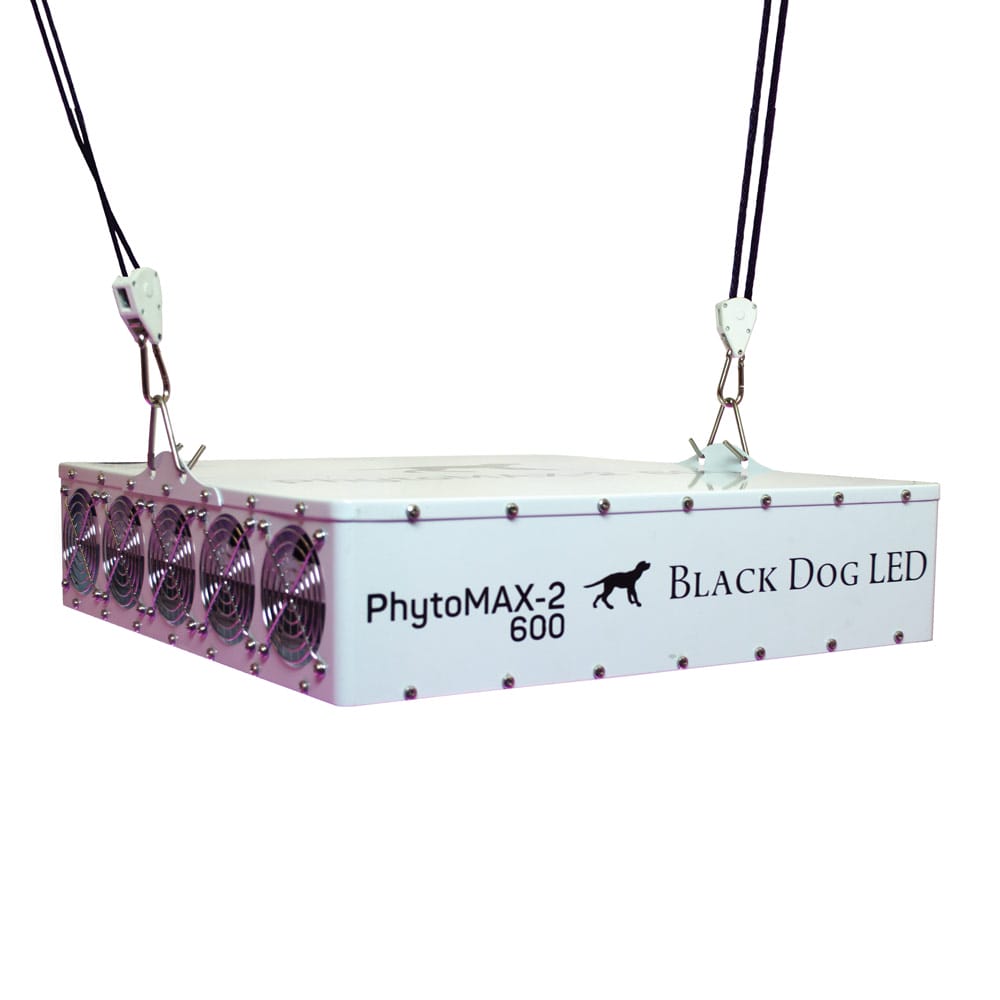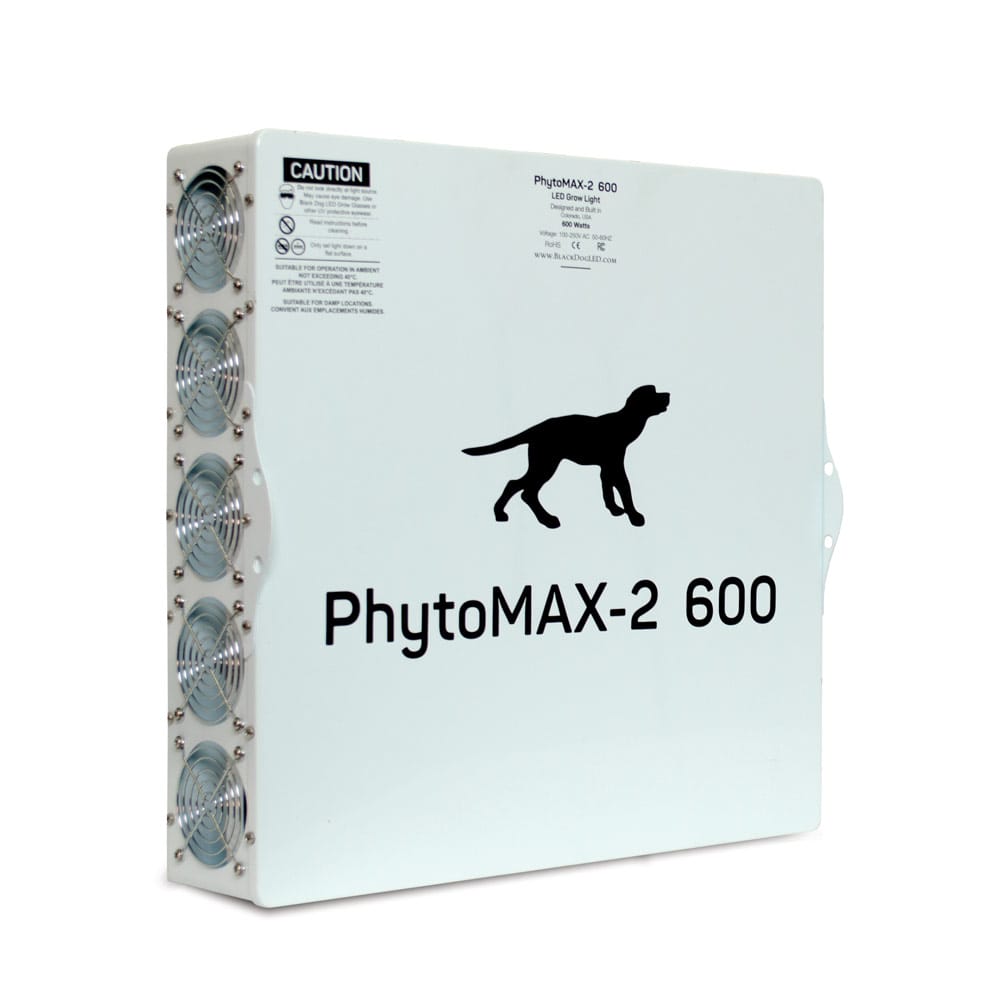 Black Dog PhytoMax-2 600 Watt LED Grow Light
The Black Dog Phytomax-2 600 LED provides an energy-efficient, full-spectrum light source for commercial cultivators and professional home growers. Each Phytomax-2 600 LED fixture is capable of providing complete flowing coverage for an area of up to 5'x5' with 252 top-bin chips, 632 input watts, and 961 µMol/s total photon flux. With the proprietary Phyto-Genesis Spectrum, Black Dog Phytomax-2 600 commercial LED grow lights are true full-spectrum LED's that can be used for full-cycle plant growth. The Phytomax-2 600 LED fixture comes complete and ready for installation with 8' power cord and a pair of Black Dog ratcheting grow light hangers. Features:
Complete commercial grade LED grow light can be used full-cycle, vegetative growth through flowering and finish.
Light Specs: Phyto-Genesis Spectrum®, 6.5' - 5' veg/flower footprint.
Power Specs: 630w, 5.3A @120v, 2.6A @240v
Out of stock
Overview
Black Dog Phytomax-2 600 Watt LED Grow Light
At 630 actual watts and 961 µMol/s total photon flux, the patent-pending PhytoMAX®-2 600LED grow light will outperform any single-ended 1000W HPS light. With PhytoMAX®-2 we have delivered the most powerful and reliable, truly full-spectrum (365-750nm, UV to NIR) LED plant grow lights! The PhytoMAX®-2 600 uses only the highest-quality, latest-technology, top-bin LEDs to deliver Black Dog LED's proprietary full-cycle Phyto-Genesis Spectrum® evenly over the entire footprint, with unprecedented PAR levels, canopy penetration, and yields!
All Black Dog LED's ship FAST & FREE when you buy from HTG Supply!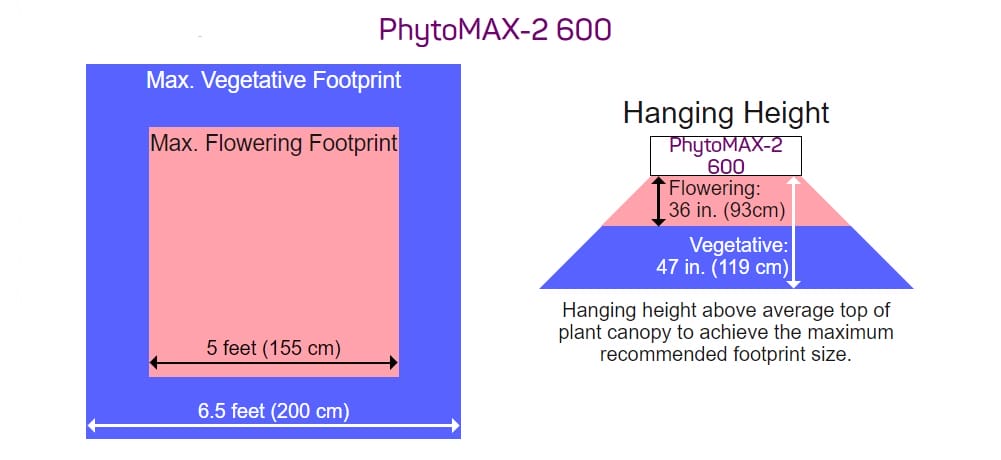 Black Dog Phytomax-2 600 Physical Specs
Max. Flowering Footprint
5′ x 5′
Max. Vegetative Footprint
6.5′ x 6.5′
Shipping Size
26″ x 26″ x 12″
Product Dimensions
18.75″ x 18.75″ x 5.13″
Shipping Weight
37.0 lbs
Weight
32lb (14.5kg)
Certifications
ETL, CE, FCC, RoHS
Mean Time Between Failure
> 50,000 hours
Number of LEDs
252
BTU
2148
Fans Expected Life
70,000 hours
Cord Length
8 feet
Spectrum
Phyto-Genesis Spectrum

Black Dog Phytomax-2 600 Power Specs
True Wattage
630w
LED Wattage
1260w
Amp Draw
5.3A~2.6A (@ 120/240v)
Voltage AC
100V~250V
Work Frequency
50~60 Hz
Power Factor
0.98
Operation Temperature Range
-4~104 °F
Reviews
Only logged in customers who have purchased this product may leave a review.
Related Recommended Products