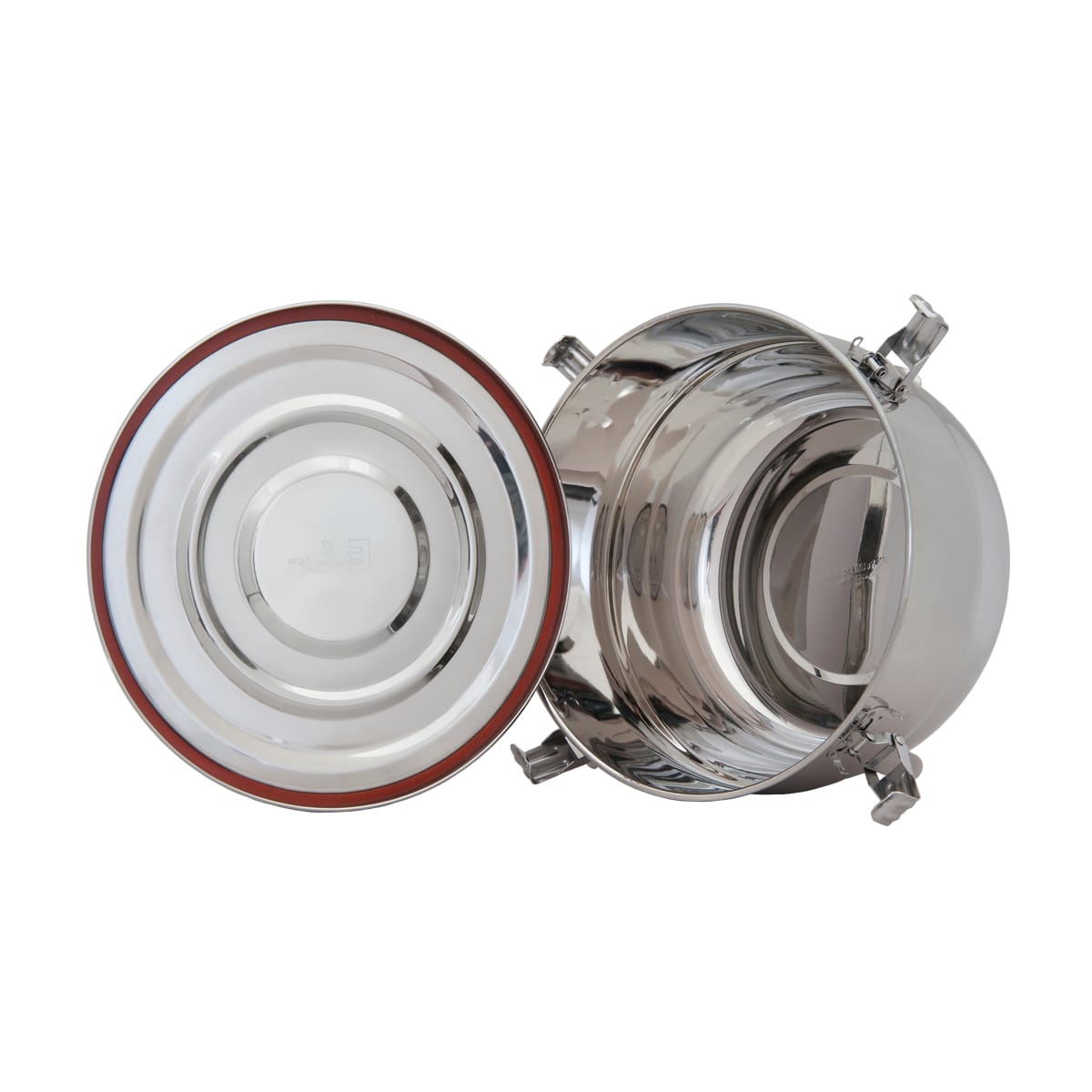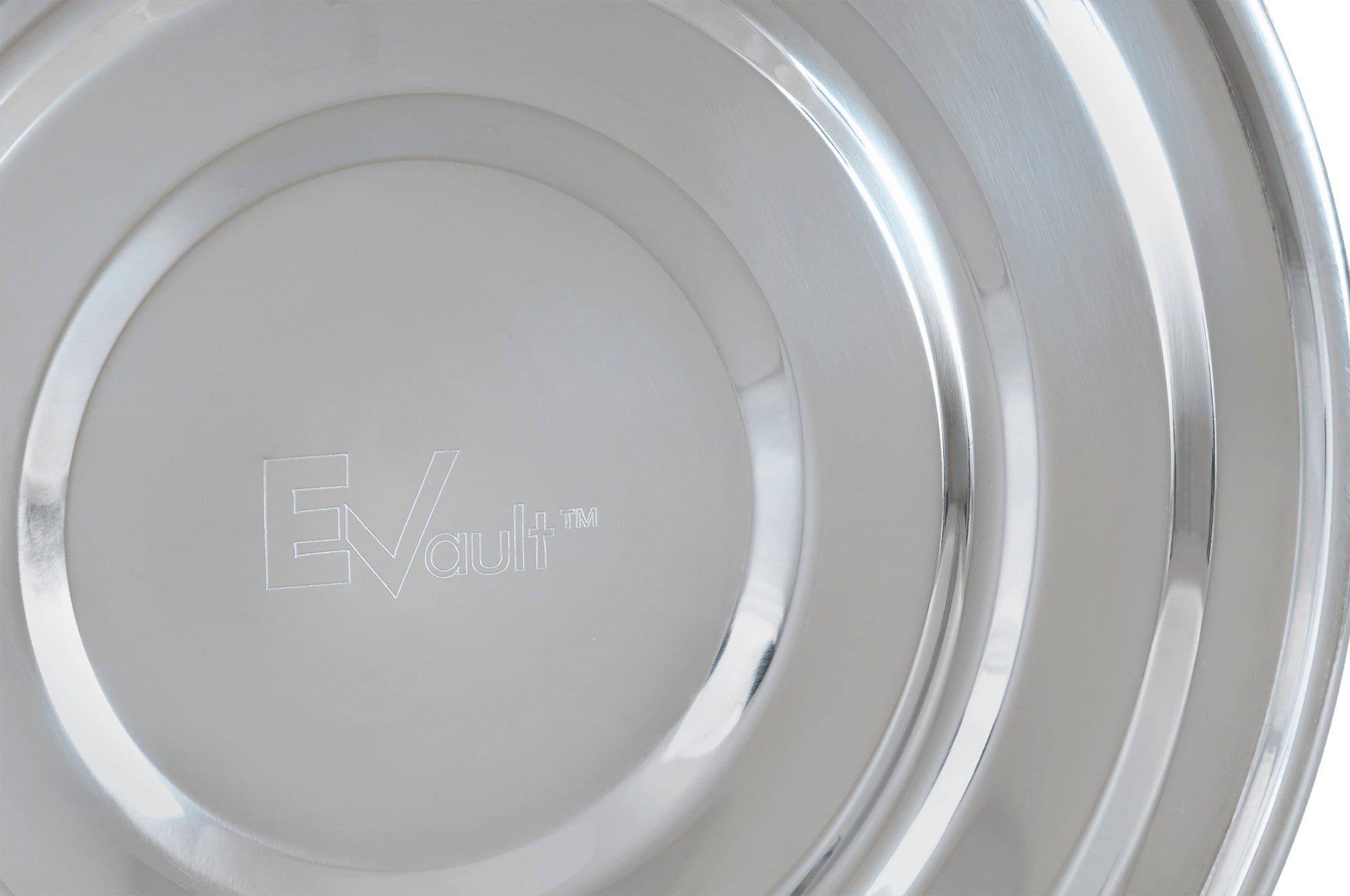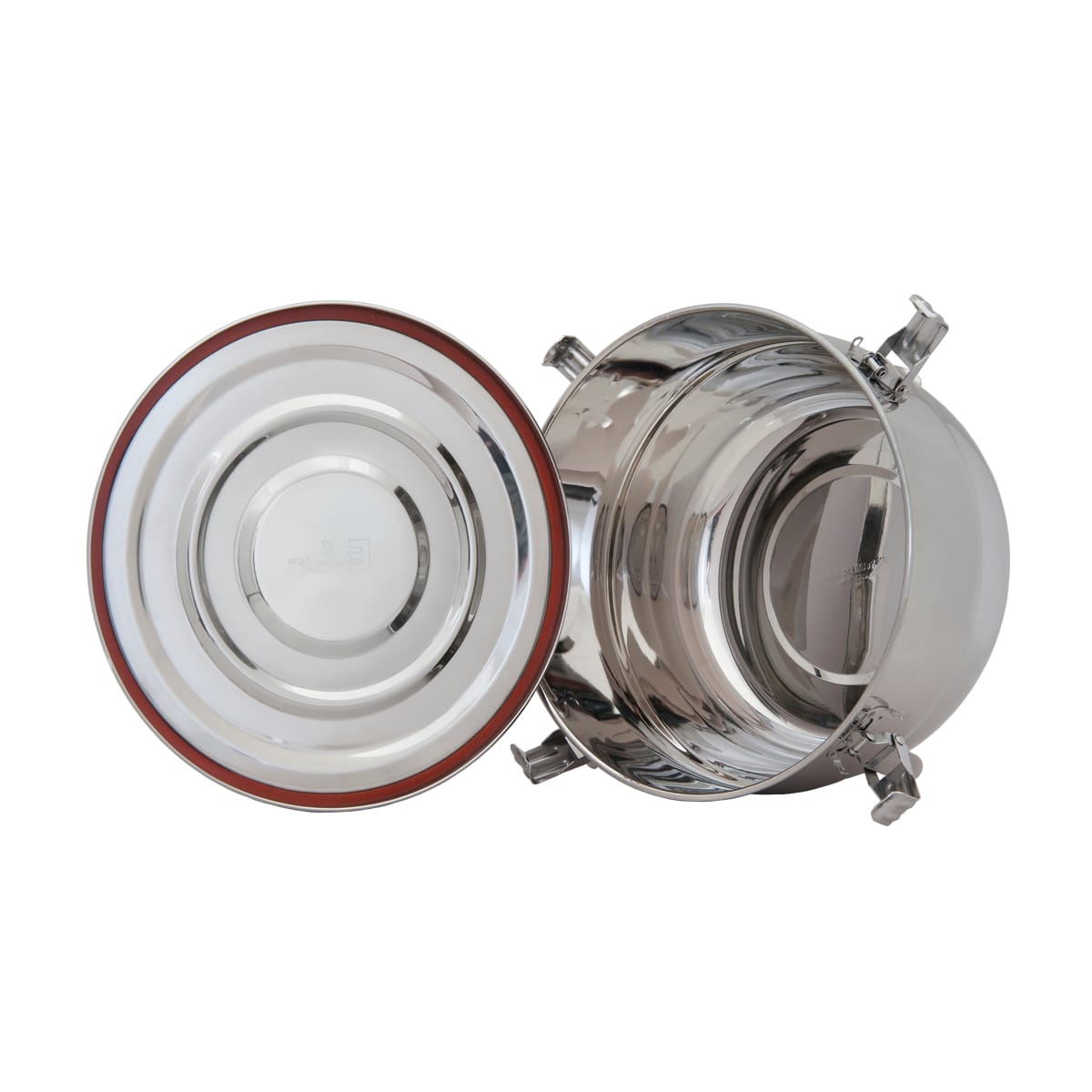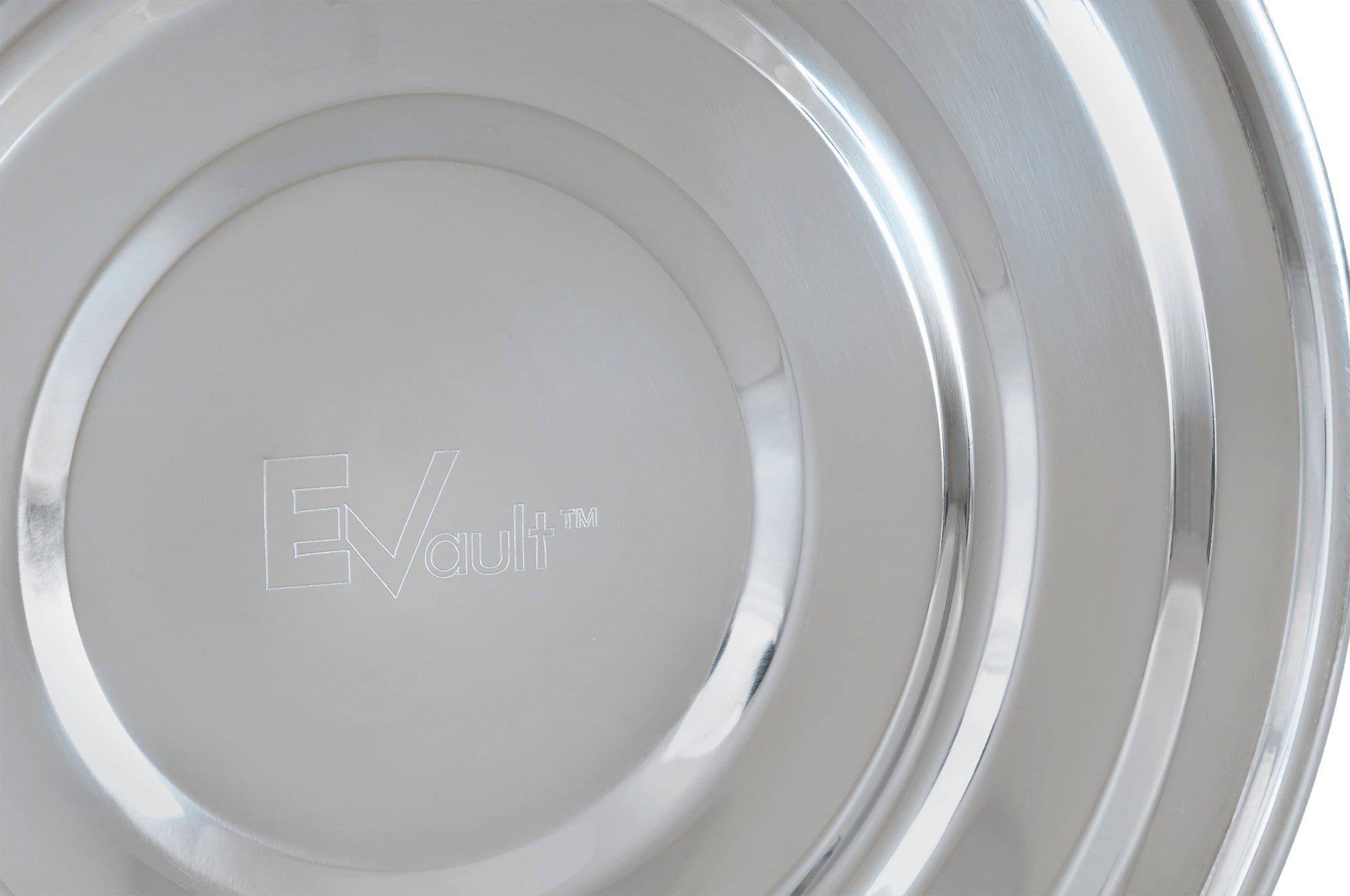 EVault 6-Liter Extract Container
EVault containers provide a professional storage and transportation solution for extracted plant material. The same type of 316 stainless steel containers that are widely used in the pharma & chemical industries, for storing liquids or fine powders are used to construct the Evault. Built-in latches create a tight seal and can be zip-tied to prevent unintended opening during transportation.
Interior Diameter: 10.25″ or 26 CM
Depth / Height: 5.9″ or 15 CM
Thick ¼ food grade silicone seal
316 stainless steel construction
Secure latches
Only 1 left in stock
Overview
EVault™ Isolate and Distillate Extract Storage – 6 Liter
Experts agree that an extract storage container is only as effective as the material it's made from, and it's nearly as important as the strain and potency. That's why created the EVault™. It's made from medical-grade 316 stainless steel, making it perfect for all isolate and distillate oil extract storage needs.
The EVault™ is easy to clean. While it's safe to put it in most dishwashers, we recommended washing your EVault with mild soap and water for the best results. Once clean, dry the container with a soft cloth, and make sure to remove all moisture before adding product. Note: steel brushes and abrasive materials can compromise the integrity of your EVault™.
The EVault™ protects products from humidity, excess light and moisture, making it the perfect option for powder and oil extract storage. When you use the proper storage system, your product will retain its terpenes, potency and weight for a long time. The EVault™ is a sanitary and safe extract storage container, which means the active properties of powders, oils and concentrates will be protected well beyond its typical shelf-life.
Features & Specifications
Interior Diameter: 10.25″ or 26 CM
Depth / Height: 5.9″ or 15 CM
Thick ¼ food grade silicone seal
316 stainless steel construction
Secure latches