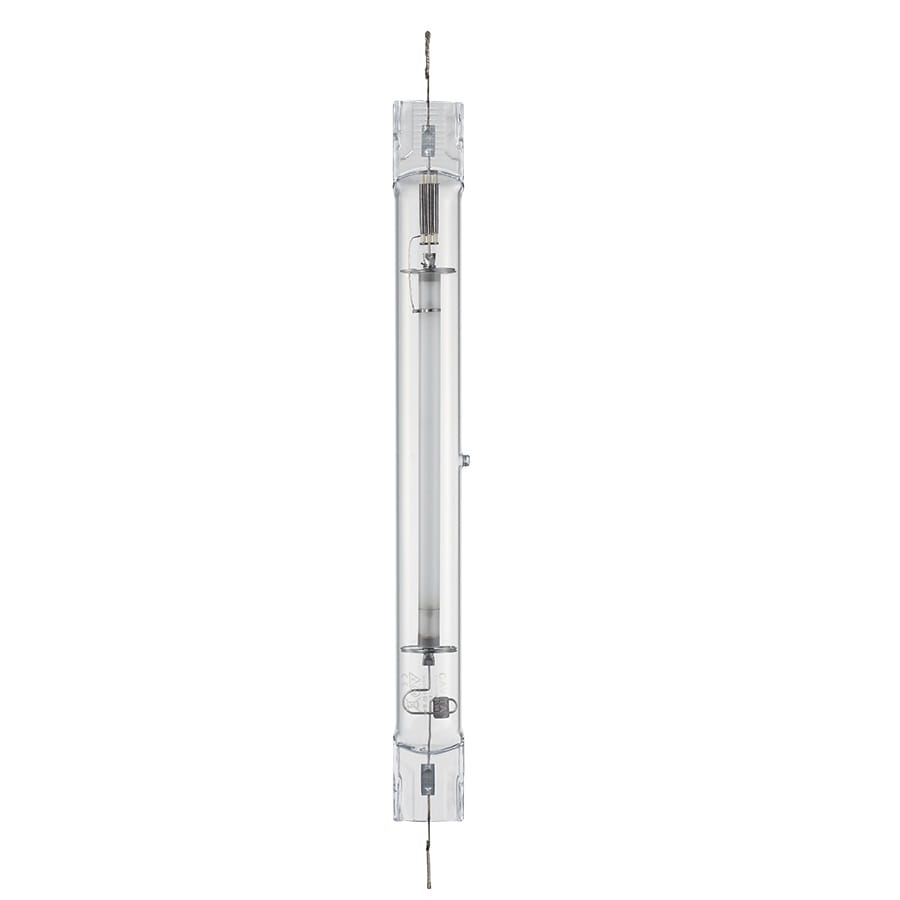 Gavita 6/750 EL DE HPS Lamp
The Gavita 6/750 EL DE bulb is a double-ended HPS bulb designed for use with high-frequency 750-watt electronic ballast systems including Gavita 750w high-voltage fixture as well as the AgroMax Signature 750w DE grow light. Featuring a quartz jacket, K12 x 30S lamp base, and a custom horticultural spectrum, the Gavita 6/750 EL DE lamp provides professional quality and reliability.
Manufactured in Europe with a longstanding reputation for quality and performance.
Designed specifically for high voltage, high-frequency fixtures.
Only 5 left in stock
Overview
From the Manufacturer:
Pro lamps are specifically designed for high voltage (lamp supply voltage), high-frequency fixtures such as our Pro-line fixtures. Made in Europe, these Gavita lamps are the professional choice for growers who require the optimal light output and longest light maintenance on the market.
Features & Specs:
For use with high-frequency/high-voltage 750w HPS Fixtures
No wireframe, quartz glass outer bulb for perfect optical quality
Double ended, K12 x 30S base for accurate lamp positioning
Extremely high photosynthetic photon flux (ppf): 1500 μmol
Light maintenance 5000 hrs: >96%
Color temperature: 2100° K
1-Year warranty
Reviews
Only logged in customers who have purchased this product may leave a review.
Related Recommended Products