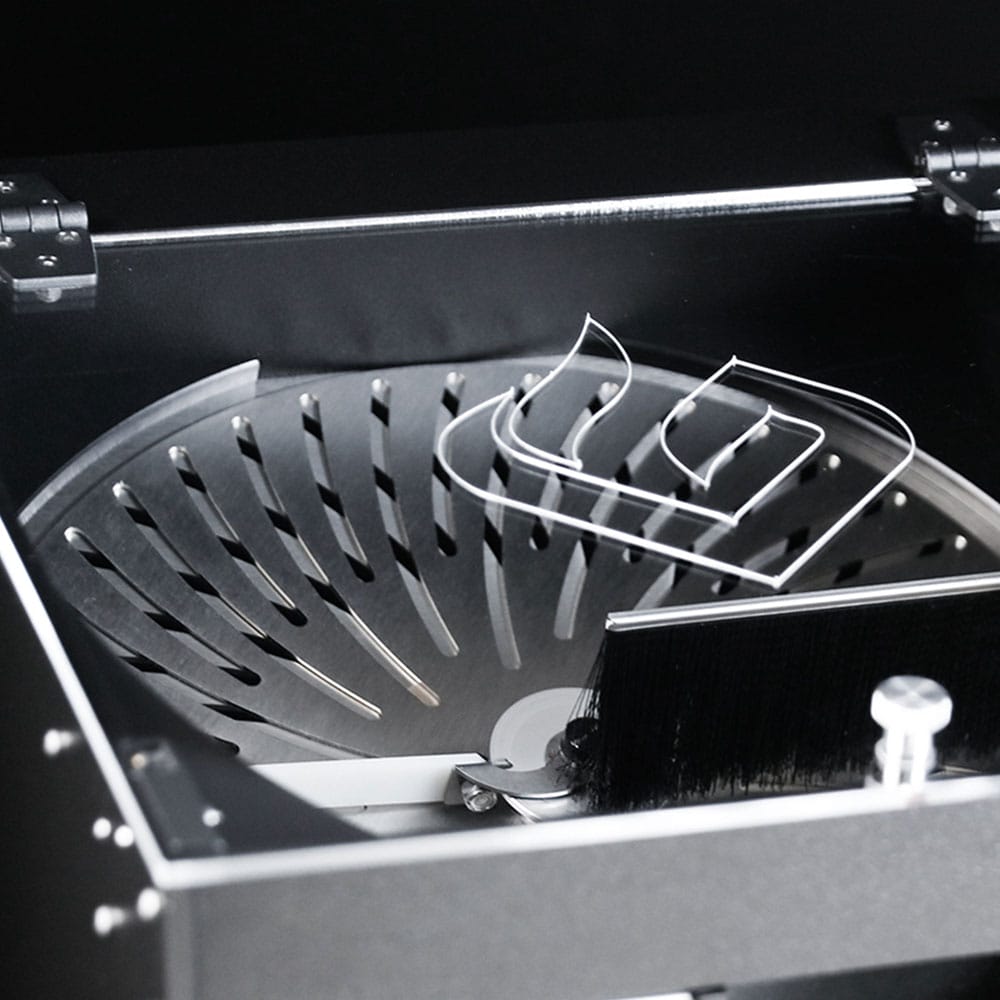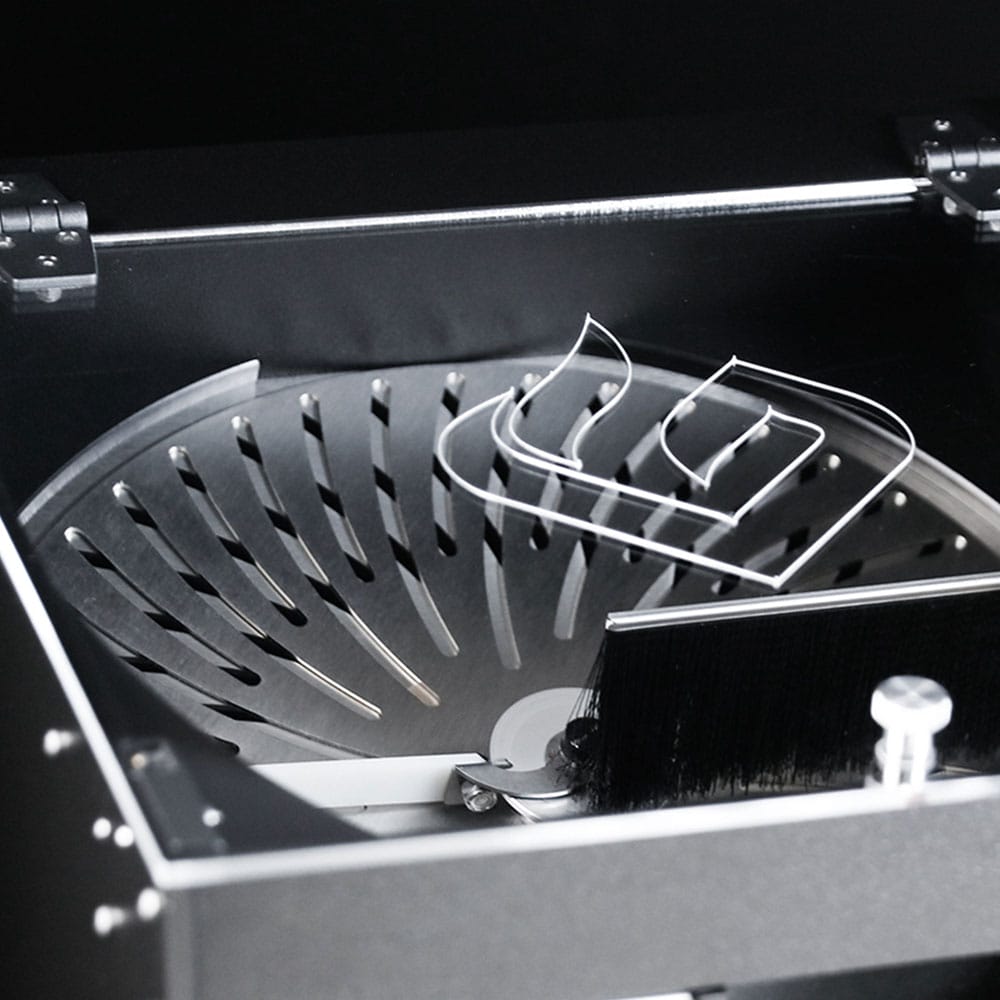 GreenBroz 215 Standard Dry Trimmer
The GreenBroz Dry Trimmer 215 provides a masterfully prepared end product while saving you tons of time and money as proper trimming machine should. With a design focused on quality followed by volume, GreenBroz dry trimmer machines use a gentle cycling action and precision components to produce a tight finish that protects the potency and aesthetics of your product. GreenBroz trimming machines are also easy to operate and clean up in just minutes. If you're ready to boost production by cutting out all of the tedious hand-trimming that increases labor costs and slows down productivity, the GreenBroz Dry trimmer 215 is an excellent solution. • Save hours every harvest with machine trimming • Tabletop stand and trim collection bin included • 2-4lb capacity per hour • Made in the USA, 1-year manufacturer's warranty
Overview
The worlds most delicate plant trimmer, protecting purity and potency since 2012. Proper plant trimming management takes time and effort, but following a dry process creates a product with powerful potency and longevity. Manicuring is a tedious process that costs you time and money. GreenBroz has the solution. The GreenBroz Dry Trimmer will save you hours of valuable time while protecting the structure and oil glands of delicate flowers.
GreenBroz Dry Trimmer Features:
Housing: Anti-microbial HDPE
Blades: Stainless steel
Trims 2-4 lbs. per hour
Forward/Reverse switch
Adjustable timer
Weight: 41 Lbs
Dimensions: 18.63"W x 24.12"L x 16.75"H
Dimensions w/ Tabletop Stand: 19"W x 25″L x 21.5″H
Power: 115v 60 Hz at 25W .4 Amp
Motor: 25 Watt Conveyor
Blade Speed: 20 RPM
Trim collection bin
One year manufacturer's warranty
Cleans up in under 10 minutes
Safety switch
Made in the USA
GreenBroz trimmers are made from food-grade HDPE and stainless steel. The GreenBroz dry trimmer not only looks the part but it plays it too, leaving competitors in the dust. It has changed the dry trimming industry by producing the finest manicured product. It performs as well as hand trim, if not better, without decreasing potency or purity and GreenBroz third-party data to prove it! With two models to chose from, the standard that produces 2-4 lbs/hr and the commercial that produces 8-12 lbs/hr to fit all of your trimming needs!
Keep It Timely
Proper drying takes time, around 5 to 10 days on average. Patience is key to ensure the product will reach its full potential.
Keep It Dry
Ensuring proper drying will make manicuring a breeze. The bud itself should be a bit spongy, but the stems should snap
Keep It precise
Careful manicuring yields a high-quality product. this delicate and diligent process removes the leaves, keeping the trichomes intact.
Keep It Potent
When plants are well cured, they can be stored away for months and still taste great.
Reviews
Only logged in customers who have purchased this product may leave a review.
Related Recommended Products