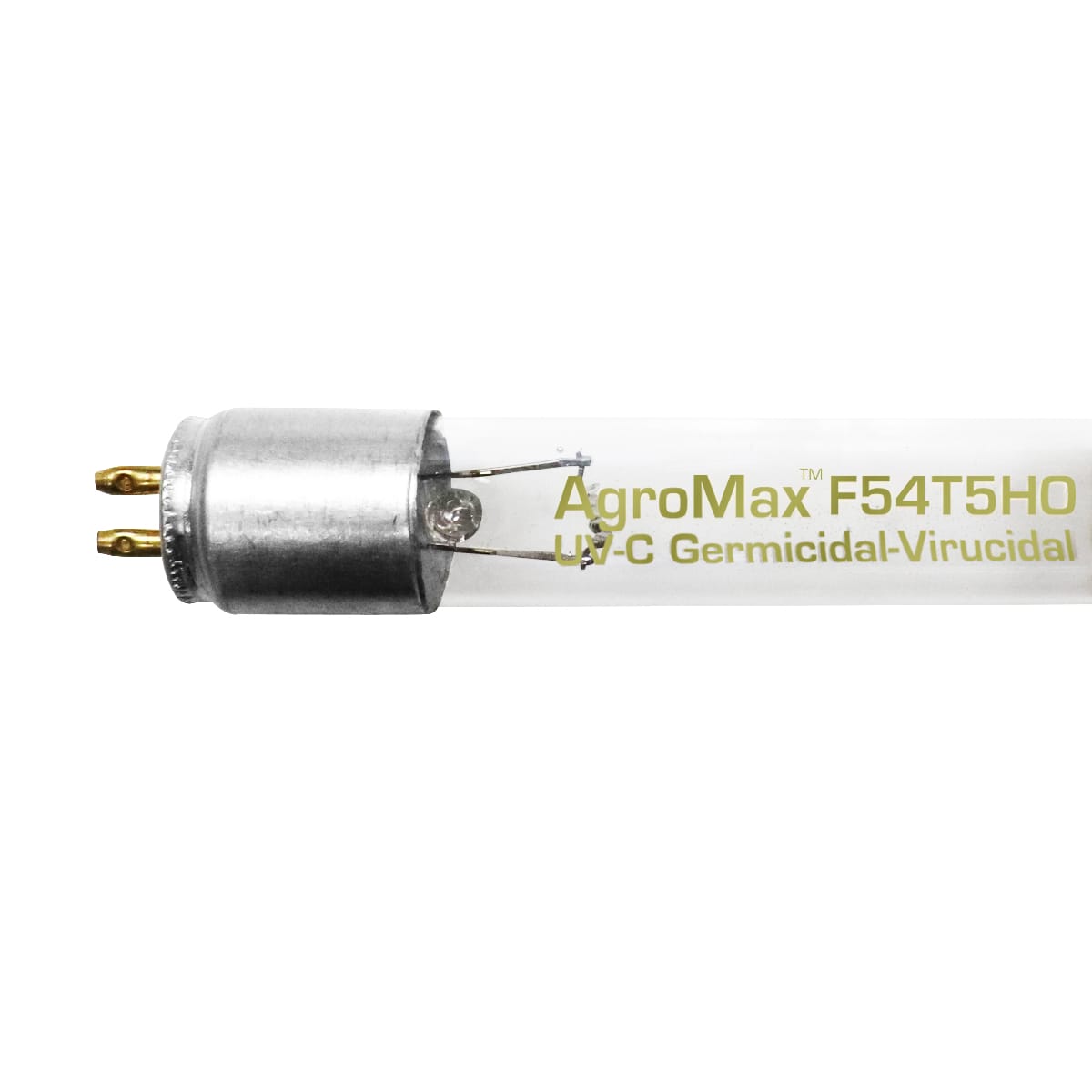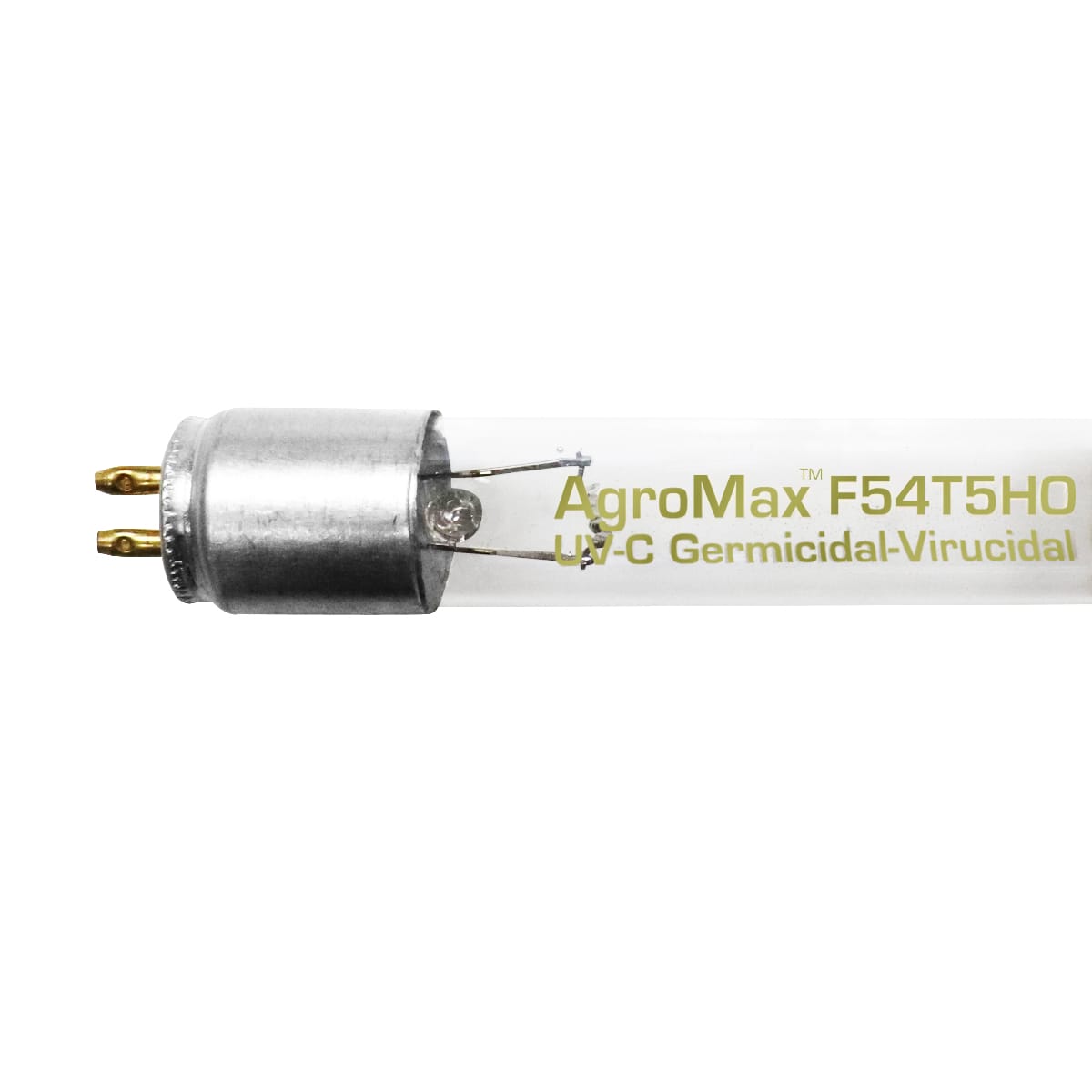 Growshop Outlet 4′ 4 Lamp T5 With AgroMax UV-C Lamps
The AgroMax Modular UV-C Light fixture includes: 1- GSO 4ft 4 lamp fixture 4- AgroMax 4ft UV-C lamps
Overview
Growshop Outlet 4 foot 4 lamp high output T5 fixtures combine quality with affordability to provide an excellent fluorescent lighting solution for any garden. Fixtures feature a low-profile, enclosed housing as well as daisy-chain or jumper capability for streamlined hanging and wiring in any setting. The system also features a convenient 2 bulb on/off and a premium German aluminum channeled reflector, which provides outstanding light distribution and intensity.
Each GSO 4 foot 4 lamp T5 UVC light comes ready to operate and includes (4) AgroMax UV-C spectrum T5 bulbs. Fluorescent fixtures are excellent for germicidal remediation and sanitation as well as PPE maintenance.
Fixture Measures: 47.5″ Long x 13.75″ Wide x 2.5″
WARNING:
Biological Effect of UV Light
While UVB radiation is widely recognized for its harmful effects on human skin and links to skin cancer, each of the UV bands (UVA, UVB and UVC) create different risks for humans.

UVC radiation refers to wavelengths shorter than 280 nm. These wavelengths are entirely absorbed by our atmosphere and no natural UVC radiation reaches the surface of the earth. These wavelengths are available to us through artificial sources.

In instances of prolonged direct exposure to UVC light, temporary eye and skin damage has been exhibited, such as cornea injury (sometimes referred to as "welder's eye") although this generally heals after a couple of days. Therefore, safety recommendations with UVC LEDs include protecting skin (in particular open wounds) and, most importantly, the eyes from UVC radiation.

Personal Protective Equipment (PPE)
UV radiation is easily absorbed by clothing, plastic or glass. Once absorbed, UV radiation is no longer active. When working with open UV radiation during maintenance, service or other situations, personal protective equipment covering all exposed areas is recommended. When working around UVC devices, one should:

Use UV goggles and/or full-face shields.
Prescription glasses and normal safety glasses do not protect eyes from UV exposure, so ANSI Z87 rated eyeglasses with wrap around lens to protect the side exposure is recommended. Consult with ANSI Z87 manufacturers for proper UV exposure protection equipment.
Cover any exposed skin using lab coats, nitrile gloves or other lab attire.
Related Recommended Products