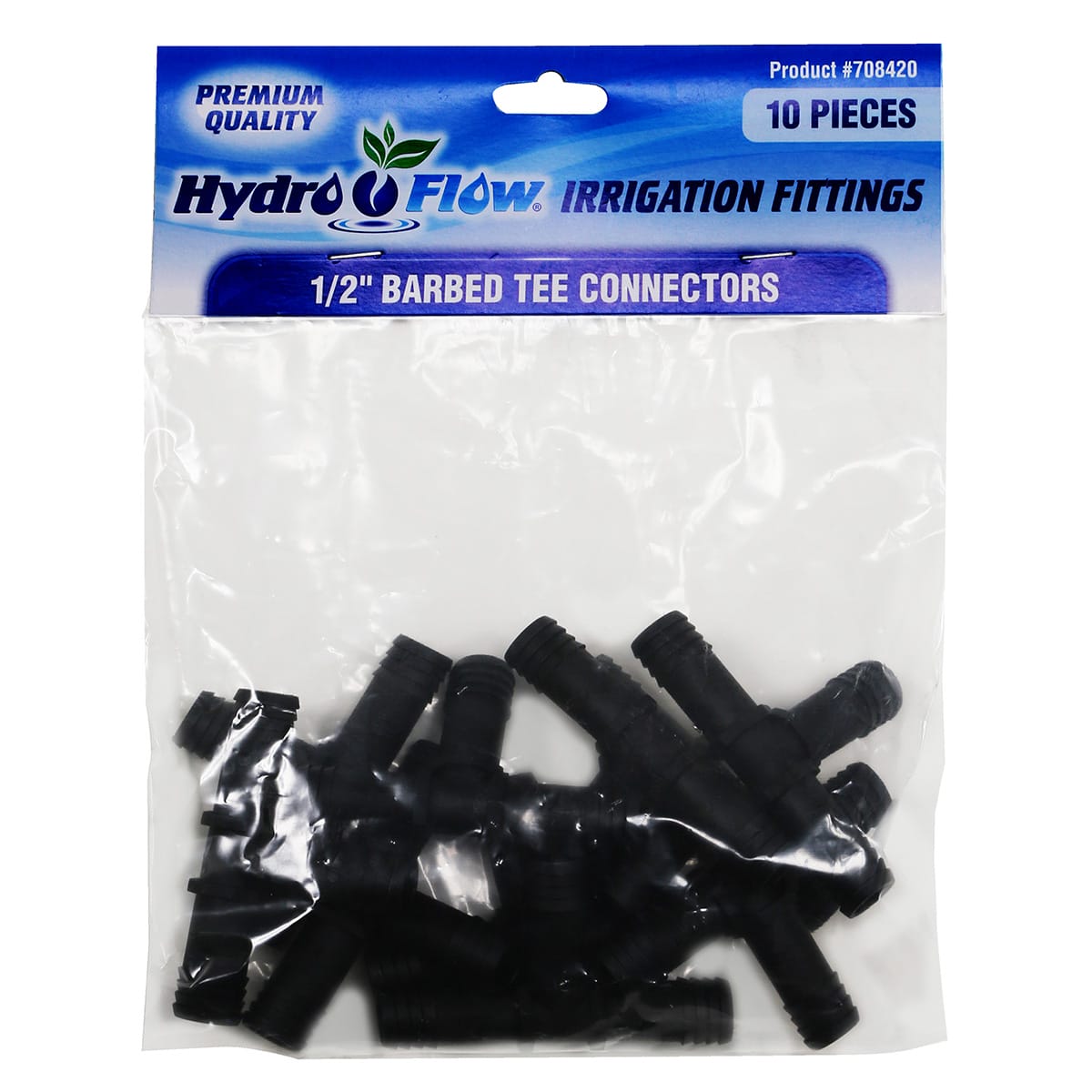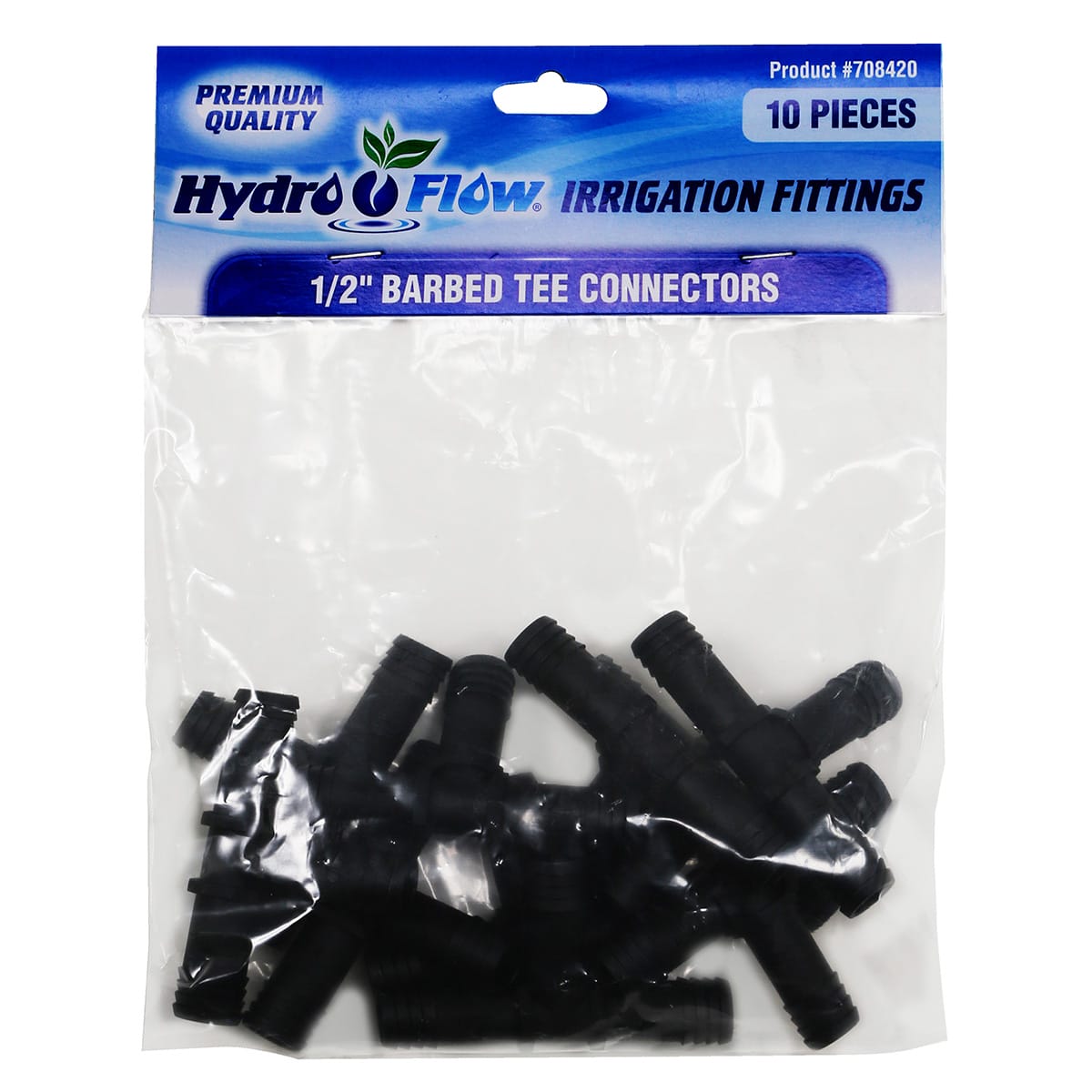 Hydro Flow Premium Barbed Tee 1/2 Inch (10 Pack)
Hydro Flow's premium barbed tee 1/2" connectors are made with high-quality plastic perfect for any irrigation or hydroponic system. Connector features 4 barbs for a tight fit, with a bump stop to insure the fitting is completely secure in the tubing.
10 pack
Non-corrosive plastic
4 barbed inserts
Out of stock
Overview
Hydro Flow Premium Barbed Tee
Use these high quality barbed 1/2 in connectors for your irrigation systems or hydroponic systems. Feature 4 barbs for a tight fit. Bump stop assures fittings are completely and securely inserted in tubing. These non-corrosive plastic fittings are guaranteed to provided a secure, watertight and airtight connection.
Related Recommended Products