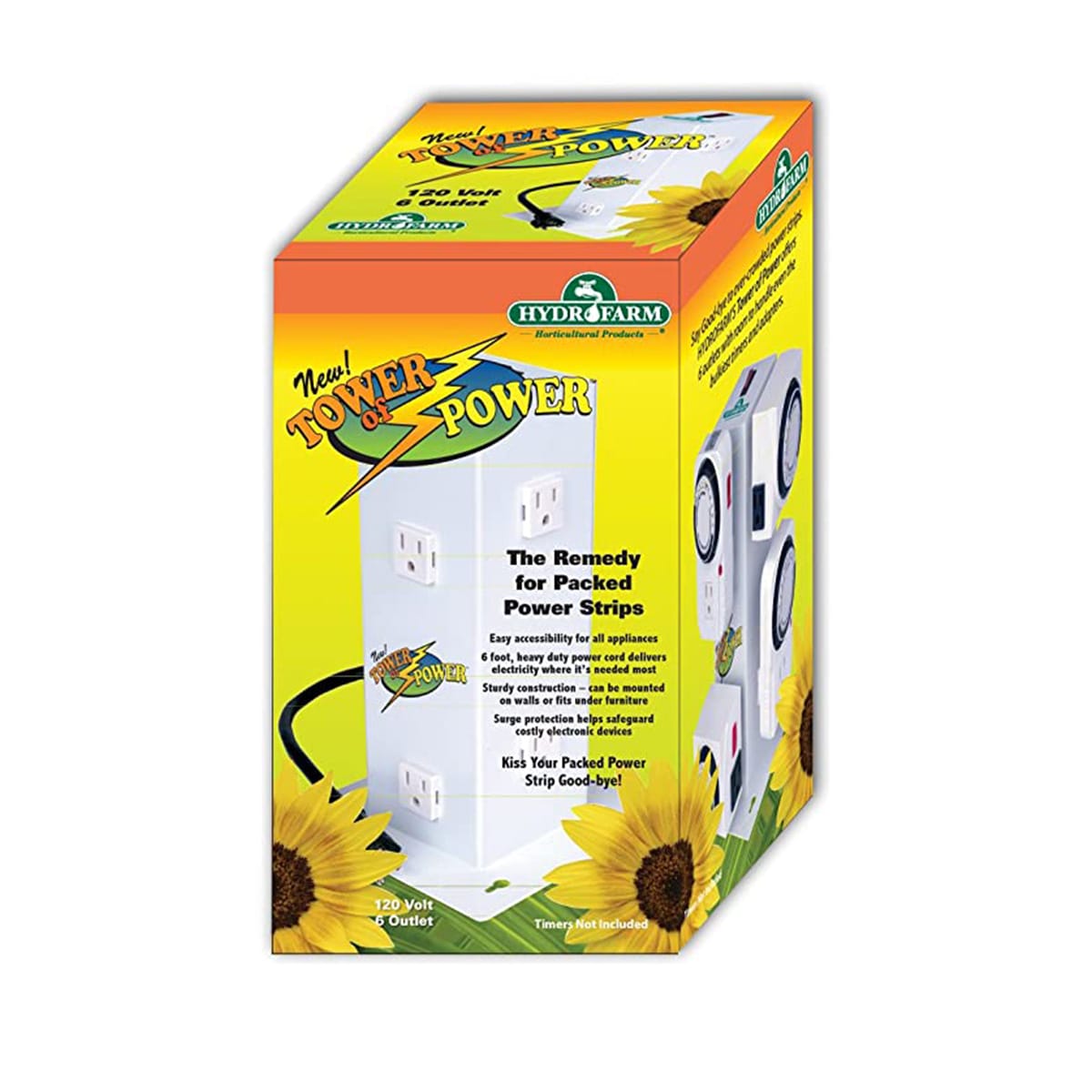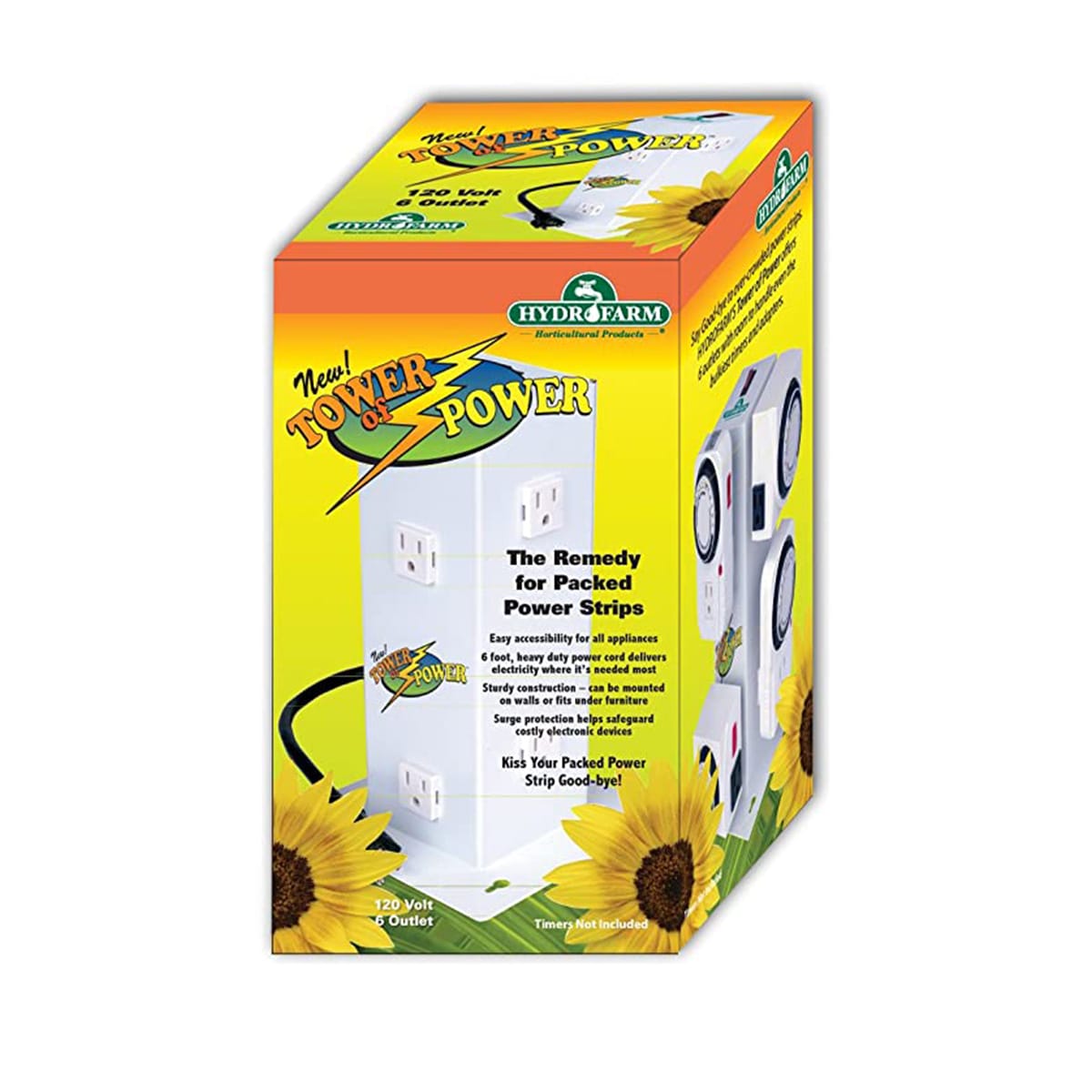 Hydrofarm Tower of Power Strip – 6 120v Outlets
Hydrofarm's Tower of Power can accommodate up to 6 appliances for your grow room. Unlike normal power strips where the outlet's close proximity causes clutter, each side of the tower features 2 outlets with ample room between them for bulky timers and adapters. The vertical design of the tower also takes up less room for better space utilization. Includes 6' 120v power cord.
15 Amp max draw/120v/60hz
10" H x 6.25" L x 6.25" W
6 available outlets
Only 2 left in stock
Overview
Hydrofarm Tower of Power – 6 120v Outlets
Hydrofarm's Tower Of Power TMTOP6 power strip offers enough space between the six outlets to accommodate even the bulkiest timers and adapters. For the hydroponics gardener, the Tower Of Power will accommodate all your timers. In your home or office, it will organize all your computers and peripheral devices. In the shop, it's sturdy enough to power your tool array. And since this power strip is vertical, it will take up less space than your typical strip.
Features:
6' attached 120v power cord
Polished construction with a mountable base
Individual receptacles capable of 15 Amp max draw/120v/60hz
Unique standing design for utilization of space efficiency with grounded timers
Specifications:
120v
15 Amps maximum draw
6 available outlets
10" H x 6.25" L x 6.25" W
4.3 LBS
Reviews
Only logged in customers who have purchased this product may leave a review.
Related Recommended Products