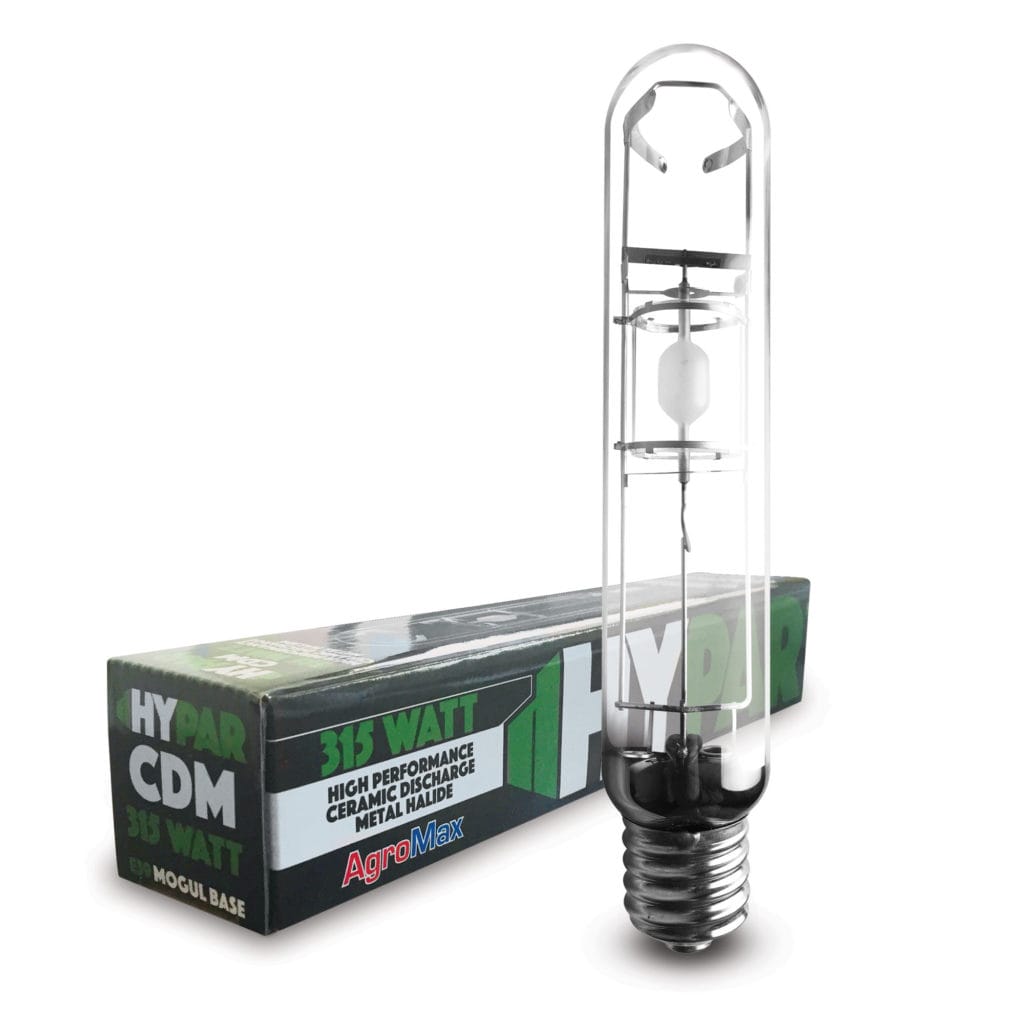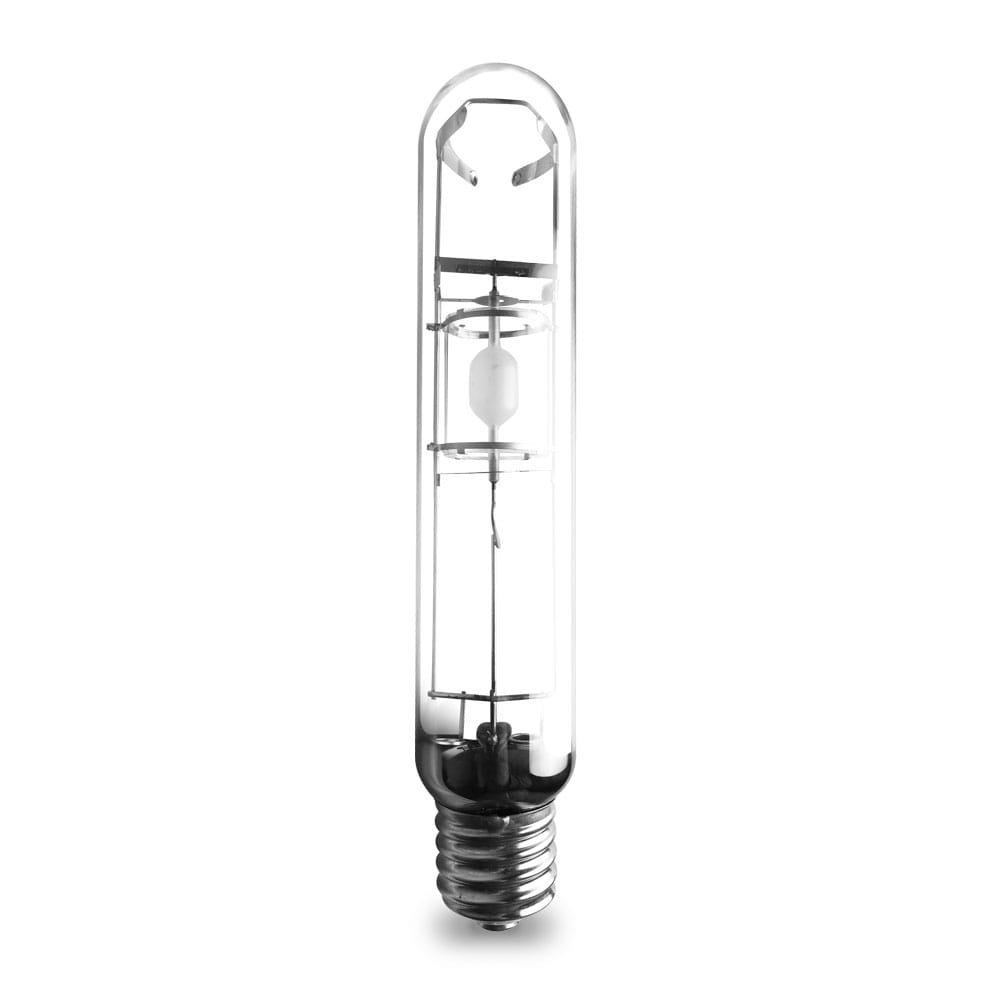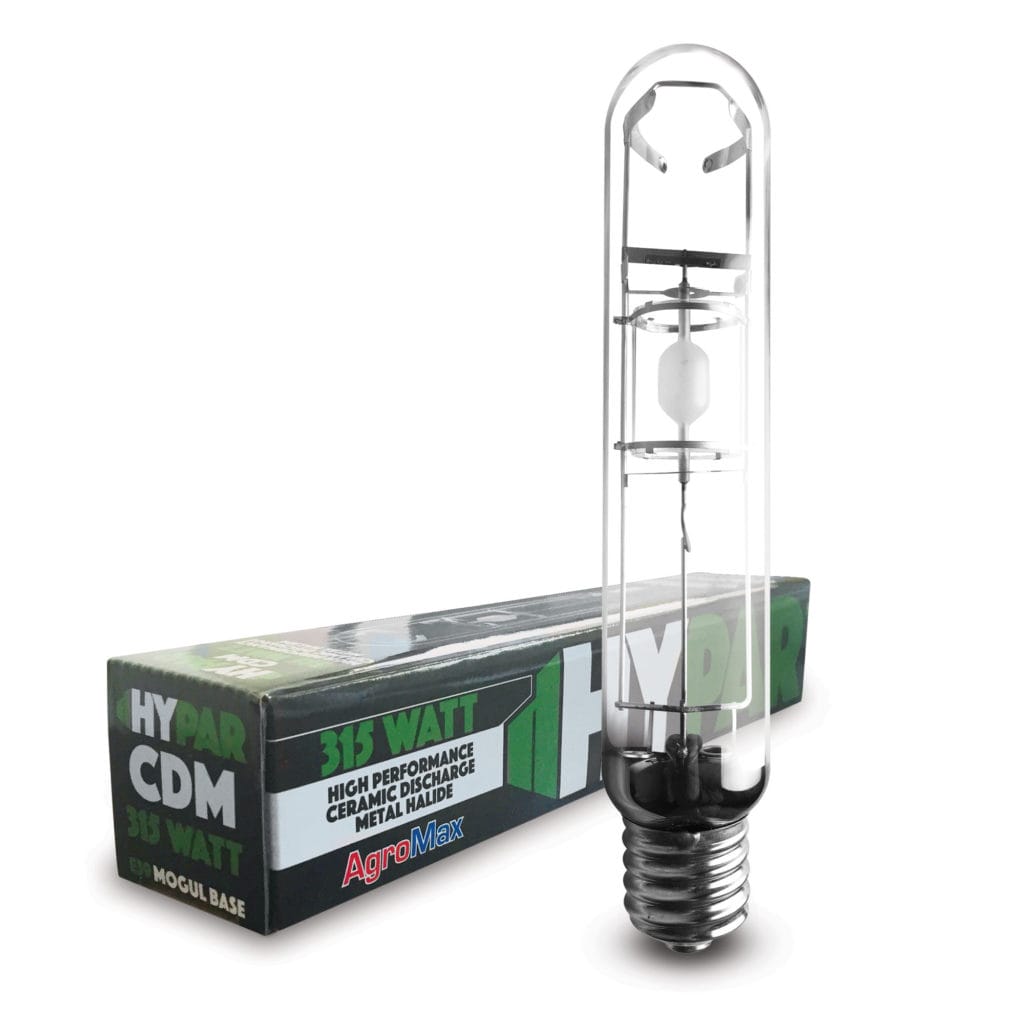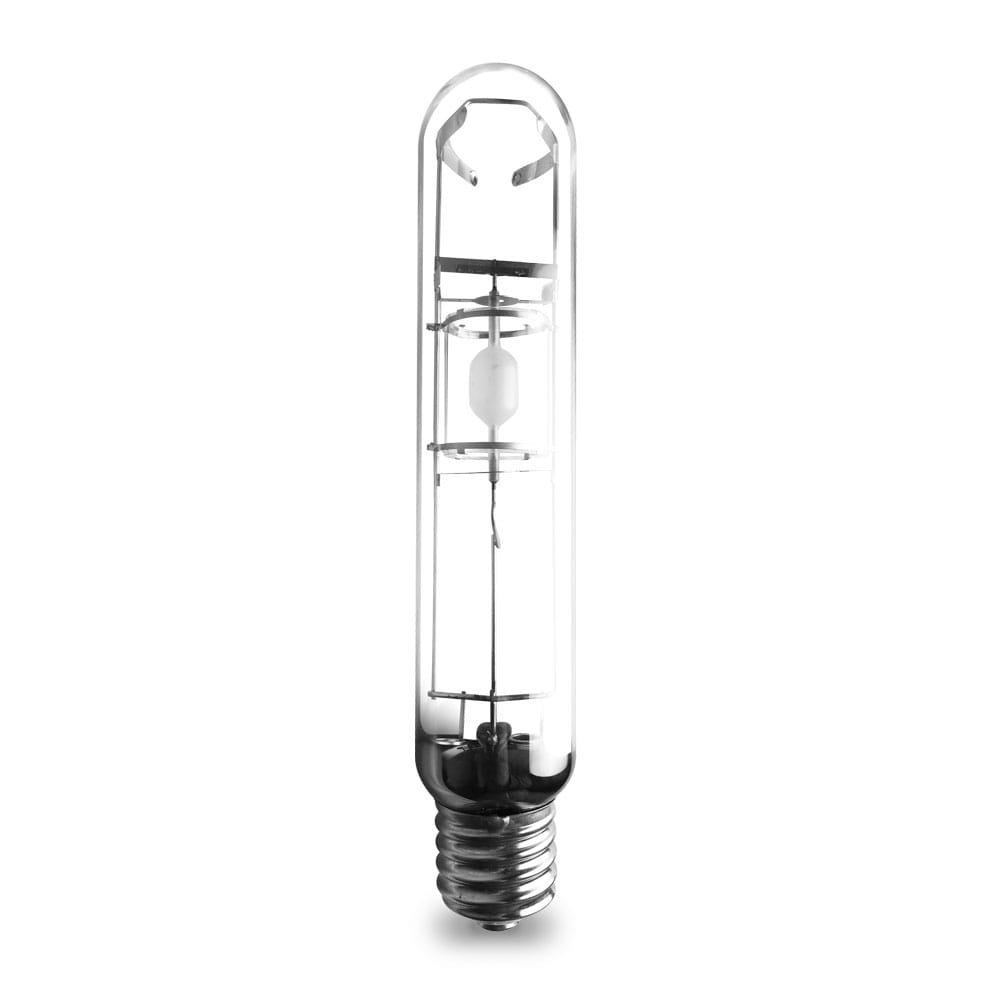 AgroMax HyPAR 315w CDM / CMH Bulb
The HyPAR 315 Watt CMH Bulb by AgroMax provides an amazingly efficient next-generation horticultural spectrum with the added convenience of a standard US mogul base. The HyPAR 315 watt CMH bulb is the first of its kind that can be used in most popular US grow light reflectors/hoods without the need for an adapter. In addition to superior color rendering (CRI), super-high PPF, and improved color stability, advanced ceramic composite construction also preserves PAR output over the life of the lamp for extended use and added value. AgroMax-imize your 315w CMH grow light with the HyPAR 315 watt CMH bulb for superior performance and better yields. Features: - AgroMax HyPAR CMH bulbs also deliver higher amounts of beneficial Ultraviolet (UV) and far-red wavelengths for increased plant vigor and higher quality yields. - A standard US mogul base for easy retrofitting into existing systems. - Light Specs: 36,000 Lumens, 3000K with UV and Far-Red output 14-Day Product Guarantee. All sales final.
In stock
Overview
HyPAR 315 Watt CMH Bulb Overview
High-powered CMH horticultural 3000K spectrum with 36,000-lumen output, amazing PAR per watt / PPF performance, and increased beneficial ultraviolet (UV) for increased growth and crop quality. Universal-burn capability, double-jacketed 'open-rated' construction, and standard US mogul base allow the HyPAR 315-watt CMH bulb to be used in a wide range of popular US grow light reflectors/hoods. Favored by many for full-cycle growing, HyPAR 315-watt CMH bulbs are AgroMax quality guaranteed.
Q:  Why doesn't the HyPAR have pins on the bottom like other 315-watt CMH bulbs?
A:  Originally popularized in Europe, many 315-watt CMH bulbs such as the Philips MasterColor were widely produced with the PGZ18 base (pins) for use in European fixtures and are still mostly available in that format. The AgroMax HyPAR 315-watt features a mogul base (screw-in), which is the most common lamp base type for grow light reflector hoods in the US.
BULB SPECIFICATIONS:
•  315 Watts
•  E39 Mogul base
•  Color Temperature – 3000K
•  36,000 Lumens
•  90% PAR output at 8,000 hours and 20,000-hour average life
•  Beneficial Ultraviolet (UV) & far-red output
•  Universal Burn
•  'Open rated' – can be used in fixtures that do not have a lens
14-Day Product Guarantee. All sales final.
Reviews
Only logged in customers who have purchased this product may leave a review.