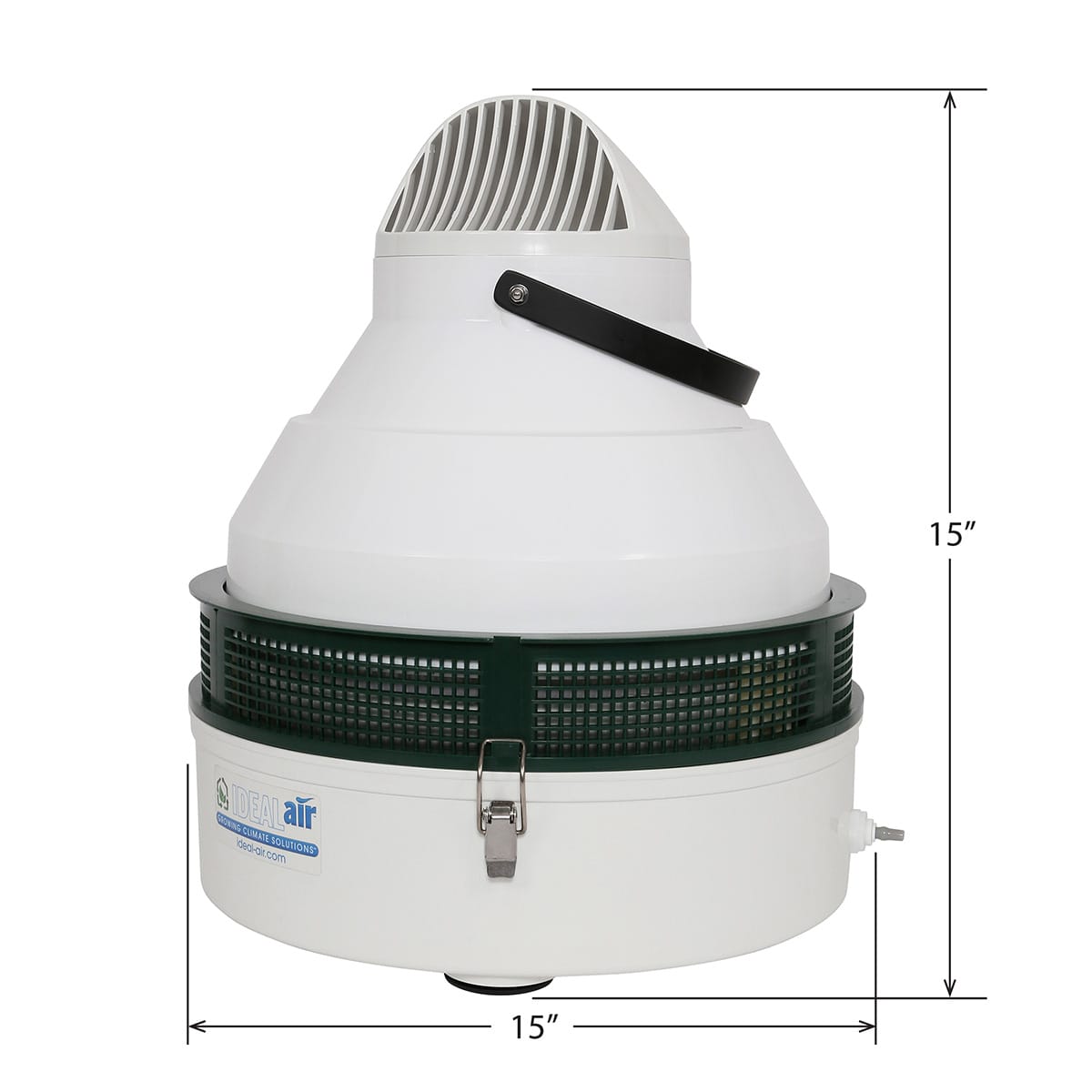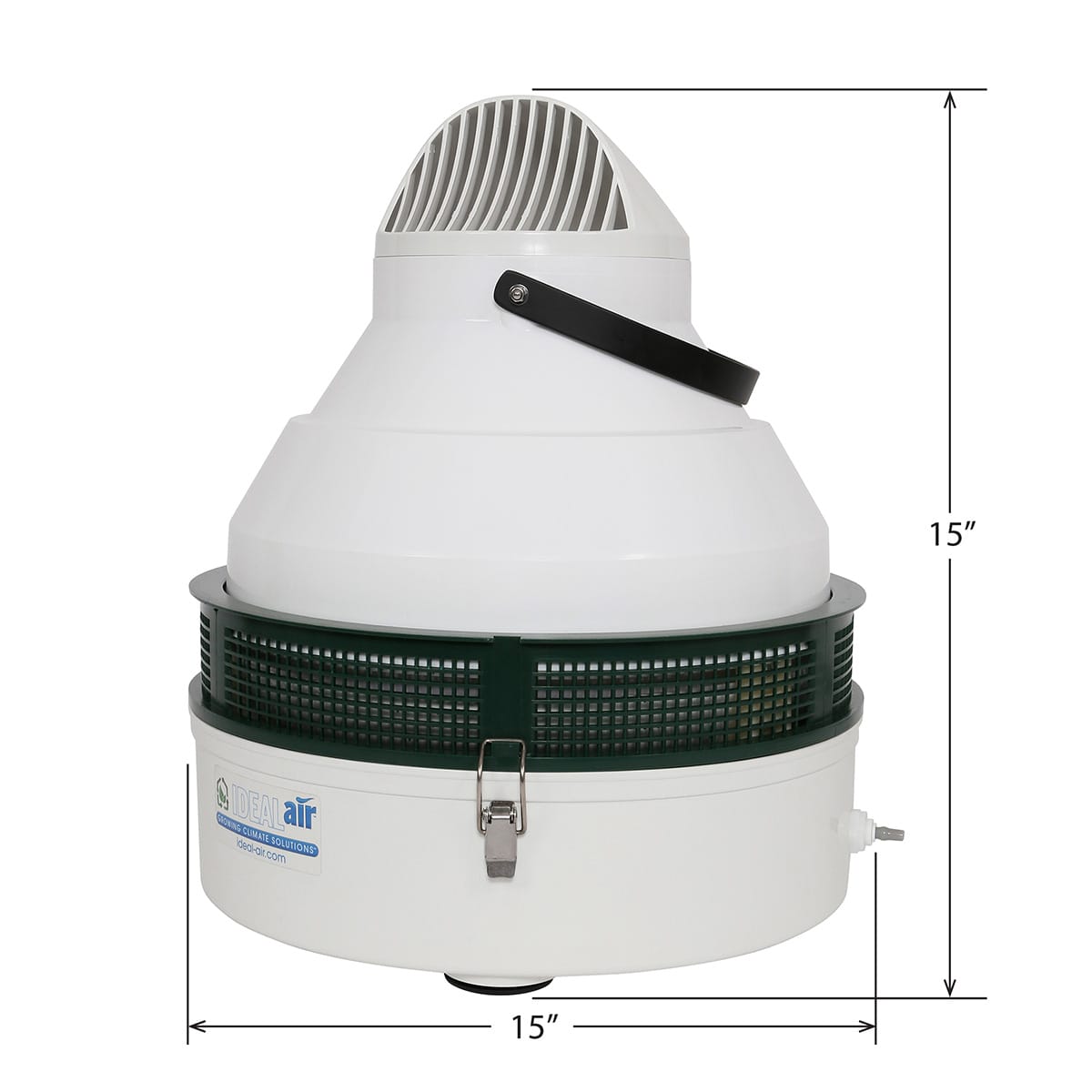 IdealAir Industrial Grade Humidifier – 200 Pint
The Ideal-Air Industrial Grade Humidifier emits up to 200 pints per day and provides coverage up to 1,610 sq feet depending on conditions. Connect the humidifier system directly to your water system of choice with 1/4" tubing. The system operates at 110V with a commercial-grade motor that'll last for years of use.
Coverage:  1176–1614 sq ft
200 pint capcity
Out of stock
Overview
IdealAir Industrial Grade Humidifier
This industrial-grade humidifier features a multi-directional fogging head. Coverage is from 1176–1614 sq ft, depending on humidification requirements and ceiling height. The maximum output is 200 pints per day. It has an industrial-grade motor for years of use. Connects directly to your water supply with your own hookup (uses 1/4 in tubing).
Features:
Operates at 62 dBA.
Measures 15 in tall x 15 in diameter.
110 V/60 Hz/0.9 Amps.
IdealAir Humidifier Instruction Guide
Reviews
Only logged in customers who have purchased this product may leave a review.
Related Recommended Products