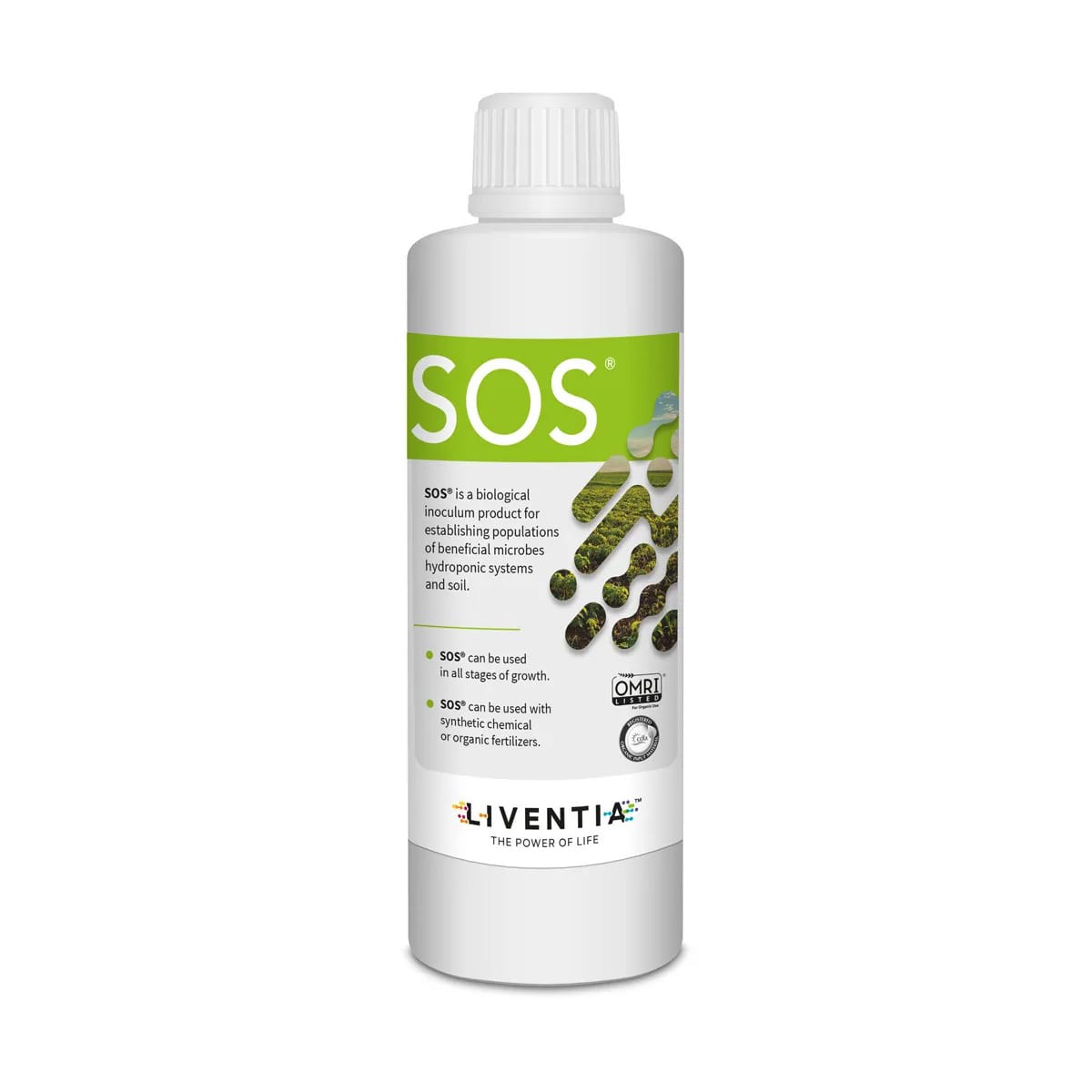 Liventia SOS Beneficial Bacteria – Quart
Liventia SOS is a liquid inoculant with over 19 strains of hand-selected, naturally occurring, beneficial bacteria. These microbes work in harmony as a microbial consortium, improving plant performance and health. It creates an explosive root system, filled with fine root hairs that increase water and nutrient uptake in plants. SOS also helps break down unavailable nutrients and toxins, turning them into viable nutrients for absorption.
Compatible with synthetic and organic fertilizer
OMRI-Listed and OIM Registered
Size: Quart
Out of stock
Overview
Liventia SOS Beneficial Bacteria – Quart
SOS contains 19 species of naturally occurring beneficial bacteria. The microbes contained in SOS will promote stronger and faster root, stalk, flower, and fruit development. It will also break down salts into bioavailable nutrients, remediate toxins present in soil and water, and speed up the breakdown of dead organic material into bioavailable nutrients.
Works great for both hydroponic and soil applications.
Benefits:
Improves plant's nutrient availability and uptake
Enhances root growth and plant health
Reviews
Only logged in customers who have purchased this product may leave a review.
Related Recommended Products