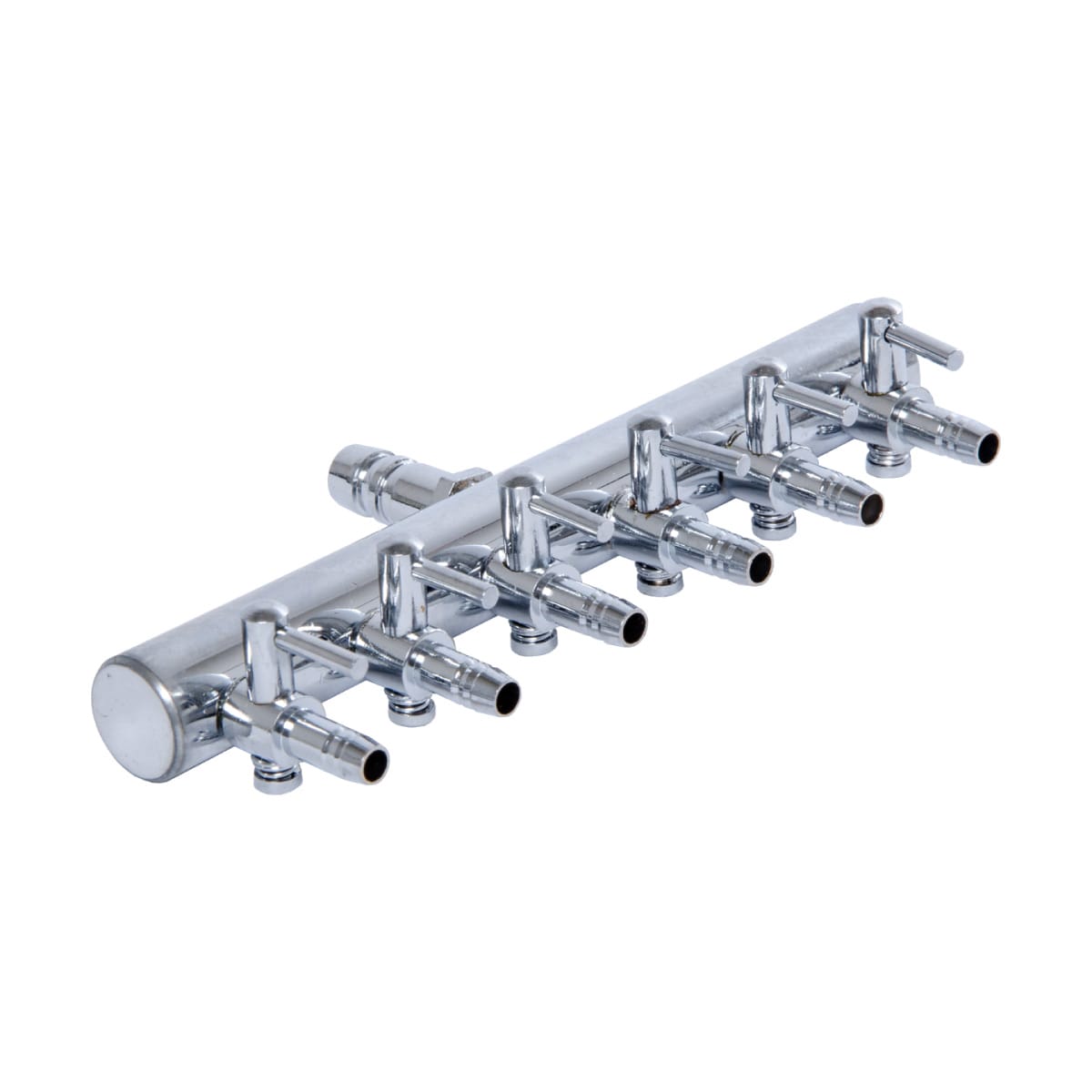 Metal Air Divider – 6 Outlet
The 6-outlet metal air divider allows a single, high-output air pump to provide airflow to five air diffusion devices at once. Each individual outlet features an on/off valve for customized output.
6 outlets
Each outlet has a shut-off valve
Provides airflow
In stock
Overview
Air pump splitters or air dividers provide reliability and versatility for a variety of hydroponics applications. Featuring separate shutoff valves for each outlet, this metal air pump splitters can supply several air diffusion devices from a single hydroponic air pump with the ability to turn off individual valves if desired. Valves are also equipped with barbed connections for standard size air tubing.
Air Pump Splitter Features:
Split airflow and run several air diffusion devices from a single air pump
Solid metal construction
Features separate shut-off valves for each outlet
Standard size air tubing connections
Reviews
Only logged in customers who have purchased this product may leave a review.
Related Recommended Products