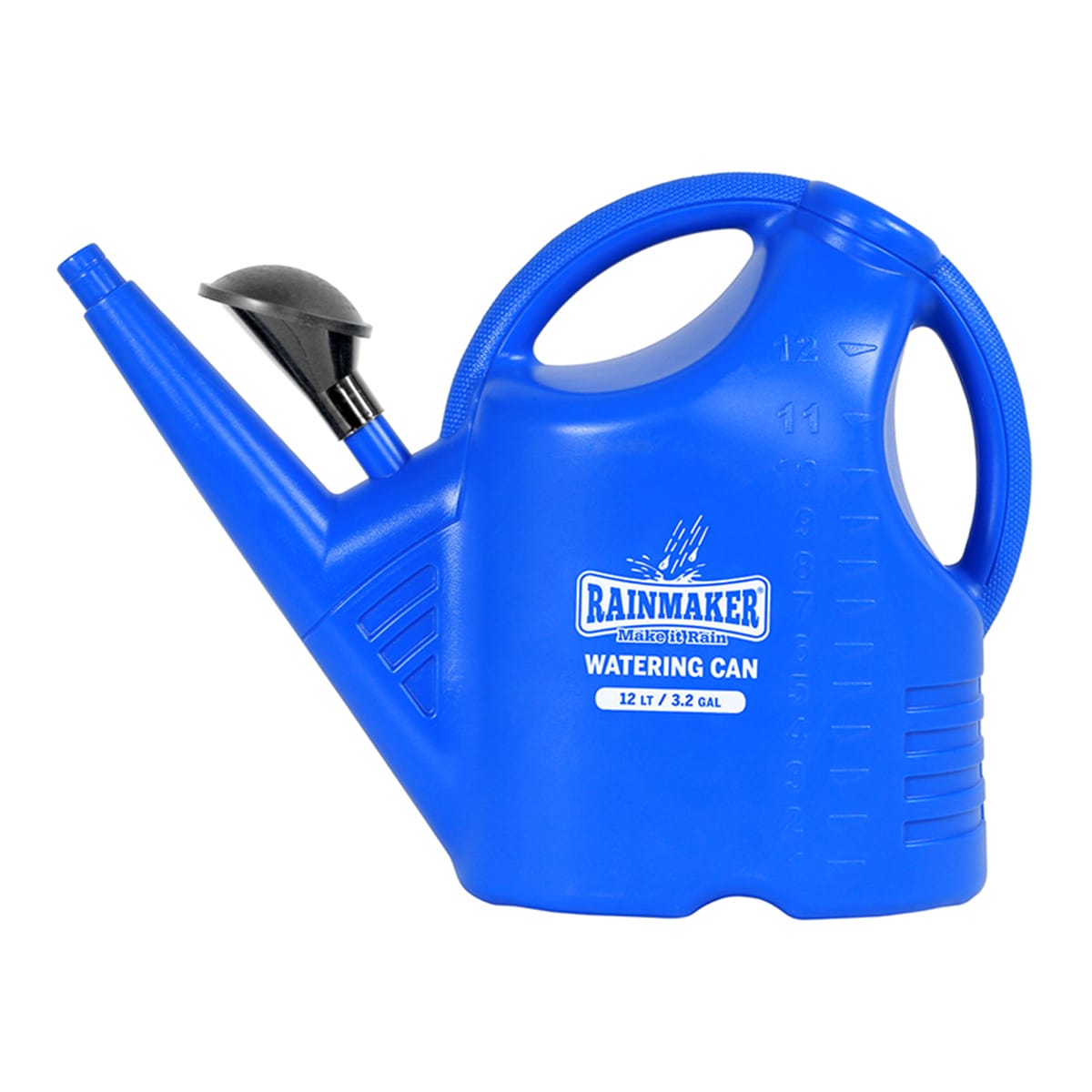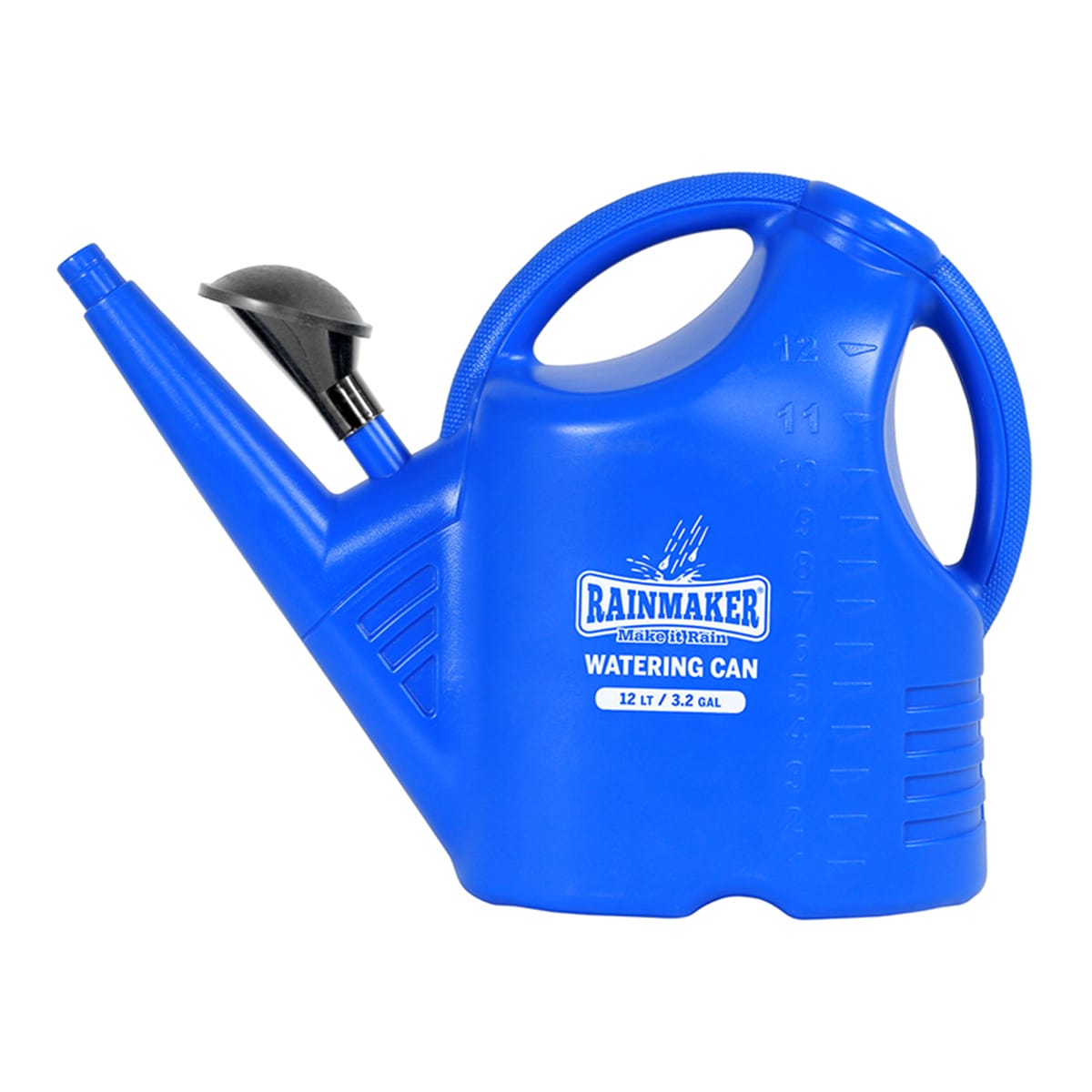 Rainmaker Watering Can – 3.2 Gallon
The Rainmaker Watering Can is a lightweight and durable plastic can made to last the growing season and beyond. The fill hole is located on the top of the watering can with a small hole made to fit a standard watering hose, preventing spillage while also maximizing fill capacity. Modify water flow through with the removable rose spout attachment for a finer, more even spray.
3.2 gallon capacity
Measurement markings
2 handle positions for ease of use
Out of stock
Overview
Rainmaker Watering Can
This Rainmaker® Watering Can is made of heavy-duty plastic that can handle the wear and tear of the growing season. This can is built for extensive use for multiple seasons. The Rainmaker® Watering Can is lightweight and well-balanced. Use with rose spout for finer, even spray or detach rose spout to customize water flow. The Rose spout can be opened for easy clean-out. The can feature two handle positions with a textured grip for more control and easy pour. The small fill hole will eliminate water splashing out of the Watering Can when moving from site to site. Measurement markings on side of Watering Can.
Related Recommended Products