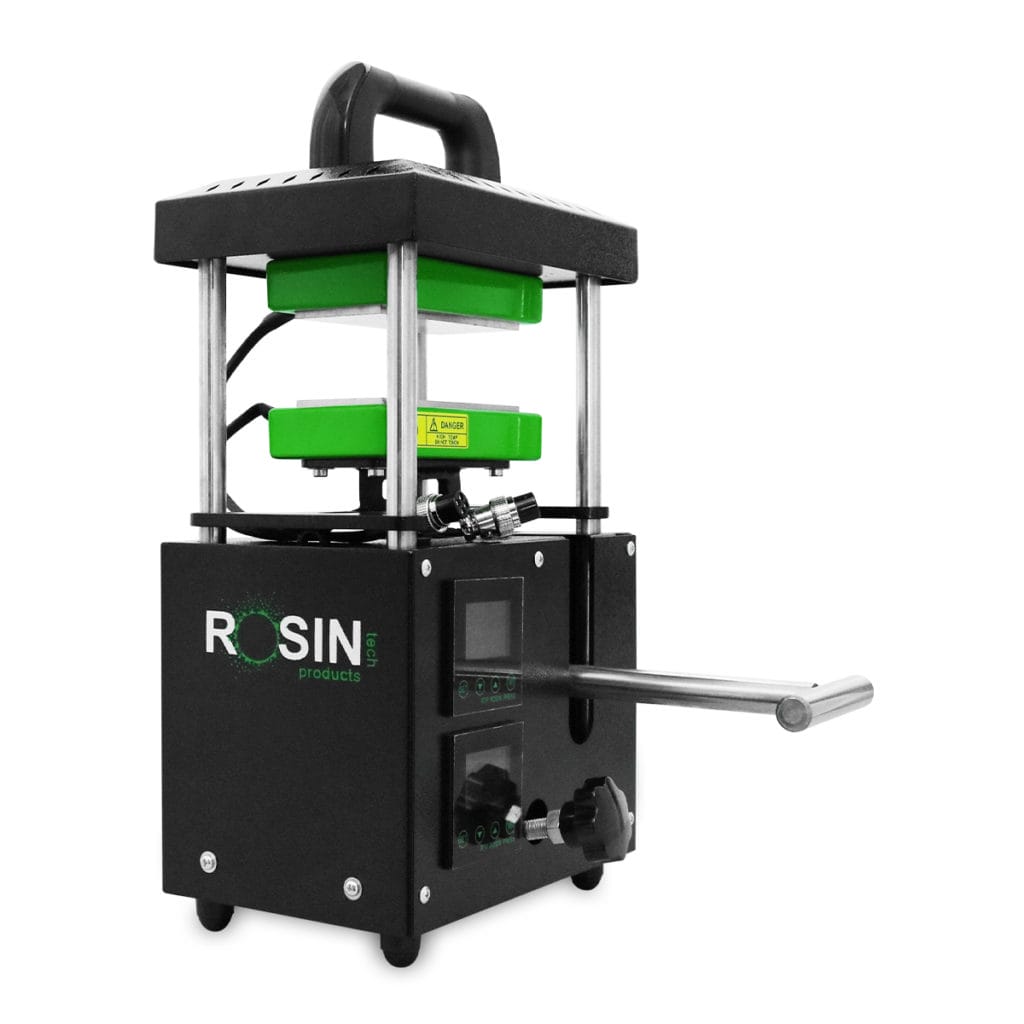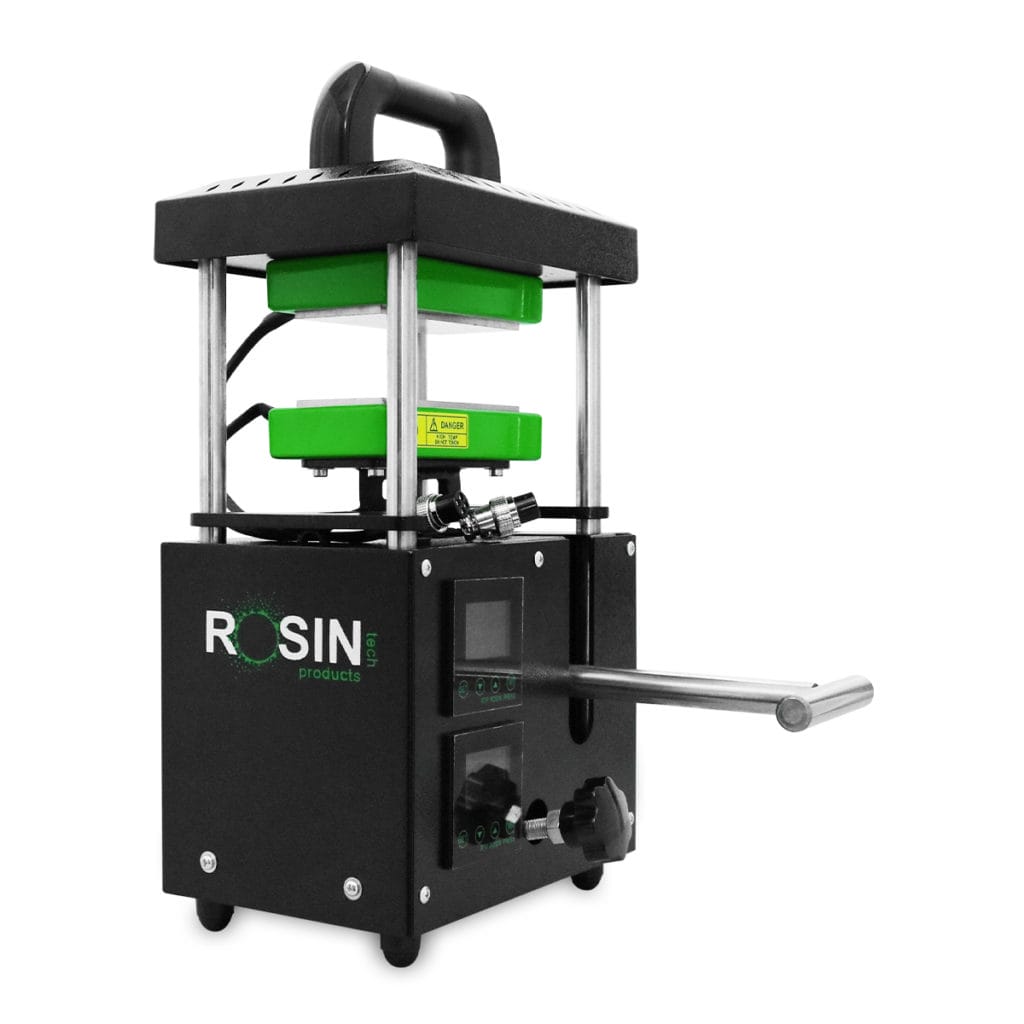 Rosin Tech Big Smash
Considered a "plug in and press model". Featuring a simple hand pump, similar to a car jack or hydraulic pump, the plates will close at the desired speed every time. This allows for full pressure control and speed control over any choice of material. It is our recommended press for users seeking a press that fits on a countertop and those who do not want to hook up an air compressor
Out of stock
Overview
Rosin Tech Big Smash takes press extraction to the next level.
EASY TO USE
Your desired pressure, temperature, length of press all in a single pump.
Considered a "plug in and press model". Featuring a simple hand pump, similar to a car jack or hydraulic pump, the plates will close at the desired speed every time. This allows for full pressure control and speed control over any choice of material. It is our recommended press for users seeking a press that fits on a countertop and those who do not want to hook up an air compressor
PRODUCTION
Press and Squeeze any type of material you please. Full speed and pressure control. 
Designed to give the user full plate speed control over the hydraulic jack with a simple hand pump to prevent any blowouts. Fit for both personal and commercial applications, the unit can be transported, weighing in at 60 lbs, the 4 tons of pressure and dual heated 6" x 2" plate size is suitable for pressing all types of material.
Features:
Pressure: 4 Tons
6″ x 2″ Solid Aluminum Dual Heat Platens
Even heat distribution with microprocessor precision temperature gauge
Temperature Range: 0° – 415º F
Digital Temperature Control & Digital Automatic Timer
Specs:
Electrical: 110 Volts | 800 Watts | 10A
Shipping Dimensions: 13.5 inches by 13.5 inches by 23 inches; Weight: 46.5 lbs
RTP Operating Manual Included
Related Recommended Products