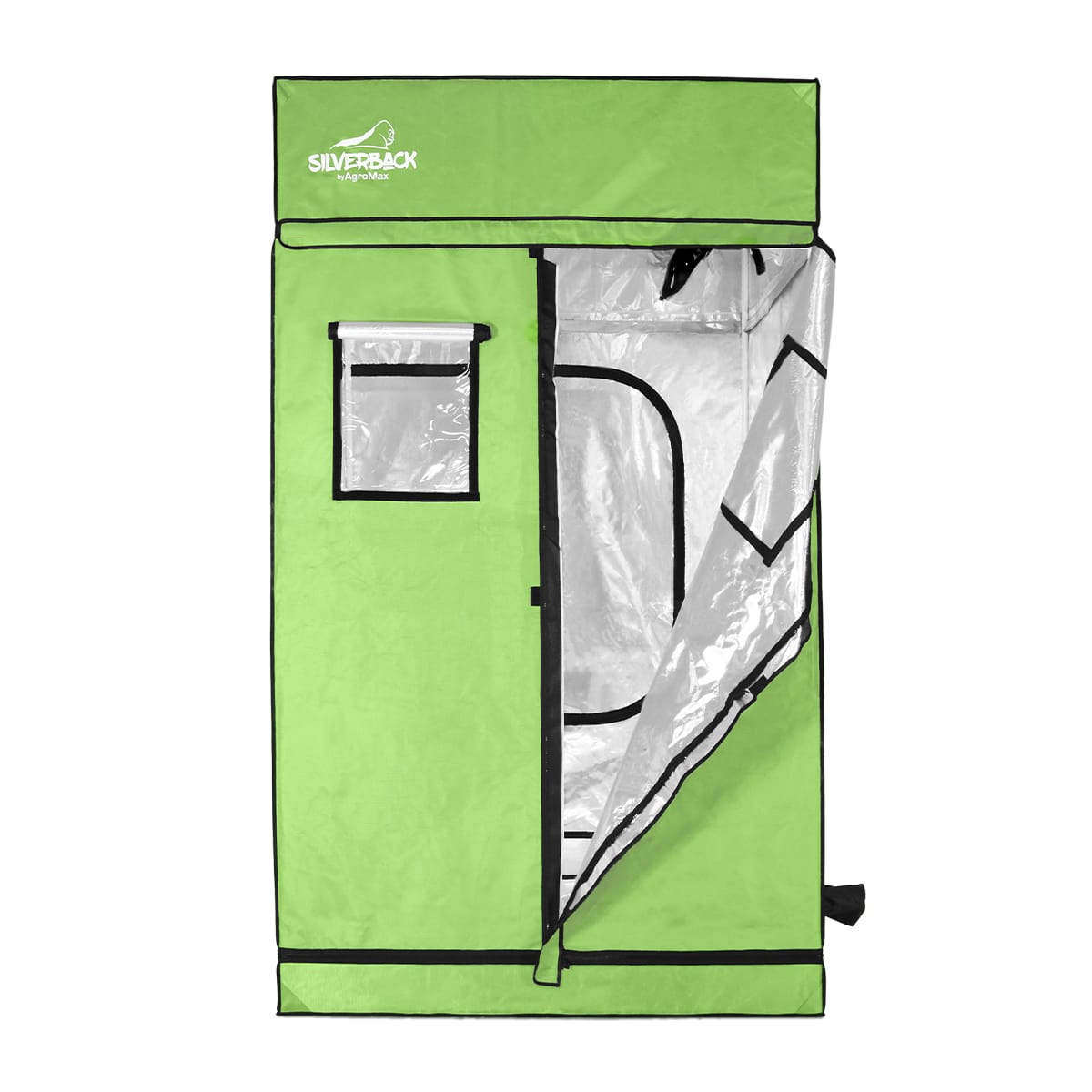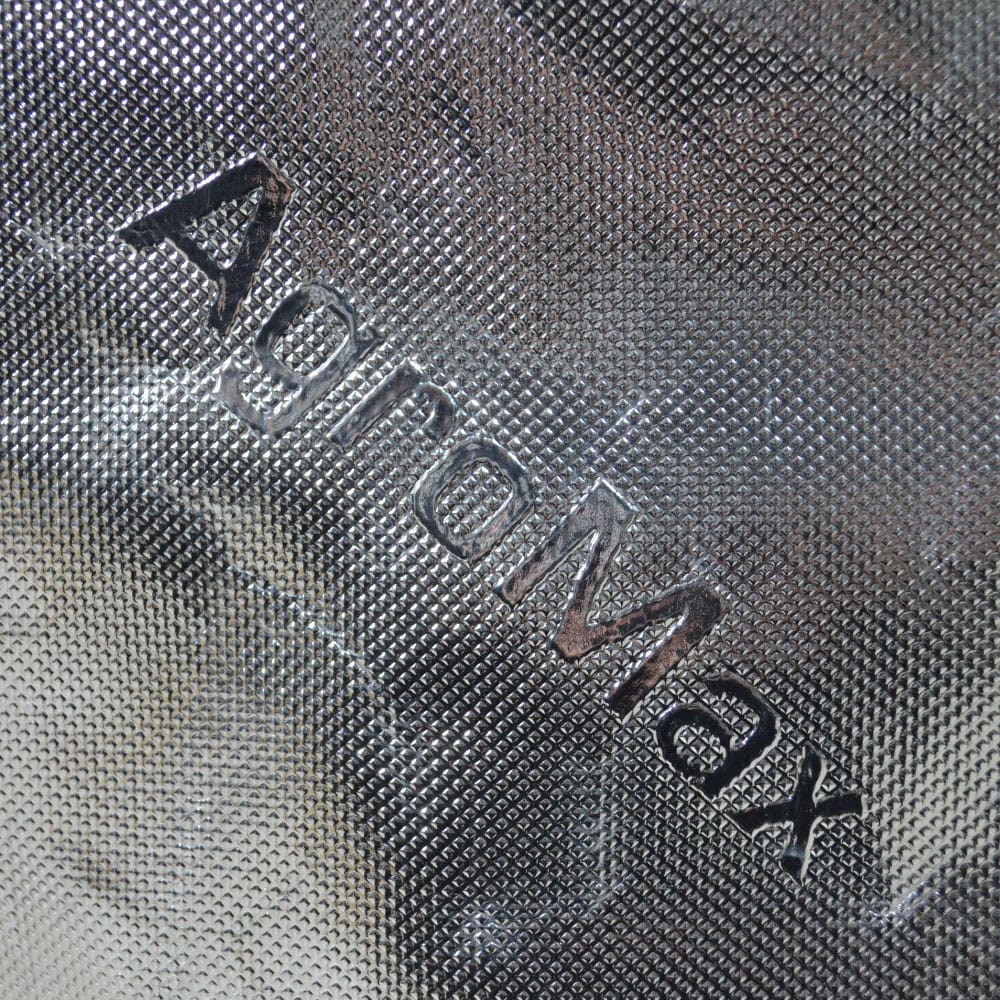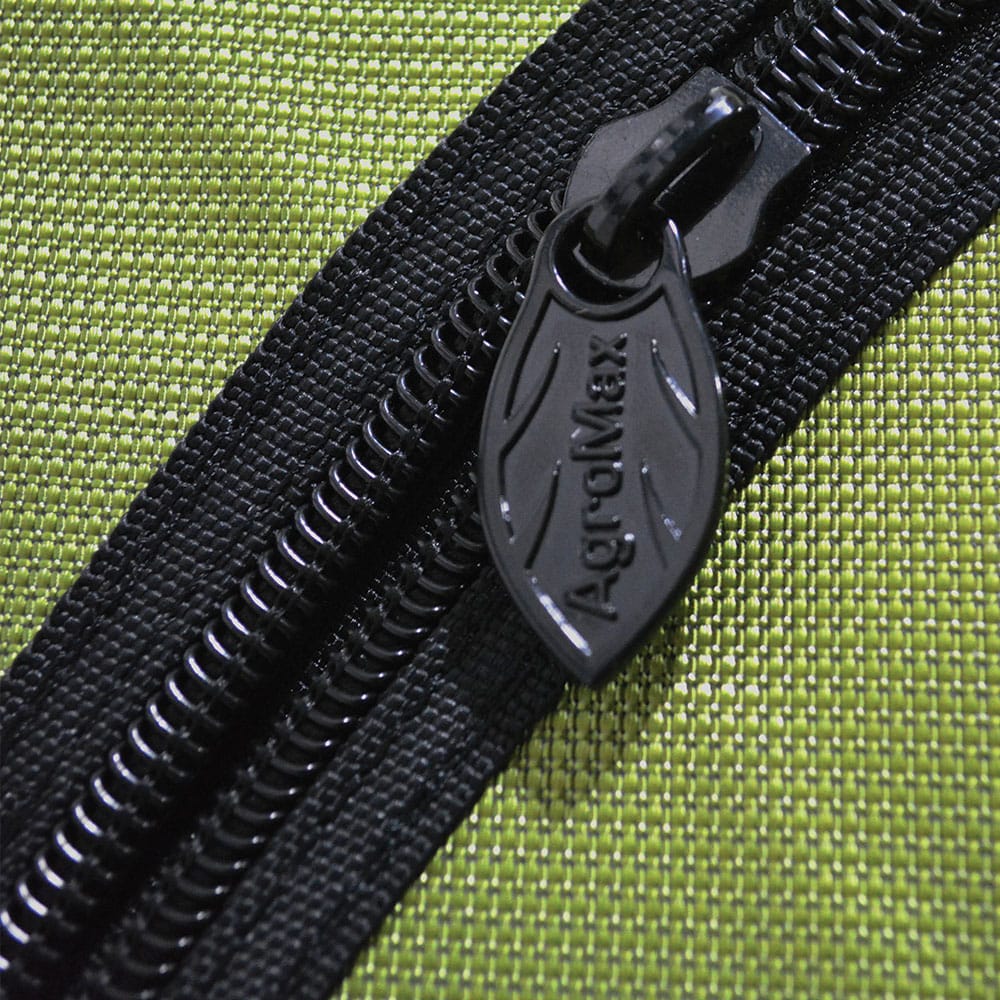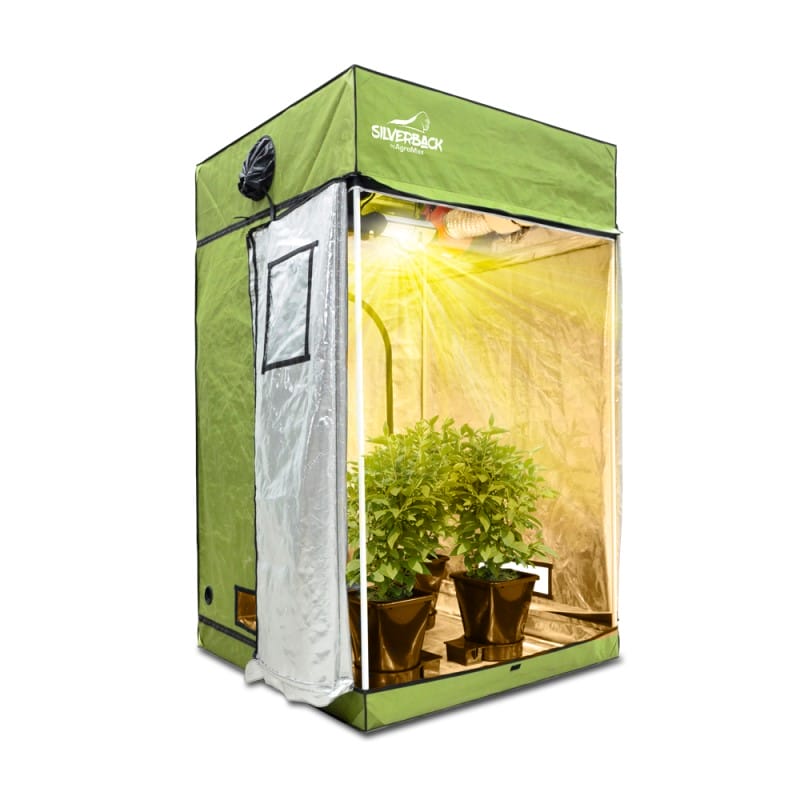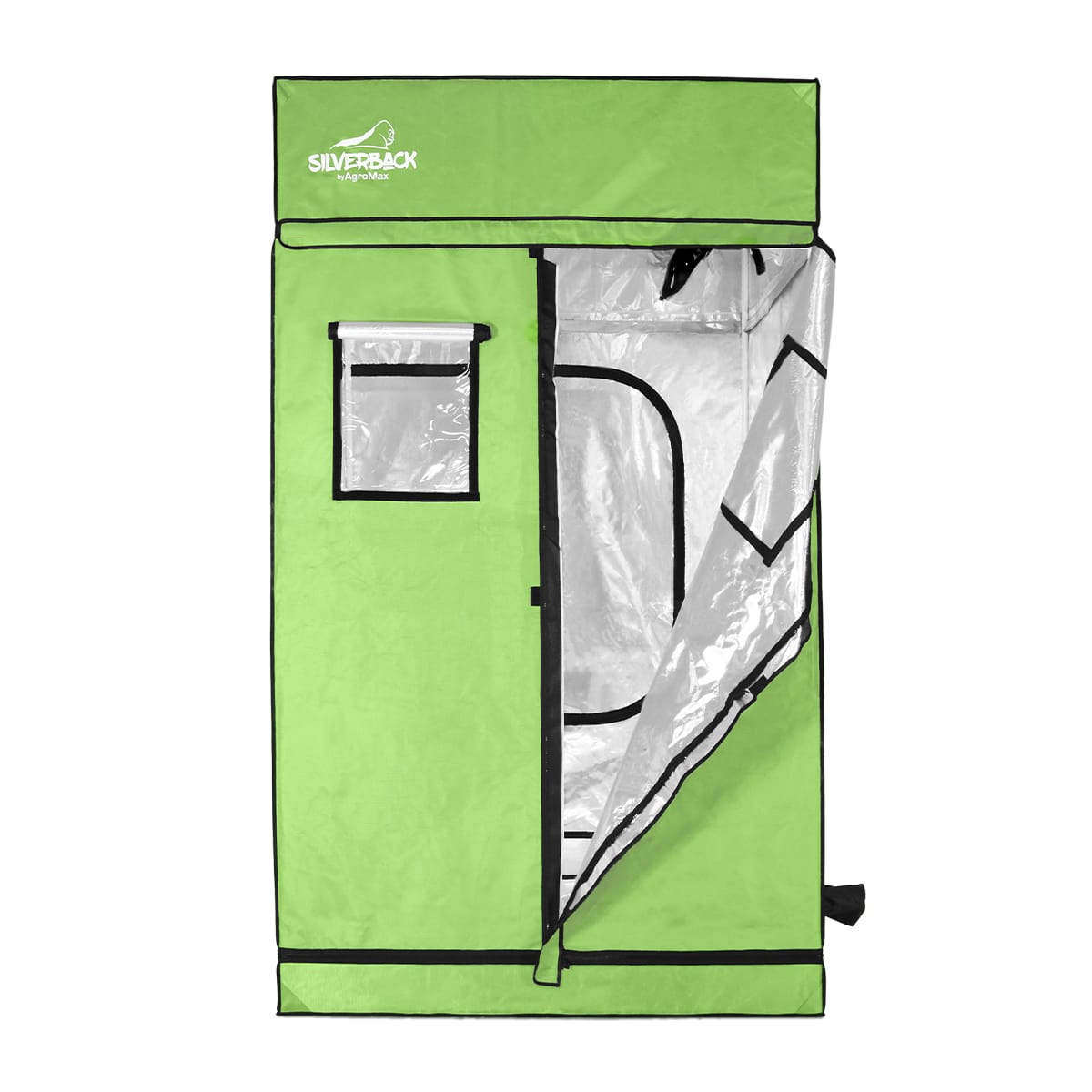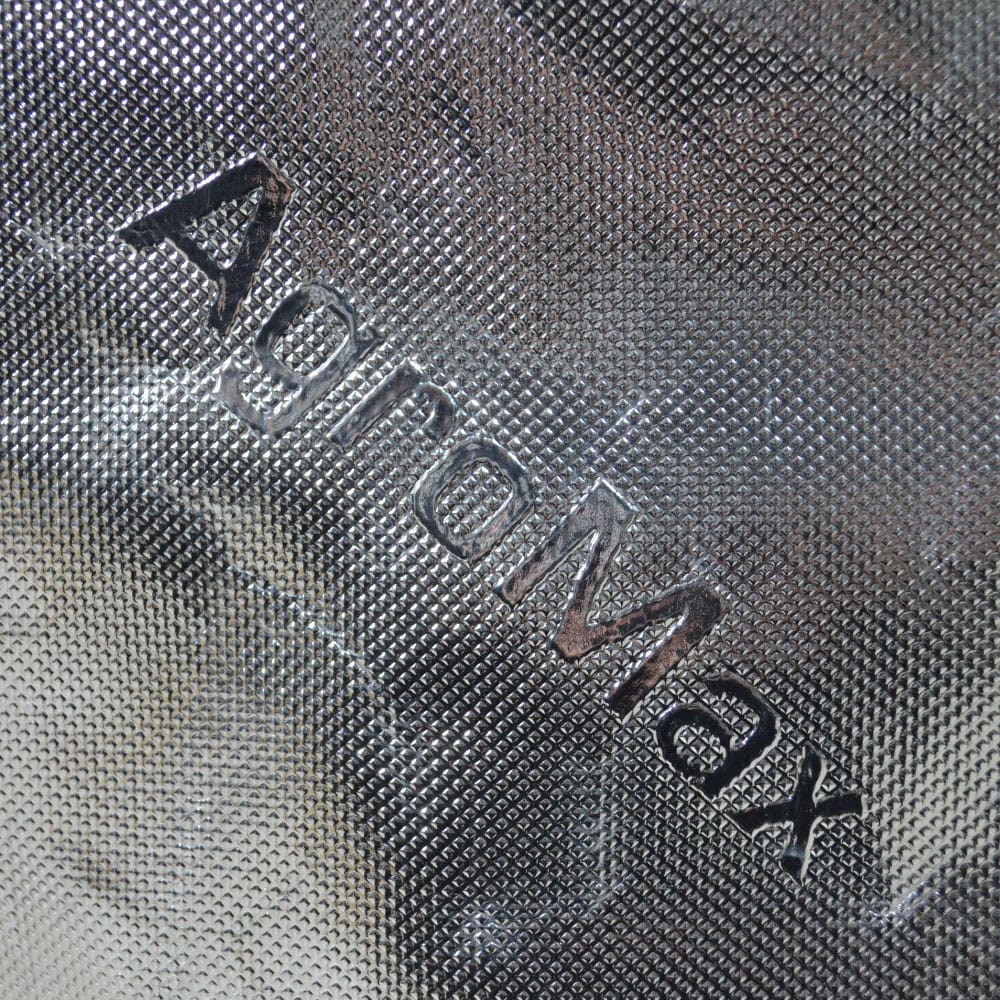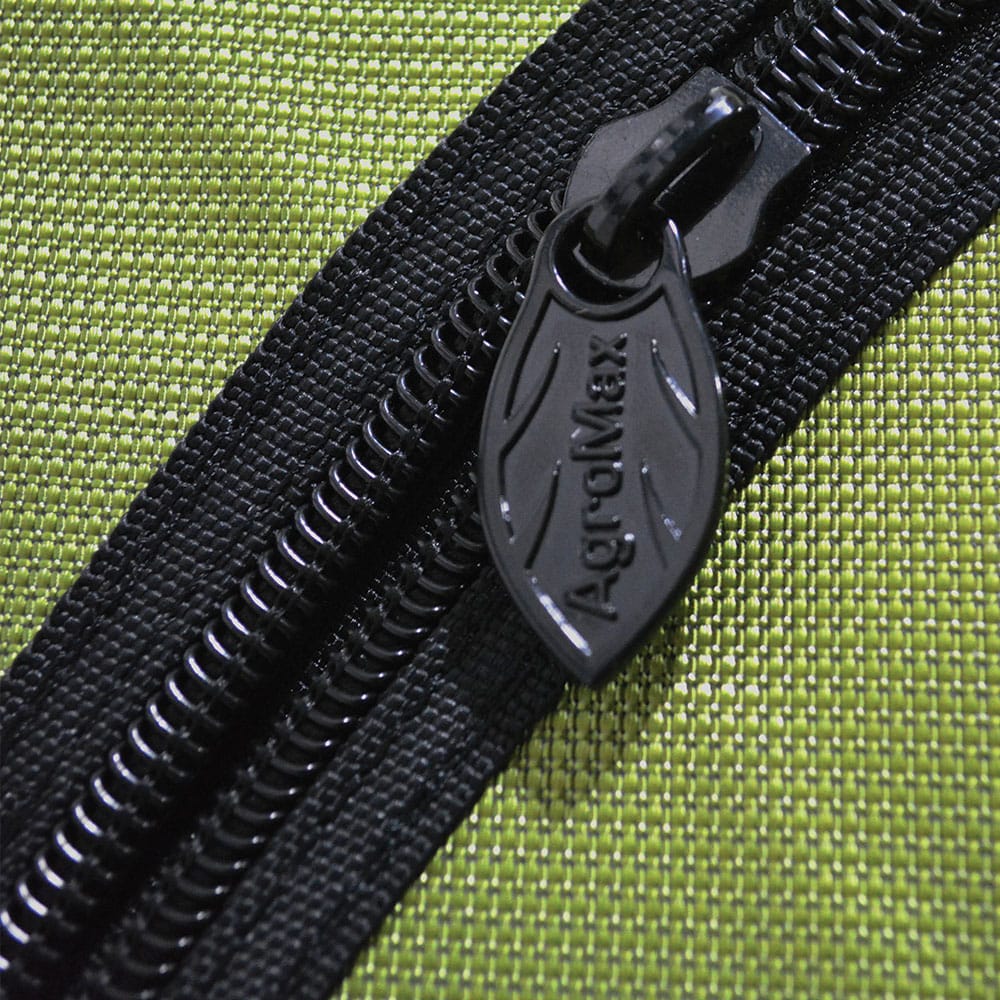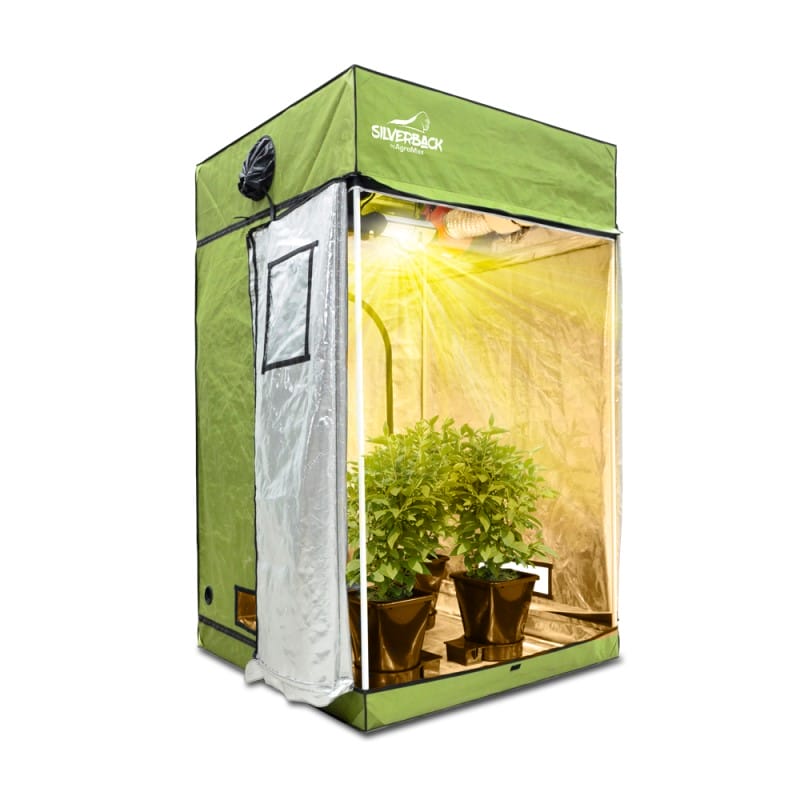 Silverback Large Grow Tent
The AgroMax Silverback Large Grow Tent is the ideal large, portable grow space for jungle-level cultivation. Featuring upgraded construction from top to bottom and loaded with premium features, Silverback Grow Tents are redefining quality and value in the indoor grow tent industry. This grow tent allows you to create a micro-environment and precisely control temperature, humidity levels, and photoperiod.
Measures: 57" wide x 57" deep x 95.5" high (179 cu.ft)
AgroMax Grow Tent manufacturer's warranty: 6-month full coverage for workmanship and material defects.
Super sturdy steel frame with locking metal corners and heavy-duty light-proof 2000D ballistic nylon skin.
In stock
Overview
The Silverback Large Green Grow Tent
Rule your grow with Silverback grow tents by AgroMax – the biggest, toughest line of grow tents in the land. Tipping the scales with a heavy-gauge all-steel frame, reinforced corners, and an extra-thick 2000d ballistic nylon weave shell, Silverback grow tents provide the ultimate rugged & well-insulated stronghold for your personal jungle. And unlike other brands, with standard ultra-high 7'11" ceilings, there are no "extensions" needed here.
Designed for the true alpha grower down to the finest detail, Silverback tents dominate the grow tent arena with big-league features like EZ View windows for quick inspections, 10″ wide-adjustment vent ports & removable micro-mesh lower vents for better versatility, a proprietary AgroMax DiamondPress reflective interior for superior light distribution, and a million-dollar-green skin with custom zippers for added swag. If you're ready to reign supreme over your garden, grow with AgroMax Silverback—the grow tents built for horticultural conquest!
FEATURES & SPECIFICATIONS
Measures: 57″ wide x 57″ deep x 95.5″ high (179 cu. ft.)
(6)  4-10″ vent ports
(3)  Lower vents w/ removable covers & micro-mesh screen
(2)  Easyview windows
(2)  Cord ports
Extra-thick 2000D ballistic nylon shell
Heavy-gauge, all-steel frame
Spill-proof removable floor liner
AgroMax DiamondPress reflective mylar interior
AgroMax grow tent manufacturer's warranty: 6-month full coverage for workmanship and material defects
Product SKU: GT-SB-L
Related Recommended Products