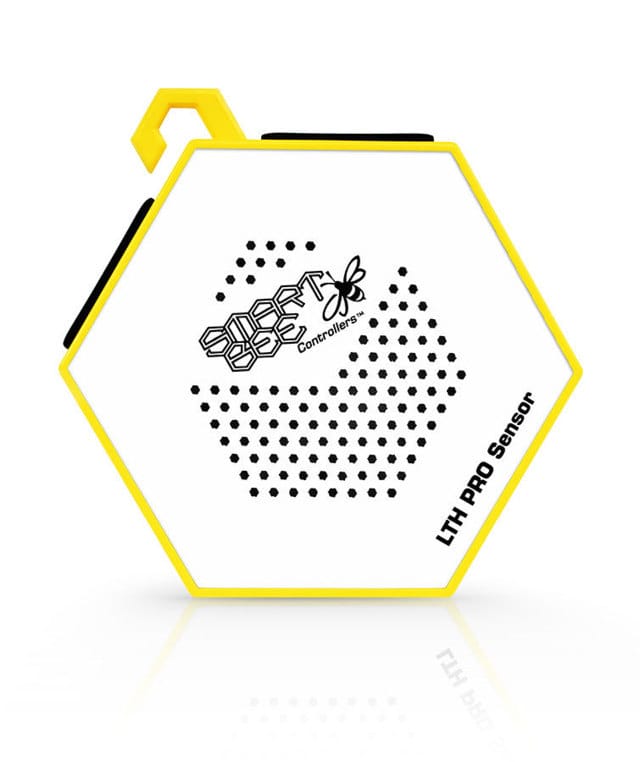 SmartBee LTH Pro Sensor
The SmartBee LTH Pro Sensor  is designed for constant monitoring of your Light, Temperature, Humidity, and CO2 levels with the added feature of a PAR Sensor input!
Out of stock
Overview
As the main drivers of plant growth, efficient and consistent monitoring and control of these factors are crucial to the quality of your garden. Ensuring your garden is operating within ideal conditions is why SmartBee Controllers created a modular system of scalable sensors and control software that give remote access and allow threshold adjustments 24/7, or what we call the SmartBee Advantage.
Features
• Excess garden light solar charges the internal Li-Ion battery to extend the period of time before recharge is needed
• Wireless data transmission for "Real-Time" environmental readings.
• "Easily installs into any existing garden configuration.
• Utilizes industrial-grade, machine-to-machine wireless mesh network technology (IEEE 802.15.4)
• Integrate with multiple LTH or LTH+CO2 sensors for individual and aggregate sensor data logging
• Sturdy plastic construction for free-hanging or wall-mount installation.
Reviews
Only logged in customers who have purchased this product may leave a review.
Related Recommended Products