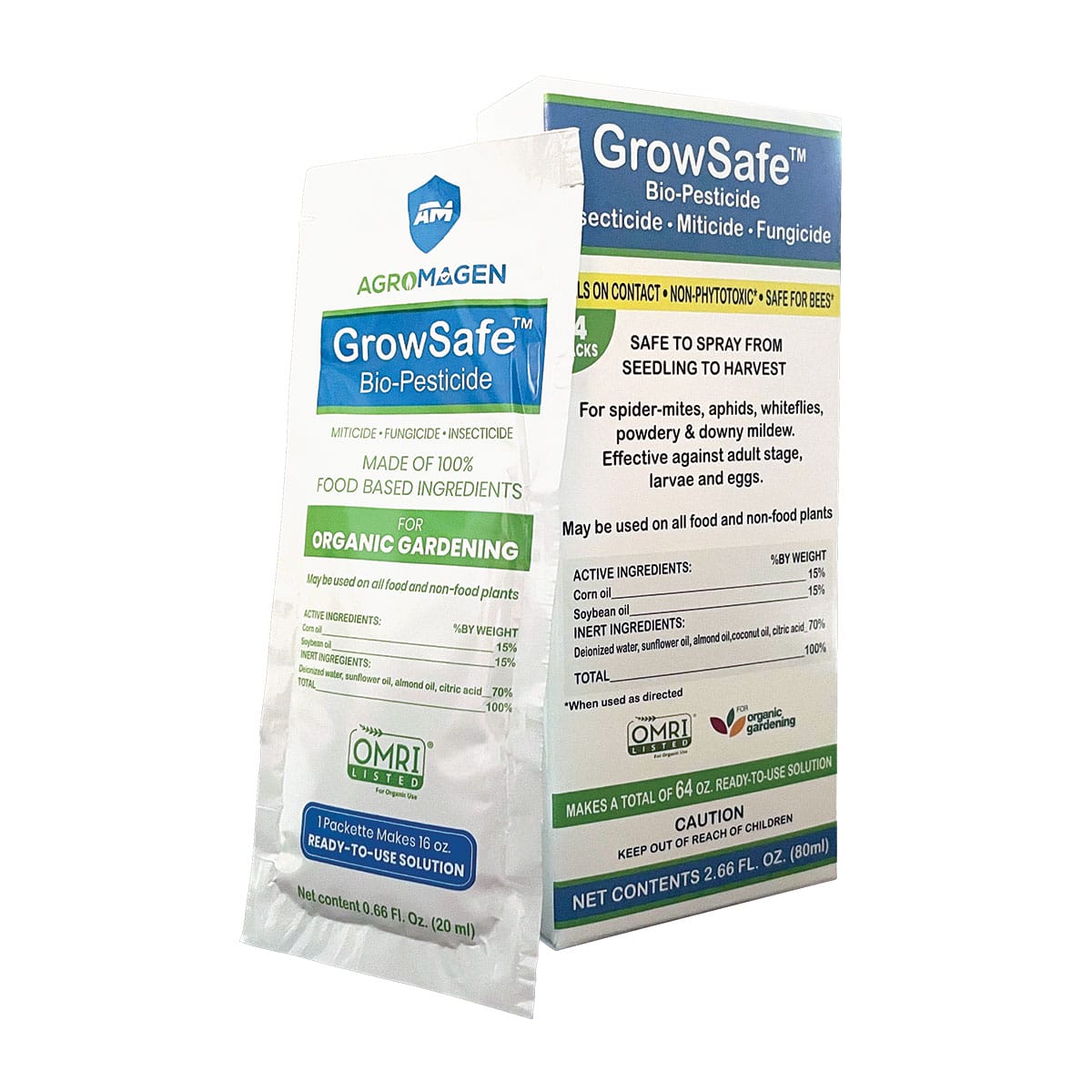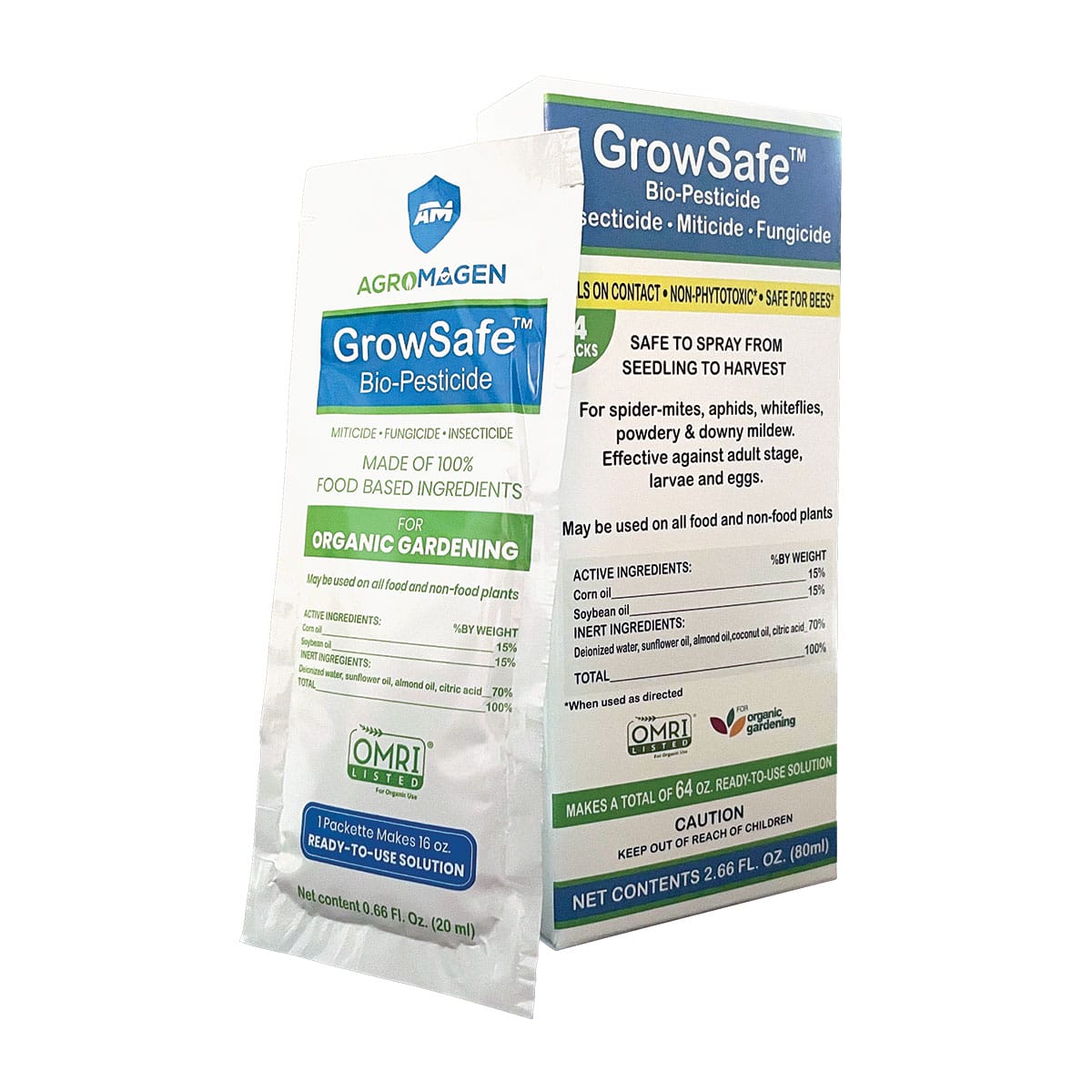 Agromagen GrowSafe
Agromagen GrowSafe is a powerful bio-pesticide that controls and cleans infestations in vegetables, fruits, ornamentals, and growing facilities (indoor, outdoor, and greenhouse). This OMRI-listed non-toxic pesticide effectively controls various pests and diseases, including spider mites, aphids, whiteflies, and powdery mildew. GrowSafe can be used as a preventative pest control measure (IPM) or a treatment for affected plants.
OMRI Listed
IPM or treatment
Effectively treats:  spider-mites, aphids, whiteflies, powdery mildew, and more
ACTIVE INGREDIENTS %BY WEIGHT |
Corn oil : 15%, Soybean oil : 15%
INERT INGREDIENTS |
Deionized water, sunflower oil, almond oil, coconut oil, citric acid: 70%
Overview
GrowSafe Bio-Pesticide
AgroMagen's flagship product, GrowSafe™, is a non-toxic bio-pesticide, available at an affordable price, yet superior to traditional chemical pesticides. GrowSafe™ is the fruition of a 2-year study that demonstrated the effectiveness of pest control against a wide variety of pests and diseases, including spider-mites, aphids, whiteflies, and powdery mildew. Extensive fieldwork with the Agriculture Division focused on a commercial agribusiness product.
Since 2010, 300+ successful field trials have been conducted covering 23,000 acres of green and net houses treated with GrowSafe™.
Two mechanisms of action:
Physical-coating: Repetitive spraying produces a protective layer providing defense from pests as well as their proliferation.
Phyto-Chemical: Natural plant protection elements present in the oils, serve as control & repellent.
Efficacy
Effective: GrowSafe™ is better and safer in comparison to chemical-based pesticides, as well as neem oil and (mineral) petroleum-based oil. It can be sprayed with any type of spraying equipment.
Non-Poisonous: Due to the non-toxic* ingredients contained in GrowSafe™, there is no need to worry about harmful effects on the environment, pets, and humans.
Sustainable: GrowSafe™ is produced in energy-efficient and environmentally friendly facilities.
Regulatory: GrowSafe™ qualifies for EPA exemption as a minimum-risk pesticide under FIFRA 25 (b).
Bio-Pesticide: Safe for bees, ladybugs, and many other beneficial insects*.
Related Recommended Products