Indoor Garden Conditioners
Conditioners are a special class of nutrients used to adjust reservoirs and soil states, such as pH level, clearing dead matter, adding beneficial biology, or lowering surface tension for better absorption. These supplements generally have no nutritional value to plants, but they are precursors to better nutrient absorption, stronger soil health, and clean hydroponic systems.
Conditioners have different applications. For a gummed up hydroponic system, enzymes and flushes work well to clear out organic matter and salt buildups. For soil health, beneficial bacteria and mycorrhizae will boost the rhizosphere in your soil.
When your garden uses a soil base, it needs to feed your seeds appropriately. Indoor garden conditioners' essential function is to change the structure of your garden's "food." This gives your plants enough room for air, water and necessary nutrients. HTG Supply carries conditioners for all types of gardening applications, shop now for the conditioners you need to succeed.
Which Soil Conditioners Are Best for Your Garden?
Healthy soil is the lifeblood of a successful garden. For happy plants to grow, they need soil that flushes out harmful materials and provides excellent nutrients. Though soil by itself has many beneficial functions, sometimes it needs some help from additives. Here are the different types of soil conditioners we carry:
Shop Indoor Garden Conditioners From HTG Supply
Indoor garden conditioners help your soil achieve its full growth potential. Most soil conditioners make room for seeds to soak up beneficial nutrients, air and water. Try a soil conditioner from HTG Supply to see the difference it can make!
We are the fastest indoor garden supply shippers in the country, so you can get planting soon after you order. If you have questions about our products or want to learn more, contact us online or visit our information center. To speak with a professional grower in person, visit one of our many retail locations.
Related Articles & Videos
Hydroponics is a means of growing plants that dates back thousands of years. Over time, we have innovated this field and developed new ways to get plants the nutrients they…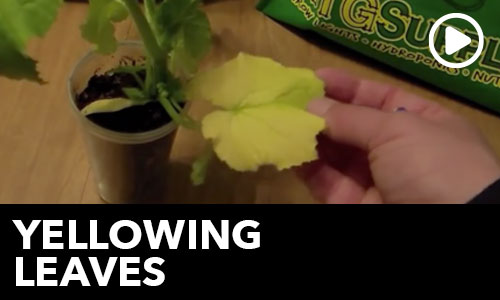 Ask The Doc goes over some CAUSES and CURES for YELLOW LEAVES on your plants! Here the good Doctor discusses yellowing leaves using a Pumpkin Plant as a visual guide.…
TO PURCHASE FERTILIZER: /categories/nutrients In this episode of HTGSupply's Ask the Doc, Dr. Myers goes over the effectiveness of Phosphorus in your garden. He touches on how to get your seeds…
In this video, Dr. Myers breaks down GMO Gardening. He explains how not all GMO's are a bad thing; and exactly what you should try to avoid. Indoor Gardening can…
In this video, Dr. Myers covers what factors can effect or limit your garden's growth. The goal here is to identify your limiting factor, and supplement it to help raise…
What does N P K stand for? & How does fertilizer work? In this video, HTG Supply's Dr. Myers showcases the various types of plant nutrients you can use on your…
In this video, Doc explains the importance of proper plant nutrition. Doc covers what Cations (Cat-eye-ons) – a positively charged molecule – are commonly present in plants: Ca++ (Calcium), Mg++…
his article is part of a series written for HTGSupply by plant biologist Dr. E.R. Myers. This is the fourth of a multi-part series on plant growth and liming factors.…
This article is part of a series written for HTGSupply by plant biologist Dr. E.R. Myers. Growing Supplies: Benefits of Compost 1. What is compost 2. How to make compost…
By: HTG Supply Portland on 08/02/2017 As most outdoor grows head into August, it's time to start thinking about bloom enhancers. With dozens of national brands and hundreds of individual products on…

Compost Teas… What are they? What do they do? You've probably heard the term being used before at the grow shop or among other growers, but you never really learned…
By: HTG Supply on 01/12/2018 Quick Nav Menu What is Foliar Feeding? How Does Foliar Feeding Work? Foliar Feeding Benefits How to Foliar Feed How to Make Foliar Fertilizer How to Apply…
By: HTG Supply on 01/19/2018 Quick Nav Menu What is a Nutrient Deficiency in Plants? Macronutrient vs Micronutrient vs Secondary Nutrient Deficiencies Nutrient Lockout & Cultural Factors Diagnosing Nutrient Deficiencies Mobile…
By: HTG Supply on 02/01/2018 Quick Nav Menu What is Organic Gardening? The Benefits of Growing Organically How to Maximize Organic Yields Organic Soils & Grow Mediums Compost Tea Root…