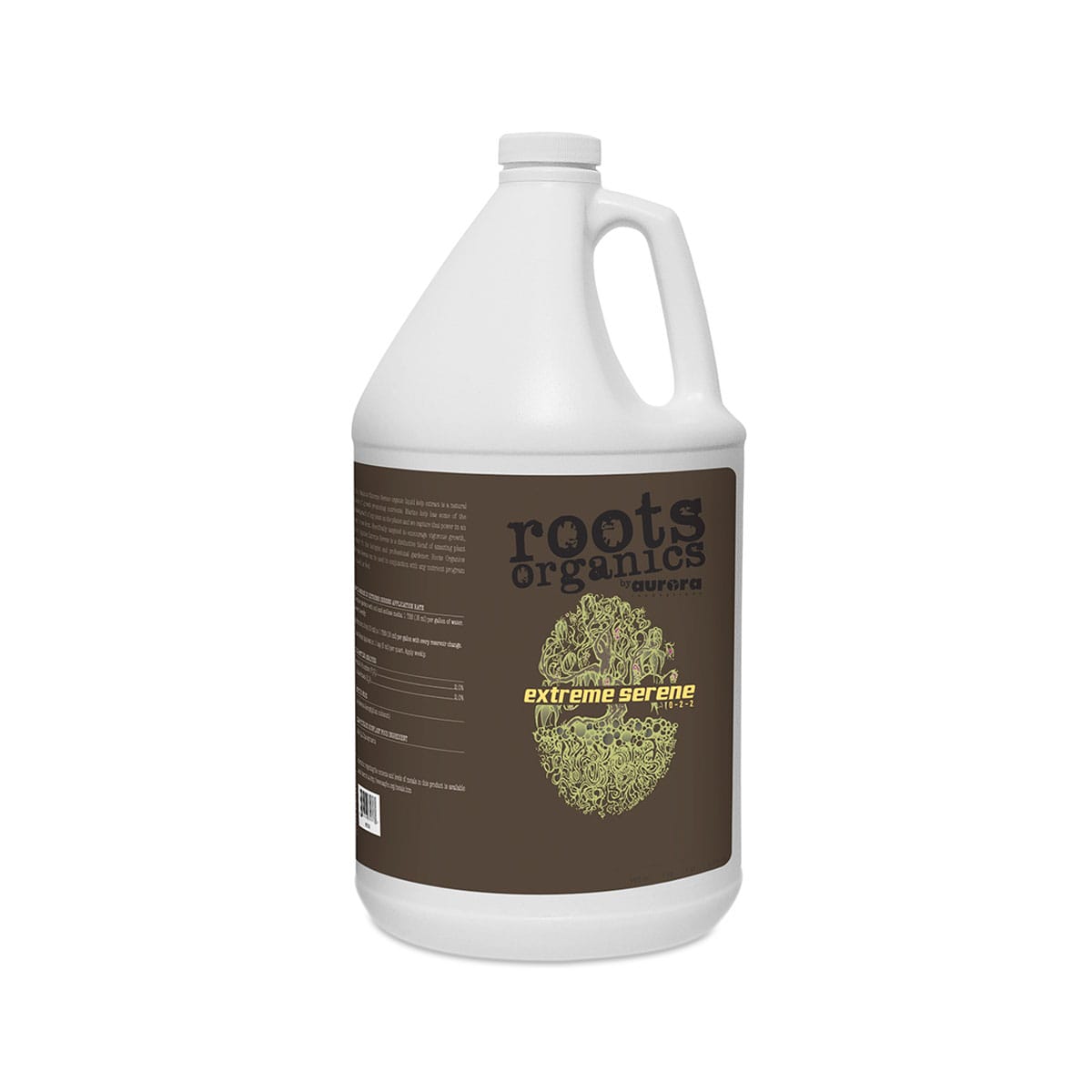 Extreme Serene – Gallon
Extreme Serene by Roots Organics is a liquid absorption-promoting nutrient that assists in optimal yields. Extreme Serene is rich in kelp extracts, and has the ability to revive yellowing mother plants and clones. Extreme Serene encourages vigorous stem and root growth.
1 Gallon (0.25-0.1-2)
Promotes increased nutrient intake
Encourages root and stem growth
Helps revive yellowing mother plants and clones
In stock
Overview
Roots Organics Extreme Serene is a natural source of growth-promoting nutrients and botanical extracts. Our revolutionary new formula improves upon the original: We have targeted and isolated crucial components in various kelp species and stabilized the solution for maximum absorption.
Extreme Serene captures the fast-growing power of marine kelp to encourage vigorous shoot and root growth. Use Extreme Serene in conjunction with any nutrient program or as a foliar feed.
Essentially high-grade kelp, with a high-grade natural wetting agent. Extreme Serene can be watered in and give the same positive effects as one might expect from a kelp boost, but it shines as a foliar feed. Mixing it up (10-20 ml per gallon) doesn't require adding any other wetting agents. Just spray it on and watch it green up plants. It's also great on neglected mother plants and clones that have started to yellow.
Reviews
Only logged in customers who have purchased this product may leave a review.
Related Recommended Products