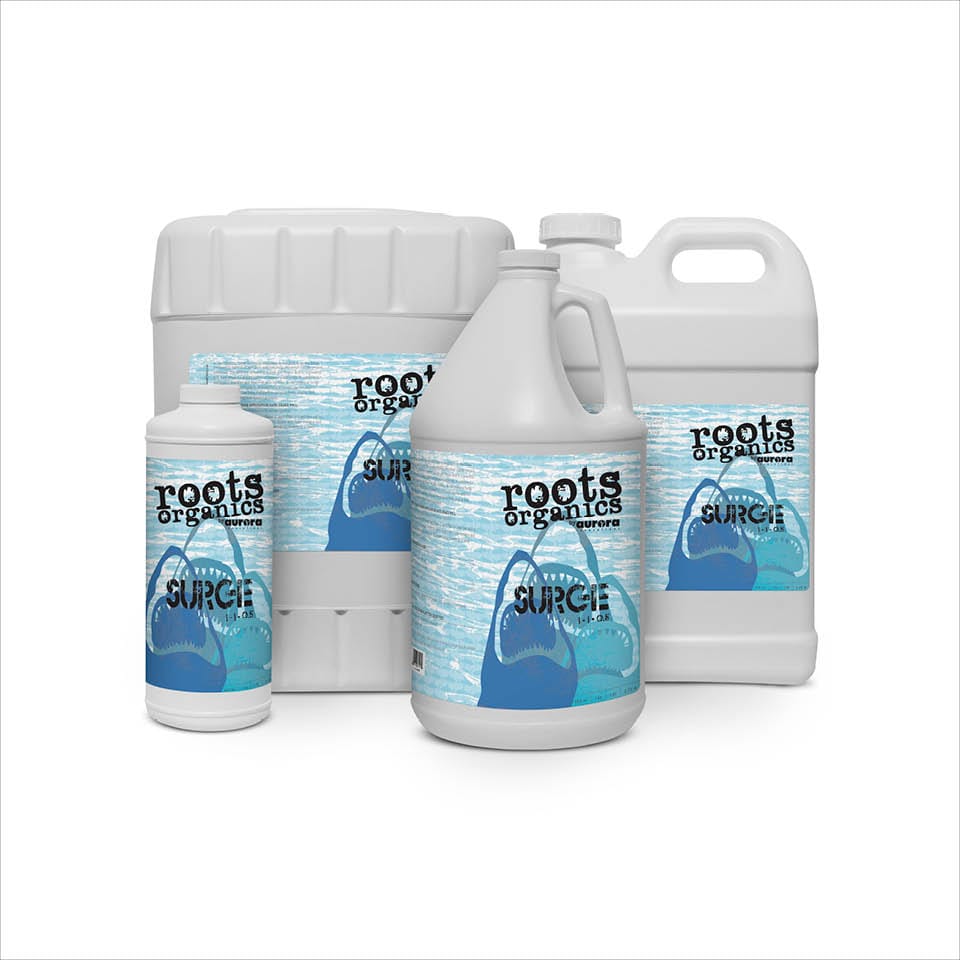 Roots Organics Surge
Surge by Roots Organics is an organic, liquid nutrient geared towards increasing oil secretion in flowering plants. Because of its oil-promoting capabilities, Surge creates a more appealing, tasty harvested flower. Surge is also a microbial stimulant and increases growth and yield size.
(2-2-0.5)
Encourages oil secretion, growth, and flavors
Encourages beneficial microbial activity
Overview
Enzymatically processed ocean fishery bycatch plus kelp and humic acid. Powerful catalyst properties go hand in hand with Trinity Bio Catalyst, but Surge more specifically boosts essential oil production and taste.
Roots Organics Surge nutritional and microbial stimulant is designed from the finest sustainably-harvested and enzymatically processed marine protein materials. The addition of natural sugar, kelp and humic acid to a powerful fish base creates a potent fusion of natural compounds to enhance the distinctive qualities and flavor of your harvest. Faster growth, heavier yields, and lush plants rich with essential oils – all these benefits from one powerful product.
Reviews
Only logged in customers who have purchased this product may leave a review.
Related Recommended Products