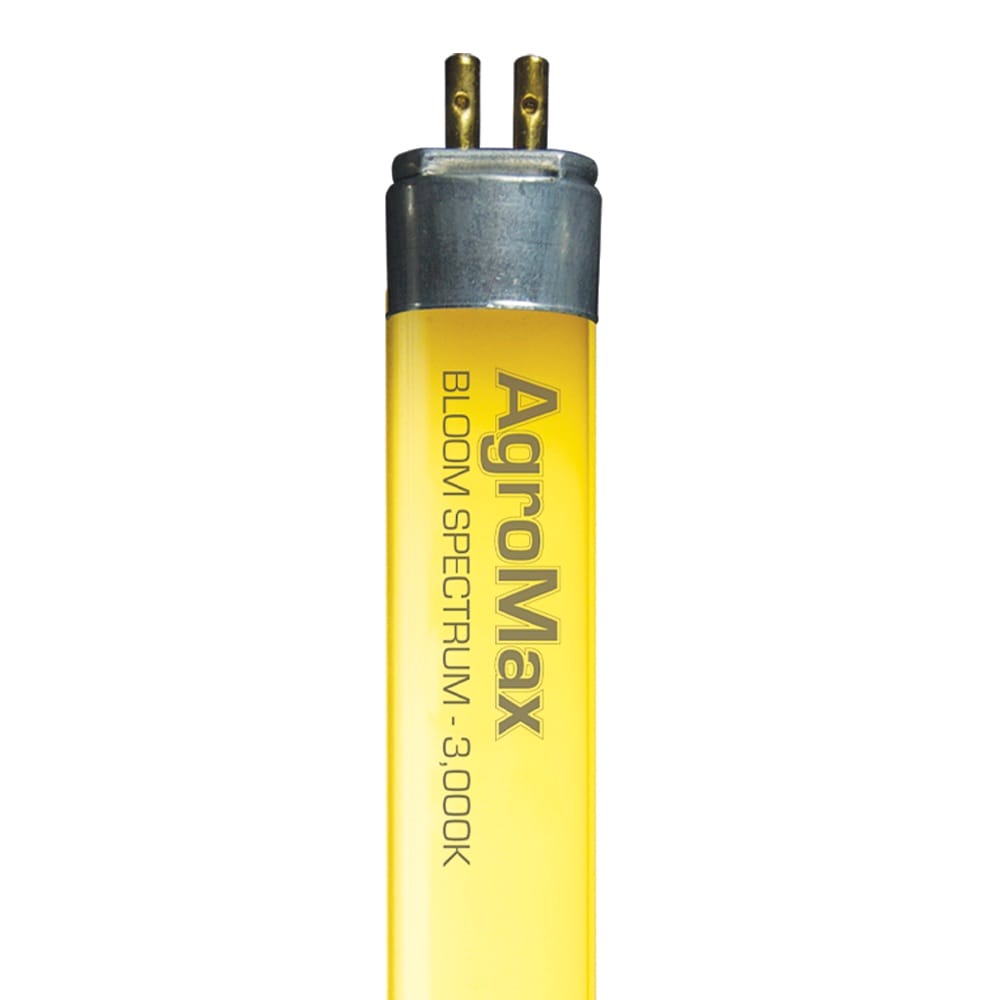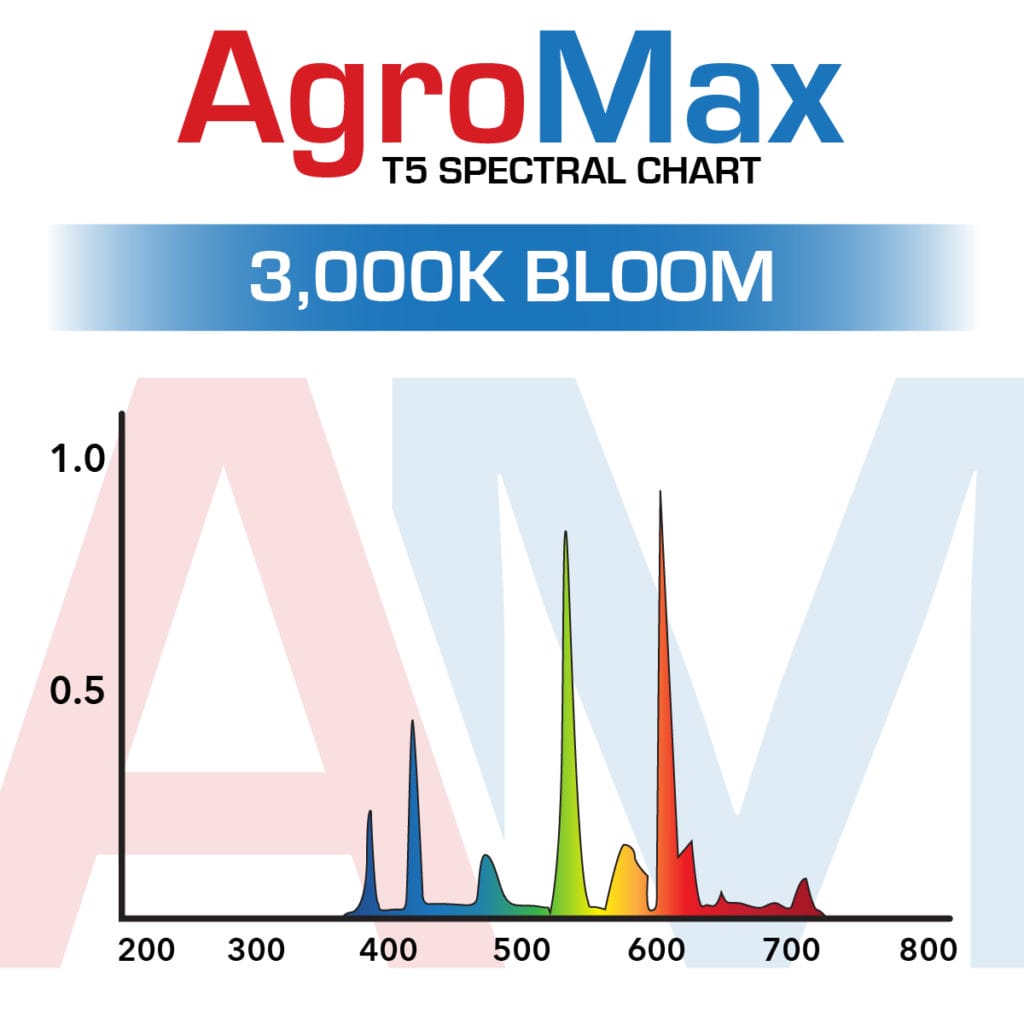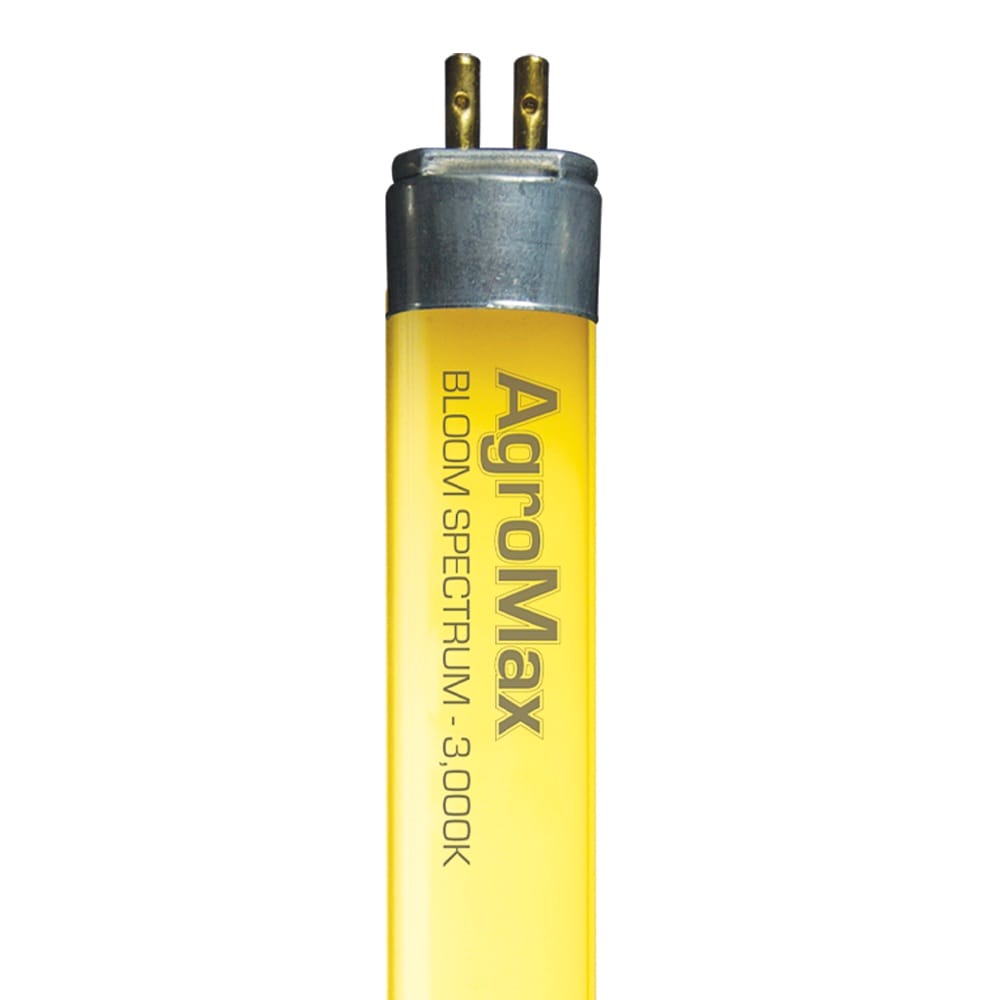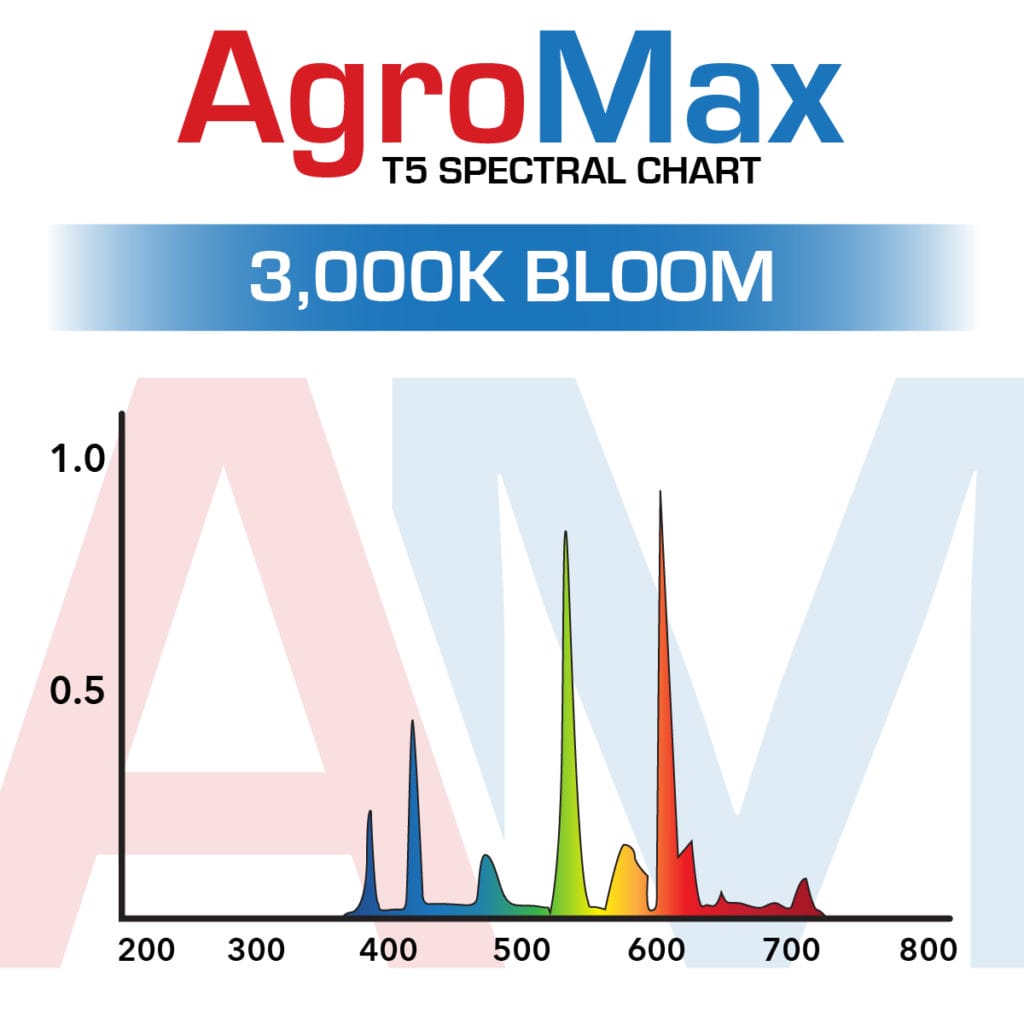 AgroMax 4 Foot T5 Bloom Bulbs – 3000K
AgroMax Brand T5 Horticultural Lamps are the premier brand of High Output T5 Fluorescent bulbs on the market today! With almost 10 years in the marketplace, the AgroMax T5 Bulbs have earned a reputation for reliability, performance, and value that is unmatched by any other brand today. Made specifically for growing plants, the AgroMax T5 Bulbs are tailored for your plant's exact needs.
- F54T5HO lamp type, fits all 4ft T5-HO fixtures
- 54 watts, 5,000 lumens
- Flowering 3000K: Red/Orange spectrum mimicks harvest sunlight for increased flower production.
Overview
AgroMax T5 Bloom
The Agromax 4 Foot T5 Bloom Lamp is designed to induce and support the flowering phase of your plant's growth! The 3000K bulb emits warm orange-red light, similar to natural light around evening and sunset hours. Plants interpret this light as a sign to halt vegetative growth and turn their resources towards budding and flowering. Additionally, the lack of blue light slows stem and leaf growth and focuses plant resources on the flowers and buds. This lamp is best used during the flowering phase of your plants, to maximize the effectiveness of the 3000K spectrum.
AgroMax 4′ 3000K Technical Information:
Fits all 4 ft. High Output T5 Fixtures
F54T5HO Lamp Type
1-year Warranty
Actual Bulb Length is 45-3/4″. Bulbs will not fit T8 or T12 Fluorescent Fixtures
54 watts
Lamp Type: 3000K Flowering
Reviews
Only logged in customers who have purchased this product may leave a review.
Related Recommended Products