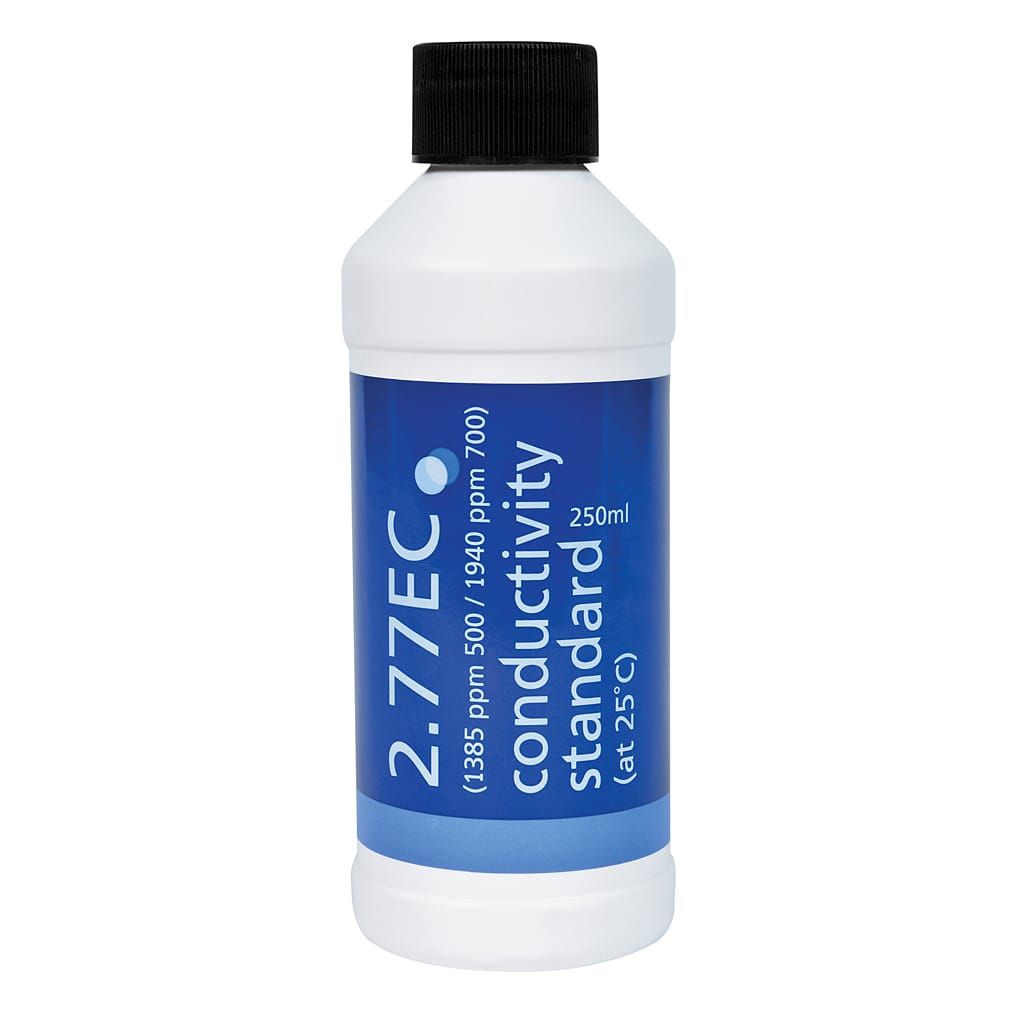 Bluelab EC Solution
Bluelab EC Solution is used as a reference or checking solution to ensure the cleanliness and proper functionality of EC/CF probes.
2.77 EC conductivity standard solution.
Overview
Bluelab 2.77 EC Conductivity Standard Solution
Bluelab® conductivity standard solutions are essential for use with all Bluelab® products.
Bluelab® Solutions are manufactured specifically for Bluelab® products and are referenced to high laboratory standards to ensure your Bluelab® products last longer and maintain accuracy.
Reviews
Only logged in customers who have purchased this product may leave a review.
Related Recommended Products