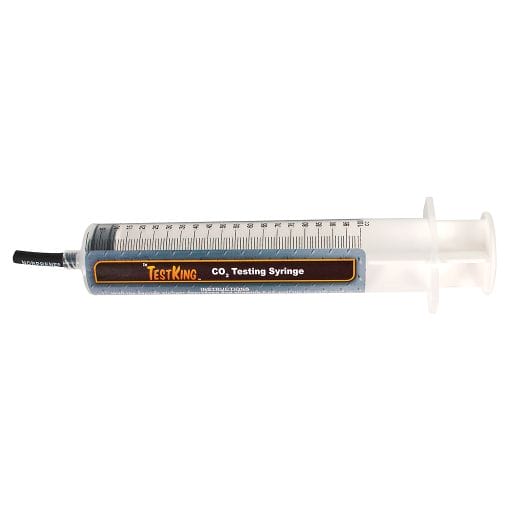 CO2 Tester Kit
The CO2 Tester Kit is an essential tool for growers to measure the air's CO2 to ensure optimal levels for plant growth. The CO2 Tester Kit works by using a syringe to collect the sample, then feeding it into one of the CO2 detection tubes. The kit comes with instructions for ease of use.
Includes 1 syringe, 2 detection tubes, and instructions
Easy and inexpensive
Tests air for CO2
In stock
Overview
We recommend measuring CO2 periodically to ensure optimum levels for growth. The CO2 Tester Kit is an inexpensive alternative to costly electronic monitors. Use the tester kit to gauge proper CO2 level, as well as eliminate waste and optimize growth. The kit is inexpensive and easy to use, and includes instructions.
Gauge proper CO2 level.
Instructions included Inexpensive and easy-to-use!
Reviews
Only logged in customers who have purchased this product may leave a review.
Related Recommended Products