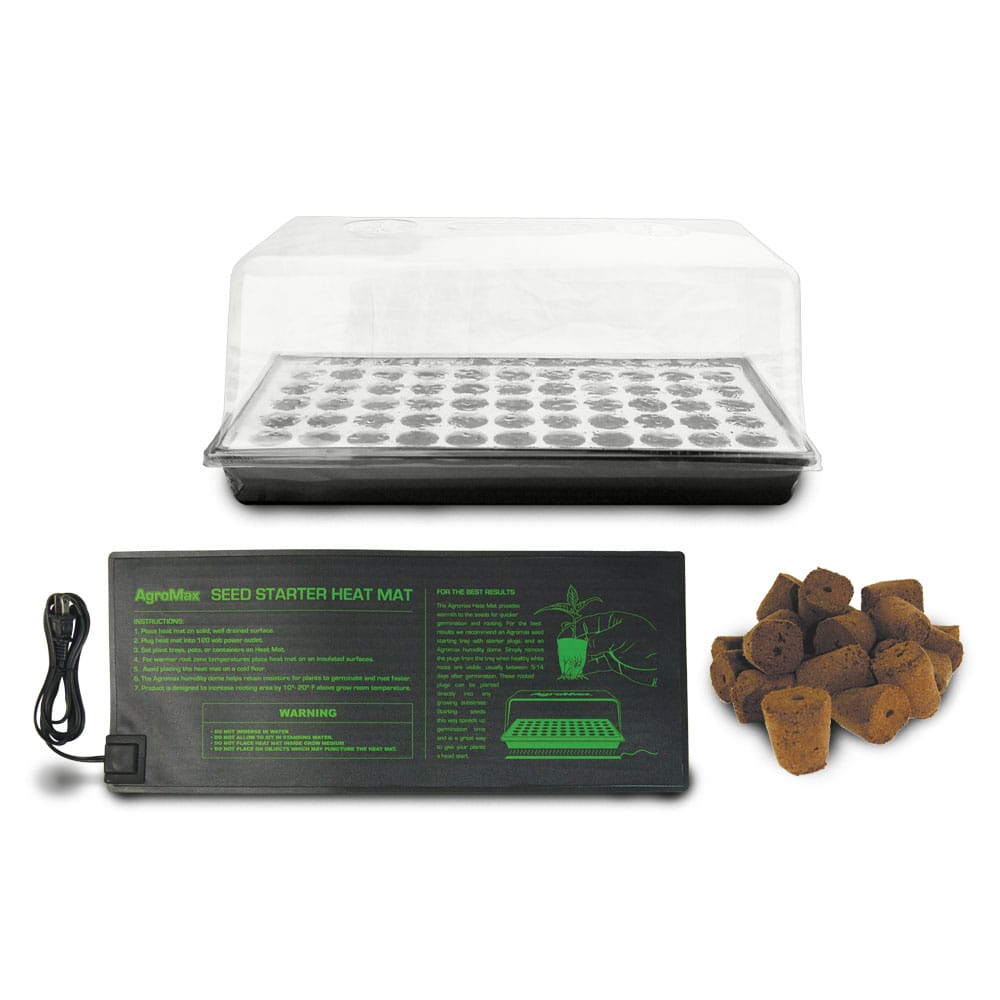 HTG Supply Seed Starter Kit
The HTG Supply floating seed starter kit for hydroponics and soil gardening is a sure-fire system for successful seed-starting. Included heat mat and humidity dome create the perfect microenvironment to establish strong sprouts. Included all-natural, no-mess seed starter plugs are infused with a starter charge of nutrients and transplant directly into soil gardens or hydroponic systems when seedlings are ready. Just maintain water in the system, and you'll be amazed at how fast they grow. It's that simple!
For additional value, see our Seed Station complete seed starting kit. The HTG Supply Seed Station features the HTG Supply Seed Starter Kit conveniently packaged with a T5 grow light and stand combination. This simple solution gives you everything needed for seed starting success!
Overview
HTG Supply Seed Starter Kit
The HTG Supply Seed Starter Kit includes everything you need to get your seeds started fast. This simple system includes all-natural starter plugs and a floating tray that provide the ideal moisture level for rapid germination, as well as a heat mat and a vented dome to keep temperature and humidity at optimal seed starting levels. Use the HTG Supply Seed Starter kit to get your sprouts up faster, and with less mess than soil!
The AgroMax Seed Starter Kit
Features:
Measures (assembled): 21.25″ long x 11″ wide x 10″ high
Electrical (heat mat): 17 watts, approx 0.14 amps @ 120v
Includes: watertight tray, humidity dome, heat mat, 55-cell floating insert, (55) all natural root plugs
Domes feature 2 adjustable vents for humidity control
Reviews
Only logged in customers who have purchased this product may leave a review.
Related Recommended Products