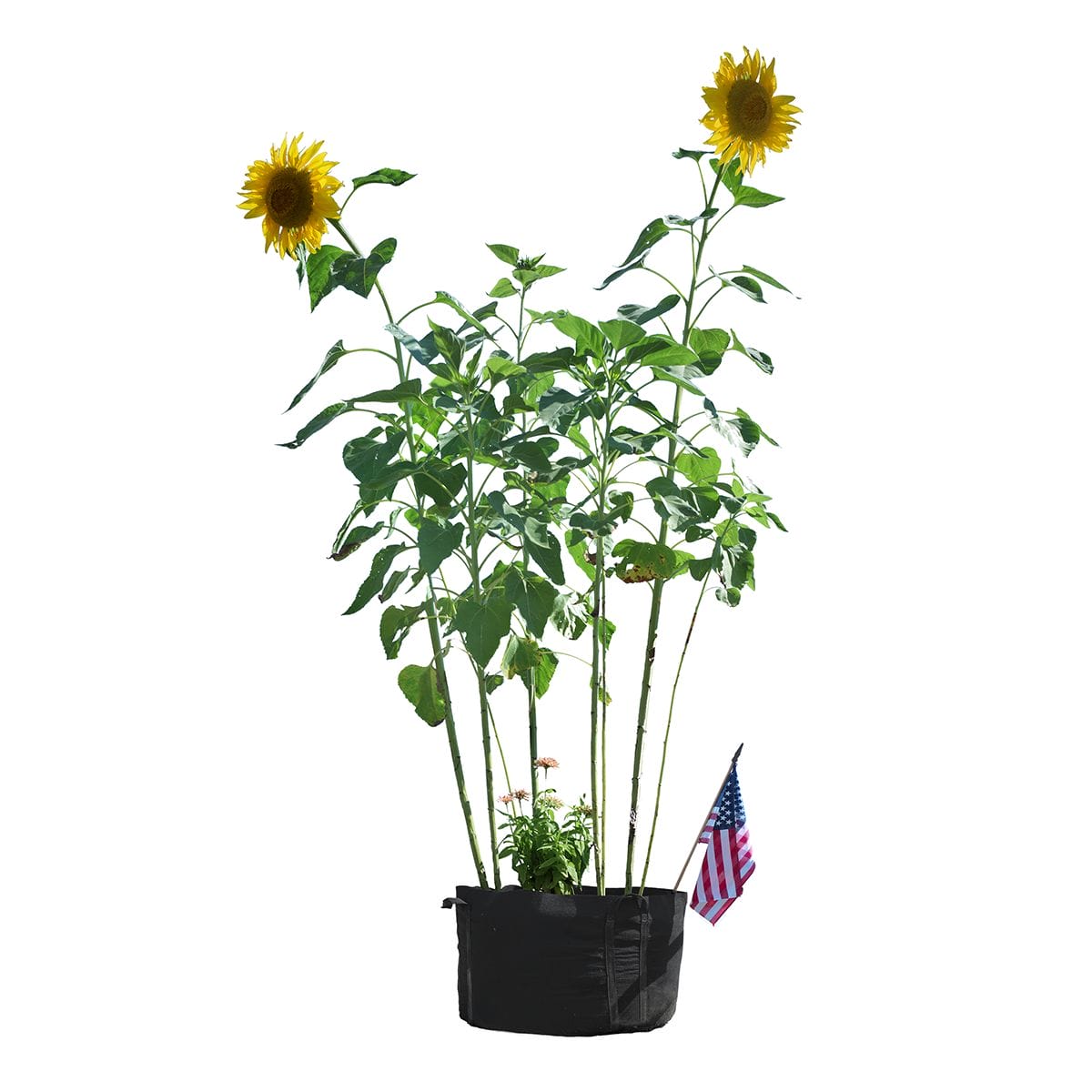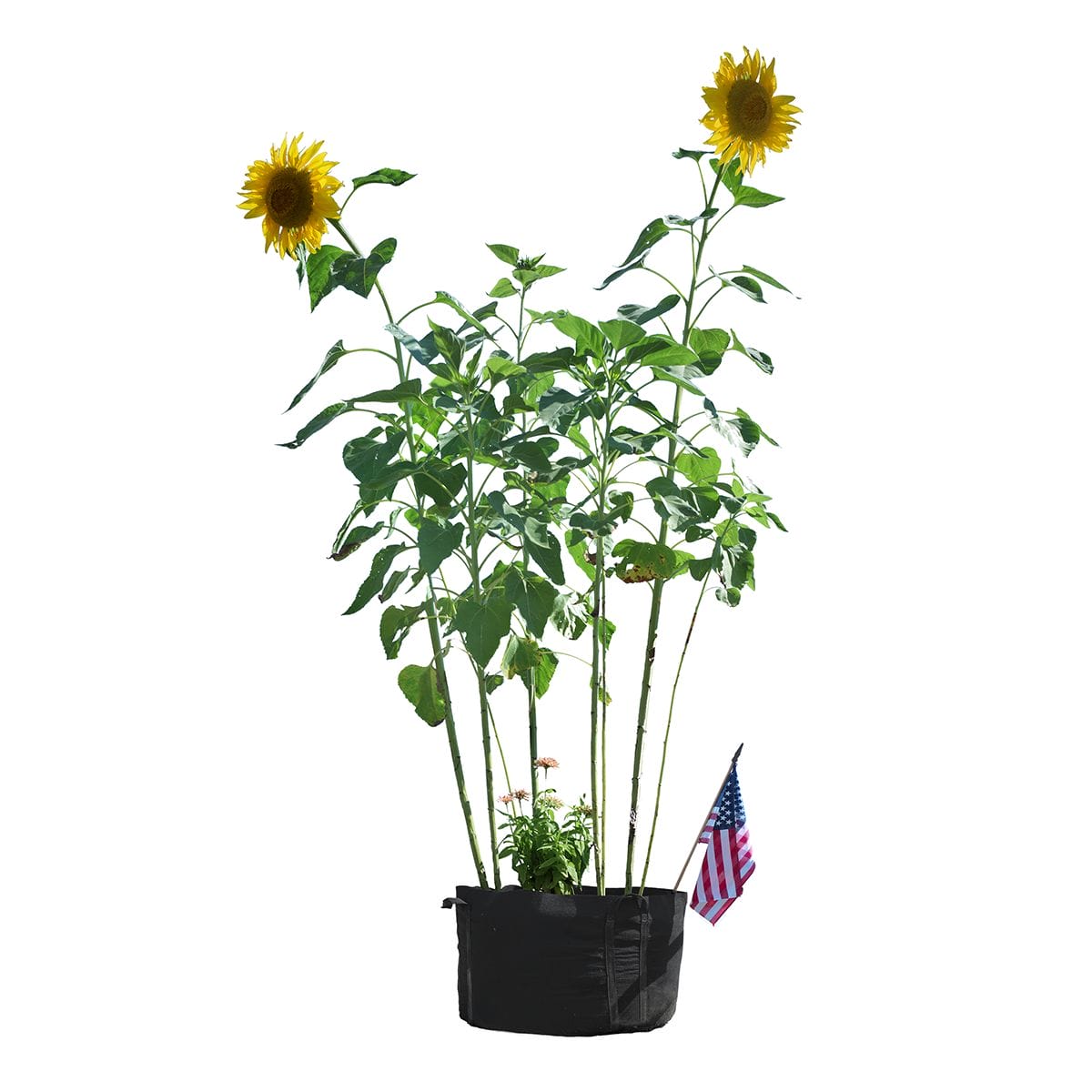 65 Gallon Phat Sacks
Phat Sack fabric pots are durable growing containers that provide superior root zone aeration and drainage for improved plant health and growth. The key to Phat Sack's success is air-pruning roots. Once roots hit the fabric walls of Phat Sacks, the exposure to air halts their primary growth and triggers the development of secondary root hairs and stems. This secondary root growth saturates the planting substrate in all directions instead of simply wrapping around the inside of the container, giving your plants a more robust root-zone with a greater ability to absorb nutrients, support microbial life, and supercharge plant growth and development. • More features than competitor's containers at a lower cost! • Phat Sacks are durable, reusable, and easy to fold and stow when not in use • Stitched handles make moving Phat Sacks easy • Reinforced with heavy-duty straps to support planter weight when moving • Dimensions: 18" high x 32" diameter
Overview
Phat Sack fabric pots are durable growing containers that provide superior root zone aeration and drainage for improved plant health and growth. The key to Phat Sack's success is air-pruning roots. Once roots hit the fabric walls of Phat Sacks, the exposure to air halts their primary growth and triggers the development of secondary root hairs and stems. This secondary root growth saturates the planting substrate in all directions instead of simply wrapping around the inside of the container, giving your plants a more robust root-zone with a greater ability to absorb nutrients, support microbial life, and supercharge plant growth and development.
Unlike plastic grow bags and nursery pots, the fabric material of the Phat Sacks provides air exposure to the media inside. The bottoms of Phat Sacks let water drain without the need for holes or perforations, preserving soil integrity when watering. Phat Sacks are durable, reusable, and easy to fold and stow when not in use.
Features:
• Dimensions: 18″ high x 32″ diameter
• Superior root zone aeration and drainage
• Greater oxygen content at the root level
• Better drainage than plastic grow bags or nursery pots
• Air prunes root tips, which prevents root-binding and promotes complex, fine root growth
• Short and wide dimensions hold a large amount of medium with a low container profile to provide a greater vertical area for plants to grow
• Reinforced with heavy-duty straps to support planter weight when moving
Reviews
Only logged in customers who have purchased this product may leave a review.
Related Recommended Products