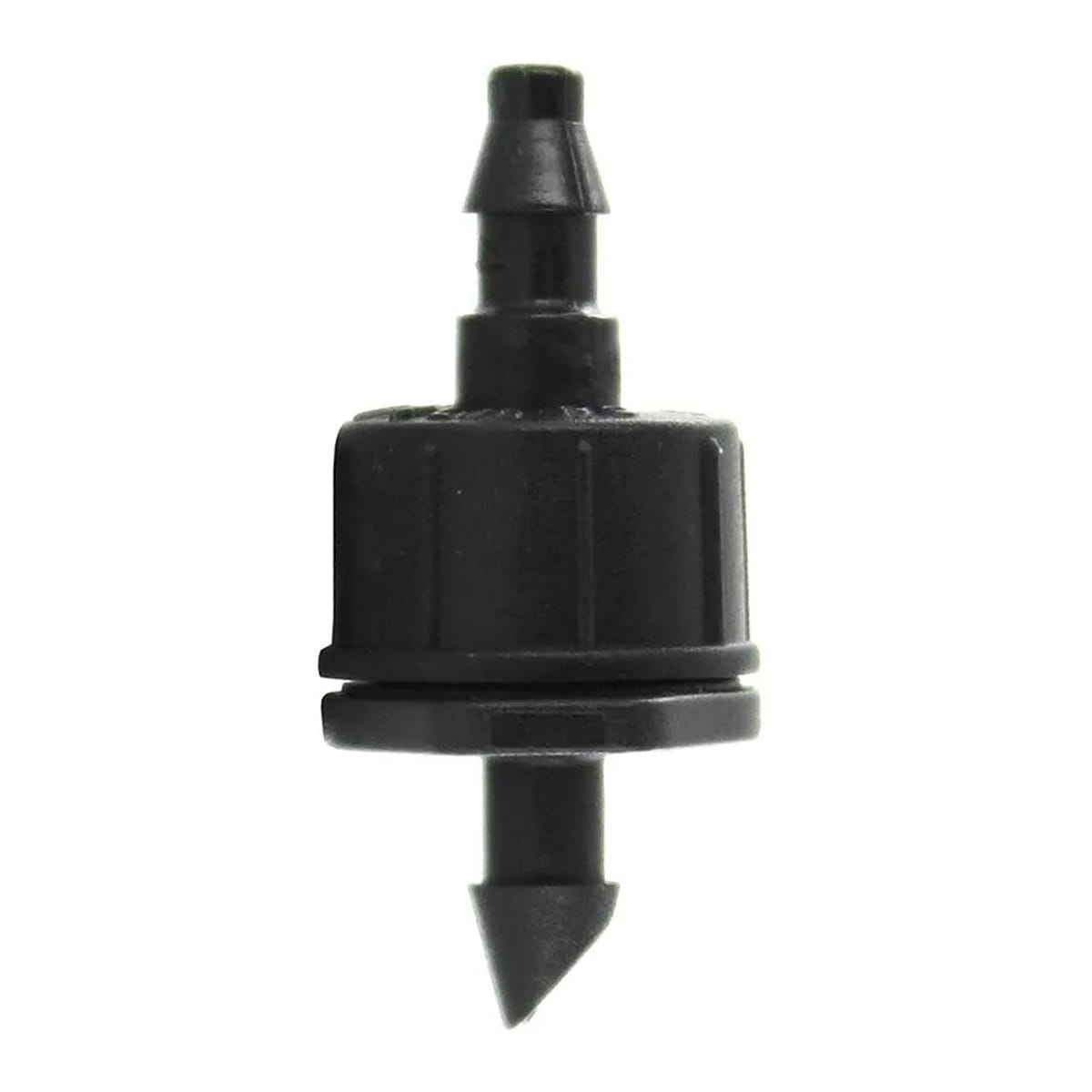 Antelco 1 GPH CETA PC Dripper – 0.16-inch Barb Outlet
Antelco's CETA Pressuring Compensating in-line drippers deliver a uniform flow of water perfect for creating evenly spaced drippers for vegetable gardens and more. Drippers are low maintenance and easy to take apart for cleaning and inspections, dripper self-flushes at low pressures to prevent blockage.
For pots, planters, and other landscape applications
0.16" barbed inlet & outlet
1 GPH
In stock
Overview
Antelco CETA PC Dripper – 0.16-inch Barb Outlet
A take-apart pressure compensating dripper incorporating a turbulent flow path and diaphragm for uniform flow rates over a wide range of operating pressures.
Features
Low manufacturing coefficient of variation (Cv) provides high performance (conforms to ISO 9261).
Take apart for easy inspection and cleaning.
Self-flushing cleaning action at low pressure.
Insect baffle to minimize risk of blockages.
0.16″ barbed range incorporates either 0.12″or 0.16″barbed outlets.
0.16″ 1 GPH PC Spike & In-Line Spike models to anchor CETA® at the plant.
Applications
Pots, planter boxes, balcony patio, and landscape applications.
Reviews
Only logged in customers who have purchased this product may leave a review.
Related Recommended Products