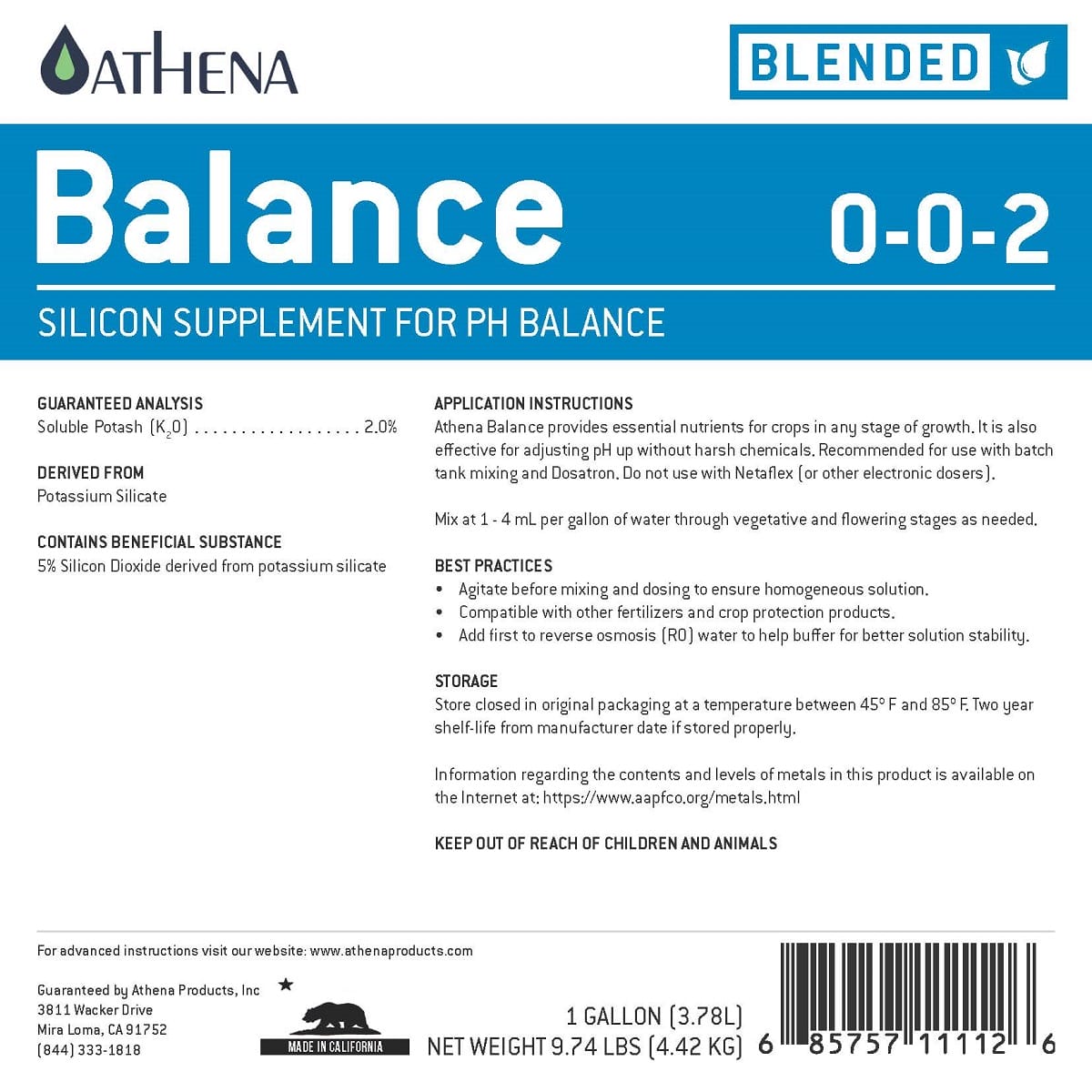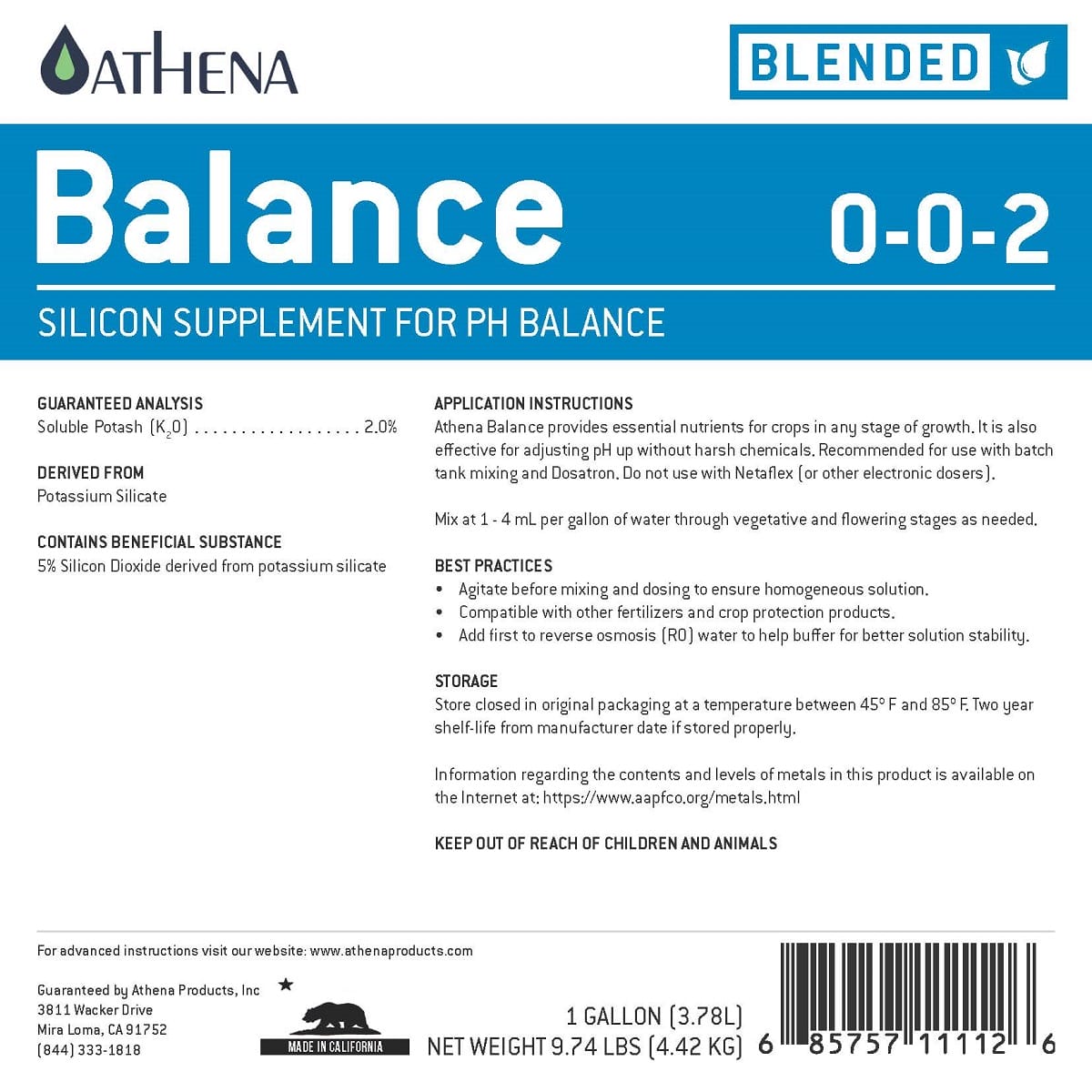 Athena Balance Silicon Supplement – 55 Gallon
Athena Balance is a supplement derived from Potassium Silicate that is designed to enhance plant vigor and improve watering efficiency. It also contains Soluble Potash (K2O) for an additional boost to overall plant growth. Balance can be used for both soil and hydroponic growing applications. For best results use with RO filtered water.
Guaranteed Analysis: 0-0-2
Derived from: Potassium Silicate
Contains beneficial substance: 5% Silicon Dioxide derived from potassium silicate
Size: 55 gallons
Overview
Athena Balance Silicon Supplement
Athena Balance is a simple formula of potassium silicate specifically concentrated to buffer irrigation water and stabilize to ideal pH. Silicon additionally benefits plant growth, stem structure, stress reduction, water usage (osmoregulation), and nutrient utilization.
Commercial growers find better results, particularly with reverse osmosis (RO) water, when buffering first with Athena Balance. Pure RO water has unstable chemical structure that can trap other nutrients when added without a buffer. Athena Balance adds just enough to the water to create a more homogenous fertilizer solution and reduce the need to pH adjust after mixing.
Formula is sediment-free and is compatible with mechanical dosing systems (Dosatron). Athena Balance is not recommended for electronic dosing systems (Netafim).
GUARANTEED ANALYSIS:
Soluble Potash (K2O) . . . . . . . . . . . . . . . . . . 2.0%
DERIVED FROM: Potassium Silicate
CONTAINS BENEFICIAL SUBSTANCE: 5% Silicon Dioxide derived from potassium silicate
APPLICATION INSTRUCTIONS: 
Athena Balance provides essential nutrients for crops in any stage of growth. It is also effective for adjusting pH up without harsh chemicals. Recommended for use with batch tank mixing and Dosatron. Do not use with Netaflex (or other electronic dosers). Mix at 1 – 4 mL per gallon of water through vegetative and flowering stages as needed.
See Feed Schedules for specific application recommendations.
BEST PRACTICES:
Agitate before mixing and dosing to ensure homogeneous solution.
Compatible with other fertilizers and crop protection products.
Add first to reverse osmosis (RO) water to help buffer for better solution stability.
Store closed in original packaging at a temperature between 45º F and 85º F. Two-year shelf-life from manufacturer date if stored properly.
KEEP OUT OF REACH OF CHILDREN AND ANIMALS
Reviews
Only logged in customers who have purchased this product may leave a review.
Related Recommended Products