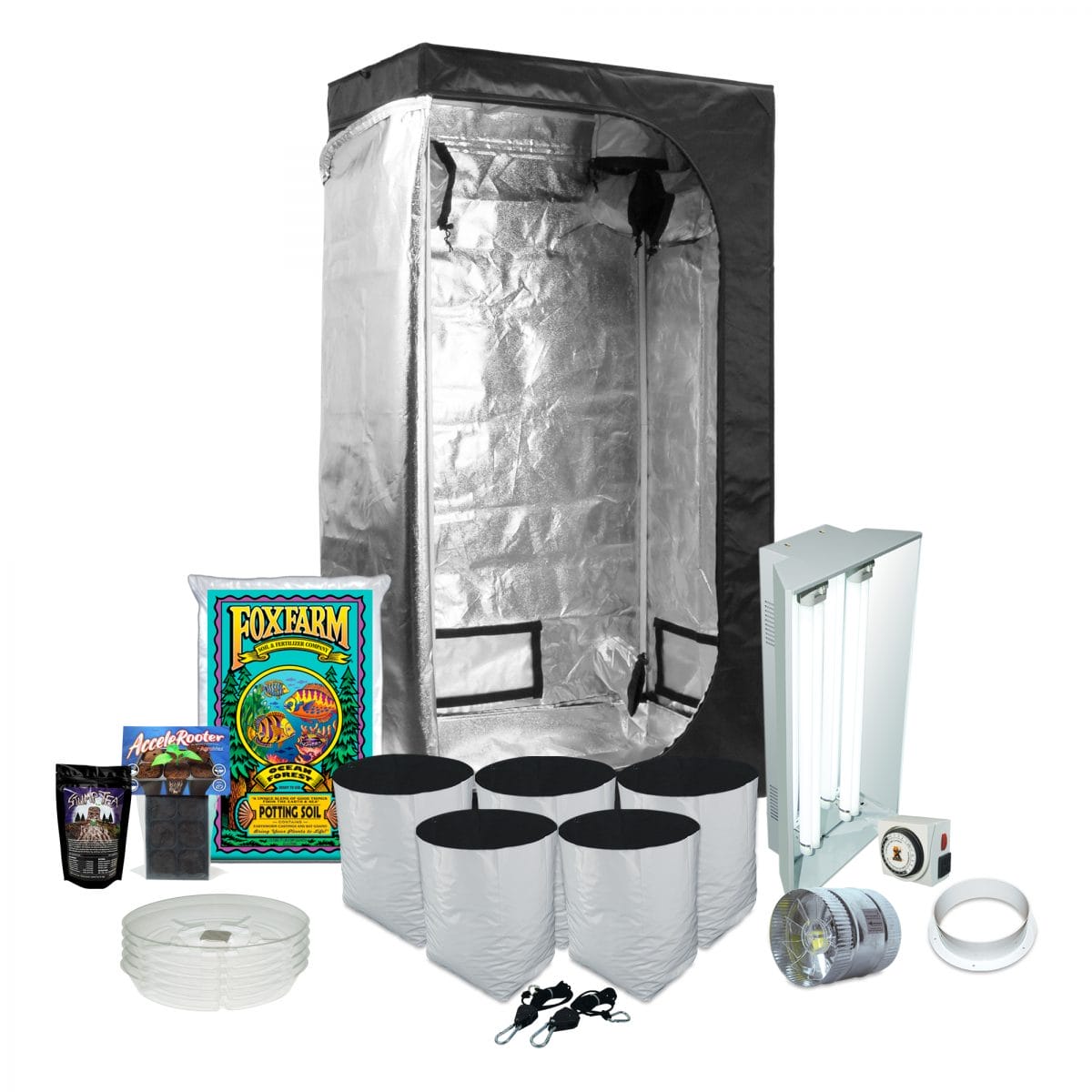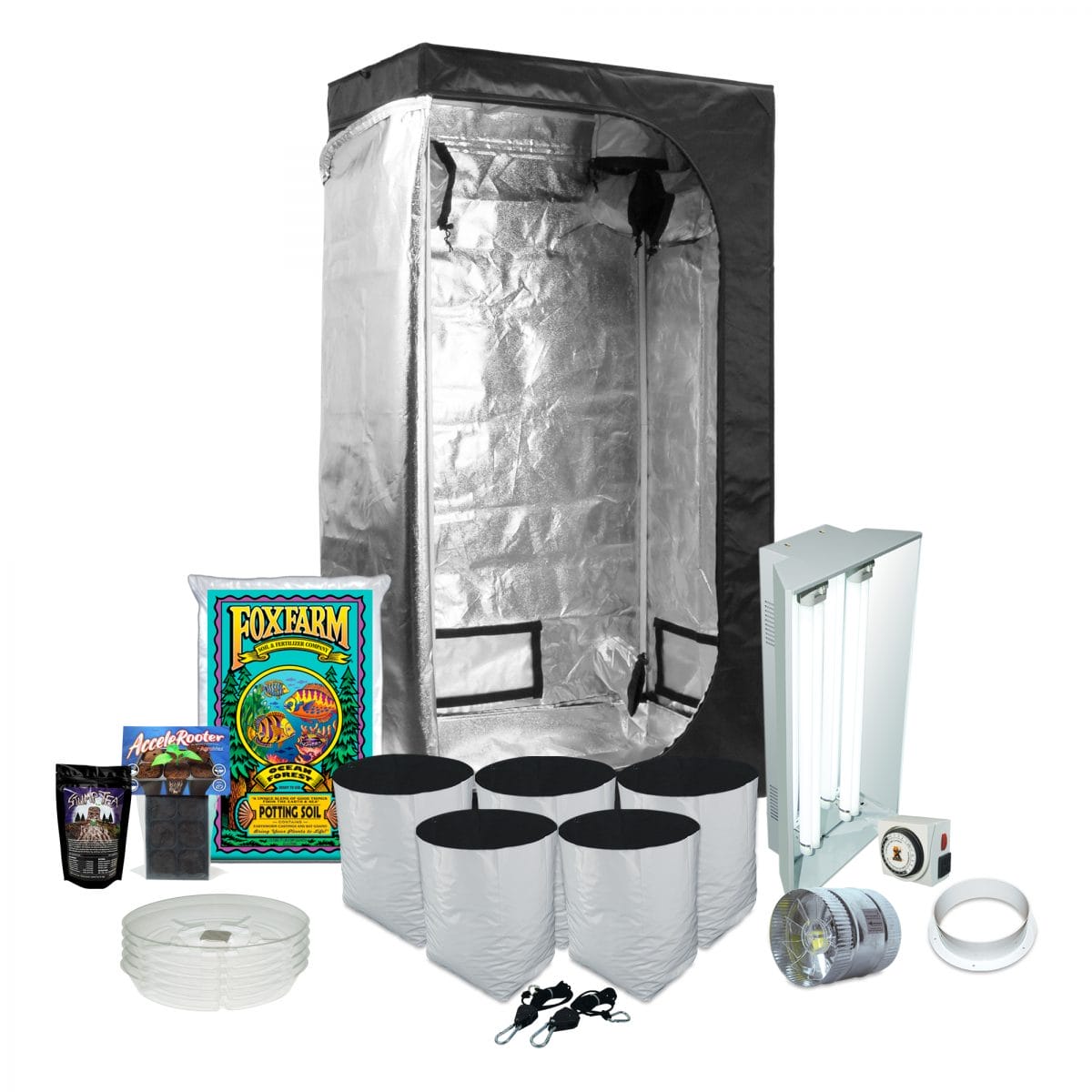 Budget 5 Plant Grow Kit
The Budget 5 Plant Grow Kit comes with everything you need to start growing indoors at a great low price. Choose from 3 different lighting options and 2 premium soil & nutrient bundles, each selected to deliver the best value for your budget. Get all of the supplies you need from some of the best brands in the industry and save at HTG Supply! What's Included: Grow Shop Outlet 2×3 grow tent, choice of grow light*, choice of regular or organic soil & nutrients*, 6-pack Accelerooter seed starter, pair of rope ratchet grow light hangers, dual-outlet timer, (5) 2-gallon grow bags, (5) 9" saucers, 6″ GrowBright inline duct fan, GrowBright Thermometer/Hygrometer, FREE Stump Tea! To build your kit, follow the steps below: Step 1. Choose your lighting system - T5 Fluorescent, HPS, or LED Step 2. Choose your growing method - soil or organic soil
*Price Varies
Overview
Budget 5-Plant Grow Kit
Ready to get started growing indoors? Start your garden the quick and easy way with the Complete 5-Plant Budget Grow Tent Kit. This conveniently packaged deal the comes with the essentials you need to from popular brand names without breaking the bank. Designed to provide ease of use and growing success, the Budget 5-Plant kit offers a selection of energy-efficient and affordable lighting systems including HPS and LED options, as well as tried and true soil and organic soil formulas that will produce excellent growth and yields. You simply won't find a better deal on a complete 5-plant grow setup anywhere else!
✔ Complete System – Includes everything you need to start growing; tent, grow light, high-quality soil and nutrients, ventilation, & accessories.
✔ Budget Value – Features equipment from brand names growers know and trust. One unbelievably low price!
✔ No Guesswork – All system components are properly sized/selected to work in harmony. Comes with everything needed to set up the system.
✔ Excellent Growth & Easy to Use – A practical system that produces great results! Simple operation and maintenance for beginners.
Specifications
•  Kit measurements: 22″ Depth x 36″ Width x 63″ Height
•  All electronic devices plug into standard household grounded power outlets
•  Supports growth for 5 small-medium size plants
•  Assembles quickly and easily – no tools required
•  All items are shipped in plain DISCREET PACKAGING!
Accessories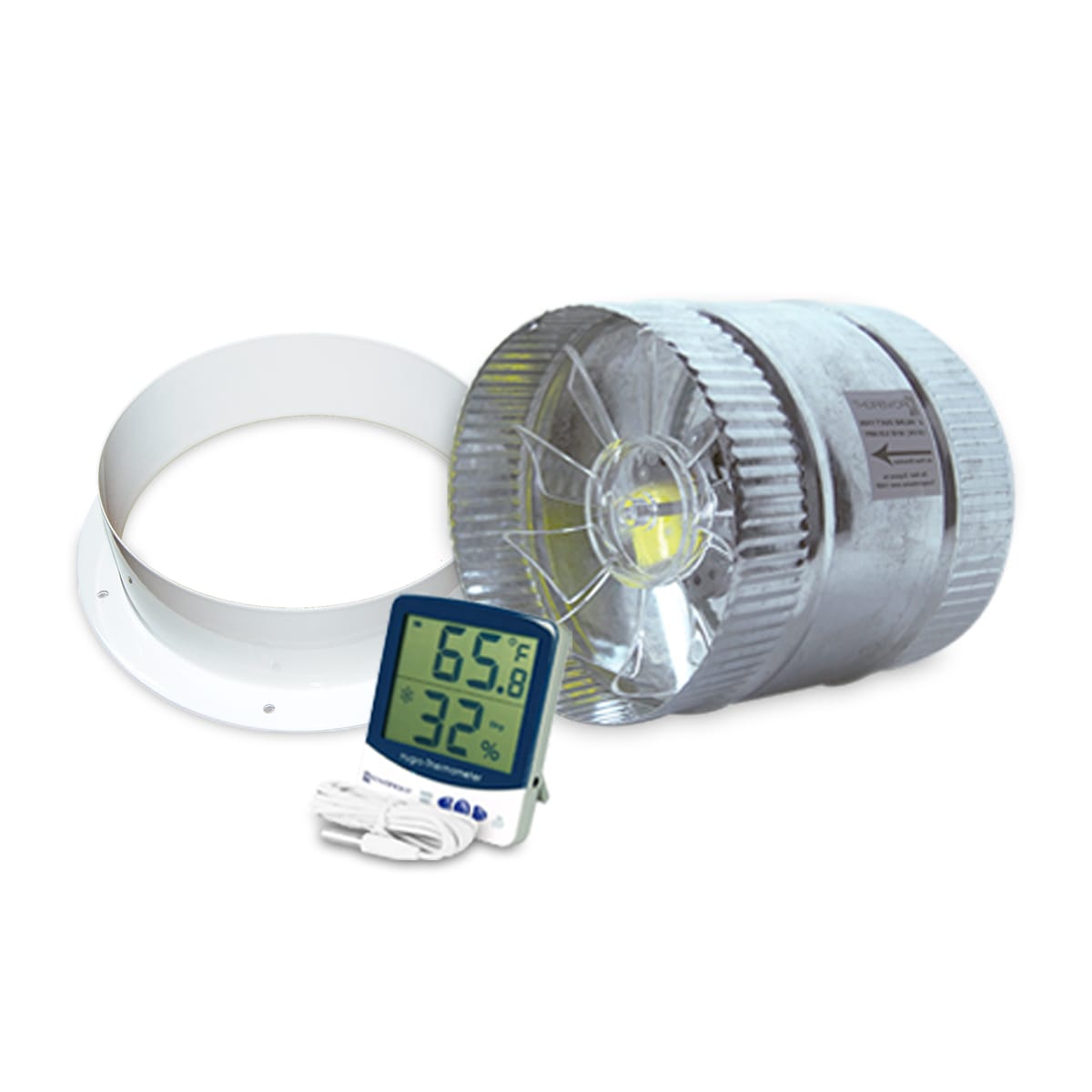 The Budget 5-Plant Kit includes a GrowBright ventilation bundle featuring the 6″ inline duct fan, 6″ flange and the GrowBright thermometer/hygrometer. This equipment will provide proper ventilation for your plants and allow you to easily monitor the growing environment conditions.
Related Recommended Products