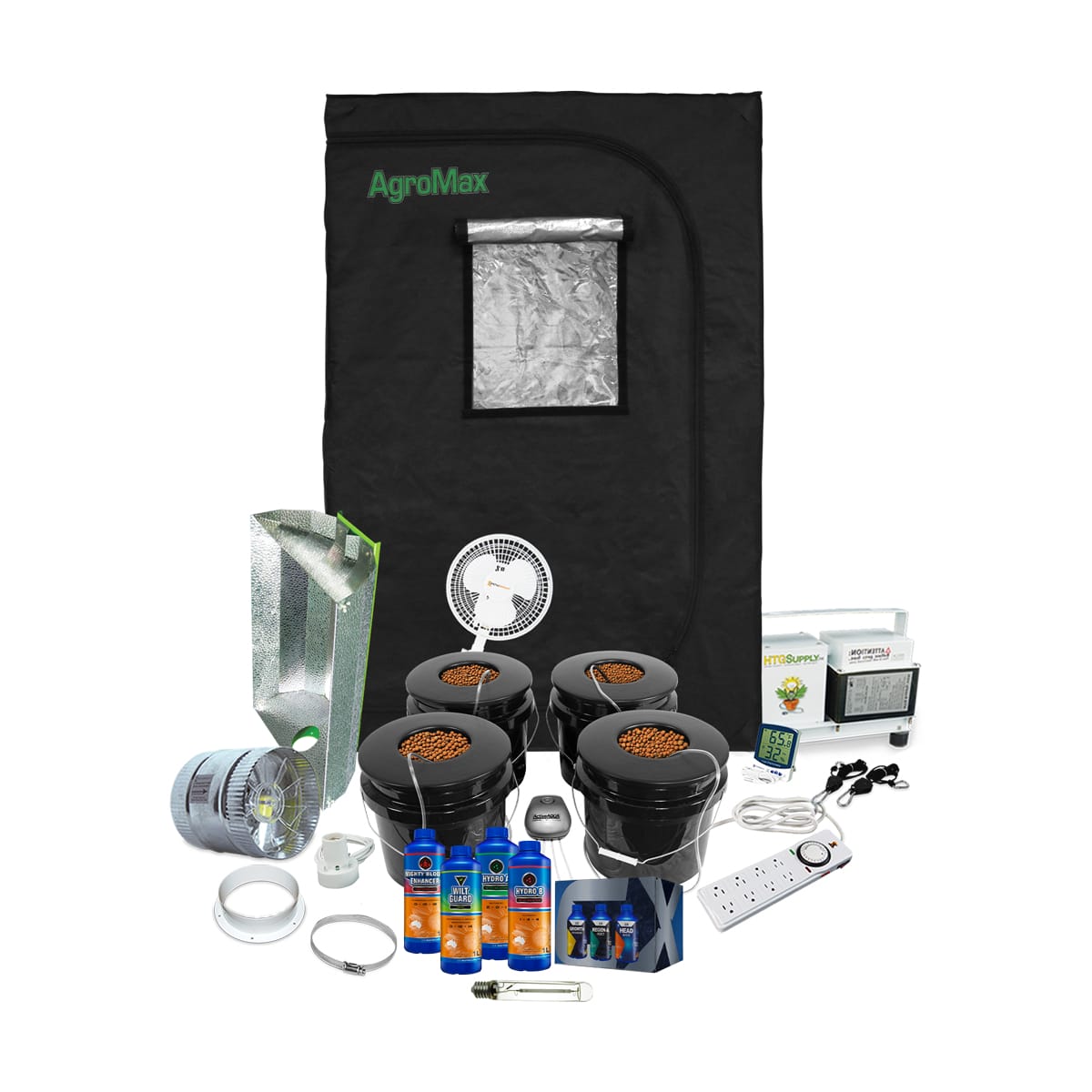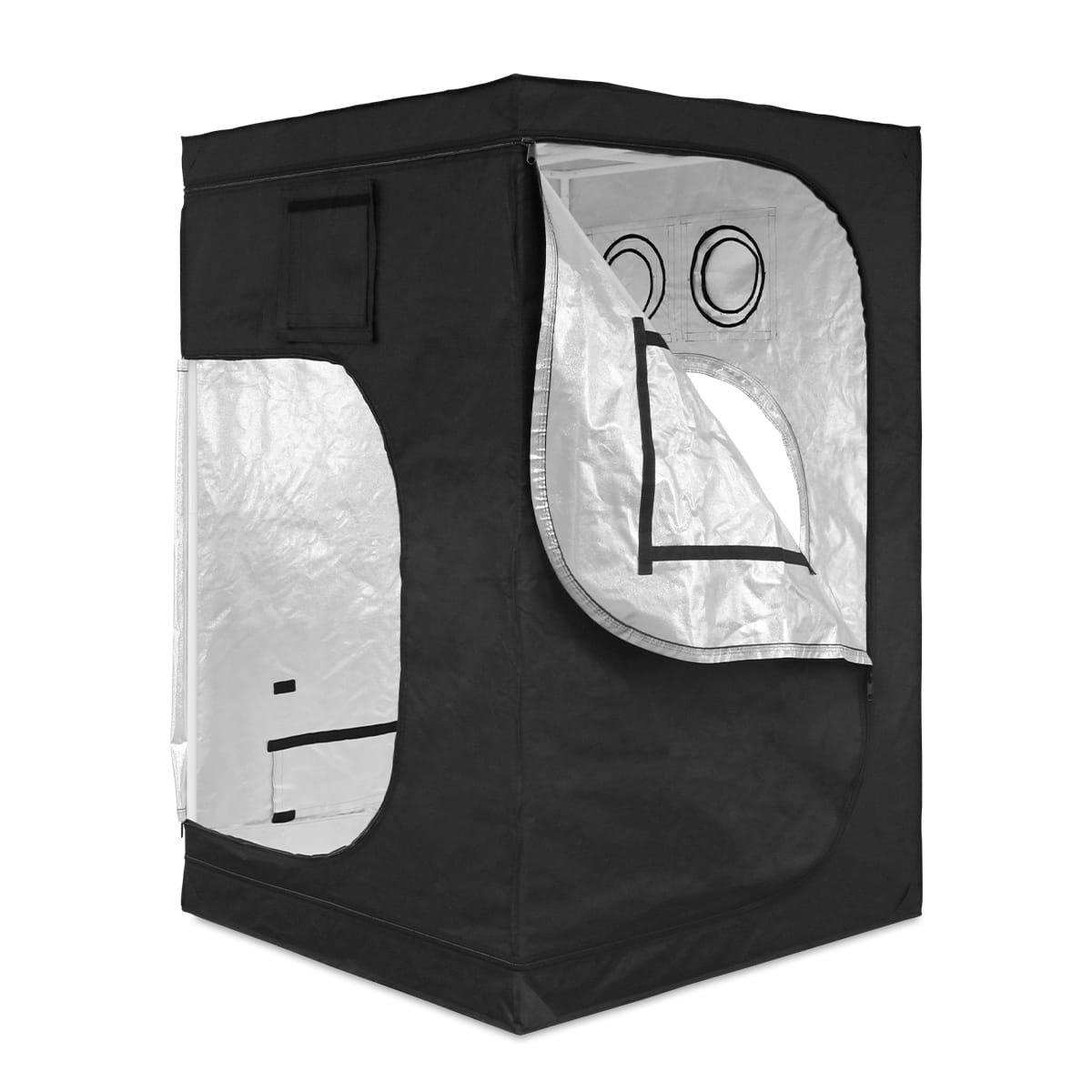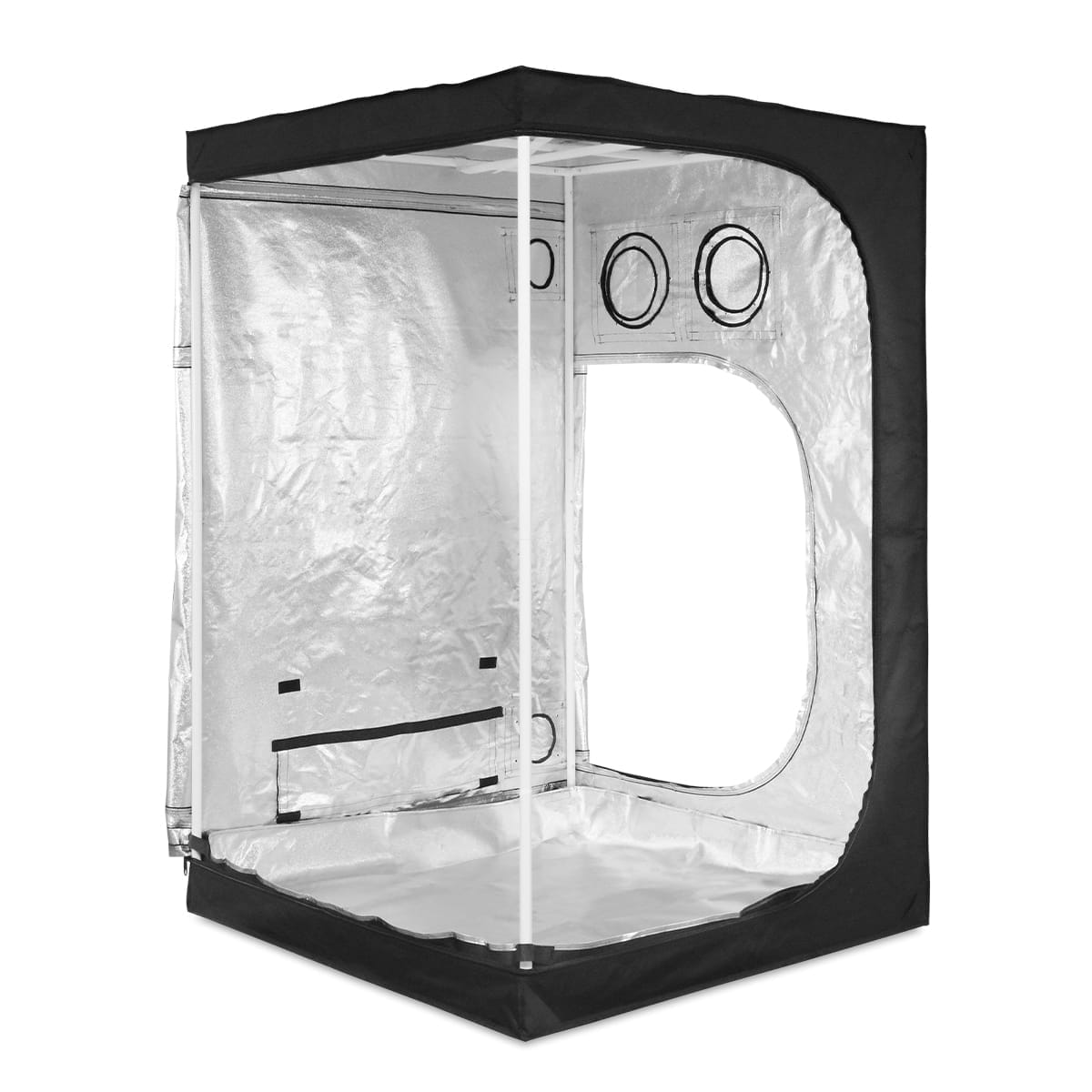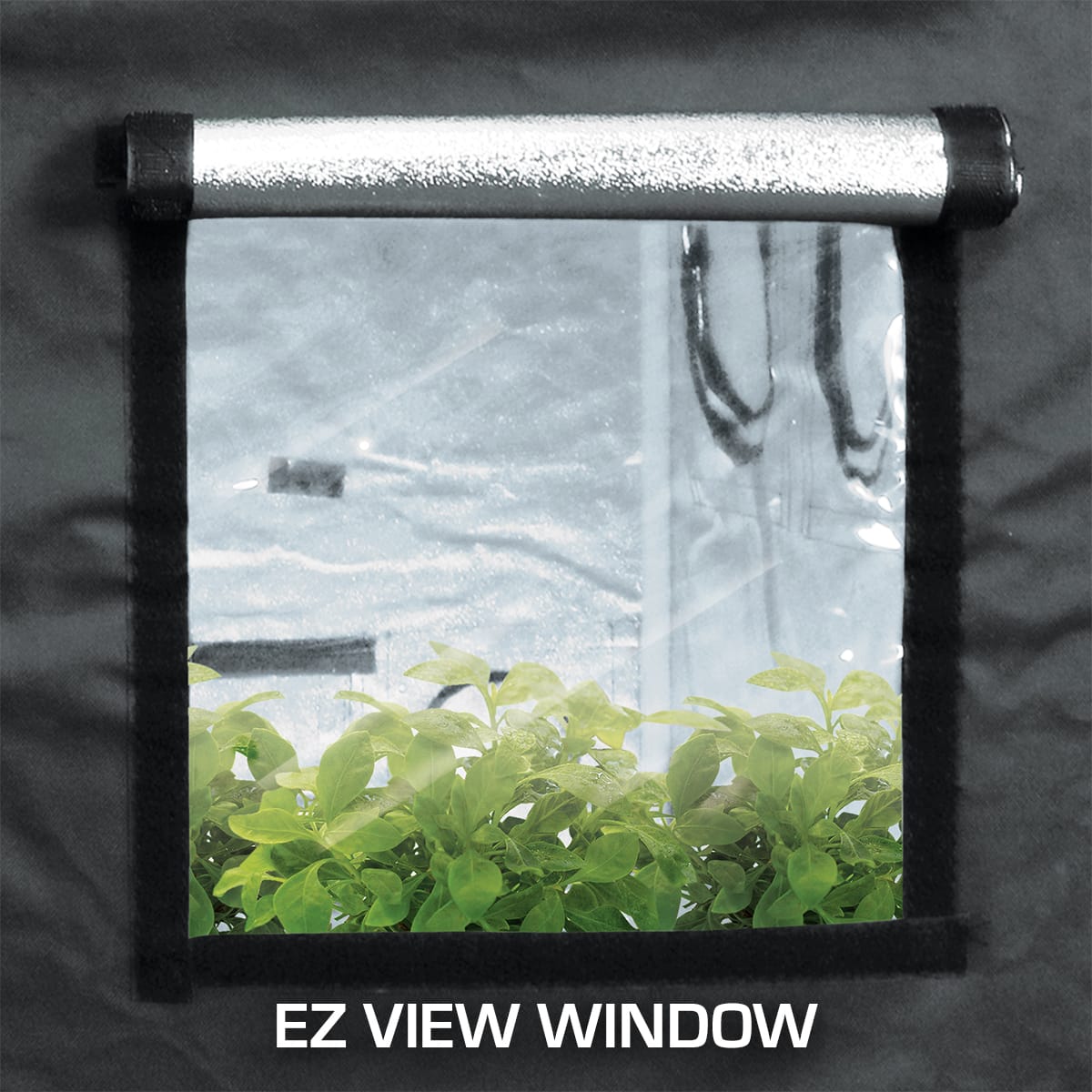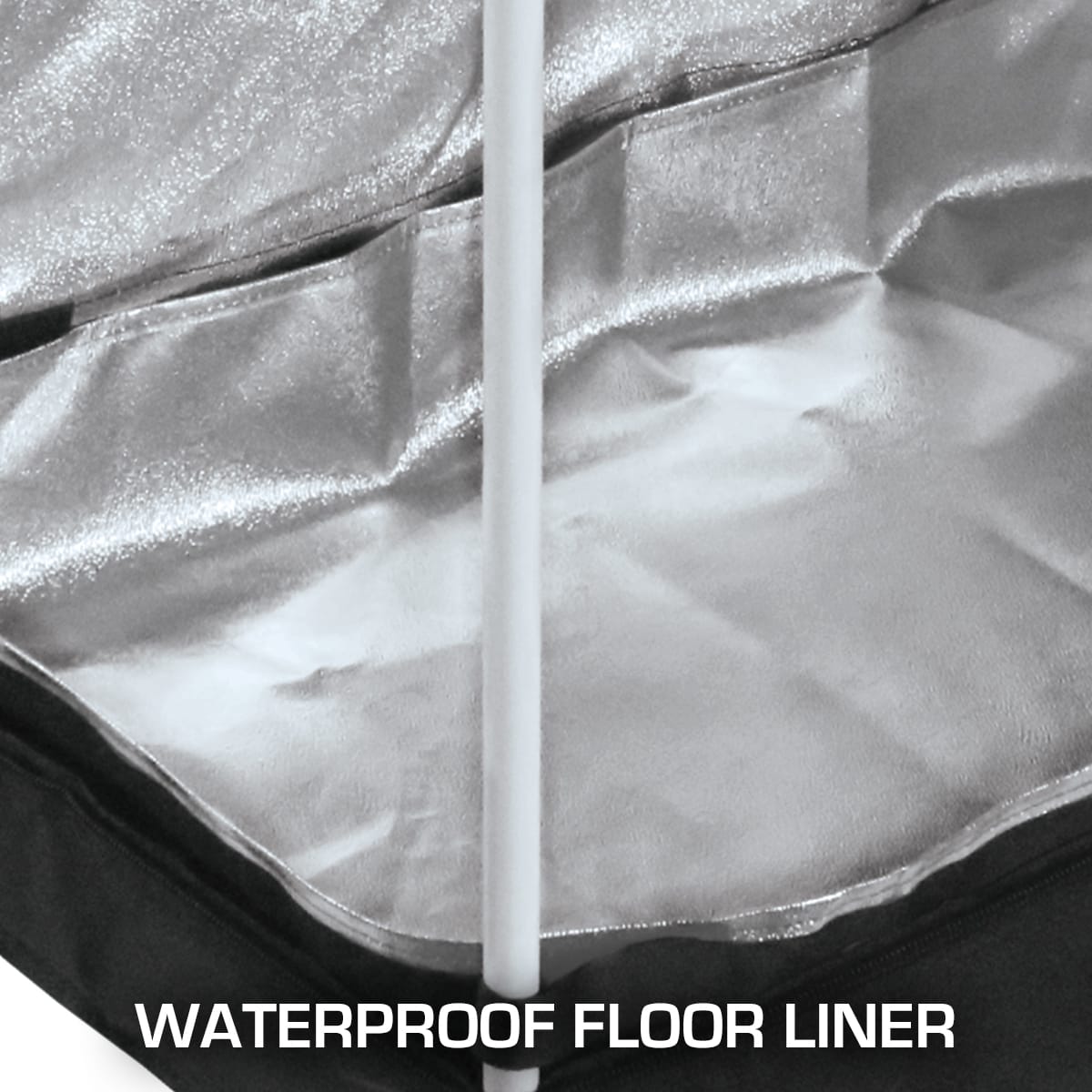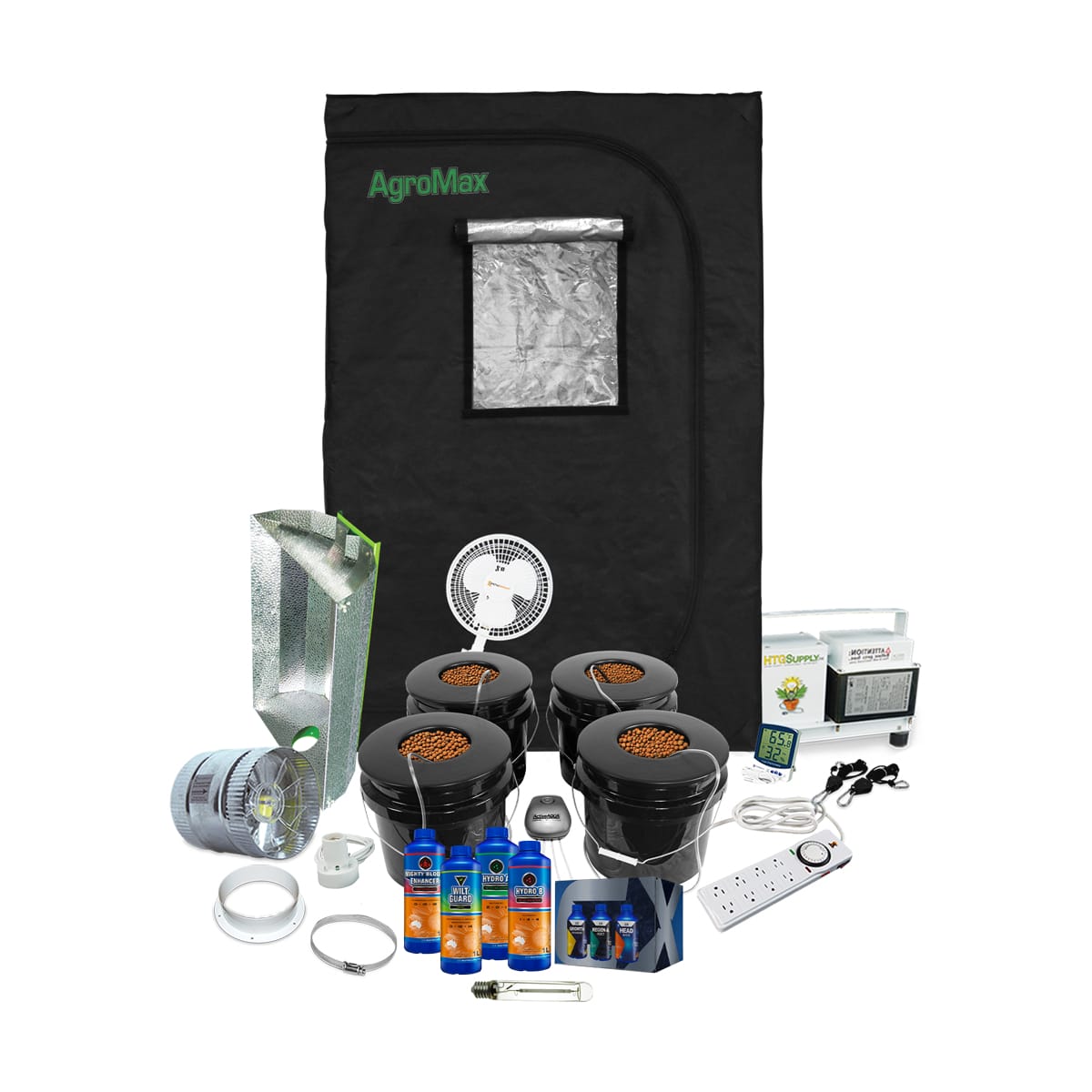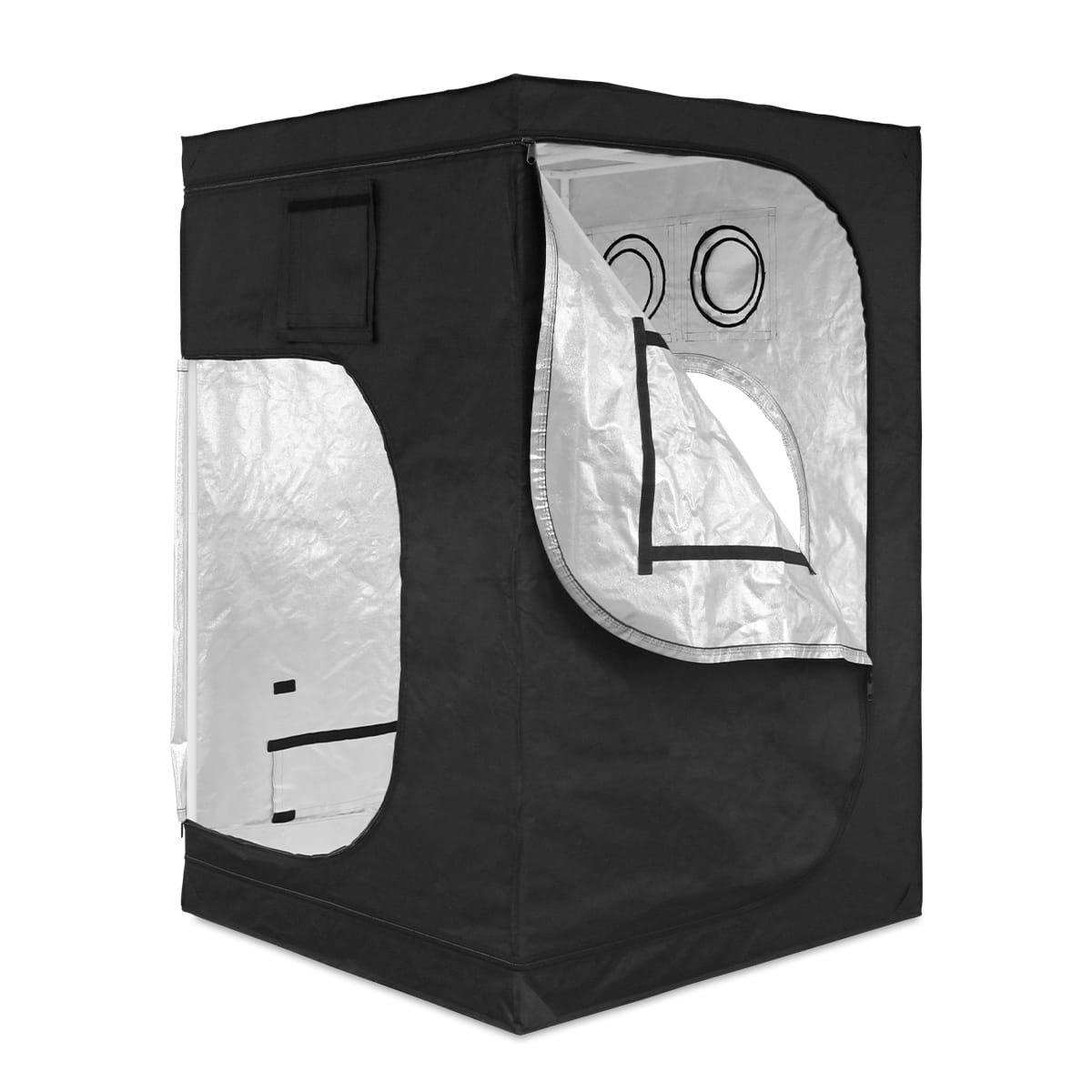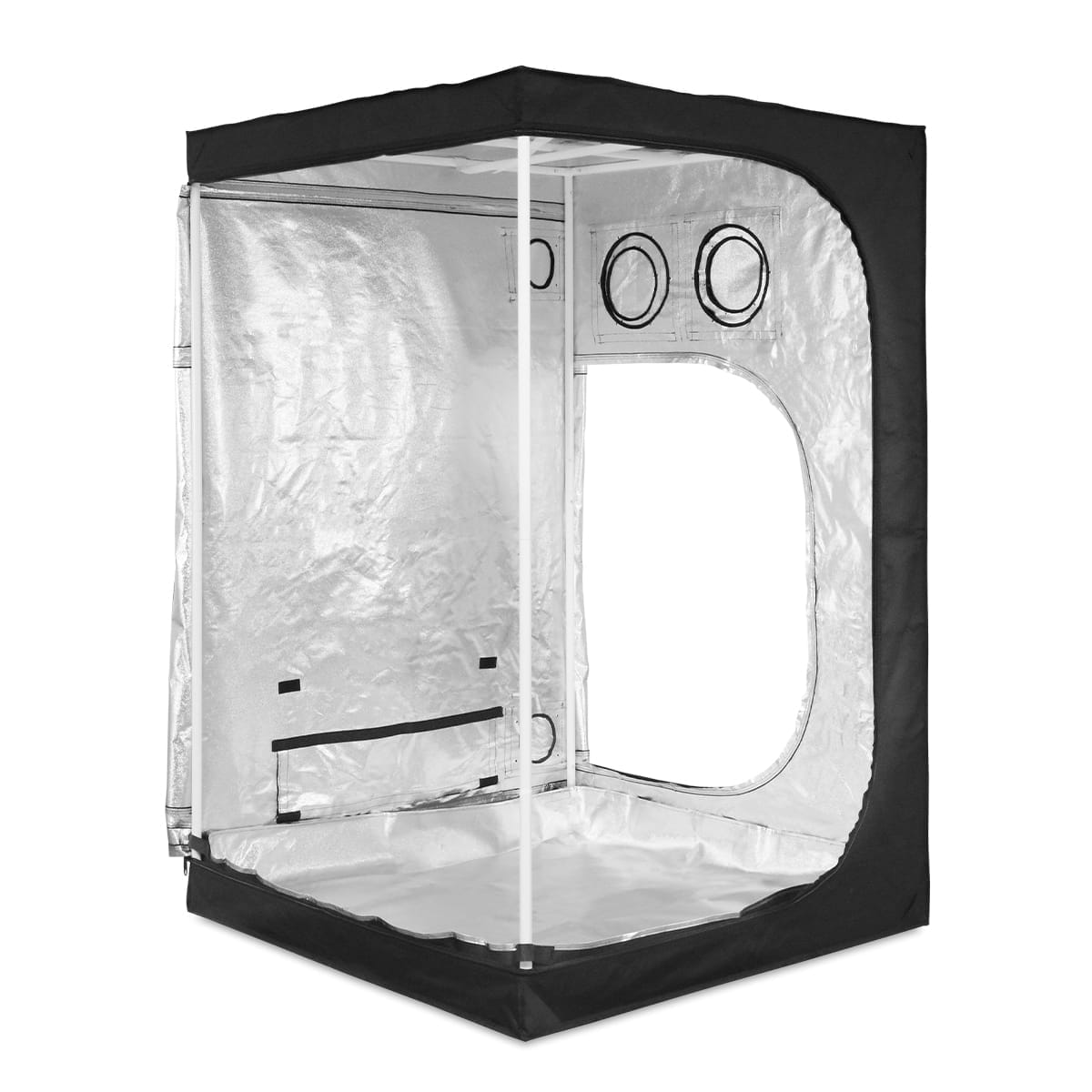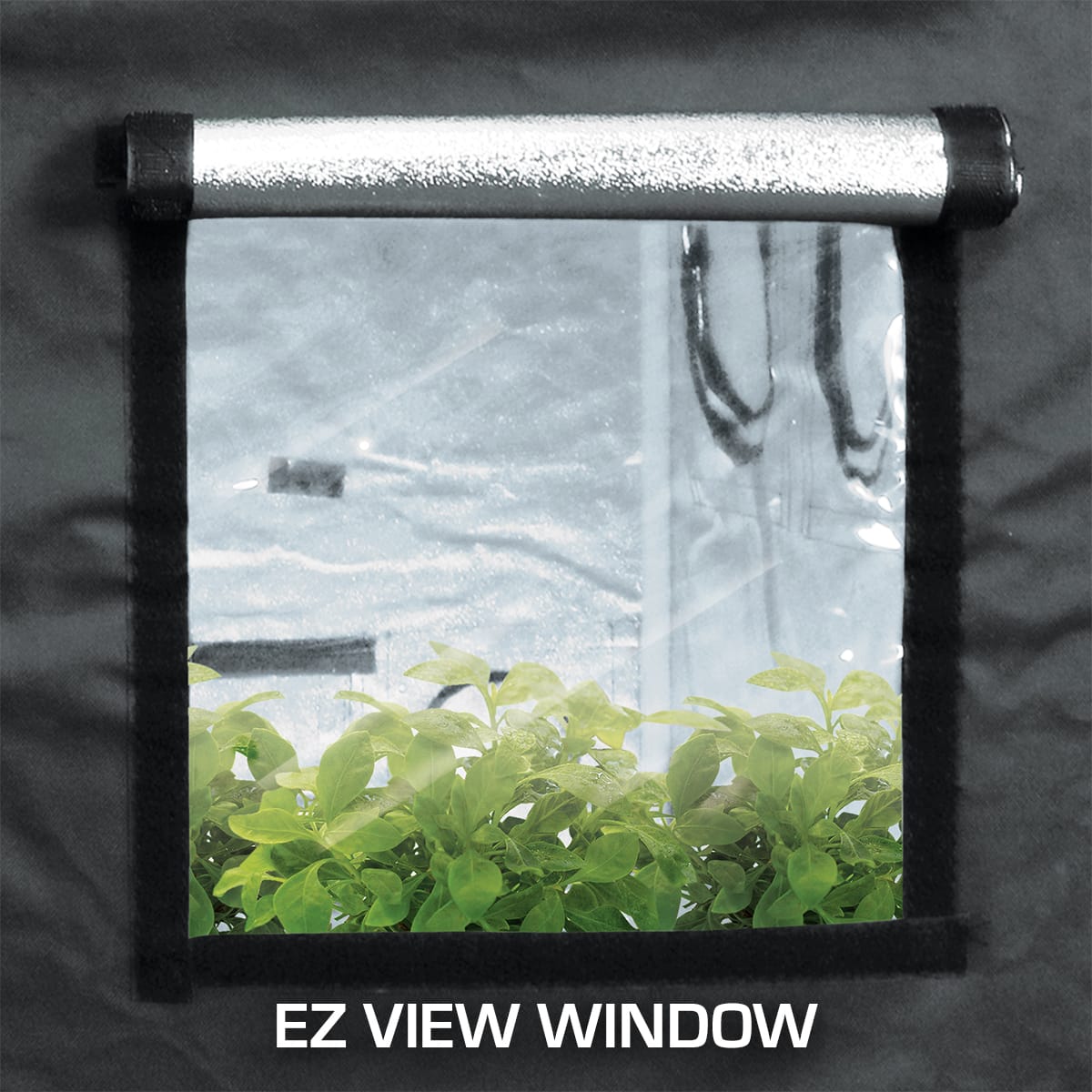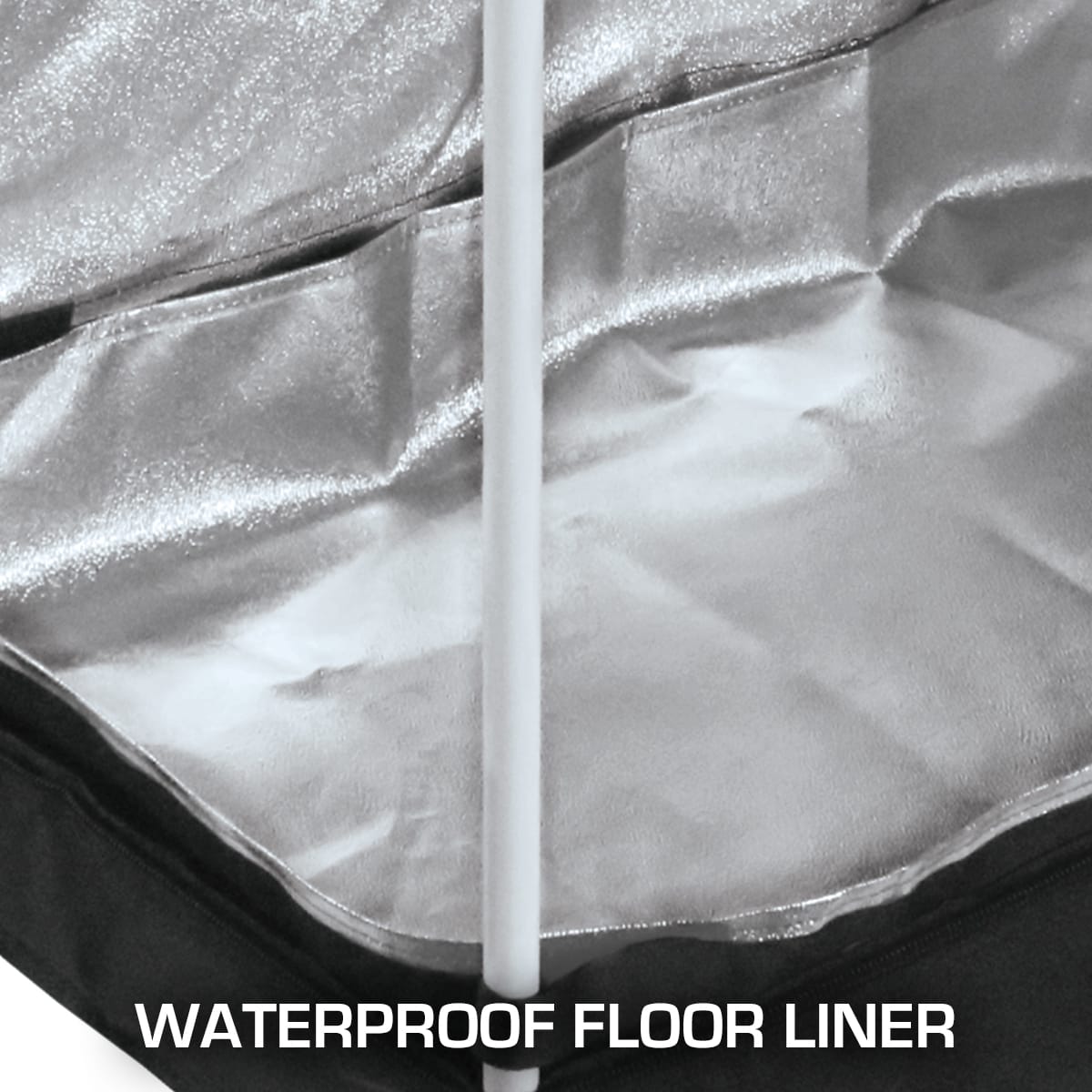 HTG Supply 400w Original Stacker Hydroponic Grow Tent Kit
This 3x3 grow tent kit includes the AgroMax Stacker grow tent, perfect for a mid-sized and portable grow space. The included tent is perfect for growers wanting a nice-sized indoor garden without having to sacrifice closet space. Get everything you need to grow in this 3x3 tent kit including a high-powered 400w grow light, hydroponic system, ventilation, CX Horticulture nutrient bundle, and more! PACKAGE INCLUDES: (1) AgroMax Original Stacker grow tent, (1) HTG Supply 400-watt complete HPS grow light with bulb (4) Bubble Boy Single Shot DWC 3.5-gallon DWC hydroponic systems, (1) CX Horticulture Nutrient Bundle, and other essential tools. Grow Tent Dimensions: 3' x 3' Grow Light Type: HPS (upgrades and MH bulbs also available) Grow Light Wattage: 400w Grow Light Ballast: 400w HPS ballast (upgrade to a switchable ballast for HPS / MH setups) Grow Medium: Hydroponics (DWC)
Overview
HTG Supply 400w Original Stacker Hydroponic Grow Tent Kit
The HTG 400w Original Hydroponic Grow Tent Kit includes everything needed to get a successful hydroponic garden growing in no time! HTG Supply is proud to have served the needs of growers nationwide for over a decade! We know, through years of working with and listening to our customers, that trying to piece together the right indoor garden with all of the options available can be time-consuming and frustrating. We've answered the call by developing our line of complete, "plug & play" grow tent kits. All of the top-quality equipment and products offered in HTG Supply complete grow tent packages are properly sized and selected to work in harmony and produce a full harvest. Only HTG Supply can offer an incredible deal like this – so take all of the guesswork out of getting set up, and start enjoying your garden in no time with your HTG Supply complete grow tent kit!
Assembled kit measurements: 39″ deep x 39″ wide x 60″ tall
Kit assembles quickly and easily – no tools required. All included electronic devices plug directly into standard household grounded power outlets. All items are shipped in plain discreet packaging.
CX Horticulture Nutrient Bundle
Since manufacturing its first hydroponic product in 1992, CX Horticulture has been committed to developing the highest quality PGR-free fertilizers and crop protection solutions to help growers achieve the best results possible! Your kit includes our premium CX nutrient bundle to get you started right!
Two Part Based Nutrients Hydro A & Hydro B: The CX Two Part base fertilizer meets the rising demand by growers for a strong, stable, and easy-to-use nutrient.
Mighty Bloom Enhancer, Hormone Free Flowering Bulking Agent: Mighty Bloom boosts your yield by sending your plant a powerful signal that the time has come to convert all its previous growth and energy into bud weight. This activates the natural process of taking stored carbohydrates and minerals and moving them to be utilized.
Wilt Guard: Wilt Guard provides your plants with boosted levels of highly available elements that help increase root density and health.
CX Sample Kit Includes 250ml Regen-a-root to Grow Monster Roots, 250ml Mighty Growth Enhancer to Turbocharge Your Growth, 250ml Head Masta – Hormone Free Quality Booster, and Zip-Zag super-tough, resealable 1oz smell-proof bags for storing your harvest!
View CX Horticulture Feeding Schedule
Base kit includes:
(1) AgroMax Original Stacker grow tent
(1) HTG Supply 400-watt complete HPS grow light with bulb
(1) pair rope ratchet grow light hangers
(1) 120v single-outlet mechanical timer
(1) GrowBright thermometer/hygrometer
(1) 6″ inline fan and flange kit
(1) 6″ clip-on circulation fan
(4) Bubble Boy Single Shot 3.5-gallon DWC hydroponic systems
(1) CX Horticulture Nutrient Bundle
Reviews
Only logged in customers who have purchased this product may leave a review.
Related Recommended Products