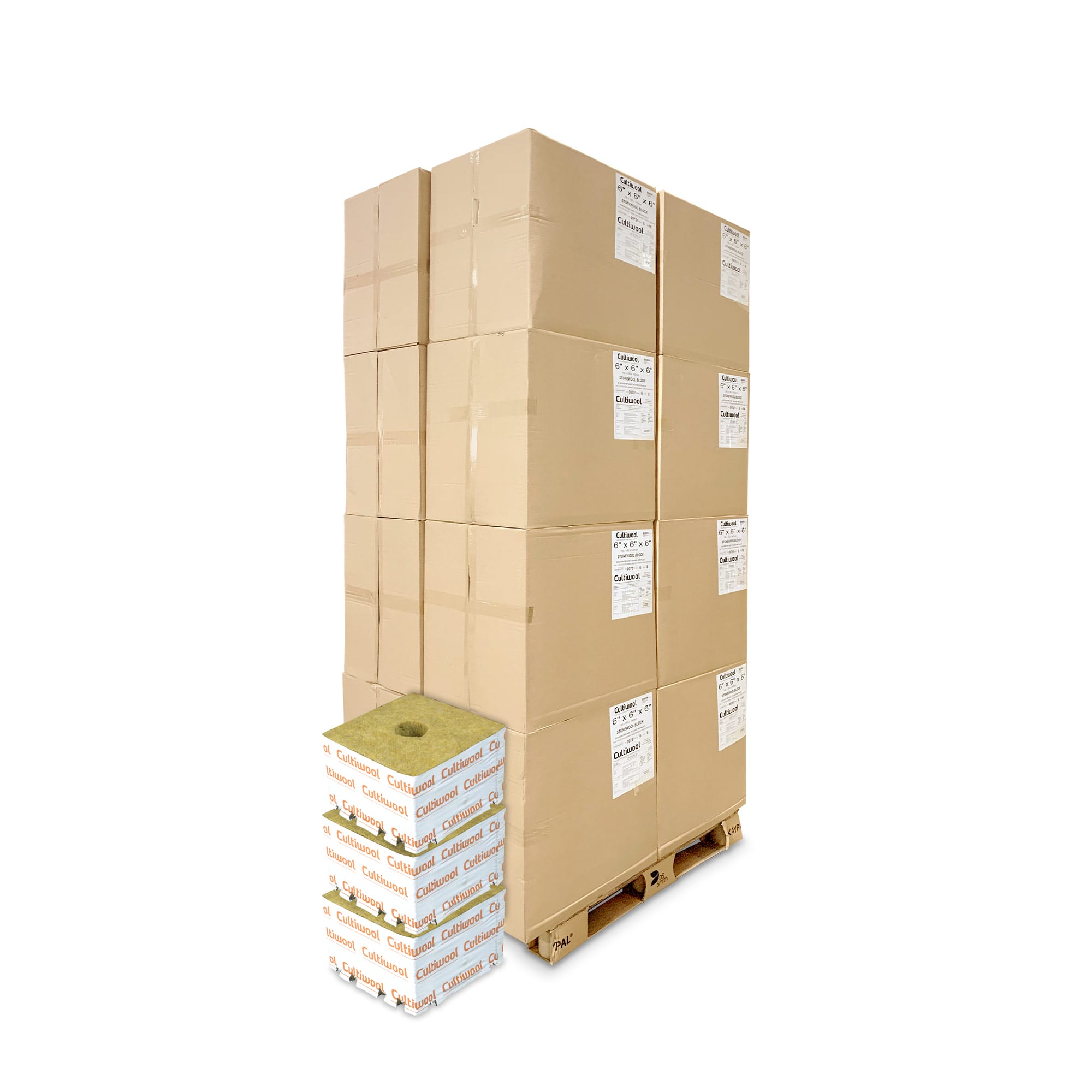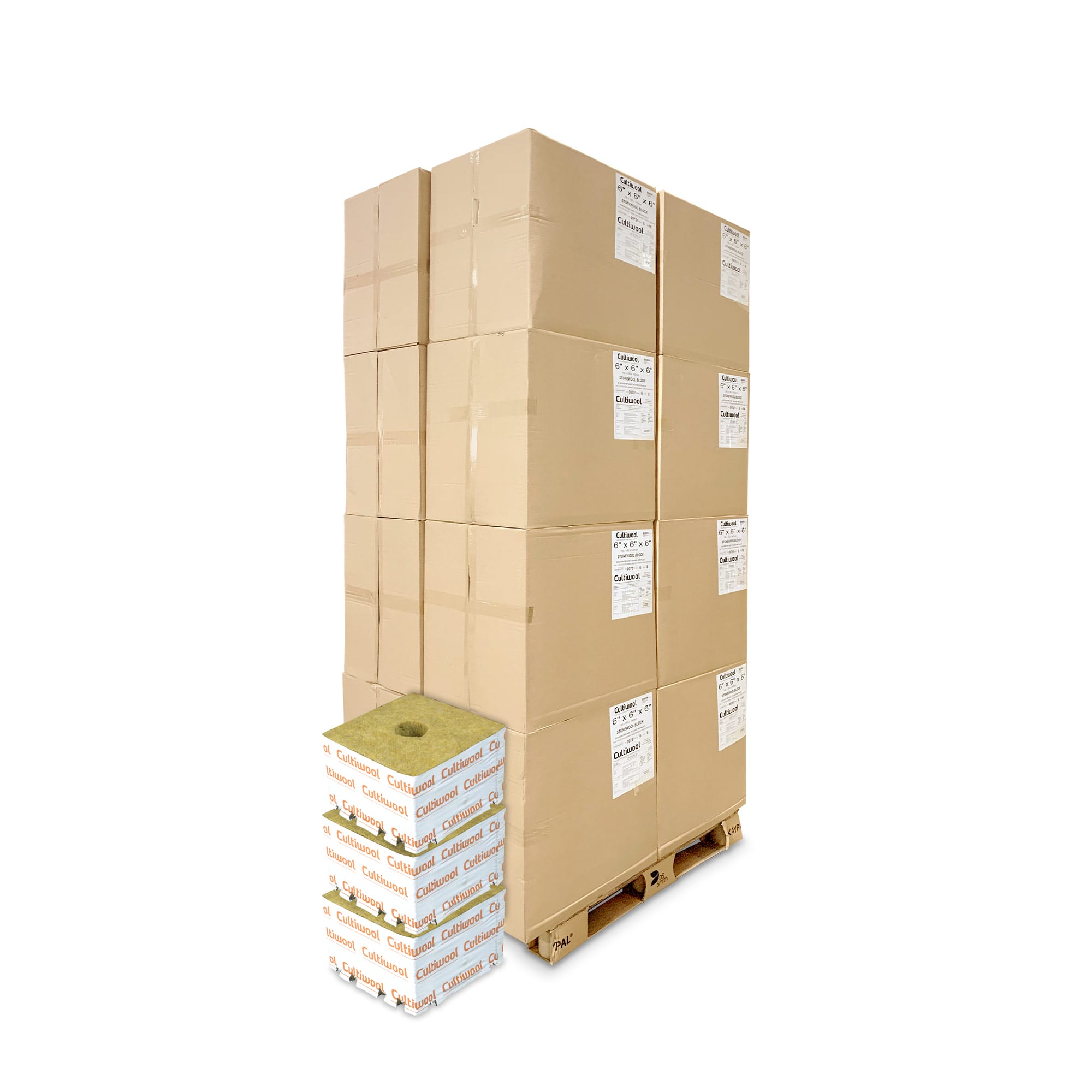 Cultiwool 6 Inch Blocks | Bulk Pallet – 768 Pcs.
Cultilene 6" rockwool blocks provide a high-quality stonewool alternative for hydroponic and indoor cultivation. The 6" Cultiwool cubes are a good size for transition planting or finishing small plants, and they feature a standard-size rockwool macro-plug cutout for easy transplanting of seedling starts. We offer these 6" rockwool blocks for sale individually so you can purchase the right amount to fit your needs.
Quantity – 16 cases | 768 individual blocks
Blocks measure 6"x6"x6"
Low density fiber with firm support
Macro-plug cutout
Overview
Cultilene 6″x6″x6″ Cultiwool Blocks | Pallet of 768
Cultilene rockwool blocks are an excellent substrate solution that will benefit your plants by helping to maintain proper oxygen, water content, PH, and temperature. Their standard rockwool macro-plug cutout simplifies transplanting tasks and saves time.  Cultiwool brand rockwool is known for its low-density fiber structure that provides a proper support base without compromising firmness.
Features
Rapid rooting into plug
Supports Healthy Root Growth
Great for transplanting
Fiber structure with a lower density and no loss of firmness
Vertical fiber structure
Excellent air to water ratio
Fast absorption of water
High water retention
Guaranteed firmness
Related Recommended Products