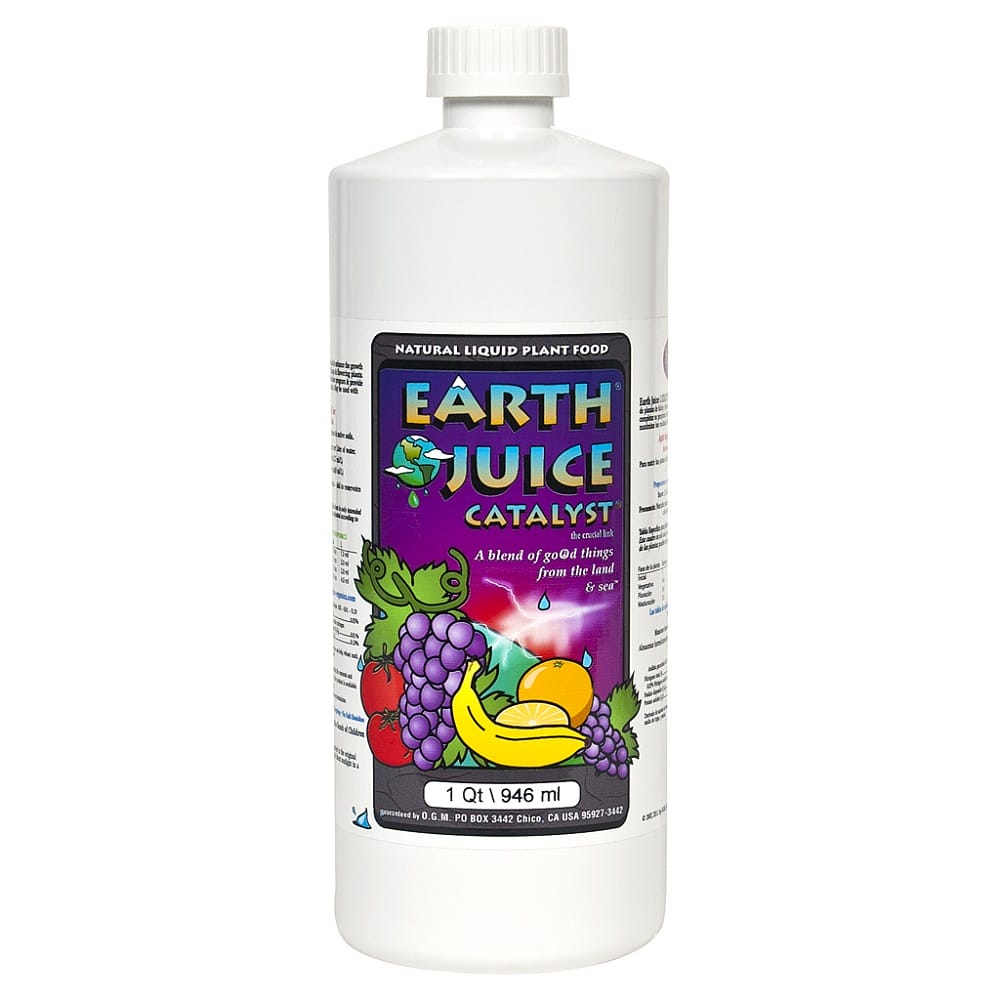 Earth Juice Catalyst
Soil and hydroponic growers can complete their fertilization program with Earth Juice Catalyst, "The Crucial Link". This all-natural additive features a unique blend of oat bran, kelp, wheat malt, molasses, and yeast. Catalyst encourages microbial activity, improves nutrient availability and boosts plant metabolism by facilitating energy transfer within the plant.
Overview
The #1 additive for hydroponics and soil gardeners worldwide since 1991. A natural-organic molasses-kelp based liquid nutrient that aids plant growth and production. To be used as part of a complete fertilization program through all stages of plant development. Also functions as an excellent finishing formula for determinate plants. May be used solely or in conjunction with all soil and hydroponic fertilizers. Earth Juice Catalyst is formulated to be used on indoor or outdoor plants in soil and hydroponic systems.
Directions
Apply with every watering
Early Growth: 0.5 tsp per gallon of water
Veg Phase: 1 tsp per gallon of water
Bloom Phase: 1 tsp per gallon of water
Ripening: 2 tsp per gallon of water
Reviews
Only logged in customers who have purchased this product may leave a review.
Related Recommended Products