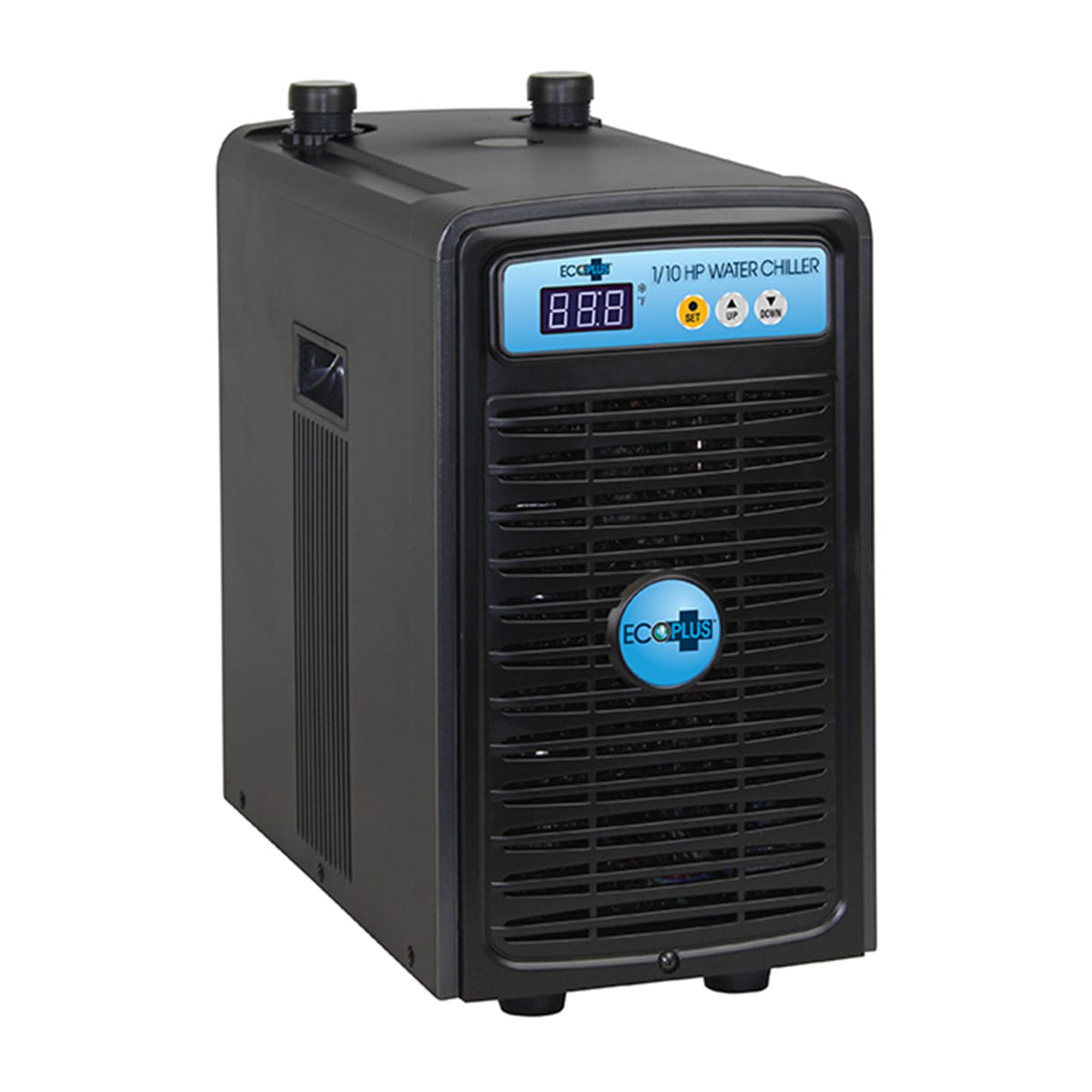 EcoPlus 1/10 HP Chiller
The EcoPlus 1/10 HP Chiller stabilizes and effectively regulates the water temperature in hydroponic systems, reservoirs, saltwater or freshwater aquariums.  The chiller delivers high performance with its innovative technology, each system comes with an anti-corrosive titanium heat exchanger with a high-quality compressor. Easily operate the chiller through the digital LCD display on the front.
1/2" fitting
66-317 GPH flow rate
42 gallon max capacity
Only 2 left in stock
Overview
EcoPlus 1/10 HP Chiller
The EcoPlus Chillers are suitable for use in reservoirs, hydroponic systems, and fresh or saltwater aquariums. Each chiller provides a high-performance titanium heat exchanger for optimum performance and corrosion resistance. The high-quality compressor is extremely efficient and reliable. The micro computer with a digital LCD display allows for easy operation.
Technical Specifications:
Fittings are 1/2 in.
Voltage: 120 V
Hertz: 60 Hz
Wattage: 264 W
2.2 Amps
Pump Size: Minimum 66 GPH/Maximum 317 GPH.
Use with a pump filter bag
Dimensions: 15.75 in W x 8.58 in D x 16.34 in H and weighs 28.7 lb.
Related Recommended Products