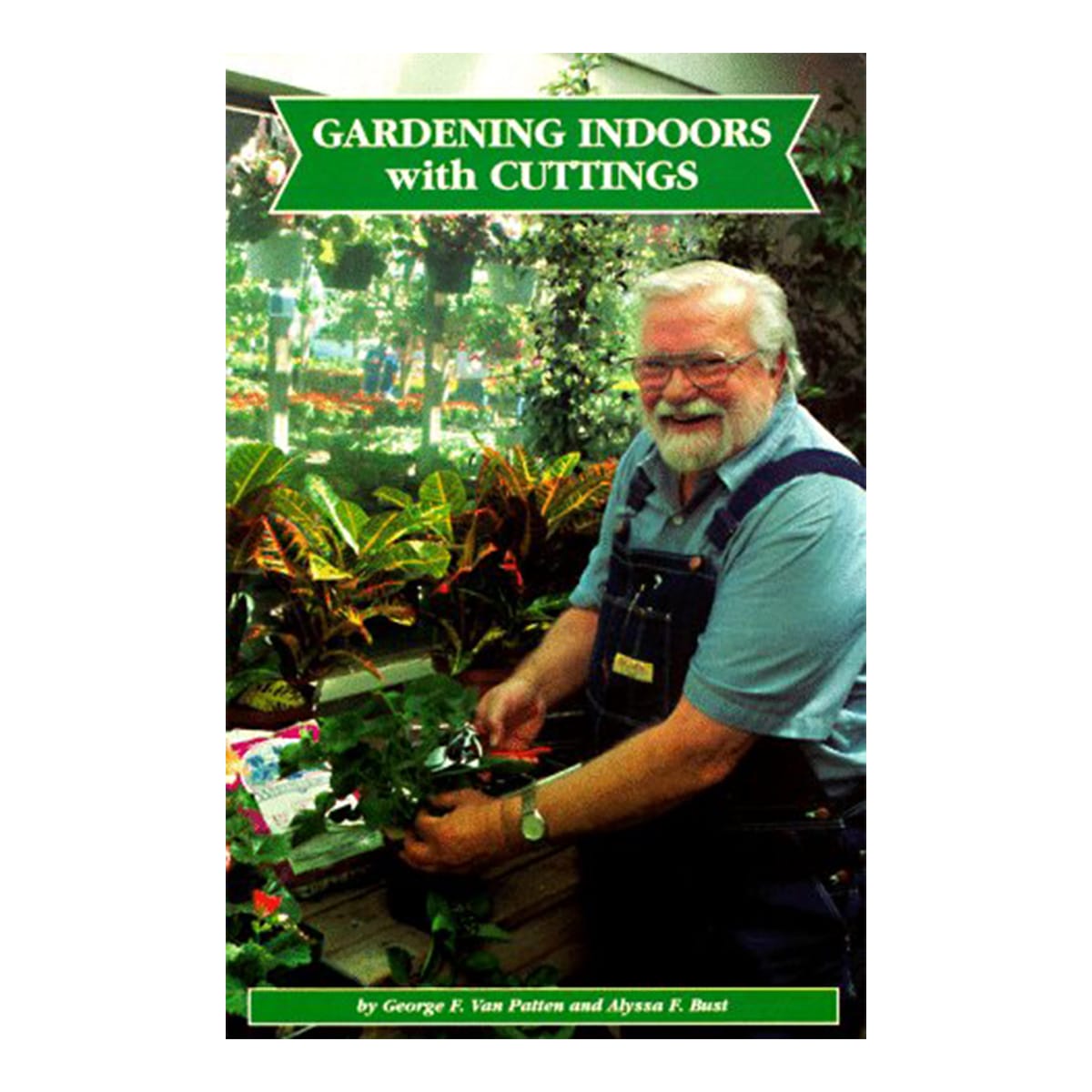 Gardening Indoors with Cuttings
A step-by-step guide on gardening indoors starting from how to take plant cuttings, growing a disease-free garden, controlling environmental factors, and more all the way up to harvest. George F. Van Patten and Alyssa F. Bust go into detail about the most effective methods and information that are useful to beginners and experts alike. Grow the perfect cuttings with Gardening Indoors with Cuttings!
Author: George F. Van Patten & Alyssa F. Bust
Print Length: 96 Pages
ISBN-10: 1878823205 ISBN-13: 978-1878823205
In stock
Overview
Gardening Indoors with Cuttings
Loaded with the most productive methods and information, this text with step-by-step instructions teaches beginners and experts alike how to take perfect cuttings and grow a disease-free garden with high yield.
Book covers:
How to grow a disease-free garden.
How to experiment to achieve the highest yields.
How to control temperature, humidity and lighting with ease.
How to build a misting chamber.
How to take common cuttings: softwood, hardwood, semi-hardwood, leaf, root, division, air layering, plus grafting and more!
How to choose between the latest rooting hormones.
How to set up a perfect environment for cuttings.
How to take cuttings with 100 percent results!
About the Author:
I have been fascinated with indoor gardening for more than 20 years. In the early 1980s there was little information on the subject, so I started to do research. I made hundreds of phone calls and visited countless nurseries. Soon I started writing articles in the Organic Gardening, Houseplant and the Growing Edge Magazine. The research progressed into the Gardening Indoors Series – NEW REVISED GARDENING INDOORS, GARDENING INDOORS WITH CO2, GARDENING INDOORS WITH CUTTINGS, GARDENING INDOORS WITH HID LIGHTS, GARDENING INDOORS WITH ROCKWOOL. This is the only series of books that deals with indoor gardening and High-Intensity Discharge lighting. The series has helped hundreds of thousands of indoor gardeners enjoy exotic flowers and vegetables grown indoors.
Specifications
Dimensions
8.5 × 5.5 × 0.25 in
Reviews
Only logged in customers who have purchased this product may leave a review.
Related Recommended Products