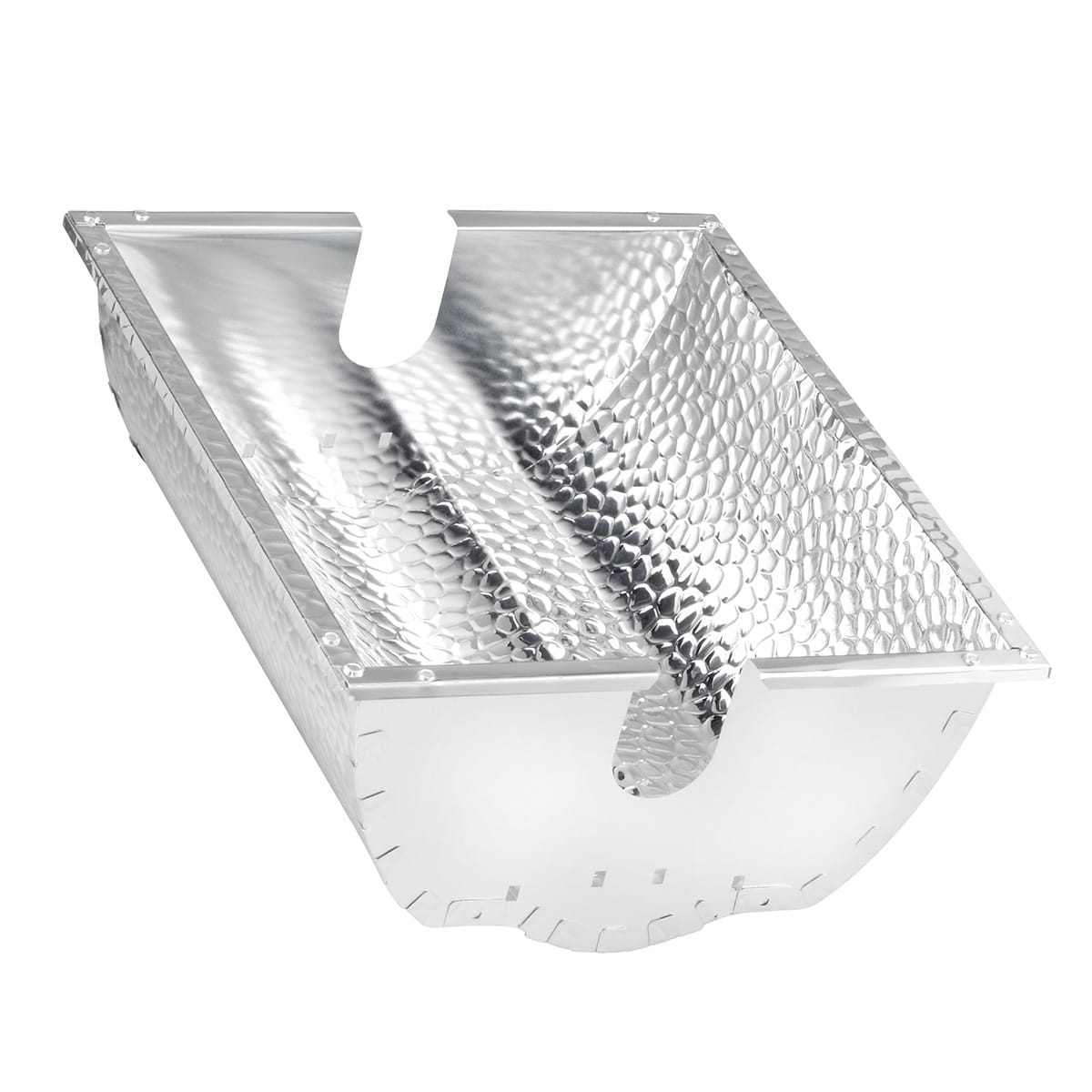 Gavita HortiStar96 1000w DE Reflector Replacement
One of the most popular reflectors on the market, the Gavita HortiStar96 1000w DE Reflector is compatible with double-ended 750-1000W HPS lighting. The reflector is made with high-grade Miro aluminum that reflects and distributes light evenly to your plants. The medium-wide beam angle of the reflector provides optimal lighting at an angle of 135°,  similar to that of the sun.
Replace every 1 to 2 years
For 750-1000W DE fixtures
Material: Miro aluminum
Out of stock
Overview
Gavita HortiStar96 1000w DE Reflector
The HR96 reflector is made of a very high-grade Miro aluminum with 95% efficiency, which provides optimal reflectance of light to your crop. The shape of this reflector may look like a deep reflector, but it actually gives you a medium-wide beam angle of about 135 degrees! The spread of the Pro 1000 equipped with the HR96 DE reflector is about 4 x 6 ft (110 x 180 cm) at 3 ft distance in overlapping plans, providing light levels of up to 1000 µmol s-1 m-2. For double-ended 1000 watt lamps.
Replaceable reflector
The bracket is designed to be able to change your reflector quickly. Miro aluminum can not easily be cleaned, and when you clean it, it will never be as good as a new reflector. It's recommended to change reflectors every year in a "dirty" environment (dust, foggers, sprays) or every two years in a clean environment.
Features:
For double-ended 750-1000W HPS
Beam angle of 135°
Suitable for overlapping plans.
Designed for uniformity penetration
Plug & play Horitstar replacement reflector
Plug & play Proline replacement reflector
Reviews
Only logged in customers who have purchased this product may leave a review.
Related Recommended Products