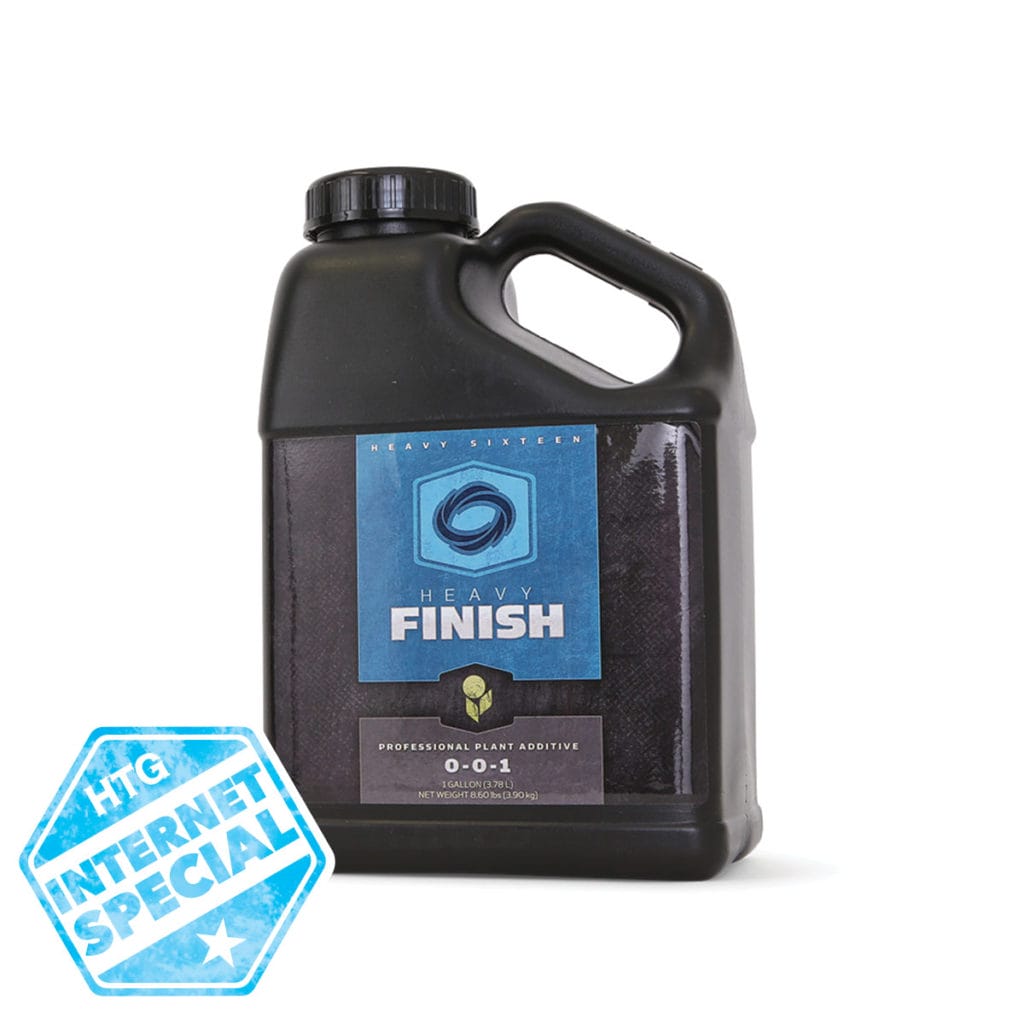 Heavy 16 Finish
Achieve optimal flavor with Heavy Finish (0-0-1) by Heavy 16. When used as a final media flush, no higher level of cleansing can be achieved than with Heavy Finish, an all-natural flushing agent that changes water's molecular structure, thereby making it more penetrable. When used in conjunction with other nutrients during the flower cycle, this bio-regulator will cause your crops' genetics to express the heaviest aromas, colors and oil content. Containing scientifically-enhanced natural chelating structures, Heavy Finish cleanses sub-par nutrient regimens, eliminating heavy metal exposure threats. A versatile flushing agent, some users combine Heavy Prime and Heavy Finish in the last week to enhance natural aromatic fragrances, while others just use Heavy Finish with pure water. Whatever your growing objectives, look to Heavy Finish for horticultural superiority. Offer valid online only. Price at HTG Supply retail locations may vary.
Overview
Heavy 16 – Purifying Your Harvest
Heavy Finish (0-0-1) is crafted to run optimally with Heavy 16 premium base nutrients and select additives, but can be incorporated into any existing plant nutrient program. This product is designed to be used at the very end of the bloom phase; it will literally leech all the chlorophyll out of the plant. It is used to flush plants at the end of the flower cycle, not to be used as an in-between flush.
Directions
Heavy 16 Official Feed Schedule
Derived from potassium sulfate
Offer valid online only. Price at HTG Supply retail locations may vary.
Reviews
Only logged in customers who have purchased this product may leave a review.
Related Recommended Products