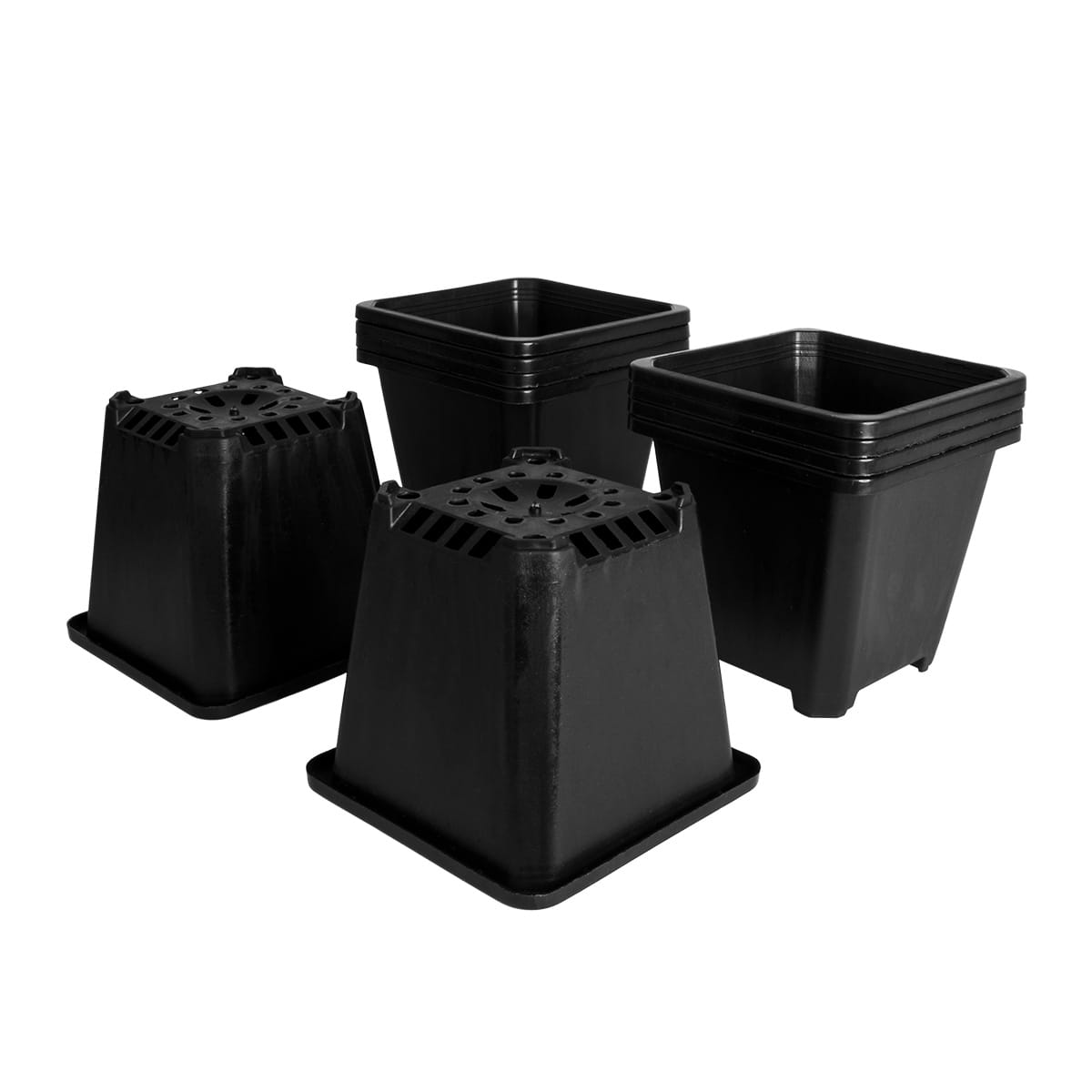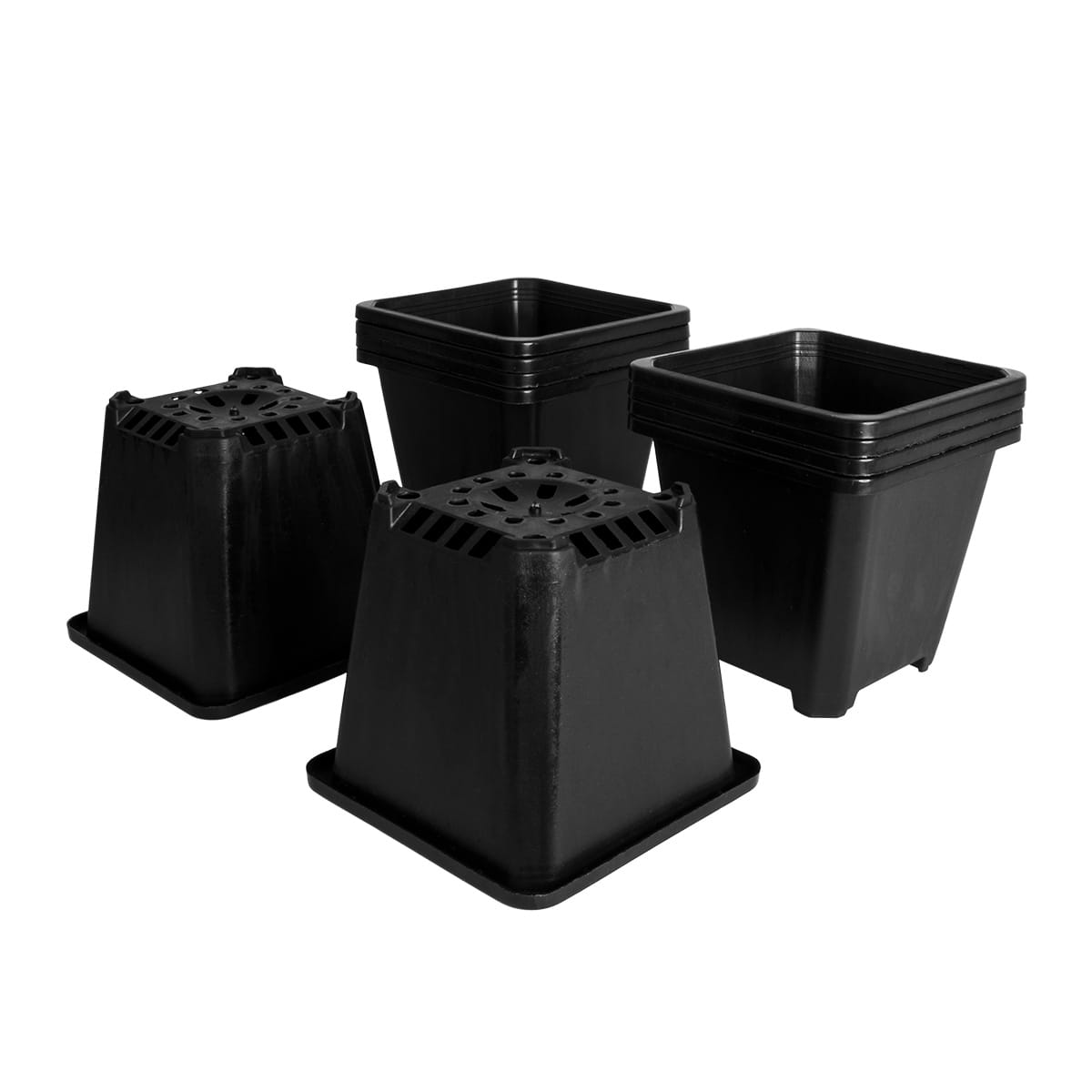 HTG Supply 3.5 Inch Plastic Nursery Square Pot
The HTG Supply 3.5" Square Nursery Pots are economical and effective in design, ideal for growers looking to maximize their space and profits. Featuring 38 drain holes thoughtfully placed along the bottom keeps soil drained and prevents overwatering. These drainage holes are placed along 3 different levels in order for air to travel throughout the roots and promote aeration. Built with a high-quality injection molded plastic, nursery pots are durable and can be reused for future seasons. Comes in bulk sizes perfect for commercial growers.
Overview
HTG Supply 3.5 Inch Plastic Square Nursery Pot
Made with injection molded polypropylene plastic, the HTG Supply Square Nursery Pot are sturdy containers excellent for housing smaller plants, starting seeds, cuttings, transplanting plants, and more. The smart economical square design maximizes your grow area by reducing wasted space that comes from using round pots. The bottom of the pot features 38 drain holes placed on 3 different levels to ensure proper drainage and prevent overwatering. Nursery pots are durable and designed for long-term use, when done simply stack them together for easy storage.
Comes in bundles of 10 up to 100.
Reviews
Only logged in customers who have purchased this product may leave a review.
Related Recommended Products