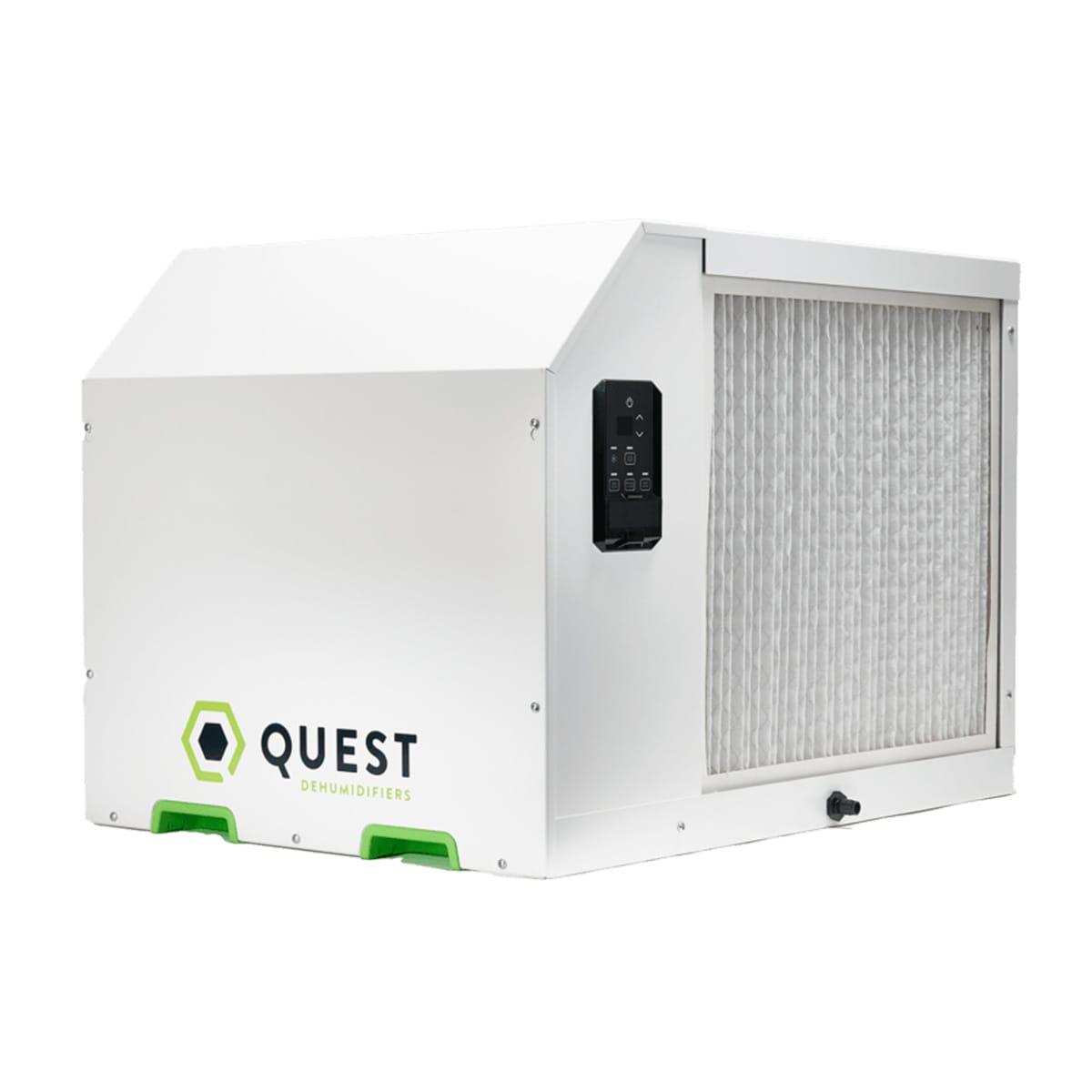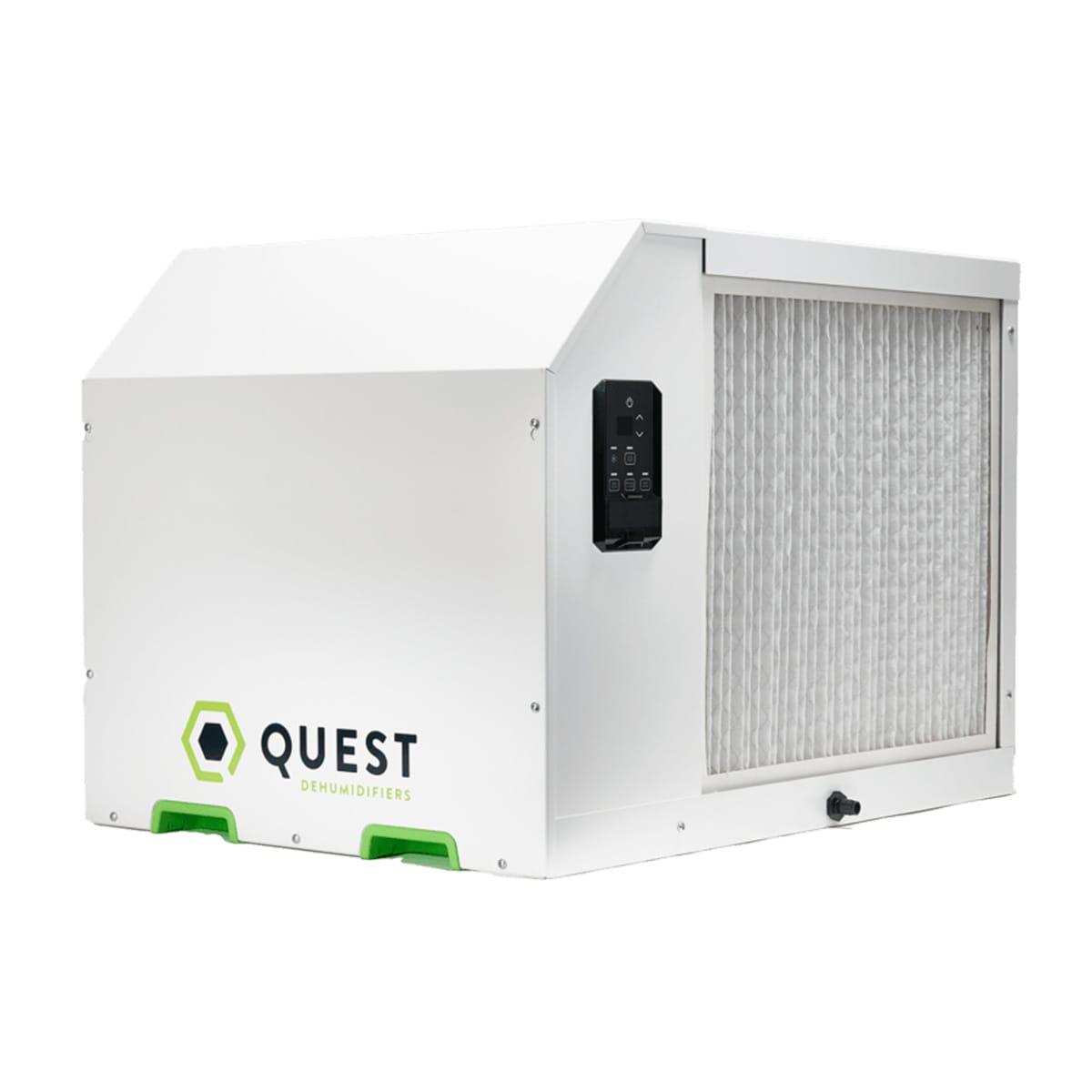 Quest 335 Commercial Dehumidifier
The Quest 335 is a heavy-duty dehumidifier for commercial growers that removes over 50 gallons in large grow houses at only 9.3 KWh a day. The Quest 335 is one of the most cost-effective dehumidifiers in the industry thanks to its efficient performance. Featuring the multi-coil technology also seen in the Quest 506, the air is first cooled then water is pulled from the air, and once it reaches the third coil the energy is recovered to be reused. The Quest 335 consistently operates at an optimal 900 CMH with the variable speed fan, which adjusts speed automatically to compensate for changes in pressure. In comparison to a standard dehumidifier of the same size, the Quest 335 cuts operating costs up to $85,000 over a 5-year period.
Power: 1565 watts
Capacity: 350 pints/day
Overhead or ground placement
Out of stock
Overview
Quest 335 Commercial Dehumidifier
The Quest 335 dehumidifier is engineered specifically for commercial growers facing the heavy workload of grow houses filled with moisture-producing crops. At the core of Quest's 335 is a pressure switch connected to a variable speed fan. When the switch detects a change in pressure (primarily due to a dirty filter), the fan slowly ramps up its speed to maintain the desired CFM, which results in consistent humidity control. The Quest 335 uses a multi-coil design similar to the one used in the Quest 506. The end result is 335 pints of water pulled from the air every 24 hours at 80F and 60% relative humidity at 9.3 KWh. When you combine the dollars associated with energy consumption, reduced air conditioning usage, and the consistent environment the filter compensation feature provides, the 335 is one of the most cost-effective units on the market.
OPERATION:
SPECIFICATIONS:
WATER REMOVAL: 350 PINTS/DAY AT 80F, 60% RH
EFFICIENCY OF 9.3 PINTS/KWH
POWER: 9 AMPS, 208-230V
ONBOARD DEHUMIDISTAT
TERMINAL BLOCK WITH 24V WIRING FOR EXTERNAL CONTROL OPTIONS
REQUIRES A BUCK/BOOST TRANSFORMER TO RUN ON 277V
Reviews
Only logged in customers who have purchased this product may leave a review.
Related Recommended Products