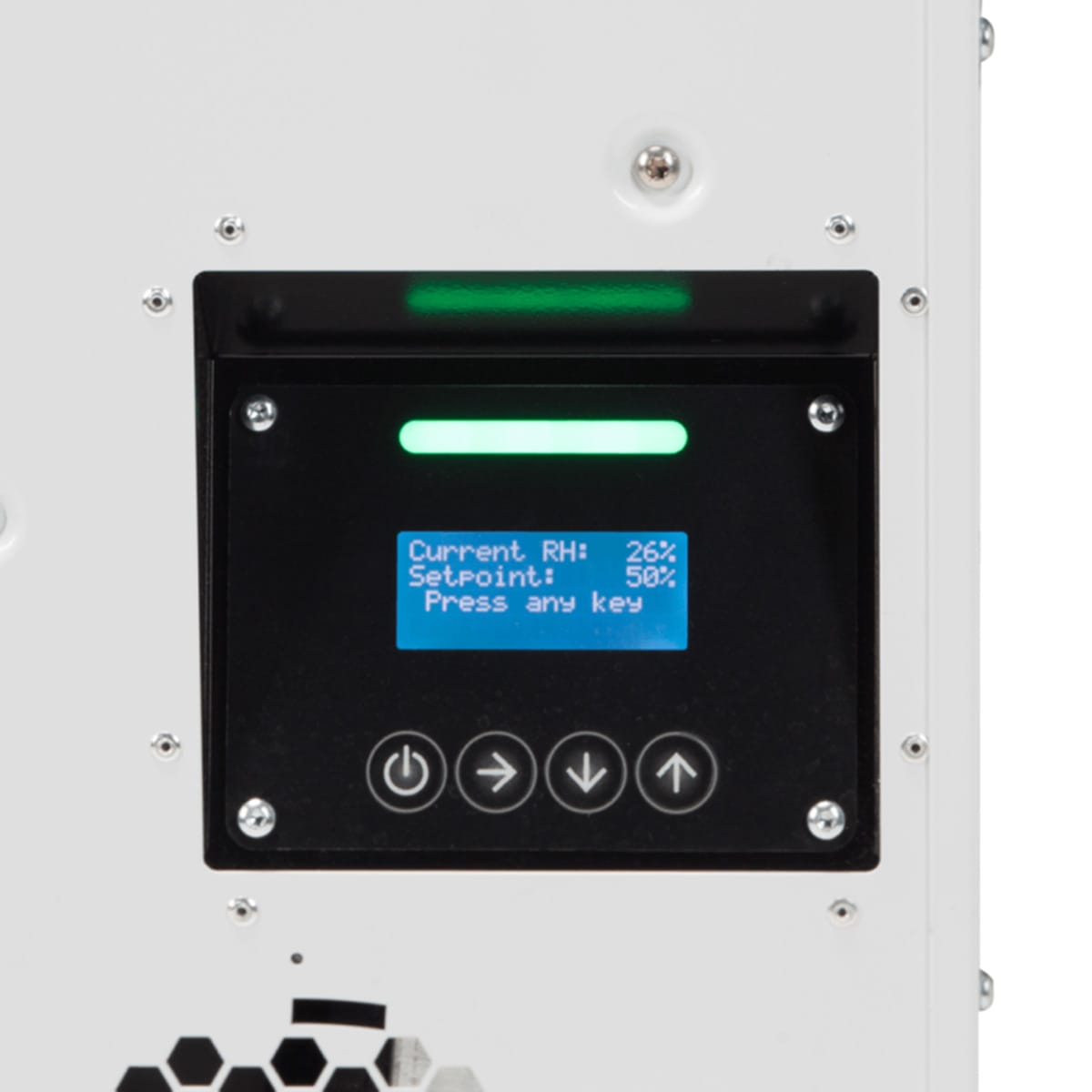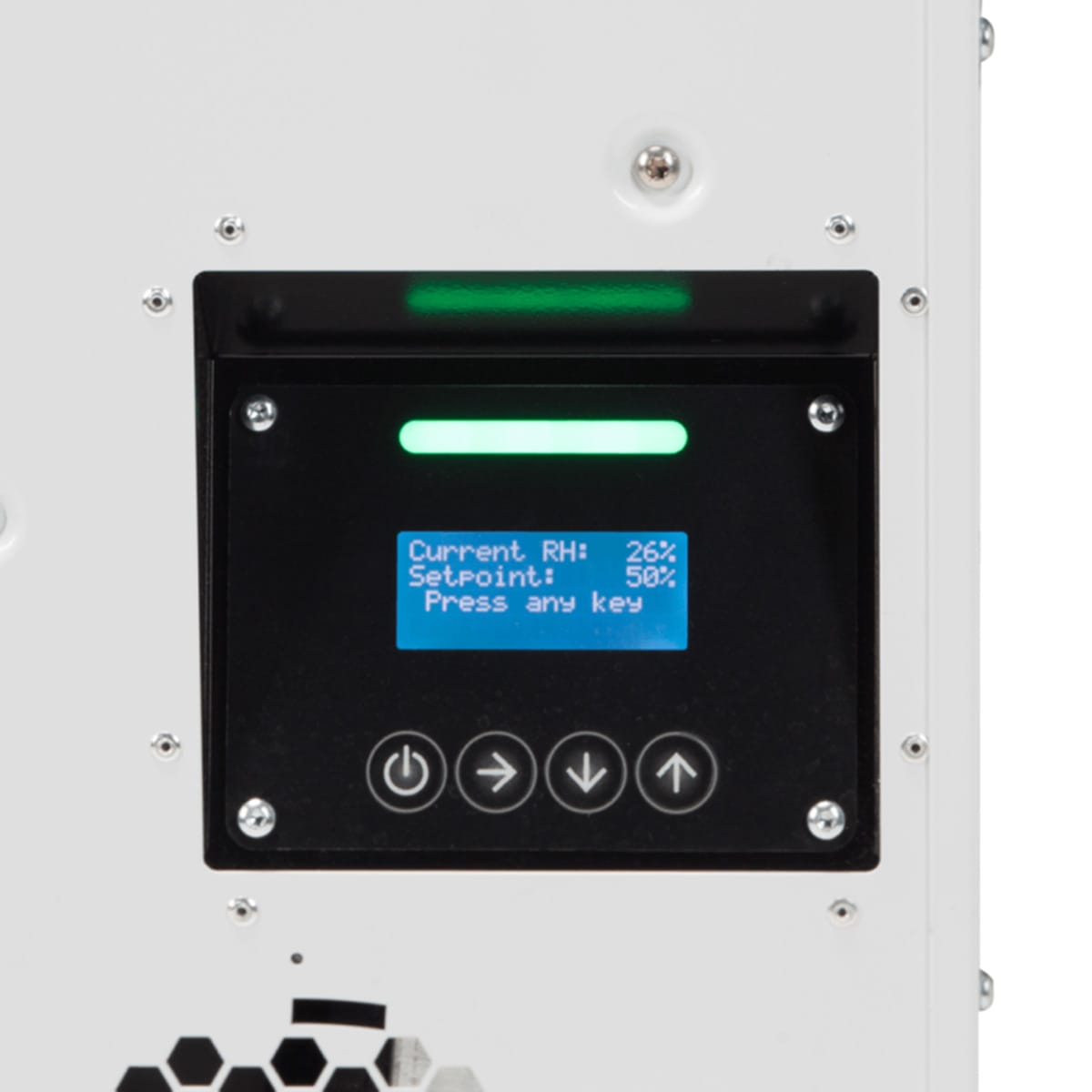 Quest Hi-E 195 Portable Dehumidifier
The Quest Hi-E 195 is a portable dehumidifier that removes up to 195 pints per day at 80 F / 60% RH. Leading the industry in portable dehumidifiers in energy-efficient consumption, a standard dehumidifier removes only 2-3 pints per kilowatt hour while Hi-E 195 almost doubles that at 5.4 pints/kWh. Adjusting relative humidity is easy with the onboard dehumidistat going from 20-80% and a positive on and off mode. The actual body of the dehumidifier is sturdy and built to withstand daily use, both the 120 and 195 models come with four casters for mobility.
Power: 1500 watts
Capacity: 195 pints/day
6' power cord 115v
Overview
Quest Hi-E 195 Portable Dehumidifier
Get the flexibility you need in an economical package with the Hi-E DRY 195 portable dehumidifier. The Hi-E DRY 195 was designed for areas demanding higher capacity equipment to help eliminate mold, mildew, and their odors. The Hi-E DRY 195 is controlled by an onboard dehumidistat adjustable from 20 to 80% RH, along with positive "On" and "Off" settings.
OPERATION:
SPECIFICATIONS:
195 PINTS/DAY AT 80F, 60% RH
EFFICIENCY OF 5.4 PINTS/KWH
ONBOARD DEHUMIDSTAT
5-YEAR WARRANTY
MOVABLE COMPACT UNIT
INTERNAL CONDENSATE PUMP
Reviews
Only logged in customers who have purchased this product may leave a review.
Related Recommended Products