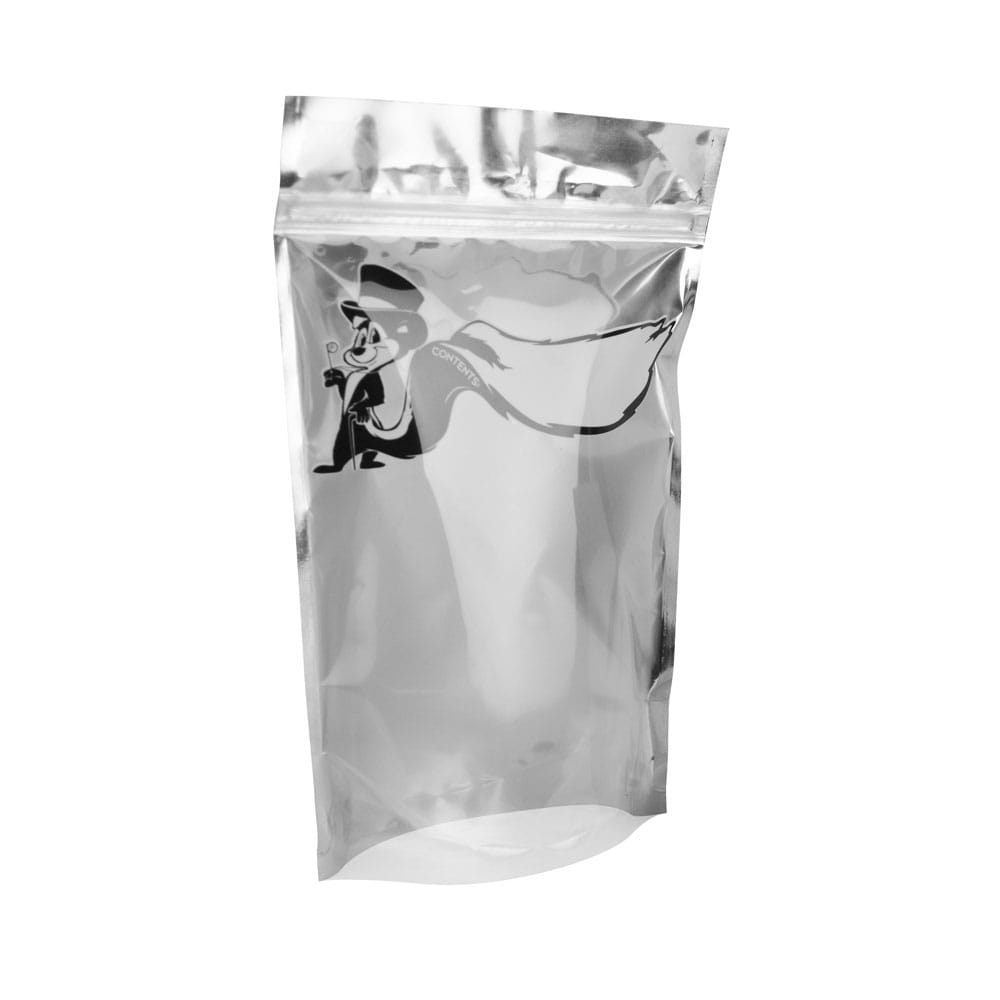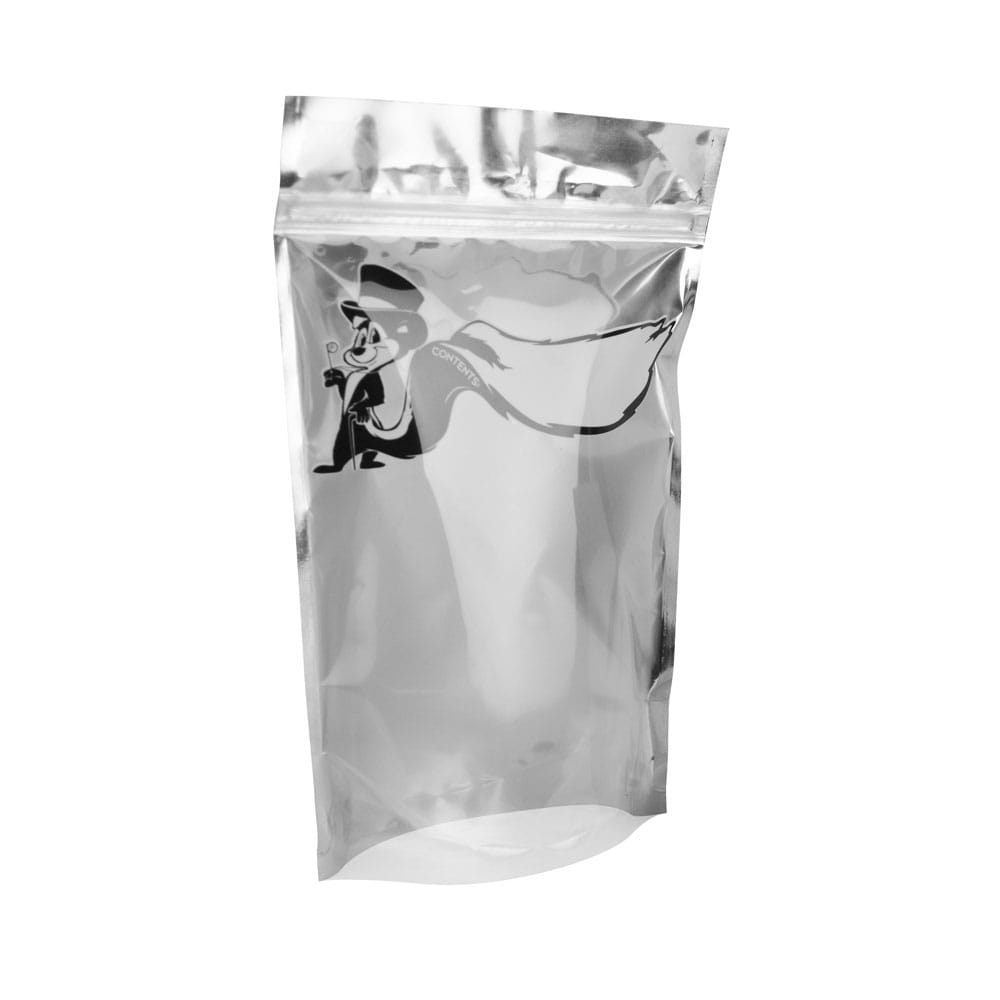 Skunk Lock Bag – Large
Skunk Lock Smell-Proof bags keep aromas and freshness in! Smell and flavor can mean all the difference in the world when talking about your fresh herbs and spices. The Skunk Lock smell-proof bag combines a special plastic on a mylar backing to create a superior odor barrier. This odor barrier keeps all the particles inside the bag until you are ready to use it. These bags not only come with a secure zip locking feature they also can be heat sealed for extra protection. For more smell-proof storage solutions, check out CVault Boveda humidor containers. These high-quality containers are odor-proof and designed perfectly for use with Boveda Packs to keep your dried goods at peak freshness!
Overview
Skunk Lock Smell Proof Storage Bags
HTG Skunk Lock Poly/Mylar bags provide a superior freshness barrier for your favorite herbs/spices and more. A heavy-duty zipper-lock ensures aromas and flavors are kept inside until you are ready to enjoy them, and bags can be heat-sealed for extra freshness protection. Perfect for display, Skunk Lock bags feature a clear front with labeling area and convenient stand-up gusseted design.
Features:
Heavy-duty zip lock freshness seal ; heat-seal capable
Gusseted to fit more ; stands upright when filled
Printed logo with labeling area
Dimensions: 9″ x 6″ x 2.5″ (LxWxD)
All Available Skunk Lock Sizes:
Small = 5″ x 3.25″ x 1″ (HxWxD)
Medium = 7″ x 4.75″ x 2.5″ (HxWxD)
Large = 9″ x 6″ x 2.5″ (HxWxD)
XL = 17.75″ x 12″ x 4.5″ (HxWxD)
Reviews
Only logged in customers who have purchased this product may leave a review.
Related Recommended Products