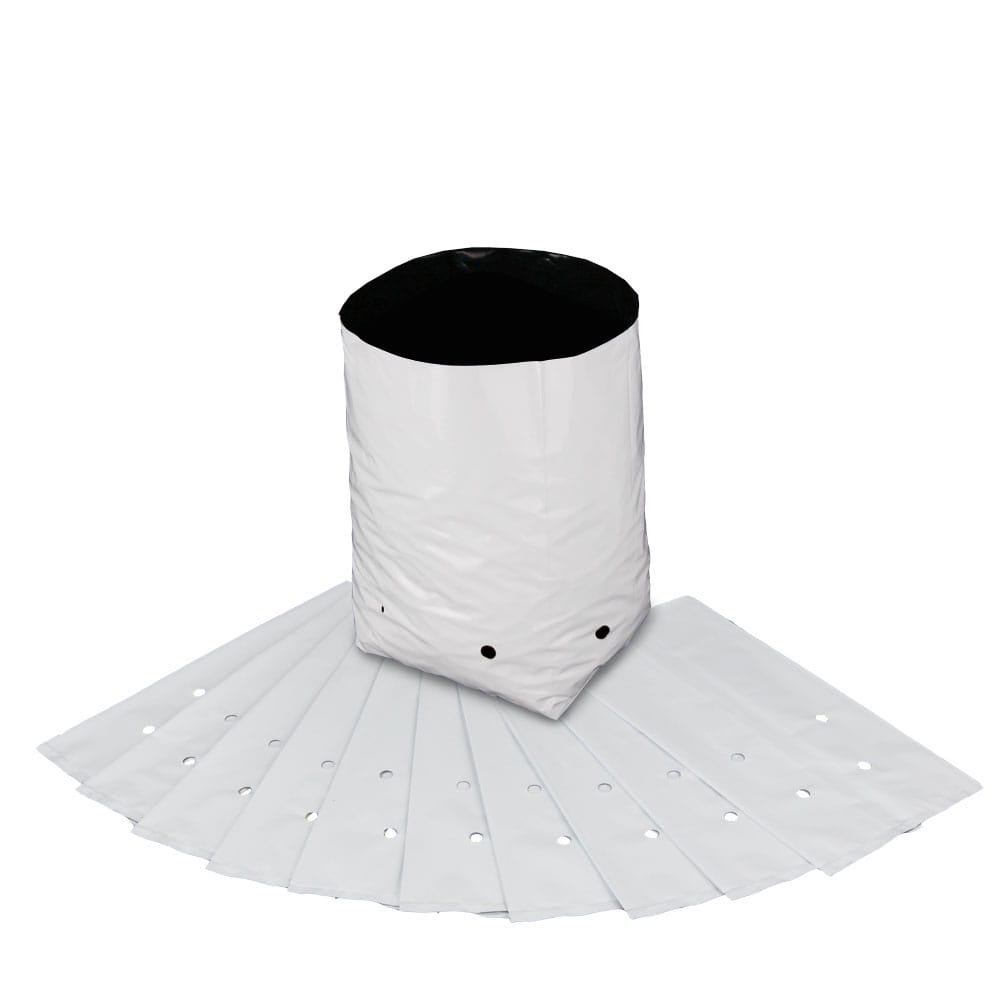 2 Gallon Poly Grow Bags
These two gallon grow bags are a great inexpensive poly grow bag, designed with fluted side walls and pre-punched bottom drainage holes.  Having the right equipment and supplies is critical for the best grow possible, pick up two gallon grow bags for your next indoor gardening project! Measures 10" H x 6.75" W x 5.5" L x 60 Micron Thick
Overview
HTG Supply 1/2 – 10 Gallon Poly Grow Bags
Inexpensive Poly Grow Bags for all-season growing. Each bag comes with fluted side walls and pre-punched bottom drainage holes to give your plants the best conditions to grow in. The outside features a white plastic outer layer for writing details and reflecting light. The inner layer is coated in black to absorb light and prevent algae growth from forming.  Low-cost alternative to nursery pots and ceramic pots. Comes flat for easy storage, and once filled up with media grow bags become a cylinder shape.
Sold in packs of 10, 25, 50, and 100 grow bags. Measures 10″ H x 6.75″ W x 5.5″ L x 60 Micron Thick
Size Guide:
Reviews
Only logged in customers who have purchased this product may leave a review.
Related Recommended Products