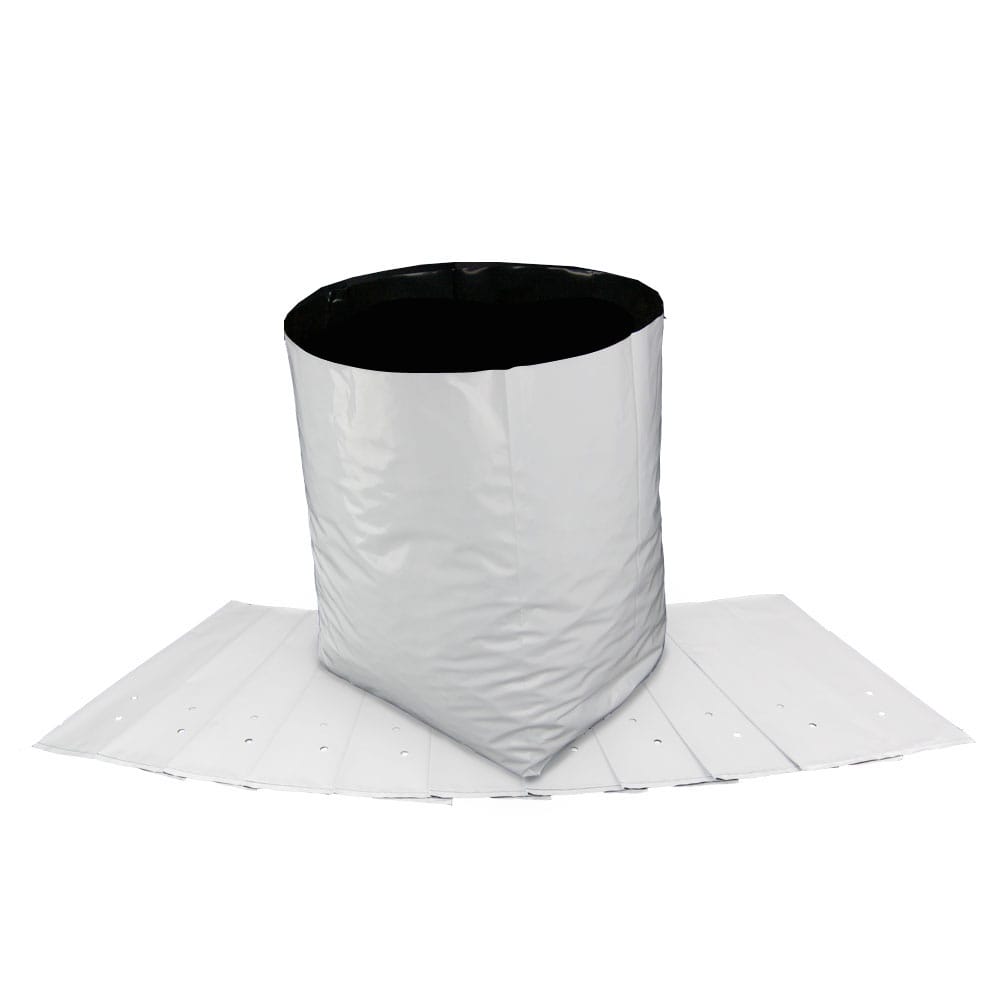 7 Gallon Grow Bags
These 7 gallon grow bags are a great inexpensive poly grow bag, designed with fluted side walls and pre-punched bottom drainage holes.  Having the right equipment and supplies is critical for the best grow possible, pick up 7 gallon grow bags for your next indoor gardening project! Measures 16" H x 10" W x 9" L x 90 Micron Thick
Overview
HTG Supply 1/2 – 10 Gallon Poly Grow Bags
Inexpensive Poly Grow Bags for all-season growing. Each bag comes with fluted side walls and pre-punched bottom drainage holes to give your plants the best conditions to grow in. The outside features a white plastic outer layer for writing details and reflecting light. The inner layer is coated in black to absorb light and prevent algae growth from forming.  Low-cost alternative to nursery pots and ceramic pots. Comes flat for easy storage, and once filled up with media grow bags become a cylinder shape.
Sold in packs of 10, 25, 50, and 100 grow bags. Measures 16″ H x 10″ W x 9″ L x 90 Micron Thick
Size Guide:
Reviews
Only logged in customers who have purchased this product may leave a review.
Related Recommended Products