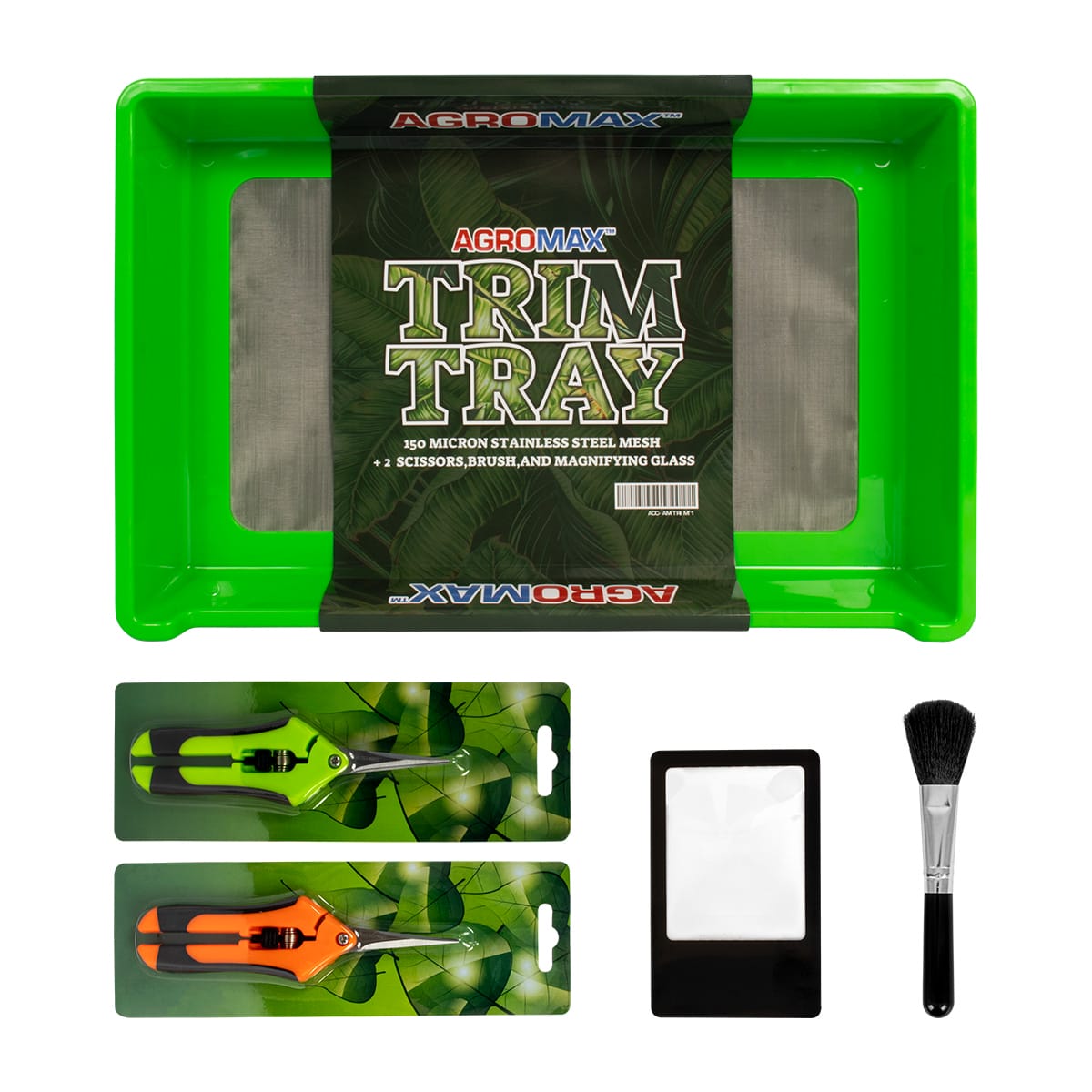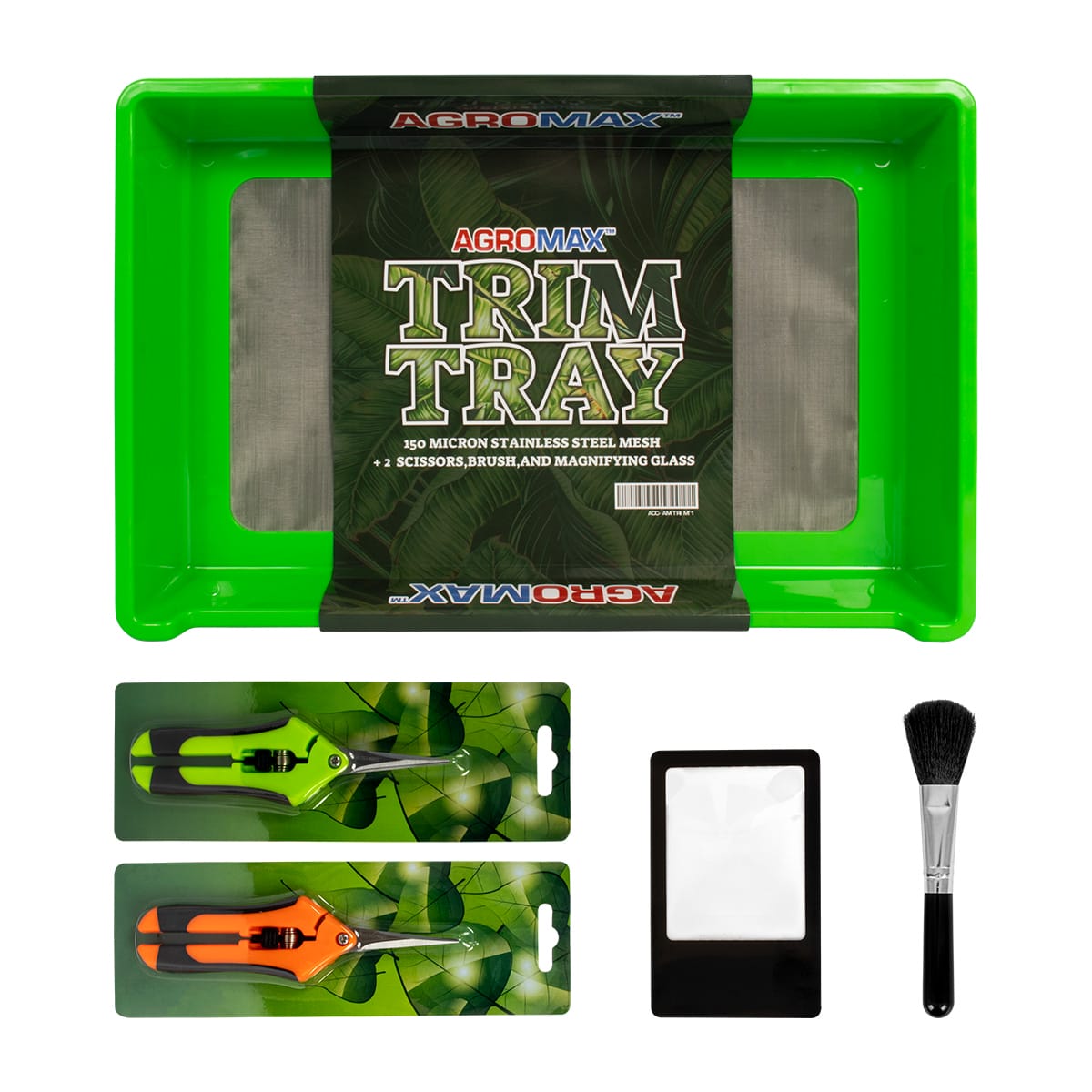 AgroMax Trimming Tray Kit with Accessories
The AgroMax Trim Tray comes with everything you need to trim like a pro on the go. Turns any spot into a portable yet spacious work area to trim plant material. The two-tray system is versatile and ensures that all plant material is being utilized, letting nothing go to waste. This all-inclusive kit comes with two trays, a top tray with a 150-micron mesh screen, and a bottom tray. Also included within the kit are curved and straight-blade scissors for precise trimming, a magnifying glass card, and a brush.
Lightweight and compact design
Trimming accessories included with trays
Tray Dimensions: 19.5" x 13" x 3.5"
Out of stock
Overview
AgroMax Trimming Tray Kit with Accessories
Lightweight, compact, and cost-efficient, the AgroMax Trim Tray is the superior solution for portable on-the-go trimming. The lap-sized tray allows you to turn any spot, couch, or table into your very own trimming station. Features a two-tiered system that separates pollen and flower as you trim, the top tray comes with a built-in 150-micron mesh screen that sifts pollen down into the bottom tray for collection once you're finished. When you're done trimming, the food-grade plastic is easy to clean and store when not in use.
Features:
Comes complete with all the tools you need to start trimming
150-micron screen sifts fine plant material to the bottom tray for easy collection
Large capacity design with high walls keeps work neatly contained in tray
Efficient 2-in-1 system reduces waste from plant material
Ultra-portable – easy to clean & transport
Tray Dimensions: 19.5″ x 13″ x 3.5″
AgroMax Trim Tray Includes:
1x Top tray with 150-micron stainless steel screen insert
1x Bottom bin
2x Trimmers – 1 curved-blade & 1 straight-blade
1x Magnifying glass card
1x Collection brush
Reviews
Only logged in customers who have purchased this product may leave a review.
Related Recommended Products