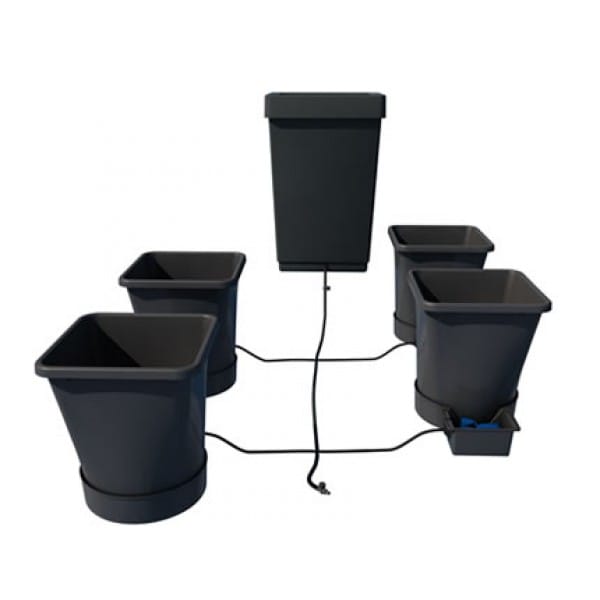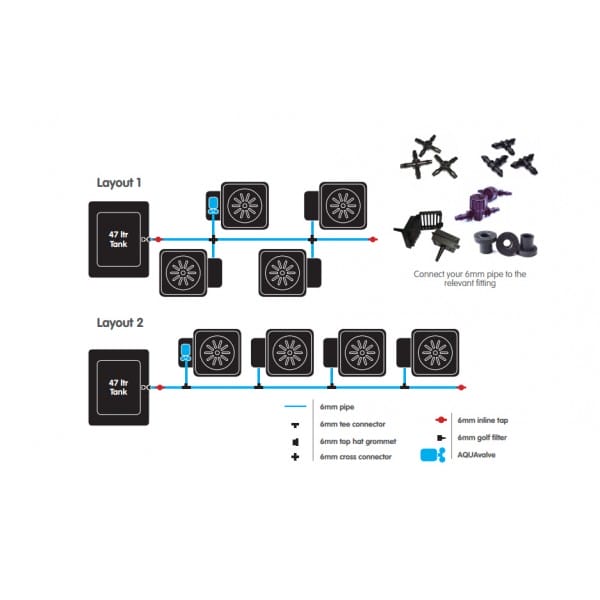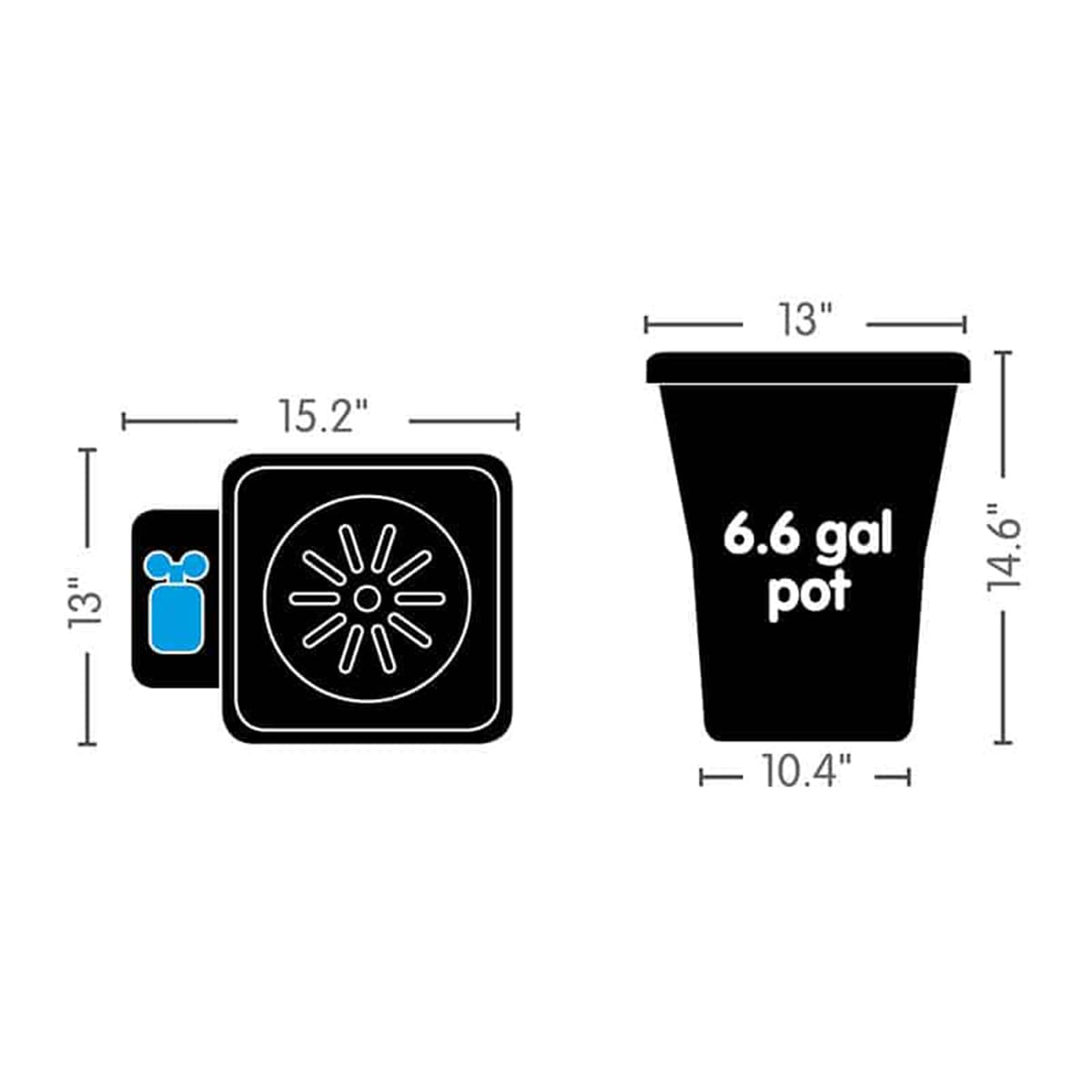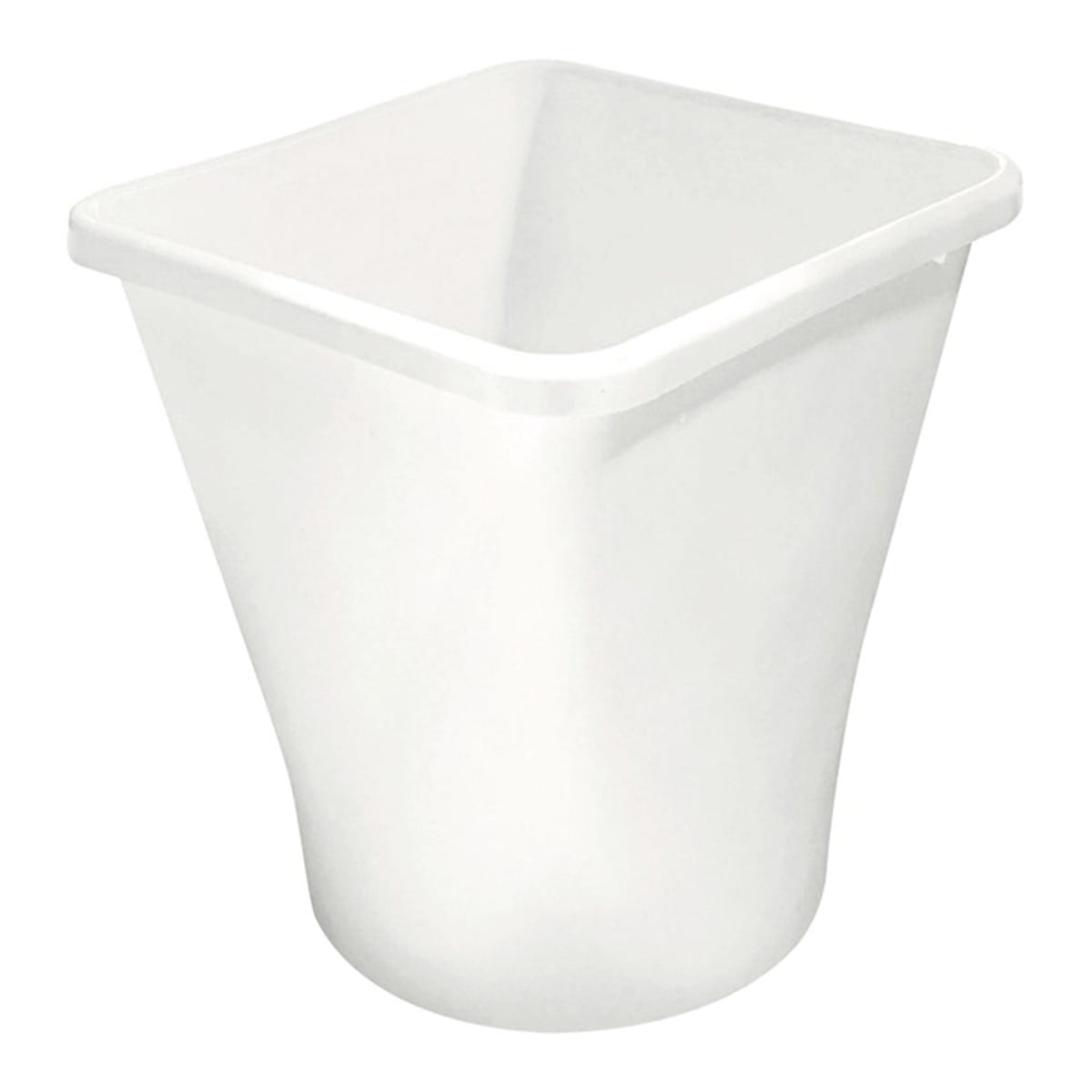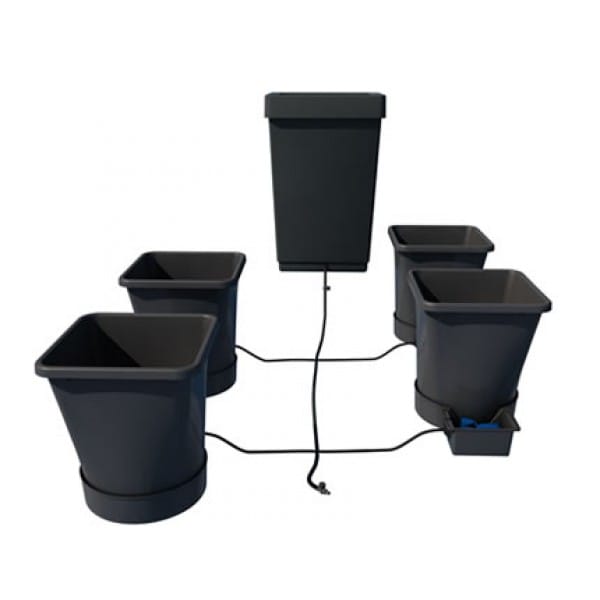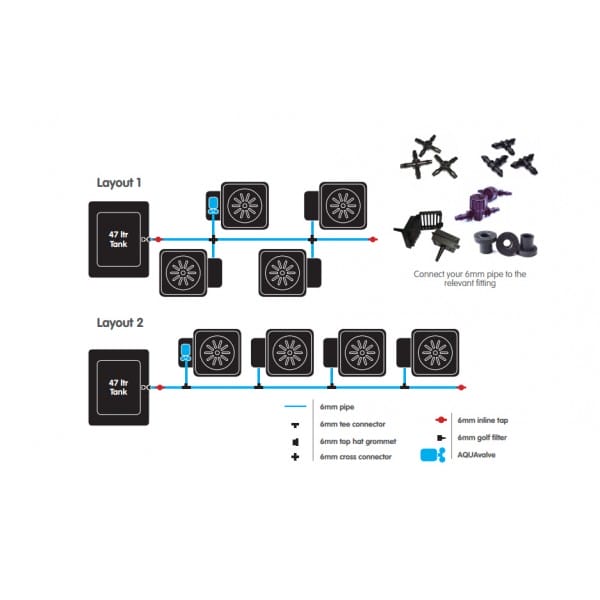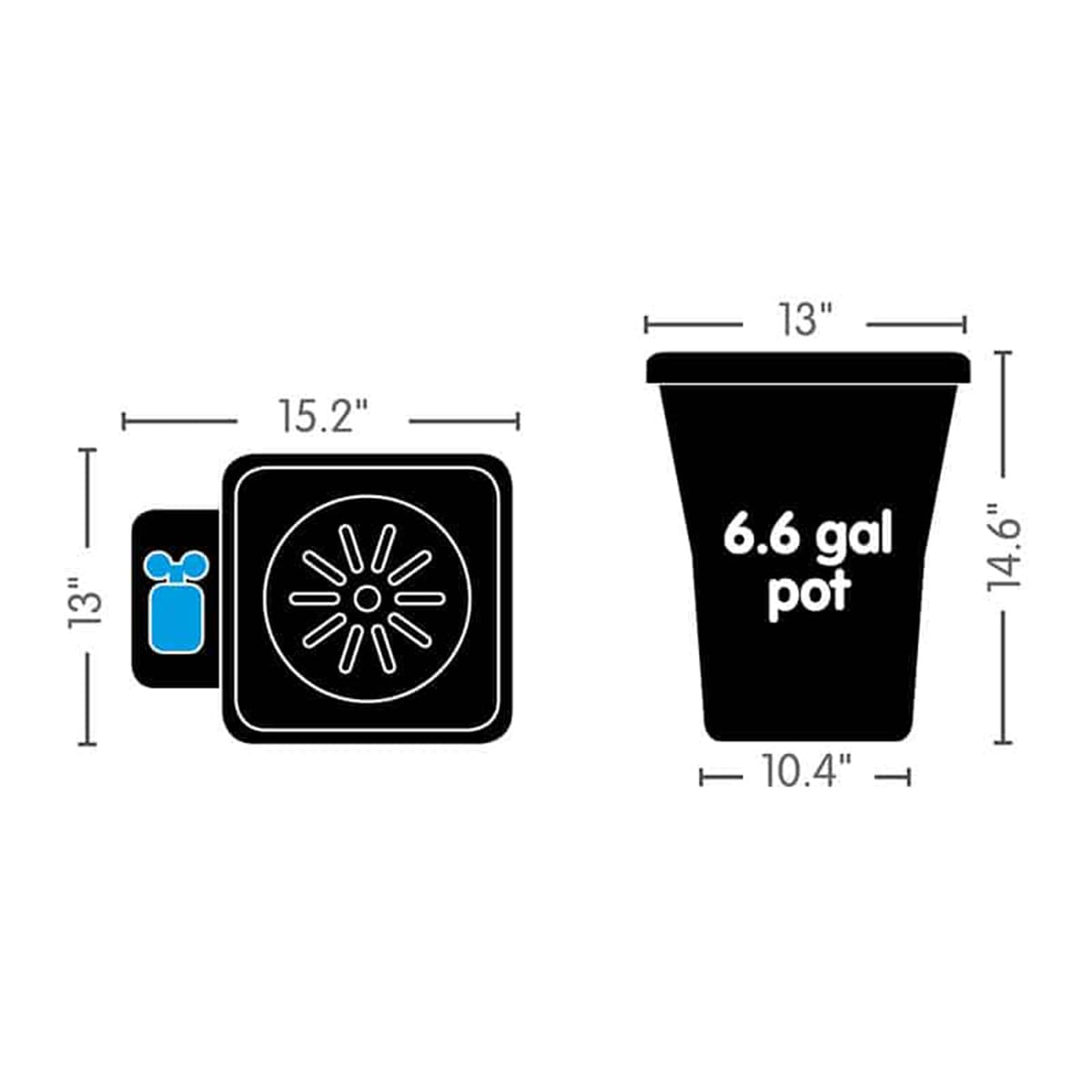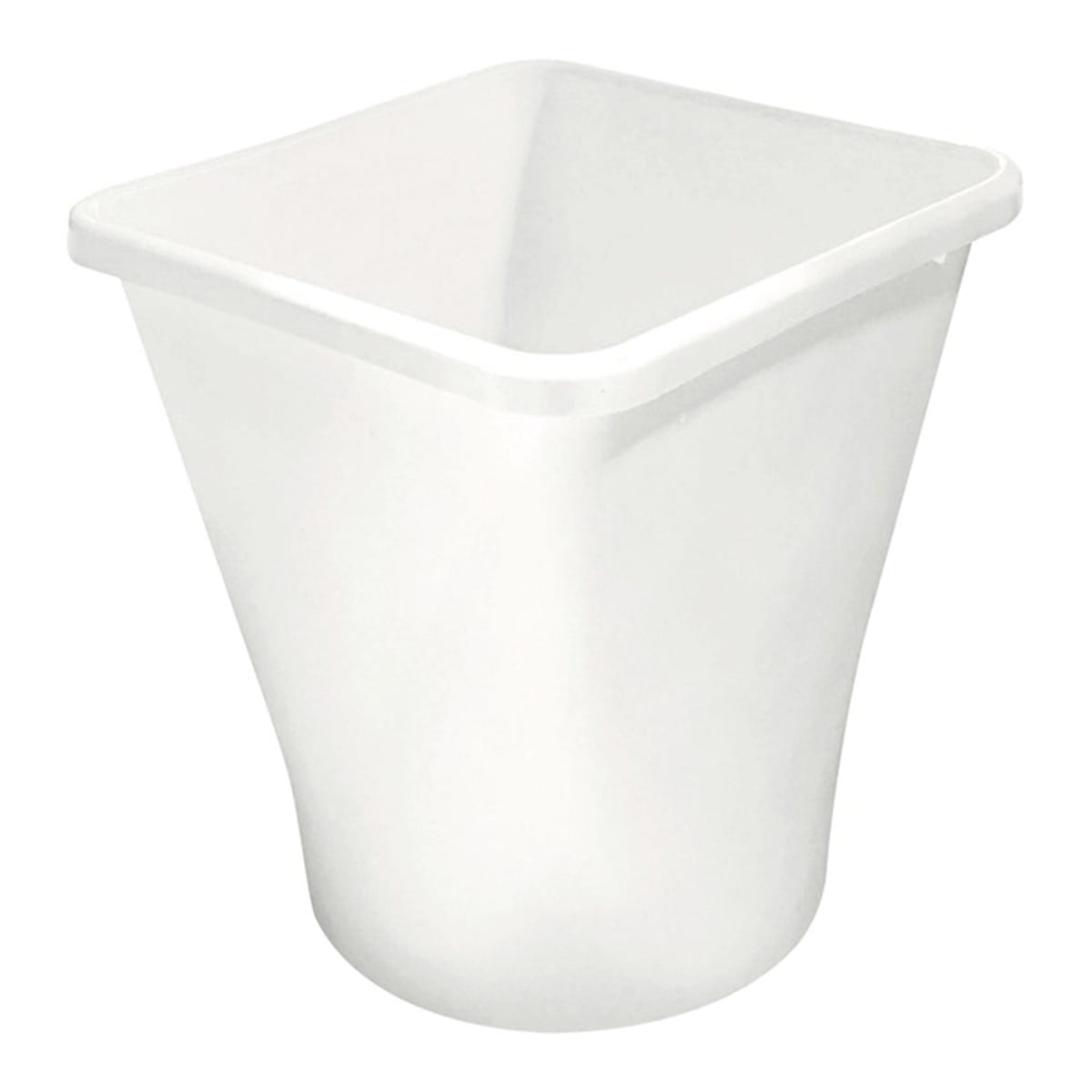 AutoPot 4Pot XL Self Watering System
AutoPot 4Pot XL Self-Watering System delivers outstanding performance with an emphasis on ease of use and water conservation. Behind this genius gravity-wicking system is the AutoPot AQUAvalve, which intermittently provides AutoPot containers with wet and dry cycles. This lets your plants feed themselves, without electricity, pumps, or timers to operate. Big or small, your plants will do well in the XL system. No loss of water, run-off, or leakage! System Includes: (1) 12-gallon reservoir,  1/2" & 1/4" tubing, (4) XL 6.6-gallon AutoPot pots/trays/lids/root mats, (4) AQUAvalves, necessary adapters, connectors, and filters
Only 1 left in stock
Overview
AutoPot 4Pot XL Self Watering System
The 4Pot XL System is extremely versatile and can be used for a wide range of plant types and sizes. Seasonal flowering plants and perennial shrubs thrive and produce an abundance of blooms and foliage because of the unique action of the AQUAvalve5, which is designed to allow the plant to go through a wet & dry cycle.
The 4Pot XL System is easily extended so many pots can be linked to a single reservoir. Please see examples of typical layouts using 3/8″ pipe or 1/2" pipe in the image gallery. The pots & trays can be easily moved at will, if the plants grow too large they can be spaced further apart with ease. Once set up and a reservoir is filled with water & mineral liquid feed this extremely versatile system will completely take care of all your plants' needs.
All you need to do is remember to fill up your reservoir from time to time.
Why use AutoPot watering systems?
No more daily watering, the system can be left unattended for weeks
All our systems require no power, pumps, or timers to operate
Simple gravity pressure is all that is required to run the system
One of the most water-efficient irrigation systems worldwide
Can be used to grow any crop variety; edible or ornamental
Versatile system can be adapted and extended if desired
Environmentally sustainable
System Includes:
4x 6.6-gallon pot
4x 1Pot XL tray & lid
1x 12-gallon reservoir, lid & ¼" top hat grommet
1x ¼" filter
2x ¼" cross connector
4x ¼" tee connector
2x ¼" inline tap
4x AQUAvalve
1x 13″ length of ¼" pipe
4x Root Control Disc (round)
View AutoPot 4Pot XL System Instruction Guide
View AutoPot FlexiTank Information Sheet 
Reviews
Only logged in customers who have purchased this product may leave a review.
Related Recommended Products