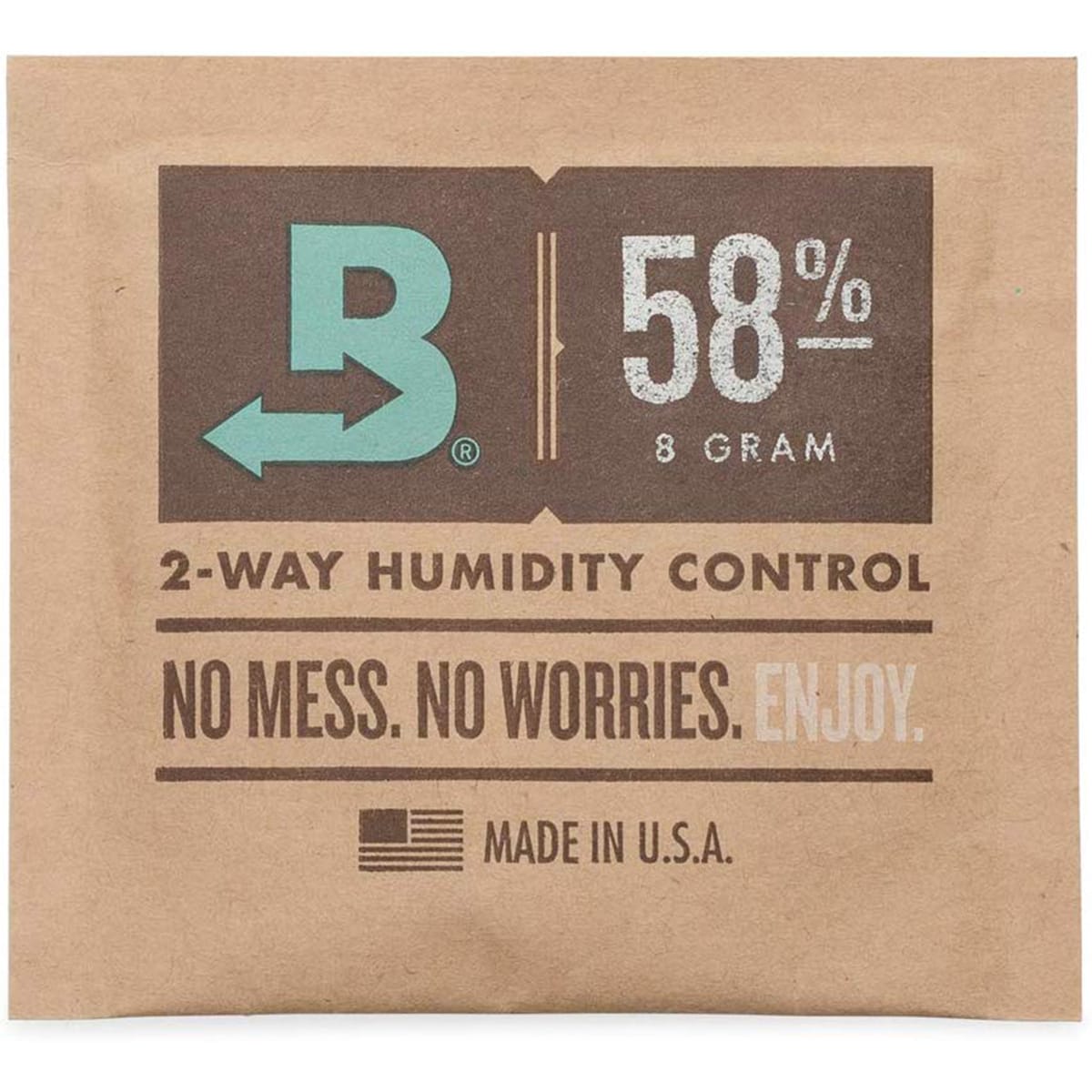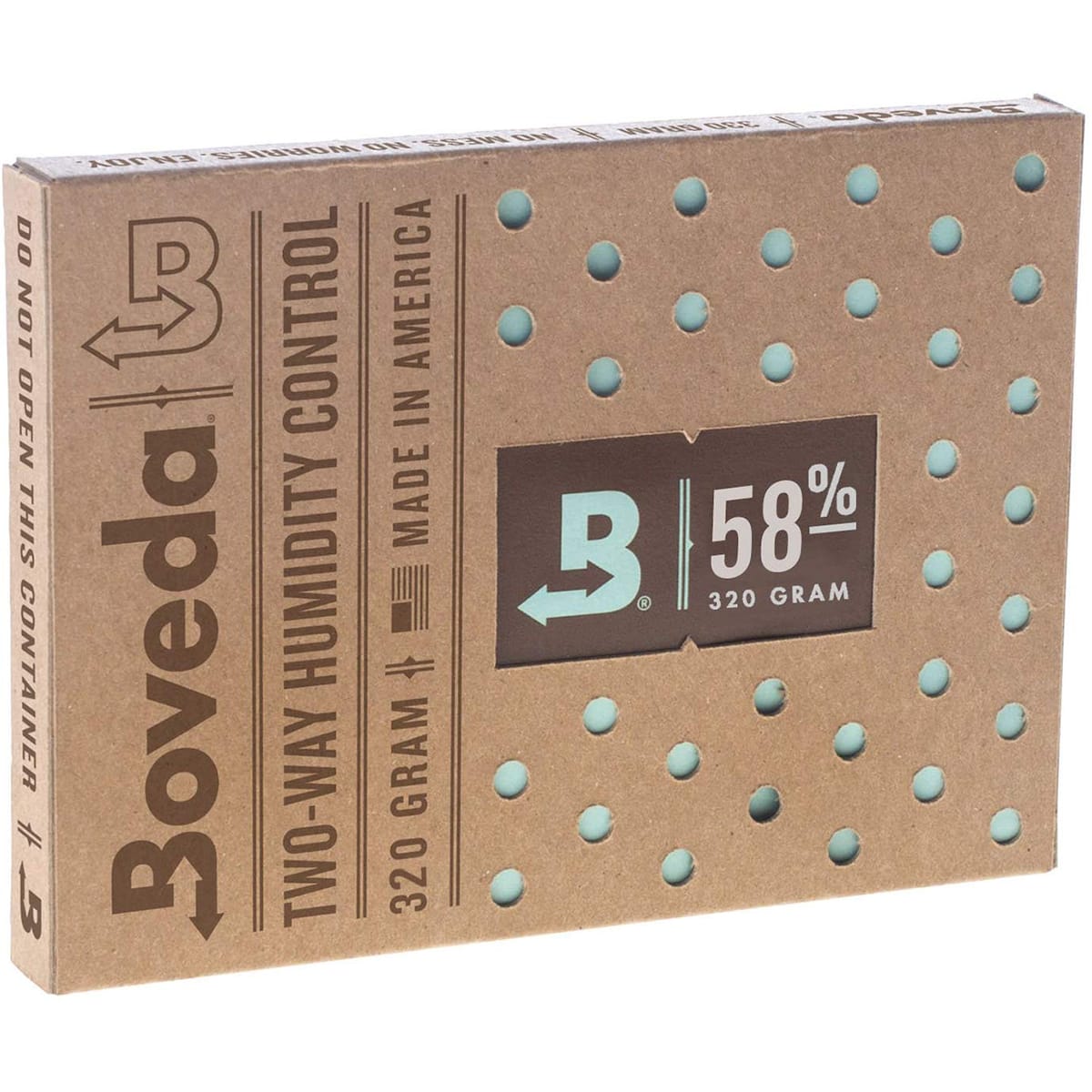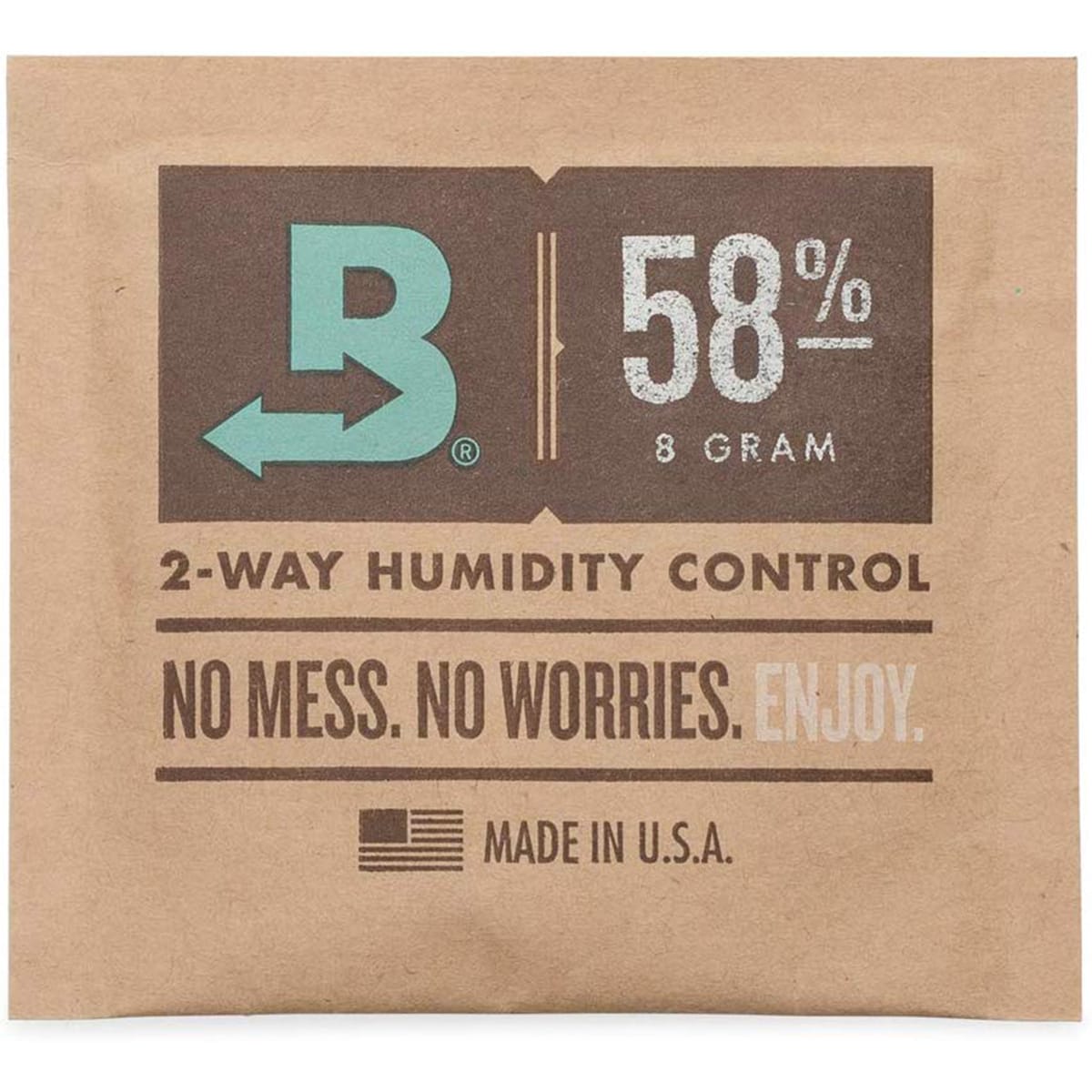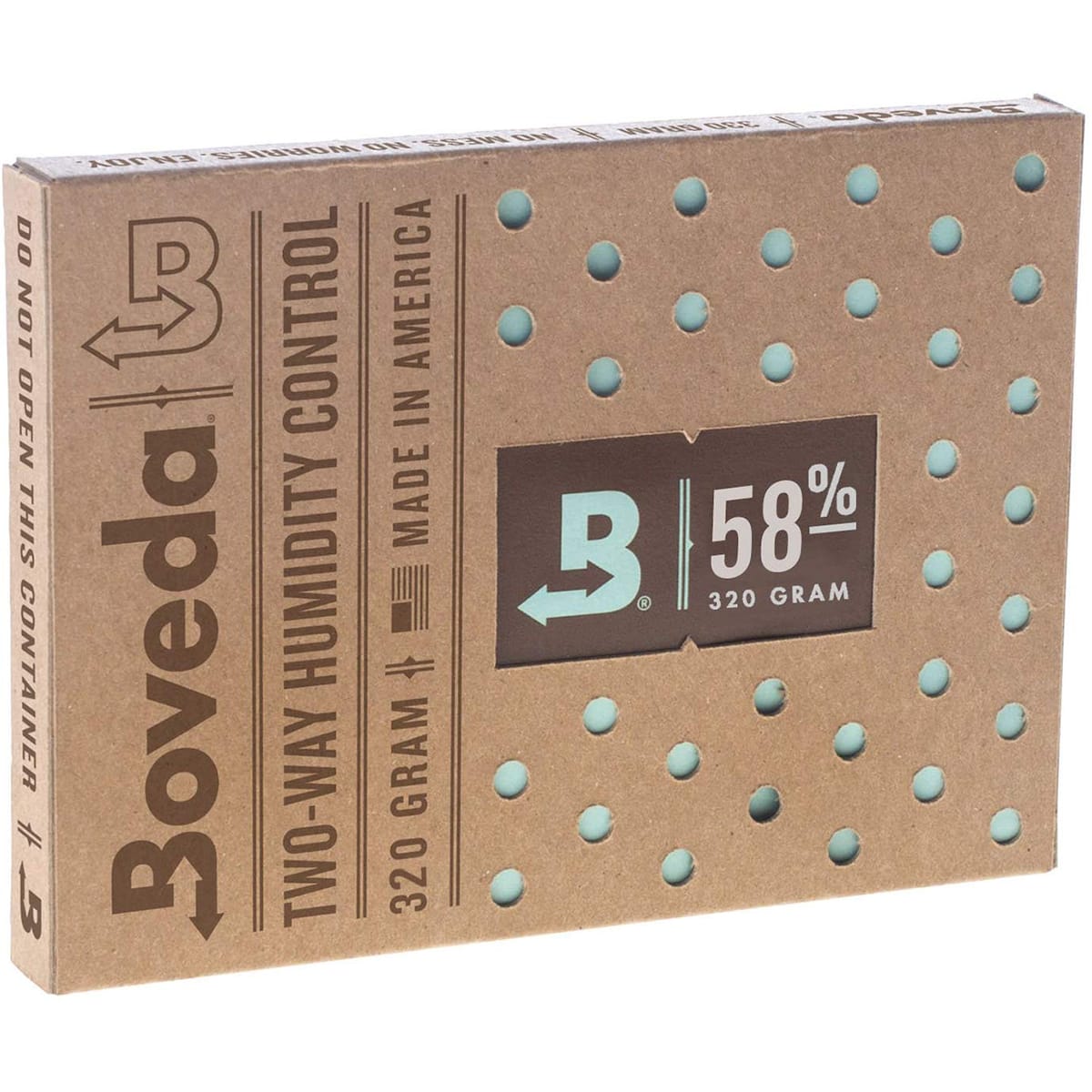 Boveda 58% RH Packs
Boveda packs provide precise two-way humidity within +/- 1% of the labeled RH level to create the perfect storage conditions for humidity-sensitive goods. Simply seal them in your smell-proof bags or other containers with your goods and that's it. Two-way humidity control means Boveda packs add or remove moisture to deliver a precise relative humidity, resulting in the ideal moisture content for ultimate freshness.
Available in assorted sizes, Boveda packs are completely maintenance-free, with no mess/no fuss humidity control!
The 58% RH packs are Boveda's second most popular pack and are ideal for maintaining aromas and flavors of many types of dried herbal goods.
Overview
Boveda Packs – 58% RH
Boveda packs are ideal for storing and curing dried goods with accurate RH control. Lock in flavors, aromas, and freshness of your dried goods with Boveda packs for long-lasting enjoyment. While Boveda packs are also effective in moisture removal, the standard method of hanging in a dry environment is the most effective. When you feel the plant is close to the intended moisture content for curing, Boveda will do the fine-tuning for perfect long-term storage. Grow it, dry it, and package it with Boveda for the perfect curing and long-term storage freshness!
SPECIFICATIONS:
Boveda 58% RH 8-gram:  Measures 2.75″ x 2.5″; approx. 1-year shelf life
Boveda 58% RH 67-gram:  Measures 5.2″ x 3.5″; approx. 2-year shelf life
Boveda 58% RH 320-gram: Measures 6.75" x 5″ x 0.82″; approx. 2-year shelf life
Reviews
Only logged in customers who have purchased this product may leave a review.
Related Recommended Products