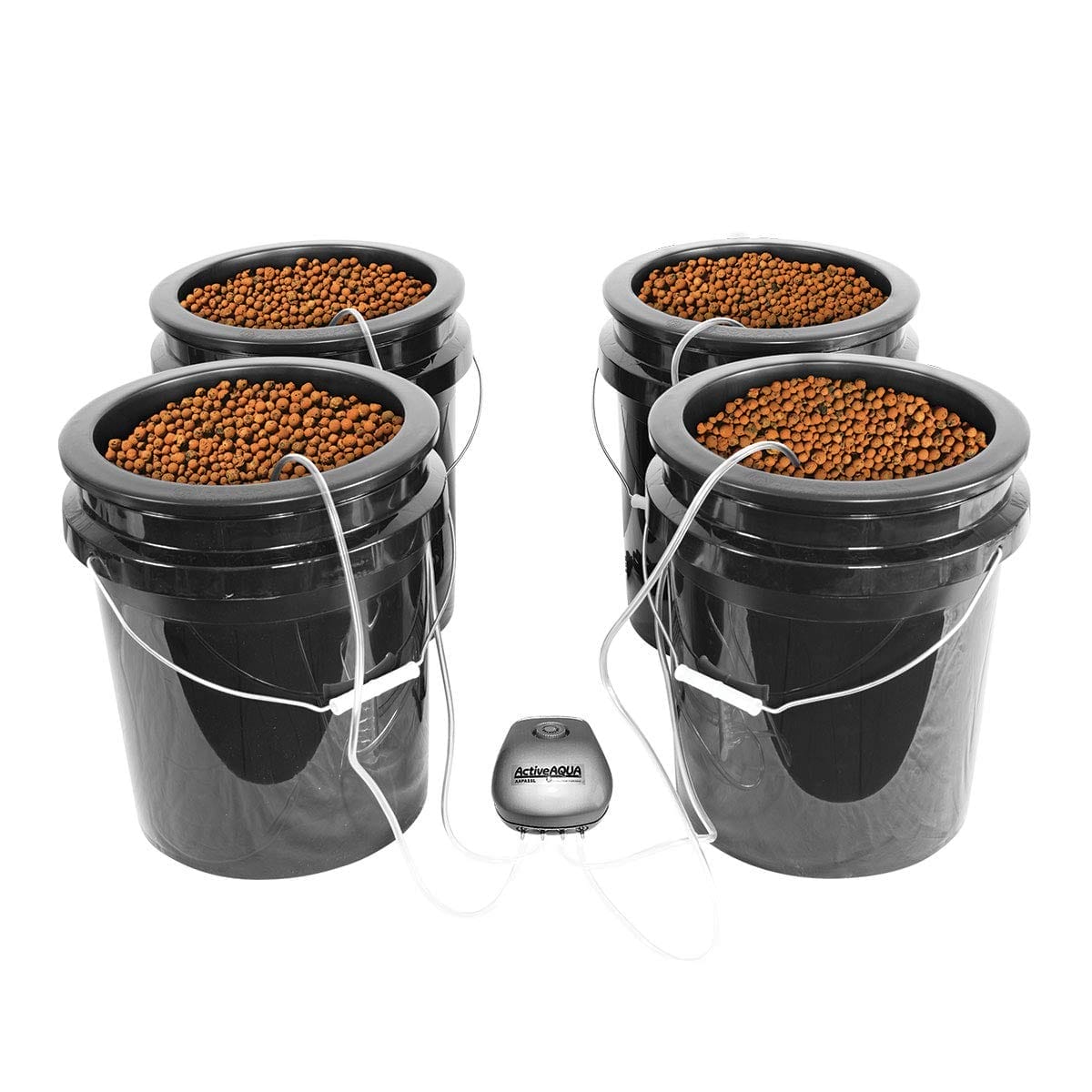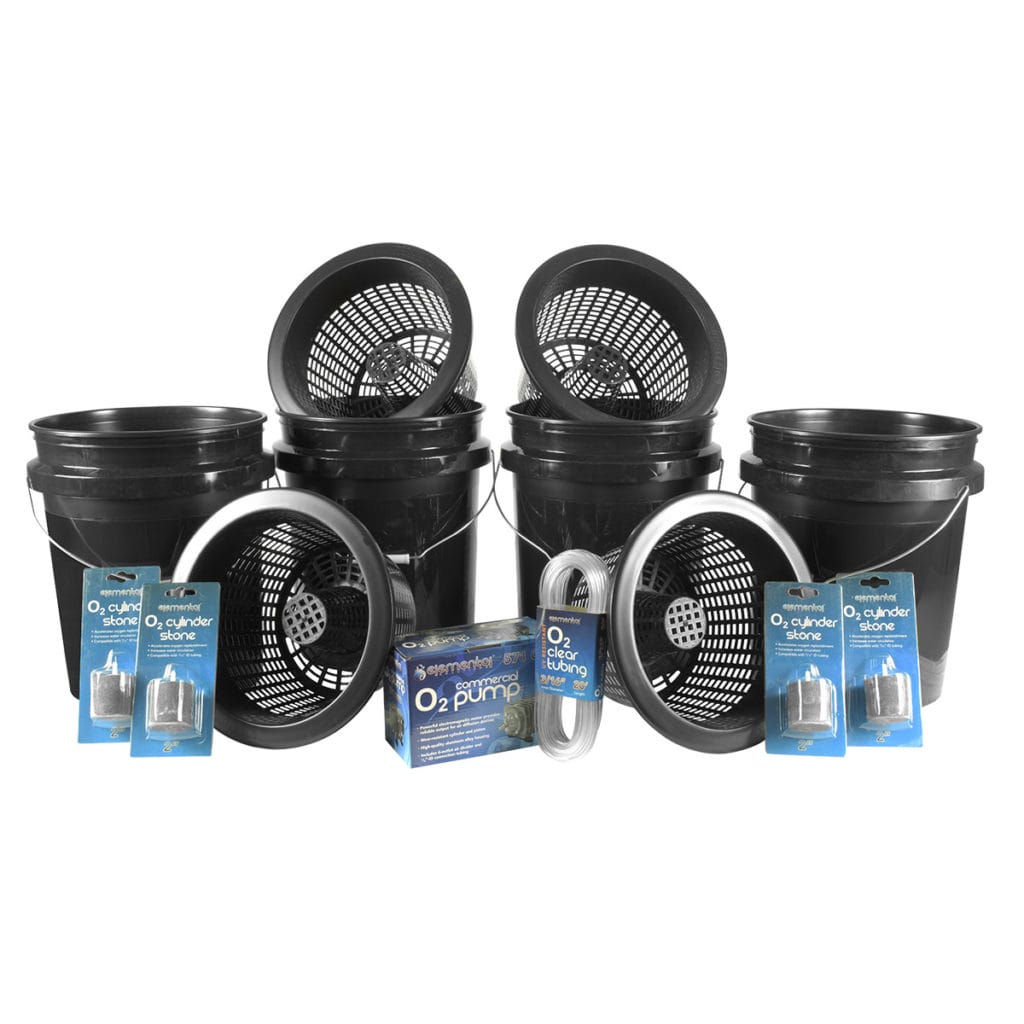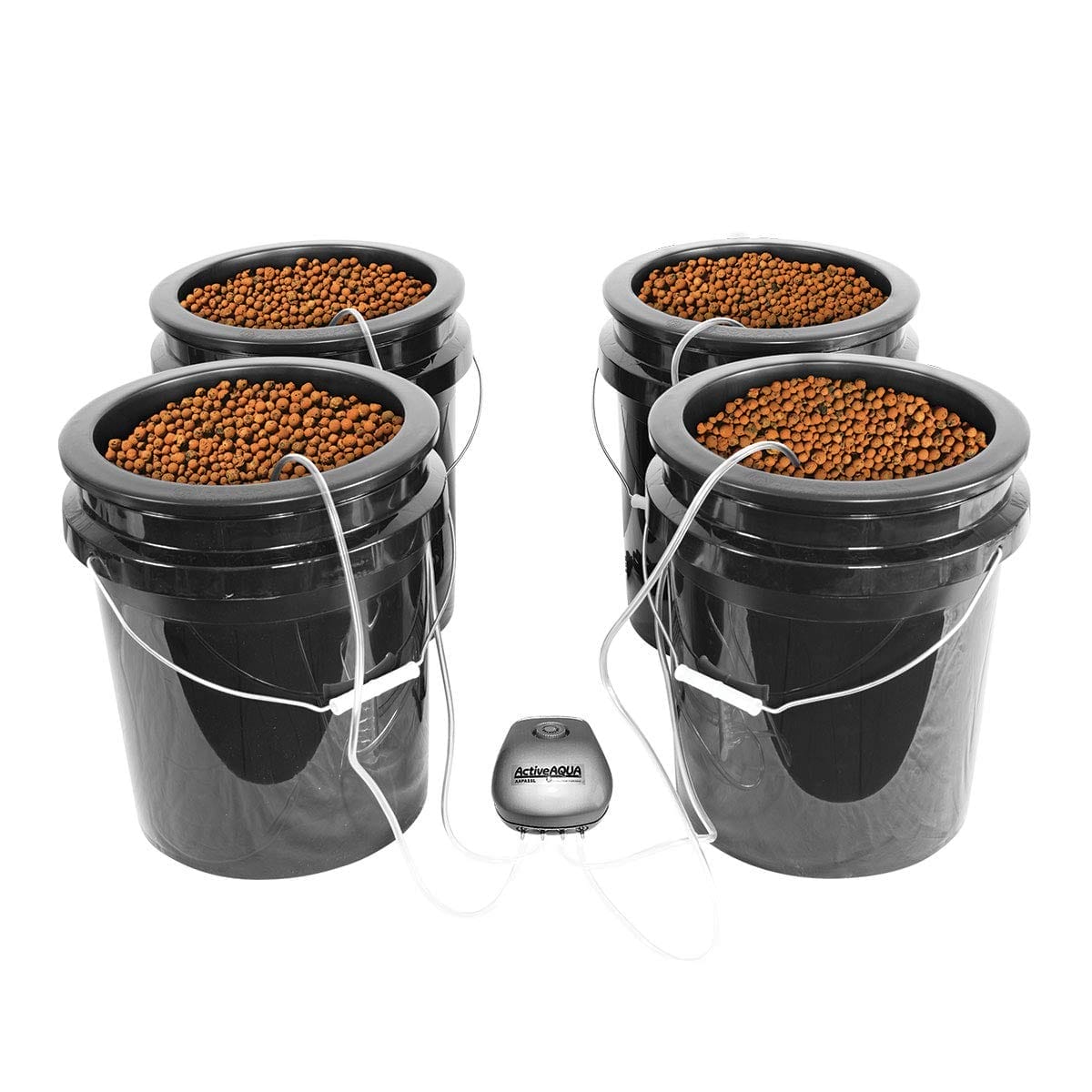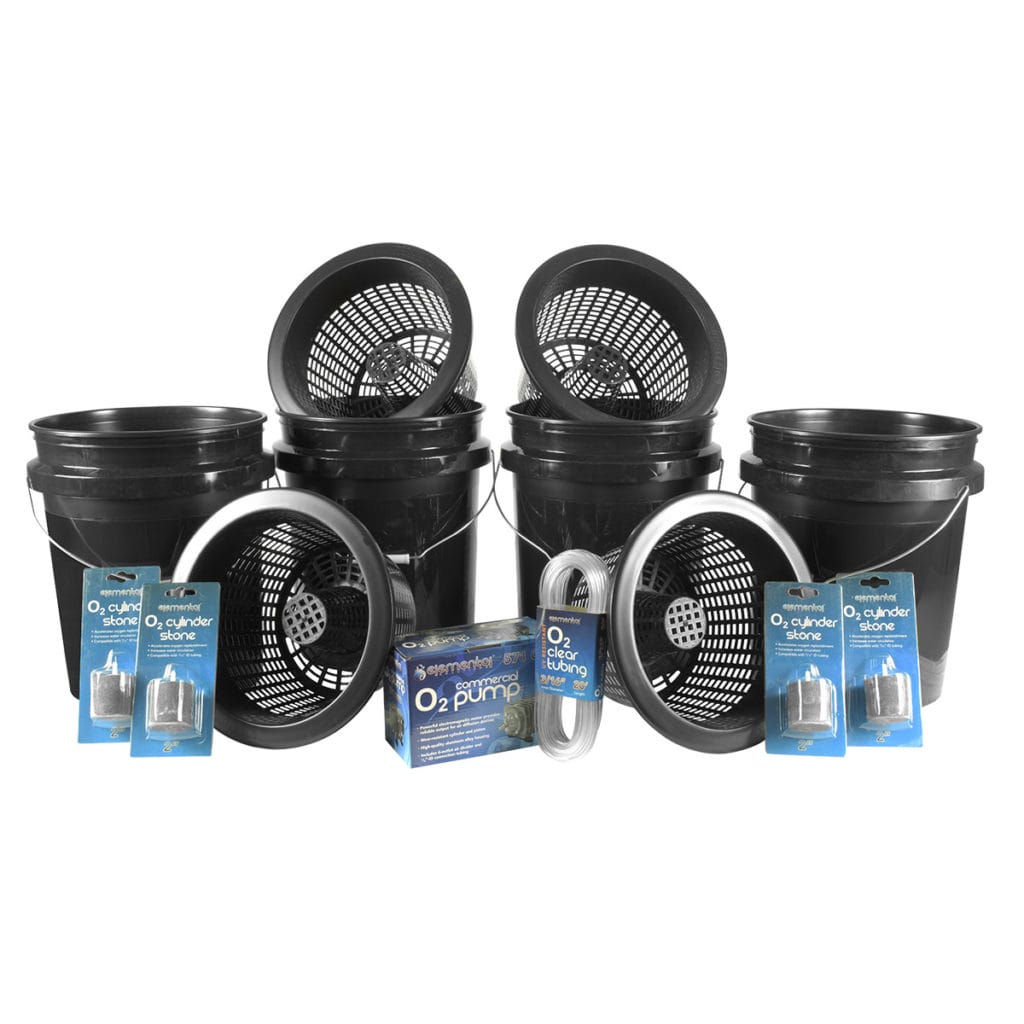 Bubble Brothers XL 4 Pot DWC System
The Bubble Brothers XL 4 Pot DWC kit provides a perfect, easy to use hydroponic solution for those looking to grow larger plants. Based on the wildly popular original Bubble Brothers DWC system design, the Bubble Brothers XL replaces 3.5-gallon buckets with larger 5-gallon buckets and swaps out the smaller 6" lid for the higher-volume 10" lid. Each 10" bucket lid holds approximately 6.5 liters of hydroton clay pebbles or hydroponic growing medium, and features a center channel to increase root-zone aeration. With larger buckets and lids, Bubble Brothers XL 5-gallon DWC kits provide a higher capacity grow site capable of supporting larger plants. For best results, plants should be started in seed starter plugs or rockwool cubes, and transferred to the basket lids once roots are established.
Out of stock
Overview
Bubble Brothers XL 4-Bucket | 5-Gallon DWC Kit
Bubble Brothers – the practical DWC hydroponic system that delivers professional results! Bubble Brothers deep water culture (DWC) systems are perfect whether you're a hydro green thumb or you're just "a little green" when it comes to hydroponics. Regarded as one of the easiest hydroponic methods, DWC self-contained systems are simple to operate, economical to maintain, and deliver all of the benefits hydroponic gardening is known for such as faster growth, bigger yields, and better flavors! Aeration is the key to DWC performance, which is why Bubble Brothers DWC systems include a high-power air pump and high-quality air stones for supercharged root production. Better roots = bigger fruits!
Bubble Brothers XL 4-Bucket DWC Specs & Features:
Includes: (4) 5-gallon buckets, (4) 10″ net-pot lids, (1) 240-gph high-power air pump, (4) premium air stones, (1) 20′ roll 1/4″ air tubing
Assembled buckets measure: 14-1/4″ Tall x 12″ Wide (each)
Accommodates 4 large plants
Includes 30 liters of grow medium
Some assembly required – complete instructions included
Reviews
Only logged in customers who have purchased this product may leave a review.
Related Recommended Products