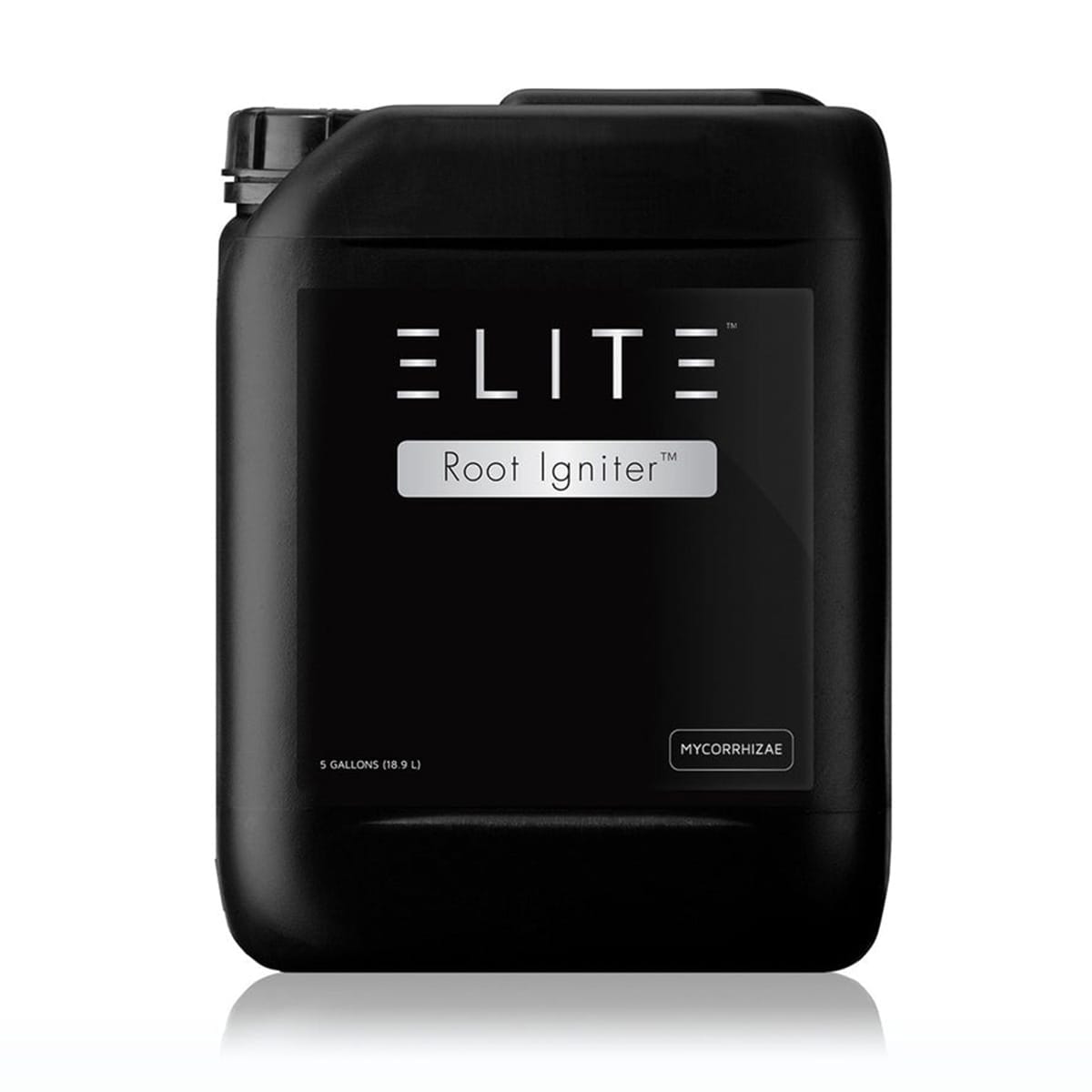 Elite Nutrients Root Igniter E – 5 Gallon
Elite Nutrients Root Igniter E is a mix of beneficial mycorrhizae and endomycorrhizae to expand and develop the root zone and improve nutrient uptake. The root zone is the foundational base of the plant. Without a strong root structure, a plant cannot reach its full potential. Root Igniter E is designed for use at the beginning of the growth cycle, this start-of-the-art blend of beneficial bacteria creates activity in the root zone and helps roots absorb water and nutrients.
Blend of mycorrhizae and endomycorrhizae
Free of hormones, perfumes, dyes, and growth regulators
Size: 5
Only 2 left in stock
Overview
Elite Nutrients Root Igniter E
The beginning stages of plant growth are the most critical. Elite Root Igniter is used to bolster root structure and improve nutrient uptake.
The Elite Difference:
Cost Effective: Extra-concentrated formula allows a little product to go a long way
Easy to Use: Simple 5-product lineup covers all your needs
Optimally Formulated: Nutrients are in their most plant-friendly form and blended at ratios to maintain an optimal pH, resulting in maximized uptake and quicker absorption
Long Lasting: Superior product stability means longer shelf life
All Natural: Free of hormones, perfumes, dyes, and growth regulators, including paclobutrazol and daminozide
How it works:
Engineered to perform, Elite Root Igniter is specifically formulated to increase root mass. Like the foundation of a house, a root mass that is thicker and spread evenly will provide stronger support. This translates to lower stress levels on the plant and more effective absorption of both water and beneficial nutrients. Simply put, more root mass is better!
This formulation is a state-of-the-art liquid mycorrhizal inoculant. Mycorrhizae, a species of beneficial fungi, are scientifically proven to increase root mass and lessen the damaging impacts of medium toxicity.
Instructions: Use 3ml-5ml of solution per gallon of water to encourage root development during the Vegetation and Bloom cycle (see feed chart for further details).
Guaranteed Analysis:
Active Ingredients:
Mycorrhizae: 136 propagules per mL
Endomycorrhizae:
Glomus intraradices:……….(34 prop./mL each)
G. mosseae:…………………….(34 prop./mL each)
G. aggregatum:……………….(34 prop./mLeach)
G. etunicatum:………………..(34 prop./mL each)
Inactive Ingredients:
Proprietary Mix………………………….99%
Reviews
Only logged in customers who have purchased this product may leave a review.
Related Recommended Products