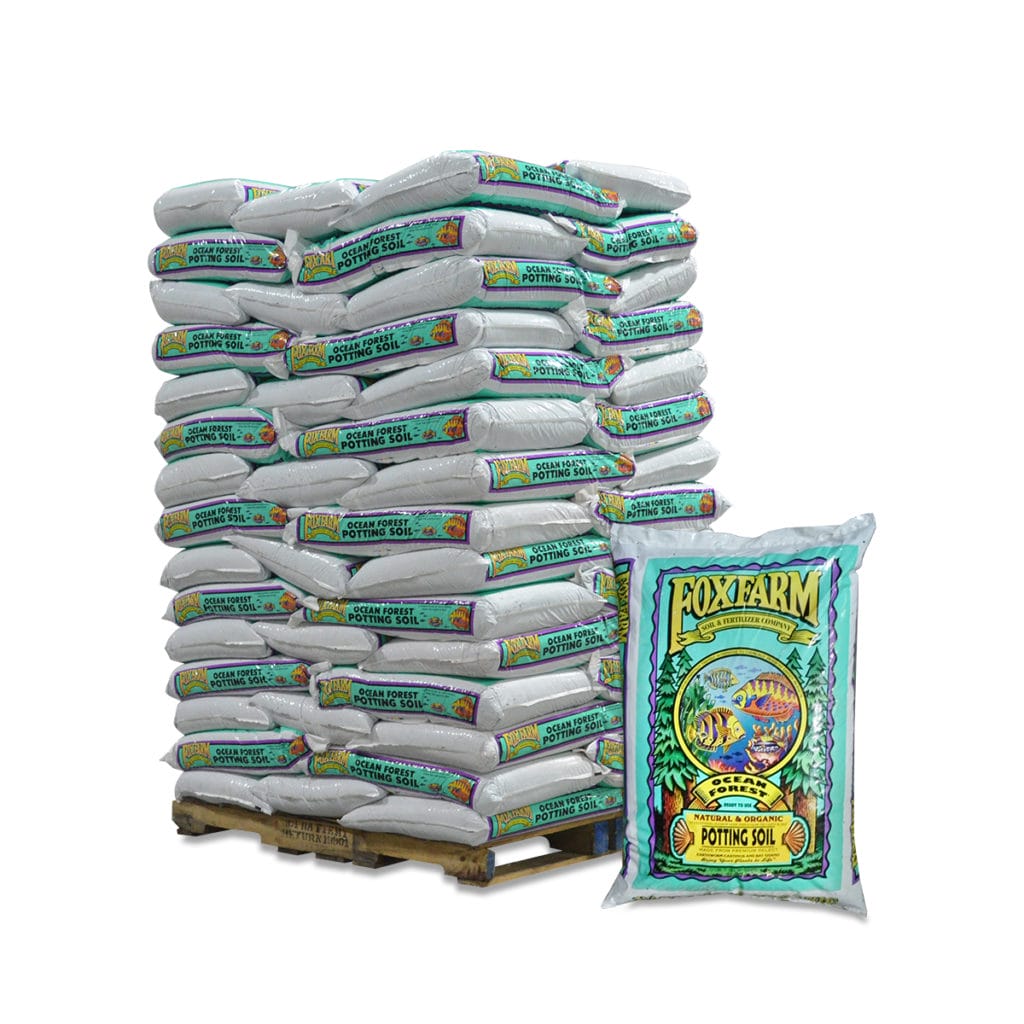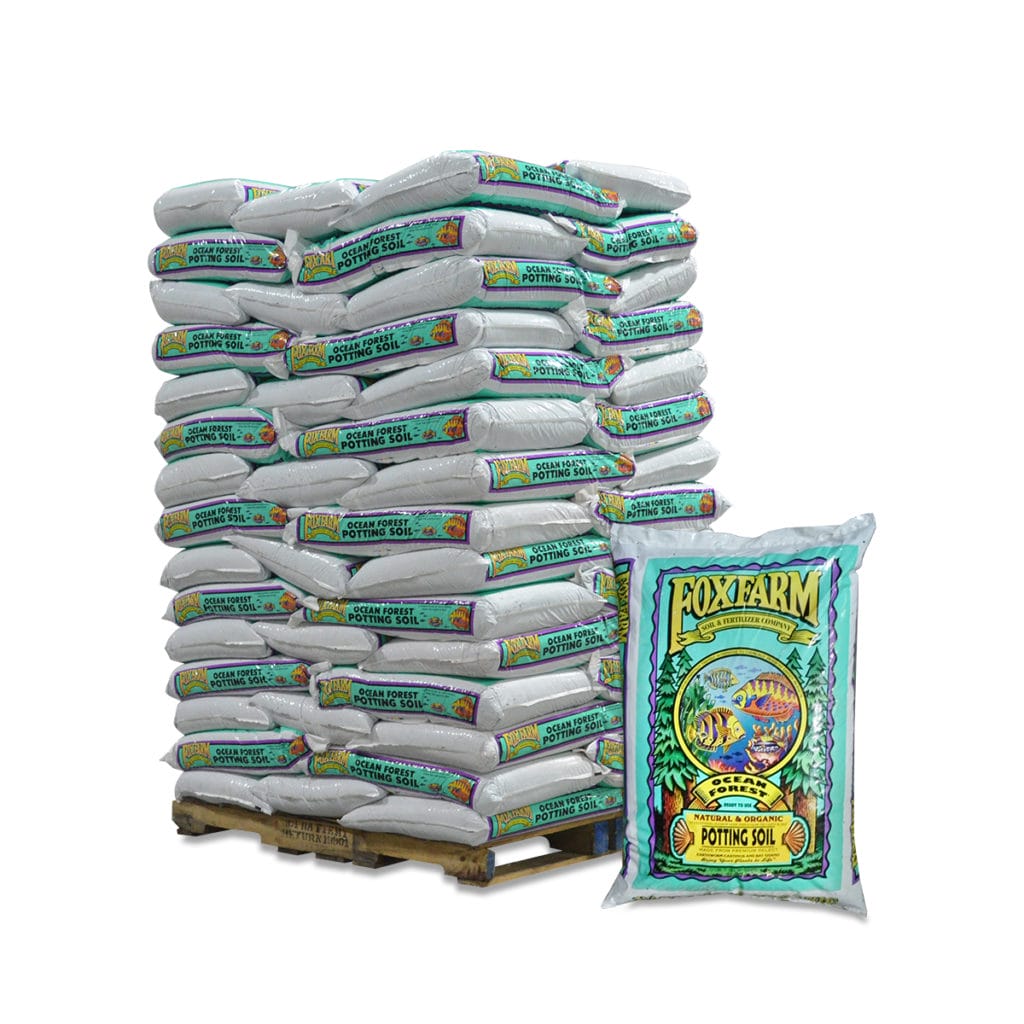 FoxFarm Ocean Forest Potting Soil | Bulk Pallet – 75 Bags
Looking to buy soil in bulk for your commercial garden? Save instantly on FoxFarm Ocean Forest Soil from HTG Supply! This exceptional mix is rich, light soil from one of the best companies in the land. With a fine blend containing forest humus, sphagnum, Norwegian kelp meals, and premium worm castings, Foxfarm Ocean Forest Soil is ready to use from the bag and guaranteed to satisfy your plants.
Soil comes in a bulk pallet of 72 1.5 cubic foot bags  - 112.5 cubic feet of premium potting soil total
Commercial or residential delivery - ships via UPS Freight
For individual 1.5 cu.ft. bags see Fox Farm Ocean Forest
Please feel free to contact us or give us a call at 1-866-710-GROW with any questions. Customer service is available to assist by phone Monday-Friday, 9:00 a.m. to 5:00 p.m. Eastern.
Overview
FoxFarm Ocean Forest Potting Soil | Bulk Pallet – (75) 1.5 Cubic Foot Bags
Bulk Soil Quantity: (70) 1.5 cu. ft. bags. Commercial or residential delivery. Ships via UPS Freight. No dock, no problem – free liftgate service available!
FoxFarm's most popular potting soil, Ocean Forest is a powerhouse blend of aged forest products, sphagnum peat moss, earthworm castings, bat guano, fish emulsion, and crab meal. Aged forest products, sandy loam, and sphagnum peat moss give Ocean Forest its light, aerated texture. Start with Ocean Forest and watch your plants come alive!
Garden tip: Designed for containers and ready to use right out of the bag. There's no need for nitrogen fertilizers at first; instead, try FoxFarm Big Bloom® Liquid Plant Food to get things started.
How To Use:
CONTAINER GARDENS:
Fill container with soil 1 inch (2.5 cm) below top edge of the pot.
Water thoroughly after planting.
For best results, feed your plants with FoxFarm fertilizer products during growth and bloom seasons.
ESTABLISHED CONTAINER GARDENS:
Top dress a 3-inch (7.5 cm) layer of potting soil around existing plants and carefully work into the soil.
Water thoroughly.
TREES, SHRUBS, AND ROSES:
Select a container 2-3 times the diameter of the plant's root mass and 3-6 inches (7.5-15 cm) deeper.
Place enough potting soil into the container so that the root mass is positioned at the correct height.
Secure plant in place while adding more potting soil around the root mass until the container is almost full.
Press firmly around perimeter of the plant and water thoroughly. Do not pack tightly.
Fill container to the top and water again.
Use FoxFarm Fertilizers & Liquid Plant Food concentrates in conjunction with FoxFarm's soil mixes.
Related Recommended Products