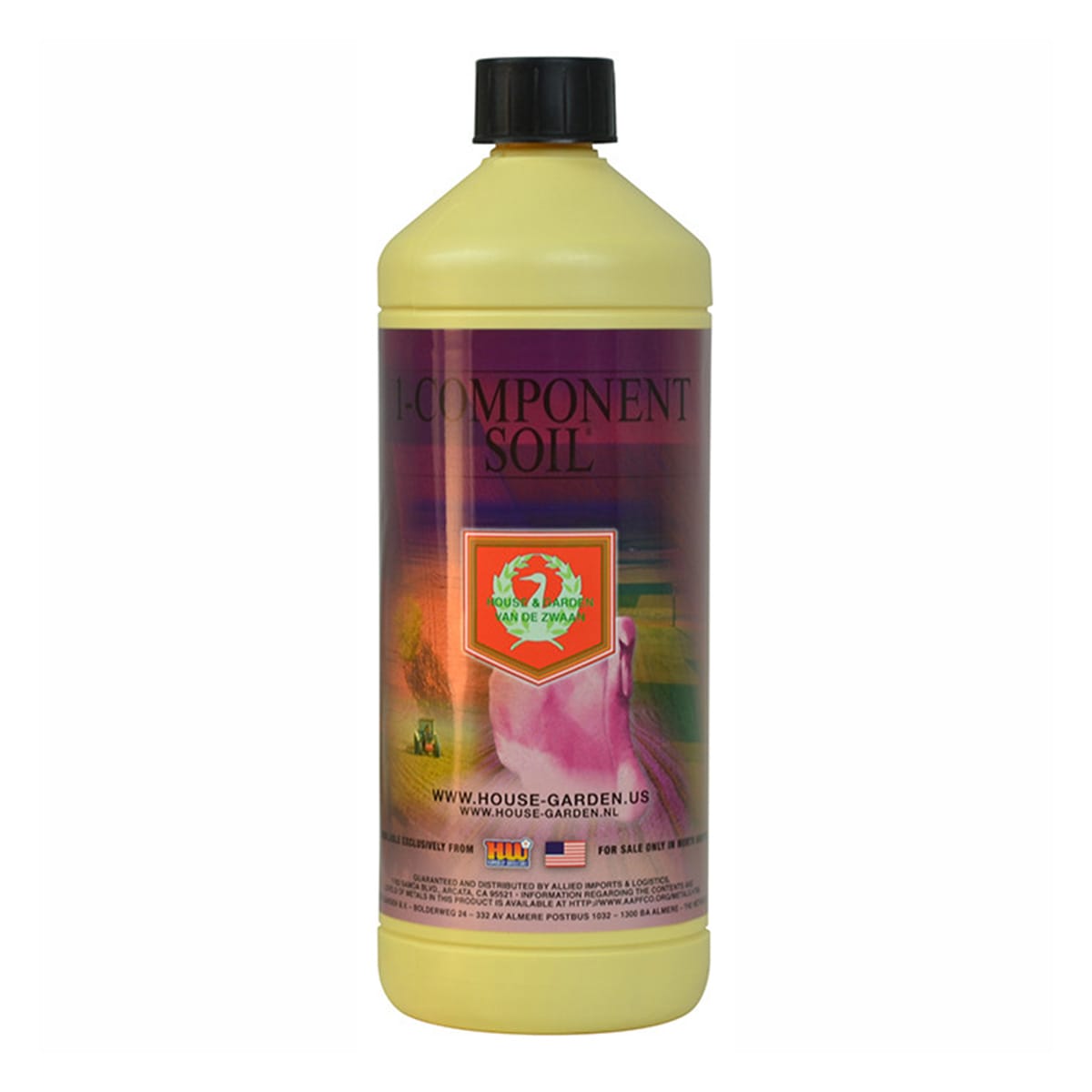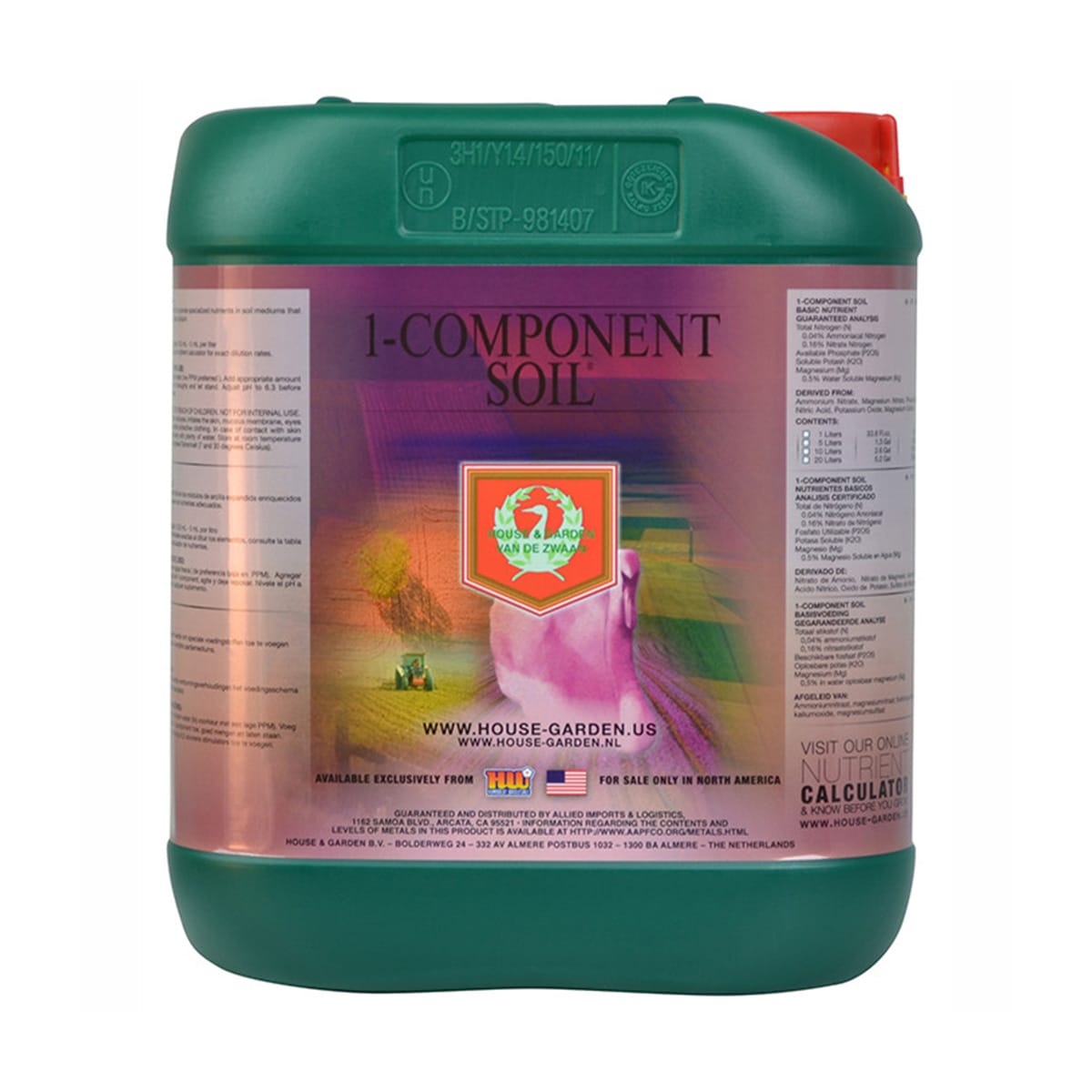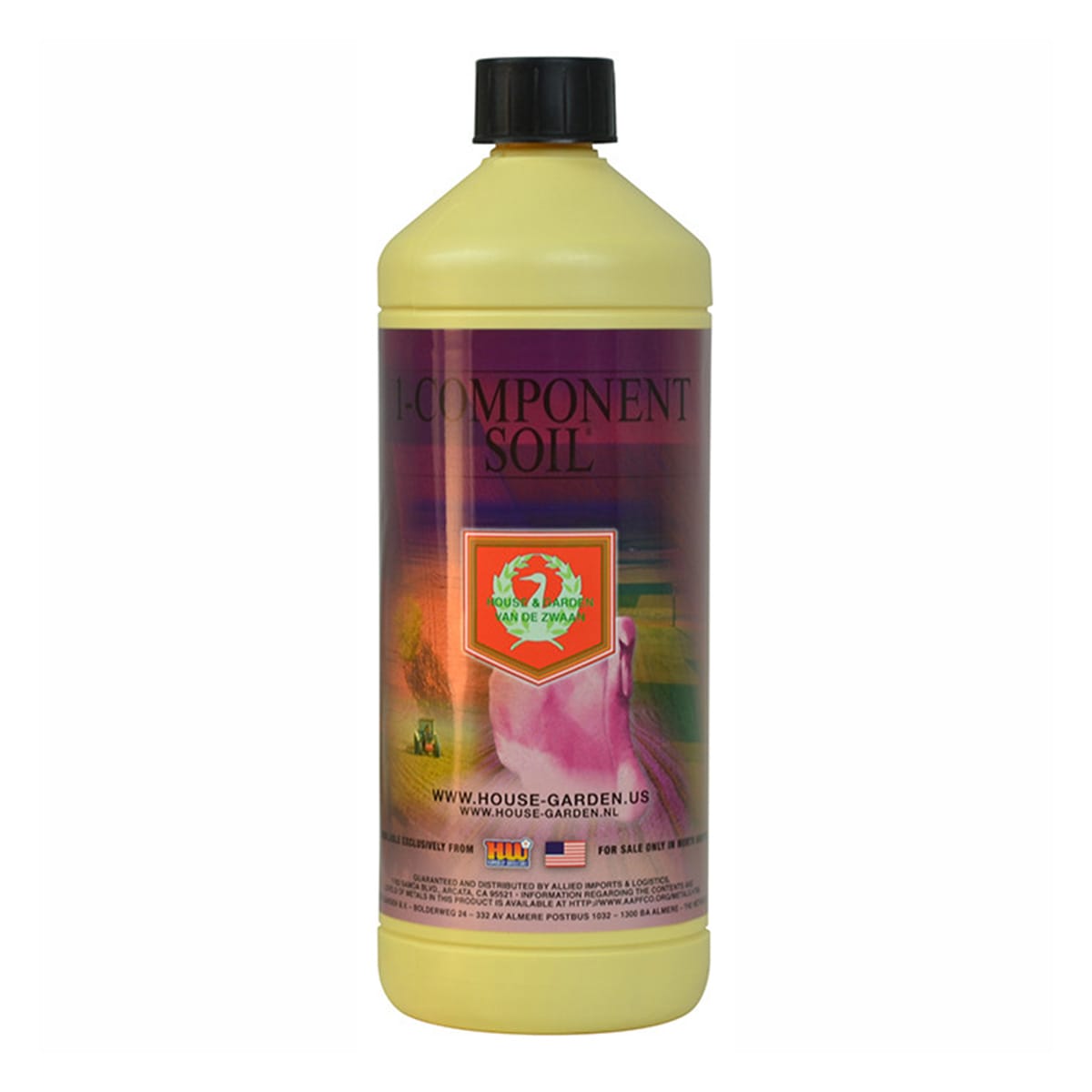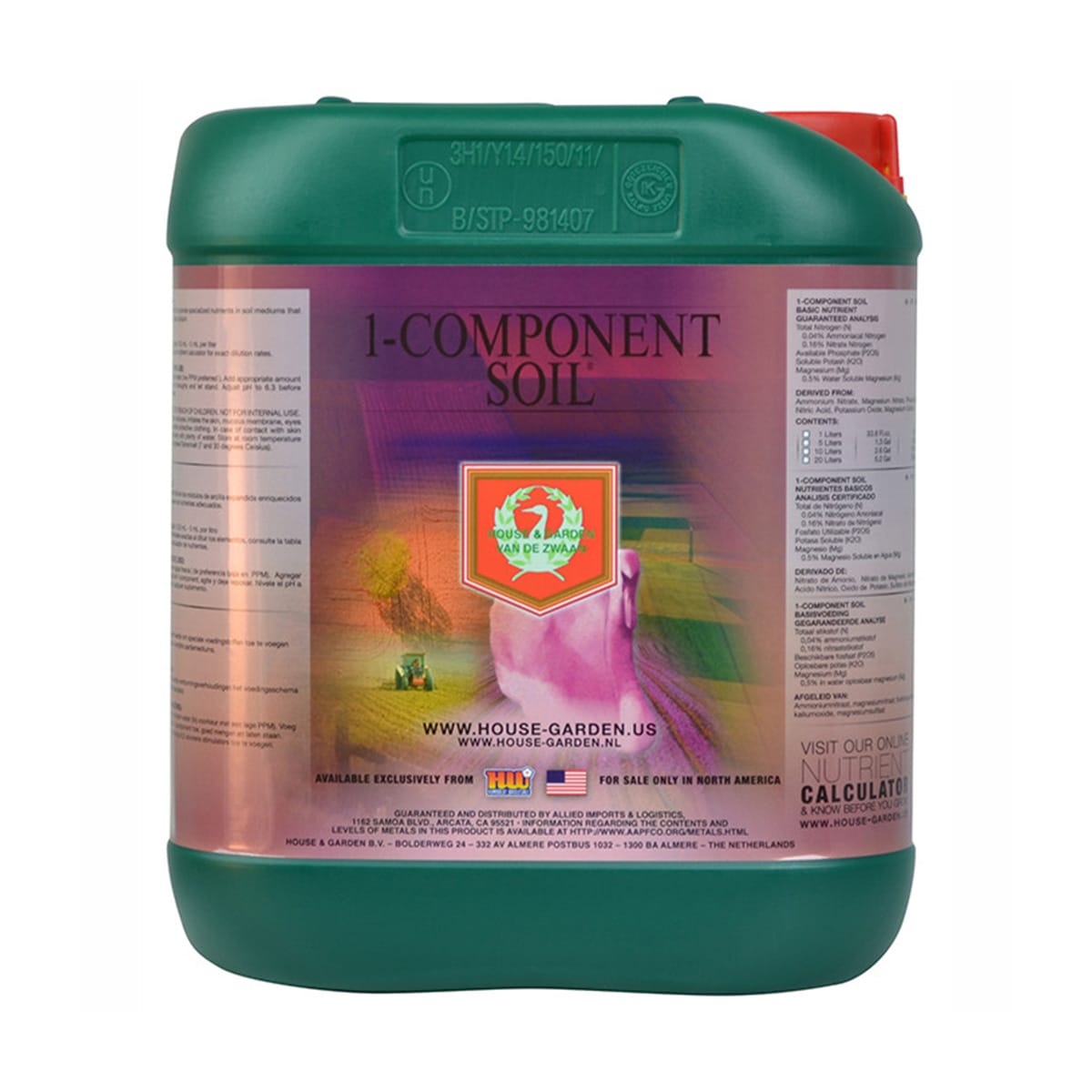 House & Garden 1-Component Soil Amendment
House & Garden's 1-Component base nutrient is the perfect choice for plants potted in lime-amended soil or gardeners looking for full control over calcium levels. This mineral-based solution is formulated with vital nutrients and minerals your plant needs from vegetative to flowering, with the exception of calcium which can be added separately as needed. 1-Component delivers vigorous growth from root to foliage in an easy-to-use liquid soluble form.
Overview
House & Garden 1-Component Soil Amendment
1-Component Soil is House & Garden's mineral-based, one-part fertilizer for soil amended with lime. It's also the base nutrient of choice for gardeners that prefer to have full control over the calcium levels in their feed. 1-Component Soil contains the necessary minerals and nutrients needed for desirable results in both the vegetative and flowering stages. Formulated specifically for soil containing lime, 1-Component Soil contains no added calcium, which must be added as needed, depending on the particular type of garden and growth stage. The liquid formulation is 100% water soluble and its unique composition provides key nutrients required for vigorous growth, from the root to the foliage, and also for flowers and fruit sets.
Disclaimer: Component Soil contains no dyes, synthetic PGRs, or detectible heavy metals.  In order to maximize activity and shelf life, sealed bottles and containers should be stored between 45 to 85 degrees Fahrenheit (7 to 29 degrees Celsius) and should be used within one year of opening the seal.
Feeding Schedule:
Reviews
Only logged in customers who have purchased this product may leave a review.
Related Recommended Products